With Memorial Day coming up this weekend (how is it that time already?!) I've noticed that summer has been invading my brain more often than not the last few days. I usually don't love this mid-year season, mostly because of the stifling heat, but for some reason I feel so ready to embrace the traditional summer mentality.
I think a lot of it comes down to entering my 30s. It's as though, as soon as I turned the big 3-0 back in 2016, my mind and body decided to go absolutely berserk. These days I overanalyze every little freckle on my skin, fixate on every strand of gray hair (of which I already have dozens), and I'm starting to panic about retirement, too. Trust me—I know 30 isn't old by any stretch of the word, but ever since reaching the milestone, I think something inside me clicked, and I realized that I just can't goof off anymore like I did when I was a 20-something. Does anyone else feel this way?
Anyway, one part of my youth that I'm particularly sad about losing is summer break. Sure, it's been 10 years since I enjoyed a real months-long summer vacation, but for some reason it just hit me that I'll probably never get to experience that blissful time off ever again. That sucks! So this year I've decided to do everything I can to cut myself some slack, and I plan to embrace summer and all that goes along with it—sleeping in (even just for an extra 10 minutes), weekly cook-outs, reading a cheesy novel on the porch, and so much more time spent by the water.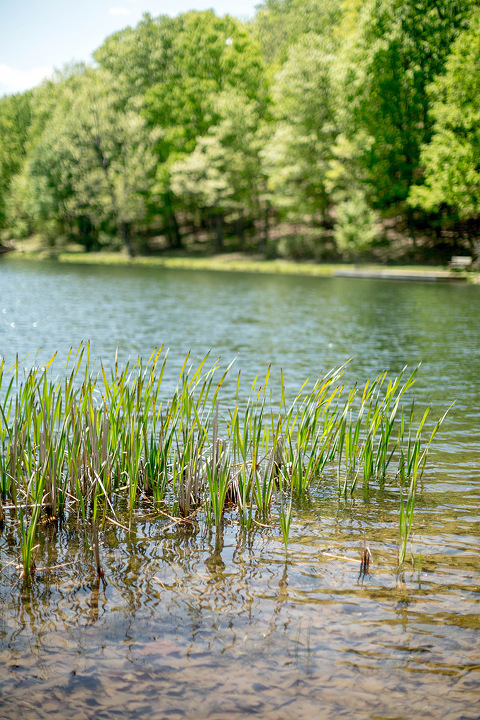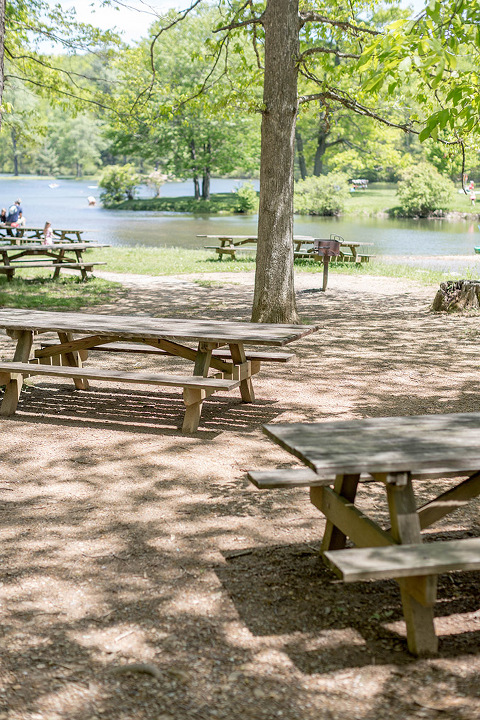 Speaking of, by way of a kick-off to the unofficial start of the season, John and I recently made the 20-minute trek out to Sherando Lake just outside town in Lyndhurst, Virginia in order to soak up that spring-to-summer sun, and I thought I'd document our day here for you. It was our first time visiting this part of the George Washington & Jefferson National Forest, but it most certainly won't be the last.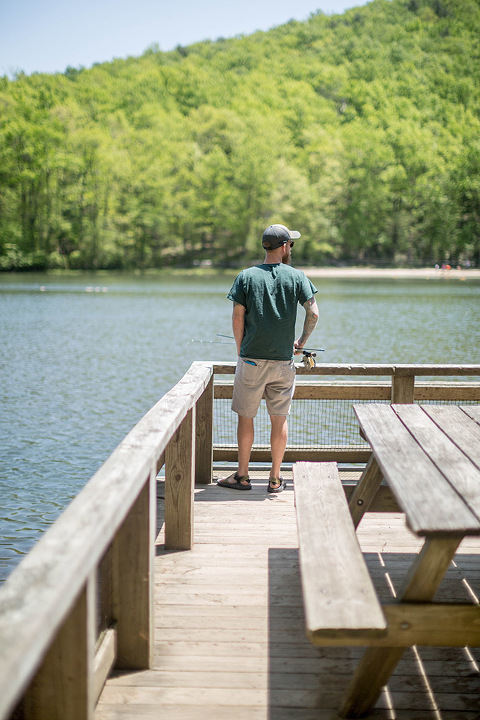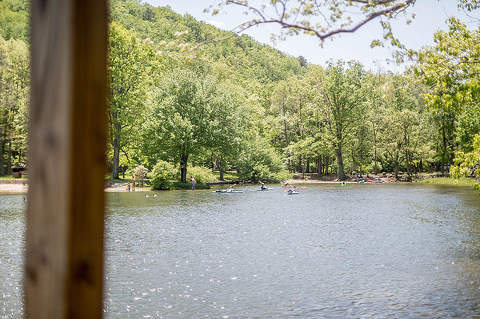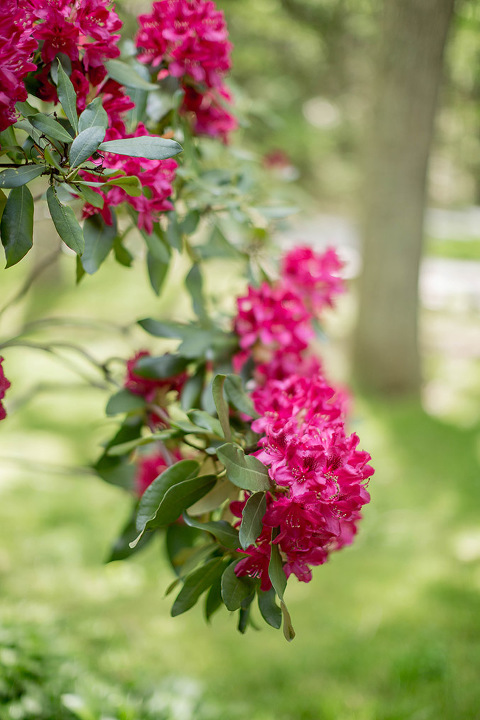 This 2-lake recreation area and campground was absolutely bursting with life that day. I don't know that I've ever seen so much green in my whole life, and the fresh air was just heavenly. Between the spring flowers blooming along the paths, the grilling hot dogs and hamburgers that we wandered (extra slowly!) by in the picnic area, and the suntan-lotion-lathered bathers we passed on the beach, it was pretty near perfect and such a great ode to what's to come this summer.