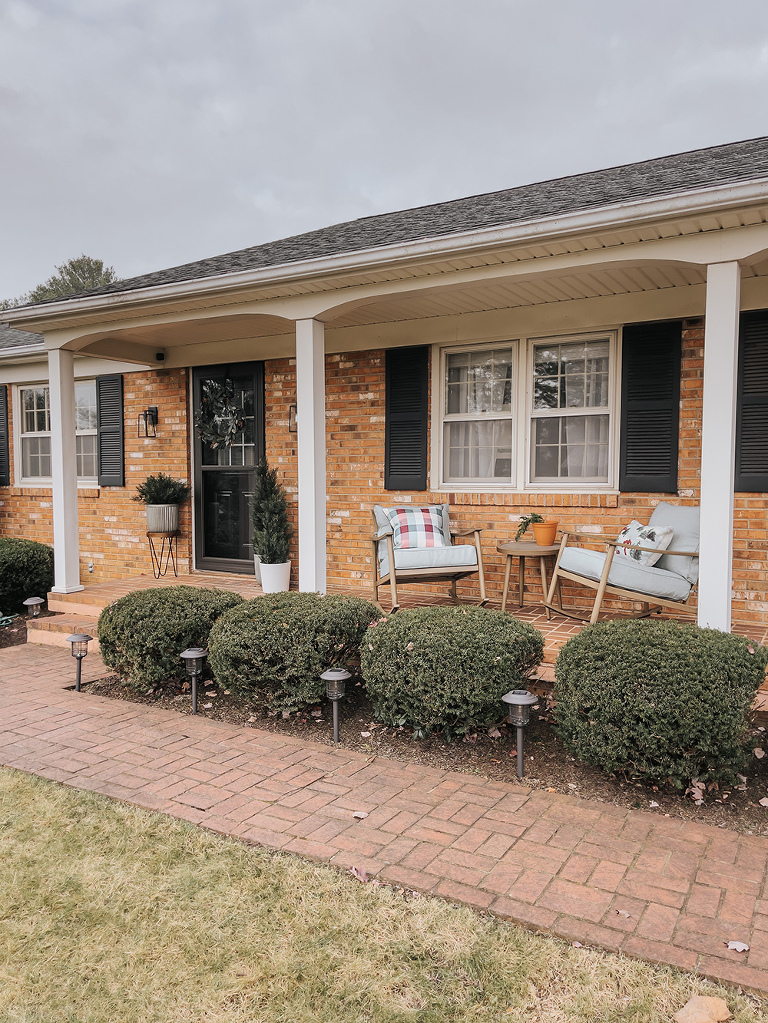 *This story was made possible by the generous support of Better Homes and Gardens, and features gifted product. All opinions are my own.
We've made it to my last blog post of 2022! I'm not really even sure how to describe this year other than to say it has felt a little "blah." Yes, we managed to sneak a major move into the tail end of 2022, but other than that, things have felt sort of stagnant and uninspired. The news headlines have been hard to digest, COVID fears persist, and I haven't had as much motivation as I was hoping to have for working on things like painting and drawing in my art studio.
I usually post an annual New Year's Day "manifesto" to explain my thoughts for the next 12 months, but I genuinely don't have much to say, so I think I'll just let this post introduction cover it. The short answer is that I want to keep pouring myself into the creative work you see here on this blog and building my career as a content creator, but I do really want to prioritize my life as an artist, too. I think that's my main resolution/goal for 2023: to make time for art.
As for the rest of this year, I'm excited to take a couple of weeks off to enjoy holiday family time, and to keep working away on projects at our new house. There's still plenty to do, and I haven't even blogged about the finished work we've already done (follow me on Instagram if you want to see real-time updates). I will start revealing our completed rooms and projects in the new year, so make sure you check back in for that starting the week of January 8. In the meantime, keep scrolling to learn all about my final house project of 2022, a winter porch makeover complete with new seating, lighting, and paint.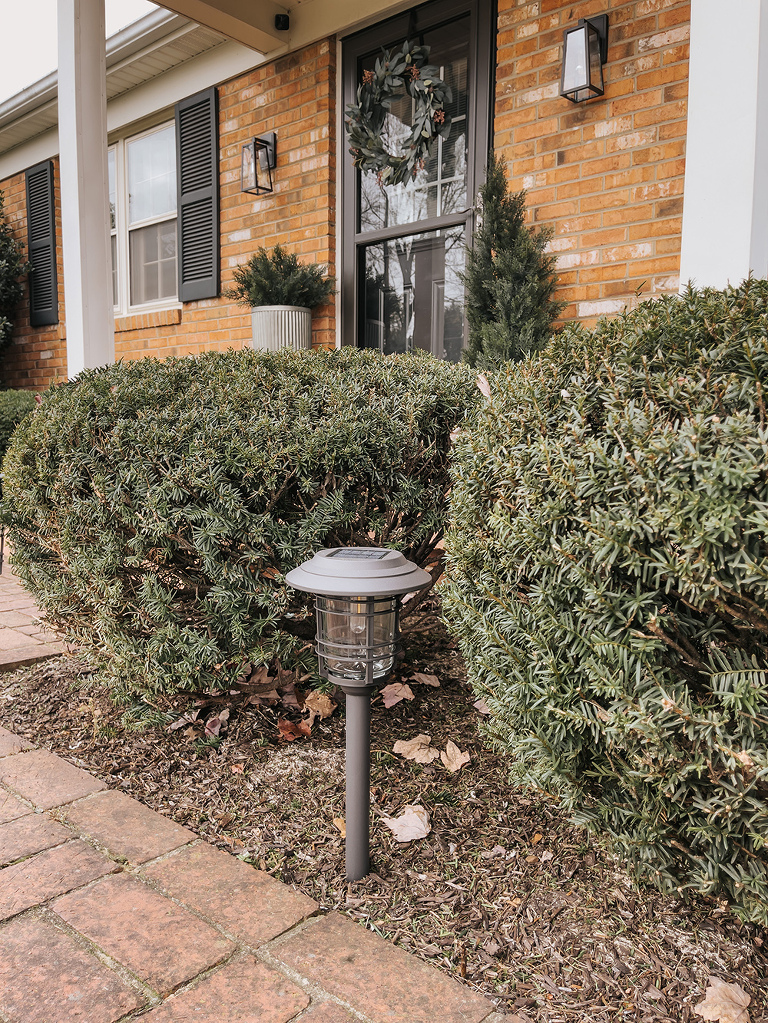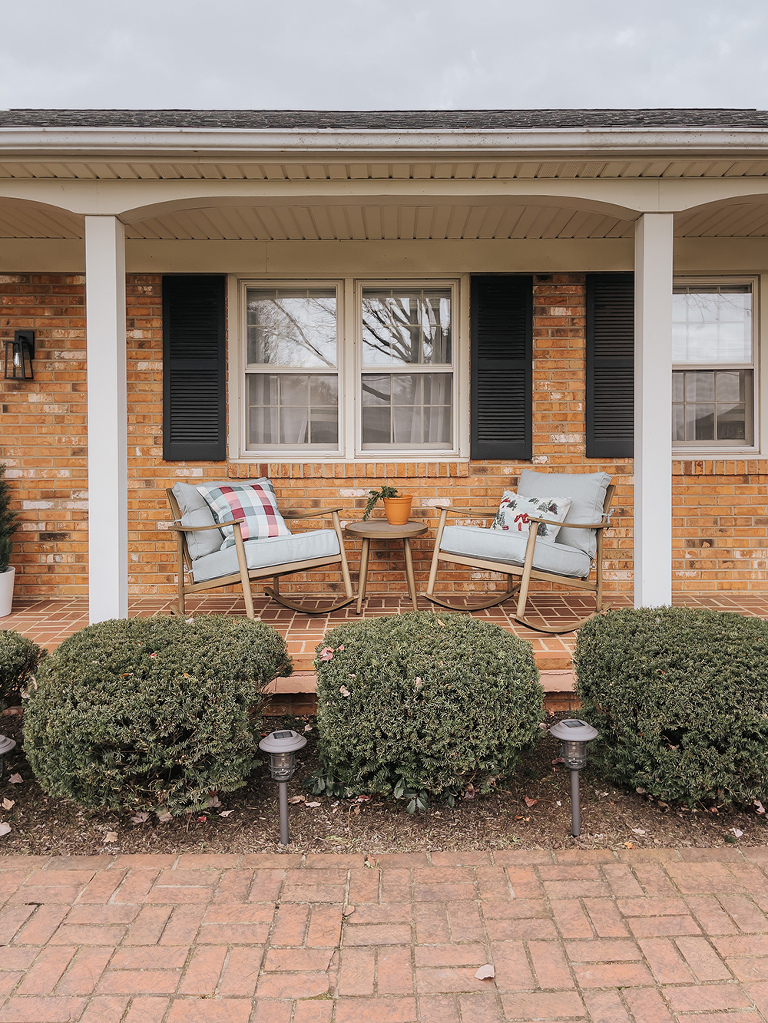 This project was the first of a new running video series I've been working on with Better Homes and Gardens. You can see the final published video here. I worked on this project the week we moved in, so I was extra frazzled, but I think that proves how easy it was to pull off. Even if you're buried under tons of other big tasks, you can pull off your own winter porch makeover!
That sounds a little sarcastic, but I'm completely serious. We installed new sconce light fixtures one evening because we wanted something lightweight to work on after dealing with so many heavy moving boxes. My sister and I assembled the furniture while the boys rearranged storage shelves in the basement, and I put in the solar walkway lights one morning when I needed a break from organizing kitchen cabinets. My point is that this project can be completed in phases as time allows. It's very low stress.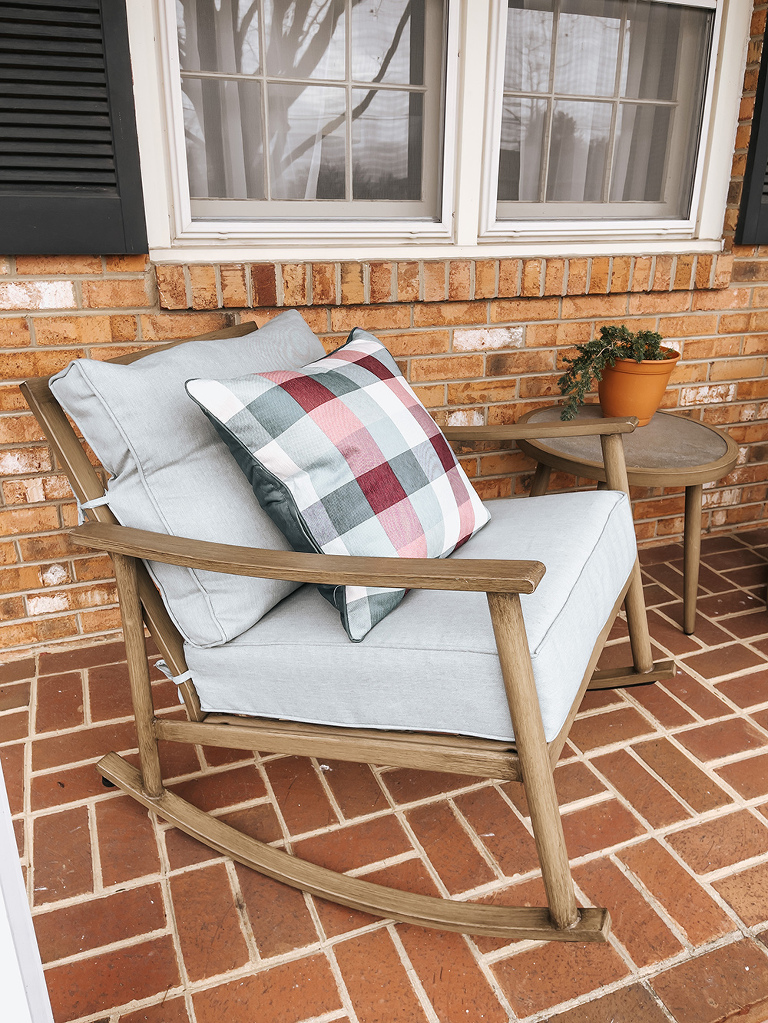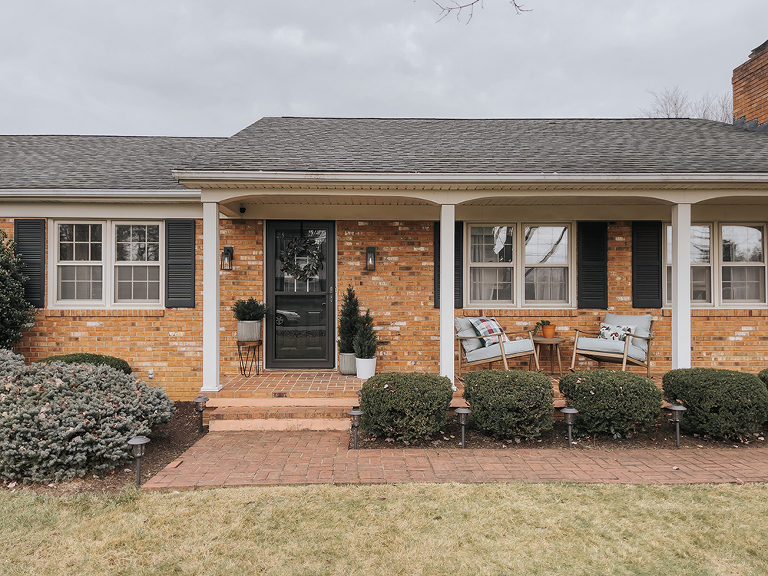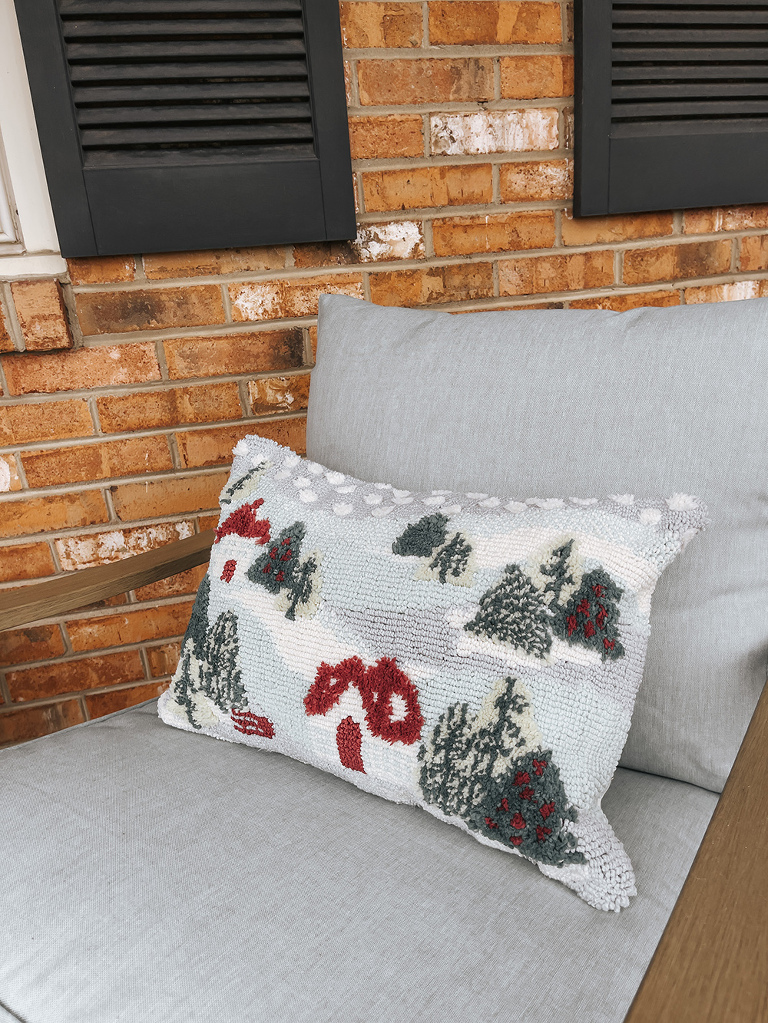 One of my favorite parts of this project is the seating area we created. The gray blue color of our rocking chair cushions pop so nicely against the red brick. The previous homeowners had kindly left a nice wood bench on the porch, but these chairs have a bigger presence color-wise that I appreciate (don't worry—the bench is now in our backyard under a grove of trees and we love it there!).
It might seem a little silly to think about adding seating to a winter porch, but I personally love sitting outside during the cold months, even if just for a couple of minutes. A few deep breaths of fresh winter air does the body good, in my opinion, and I can definitely see myself making the most of these rocking chairs all year long. Aren't the wintery outdoor pillows so cute?! This one is super soft to the touch, and I love the colorful pattern on this one.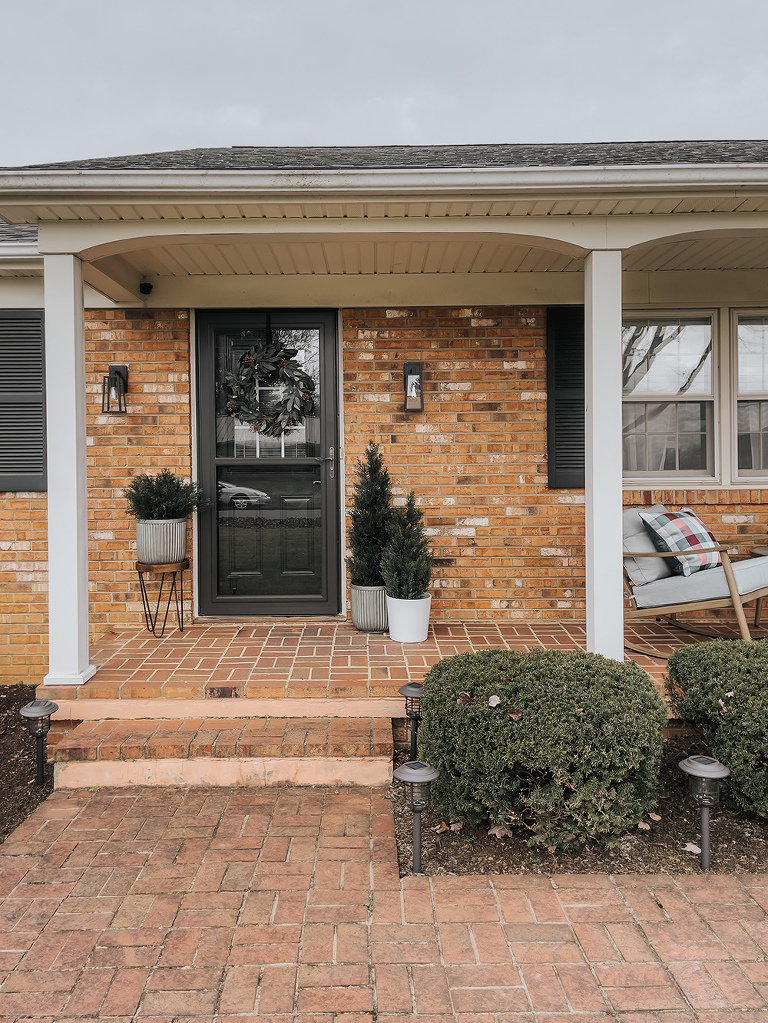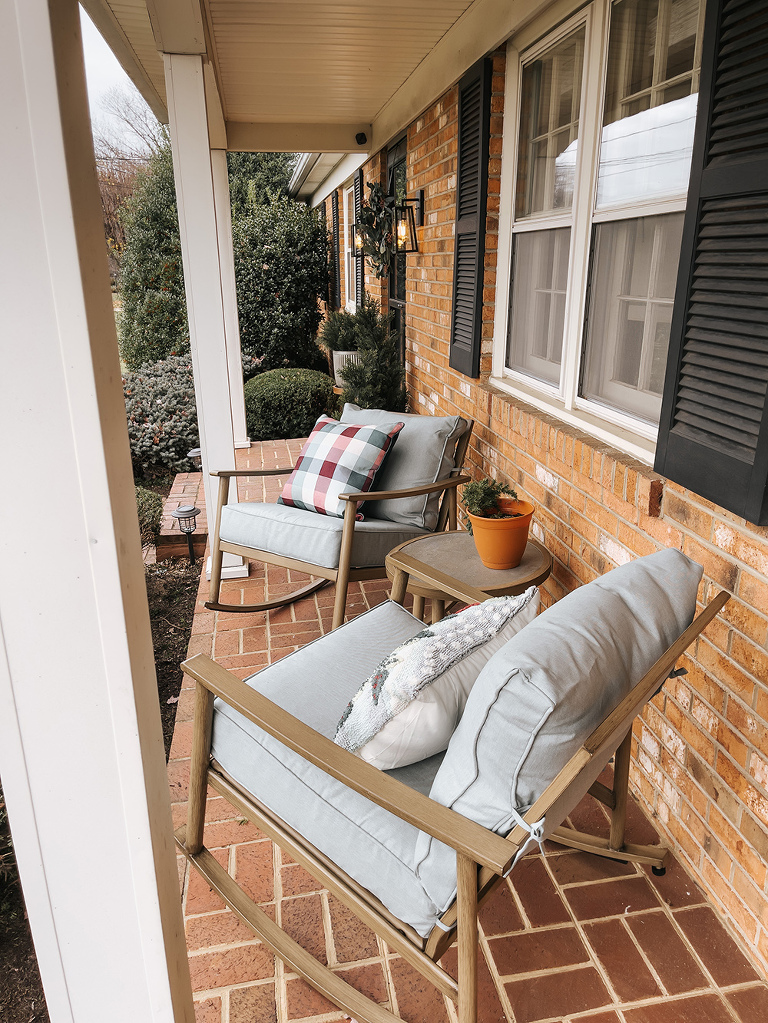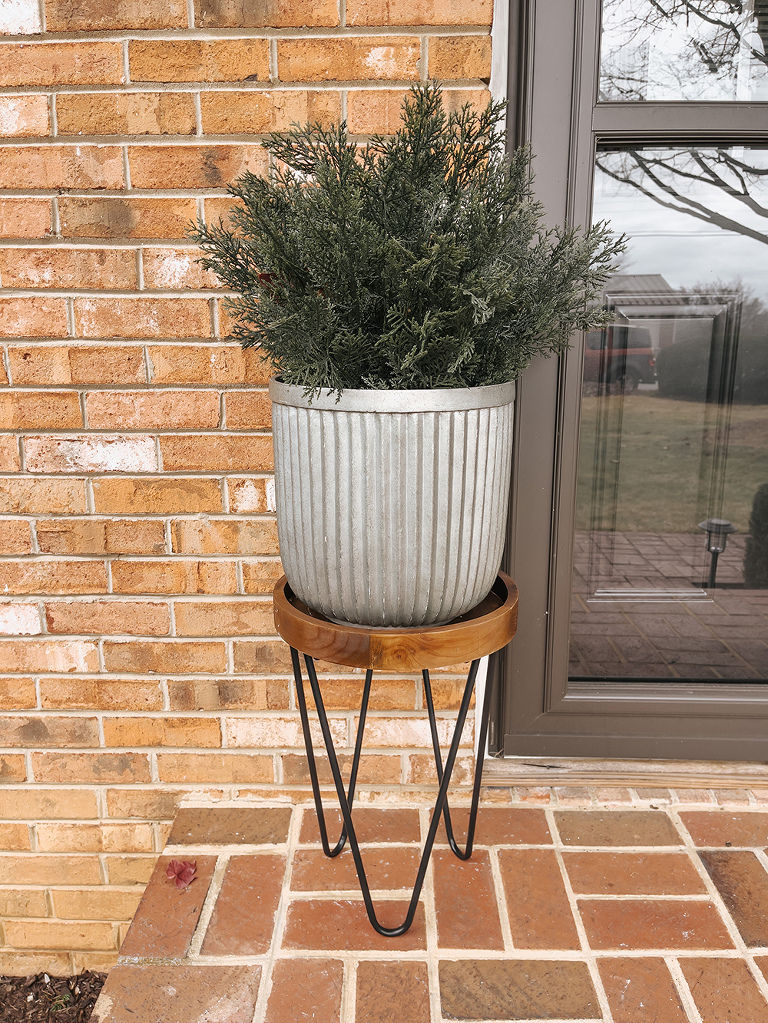 If you're looking to create a similar version of this winter porch project, I would definitely encourage you to prioritize plants. I am very bad at keeping real plants alive, so I use faux evergreen plants on our front porch. You can get all the links to those plants here if you want to try this method. I switched over to faux evergreens a year or two ago, and it has been a game-changer. Yes, it's a big investment up front, but they never die! I can't even tell you how much money I wasted for years on real plants that kept dying on me.
Getting back to our front porch styling, I like using a variety of heights and colors with my front porch potted plants. I used a plant stand to elevate one lower plant and its silver pot, and then used a taller tree in a matching faux galvanized silver planter. A short tree and plain white pot finished off the look, along with a faux berries and leaves wreath I got years ago.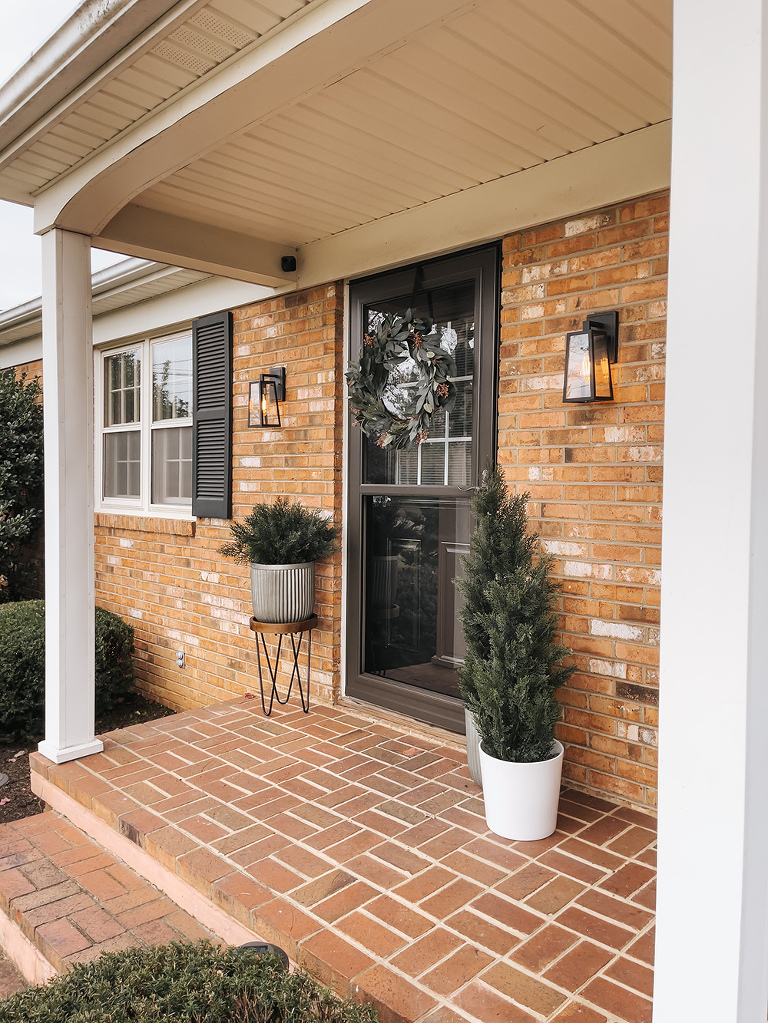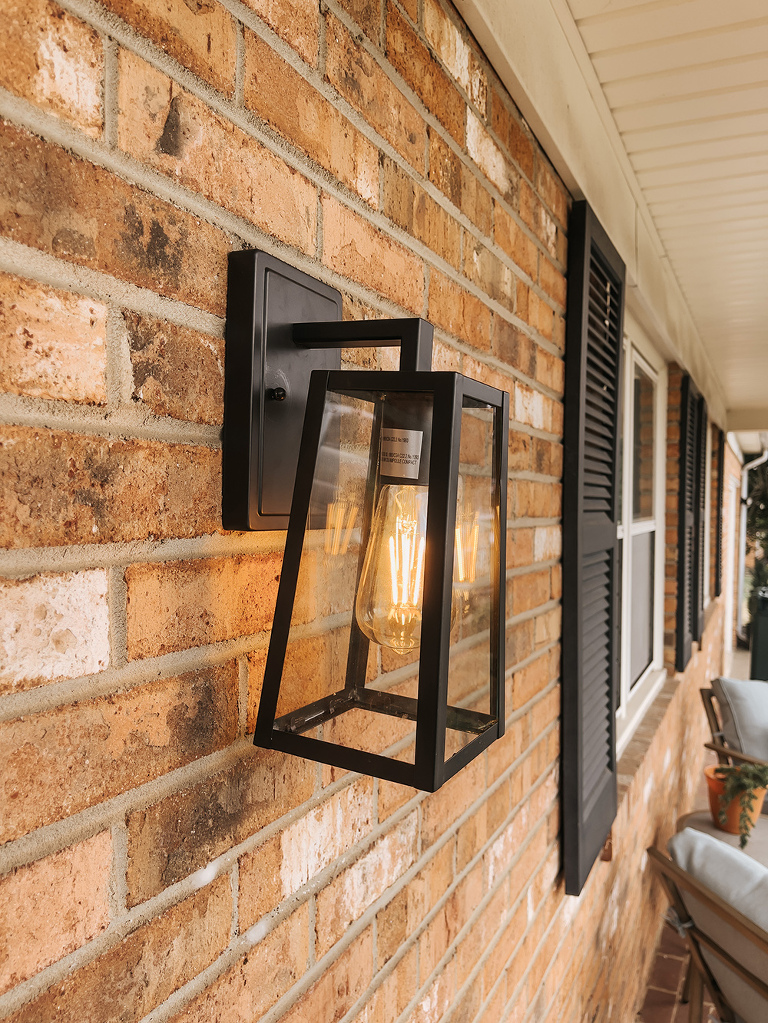 Lighting was a big thing for us in this project since natural light during wintertime is scant, at best. As I mentioned before, we swapped out the old light fixtures by the front door with these modern versions, and also upgraded the bulbs themselves to something that gave off an extra warm glow. The solar-powered walkway lights have been so nice to enjoy, too, especially when we're coming home late from dinner over at my parents' house across town. Did you notice we also repainted our front door? We thought a new crisp black color would help add a cohesive vibe alongside our black sconces and black shutters.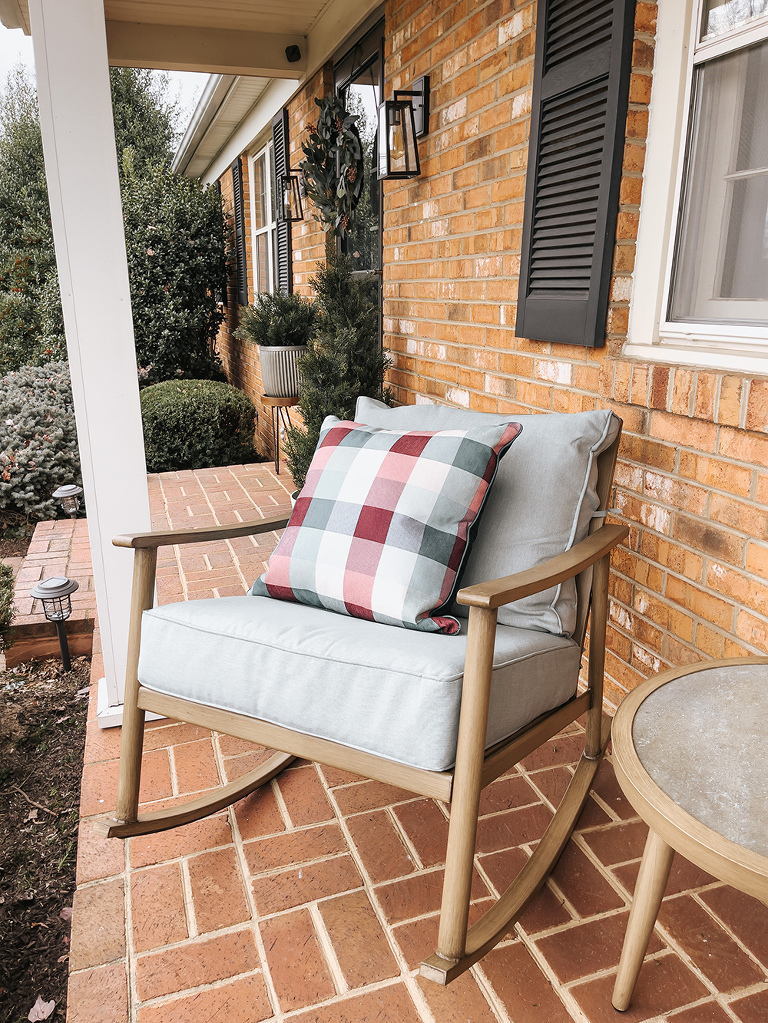 I'm calling this a winter porch makeover since we completed it during the colder months of the year, but, of course, the truth is that you can do similar versions of these updates any time of the year! Maybe instead of evergreen plants you use something more colorful, like live trailing flowers, and you could use floral outdoor pillows on the rocking chairs. Maybe I'll film a springtime version of this setup next April. Anyway, let me know if you have any of your own porch makeover ideas in the comments below, and I'll be back with a brand new DIY project on January 10, 2023.
Thank you all so much for your support this year and all the others before it! Happy holidays!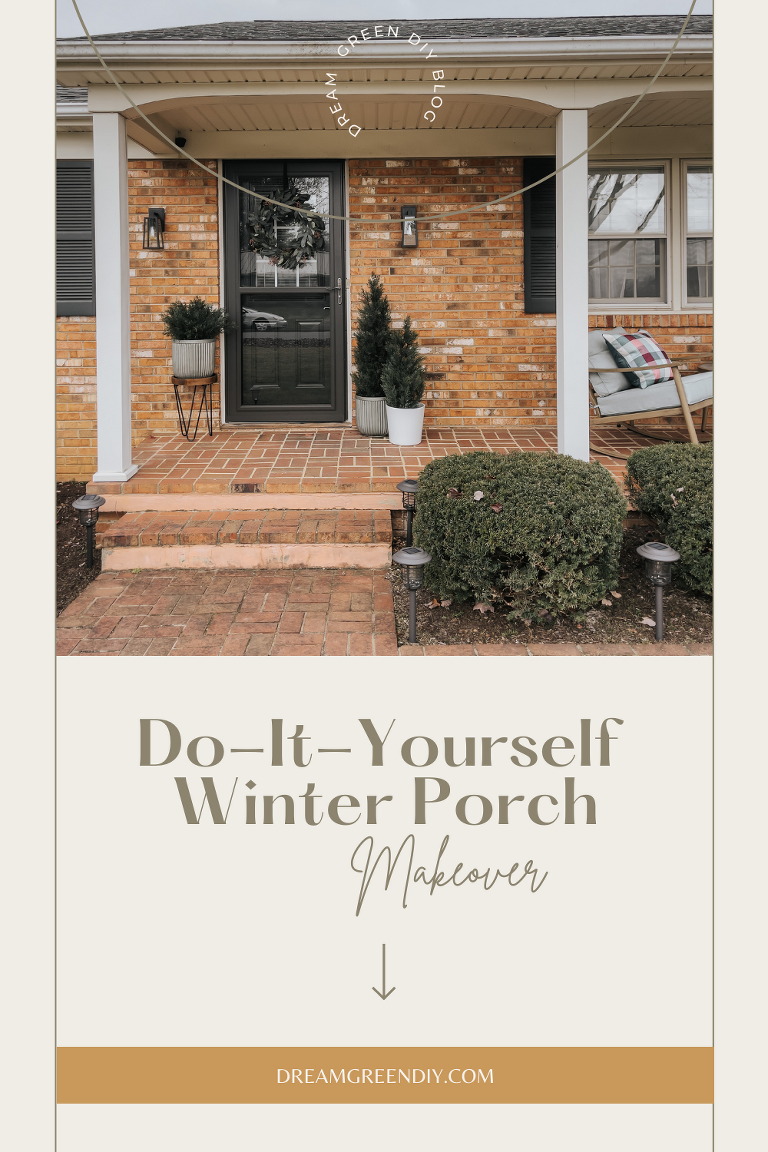 *I earn a small percentage from purchases made using the affiliate links above. Affiliate links are not sponsored. Rest assured that I never recommend products we wouldn't use or don't already love ourselves.