Has anybody else missed this feature as much as I have?? I miss going out and "adopting" the perfect unique conversation piece for our home…John and I used to go every weekend to puruse the thrift stores to pick out something fun for the house. But alas…We have run out of room and I don't want our place to turn into a hoarder's nightmare (or should I say a hoarder's dream…?).
Luckily, we have found the perfect new excuse for thrifting!!! Our wedding 🙂
Since you know we are pretty big DIY-ers, it's only fitting that our wedding be mostly taken care of by us – Even down to the plates…
Which brings me to today's "Thrift Store SCORE!" – Instead of doing the standard white rentable plates provided by our caterer, I decided it would be fun to use an assortment of random antique china. Here are some examples of what I hope it will end up looking like…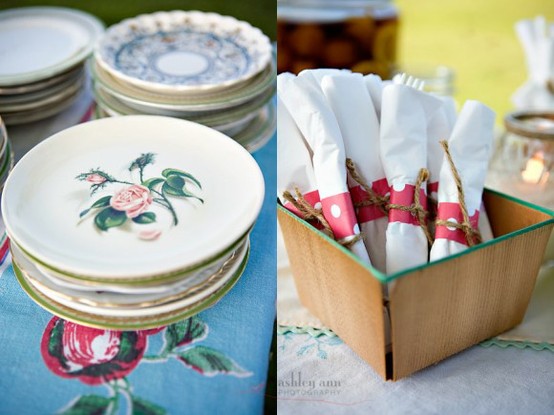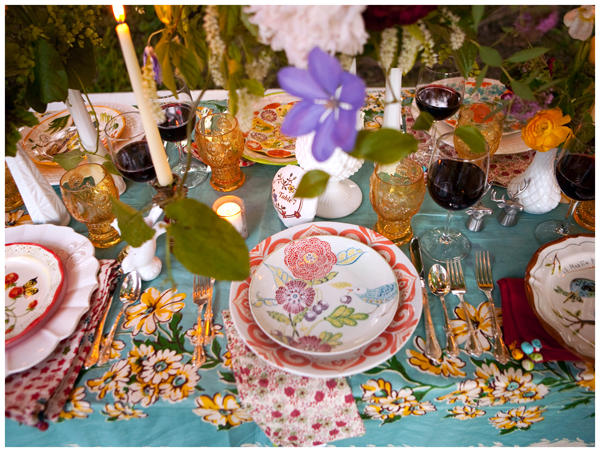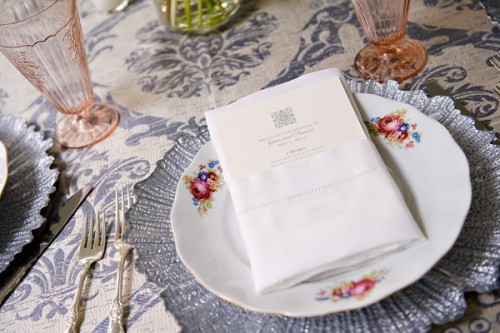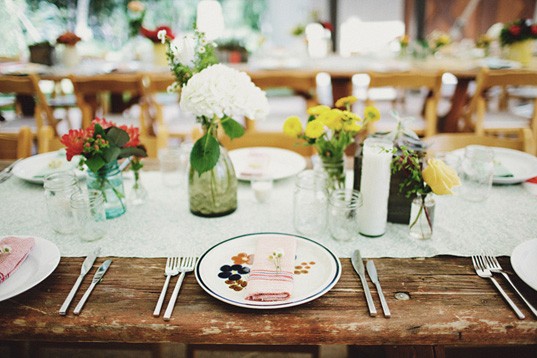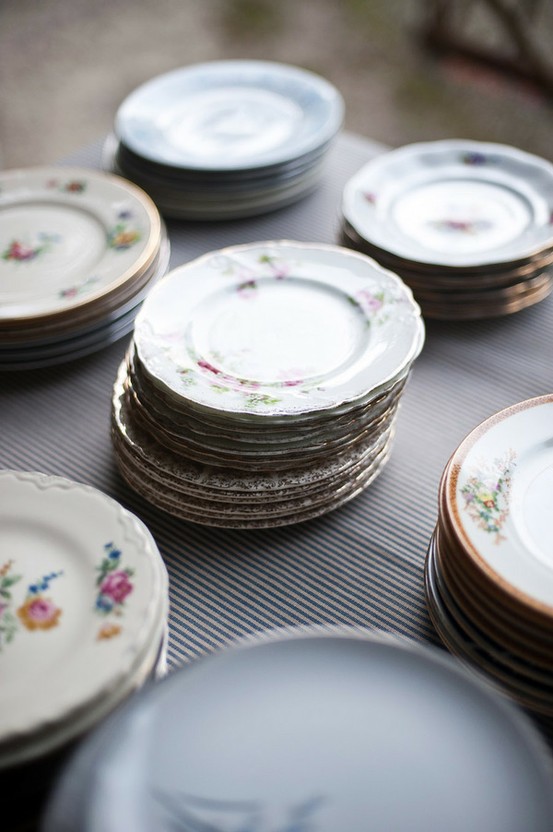 So my mom and I have been scouring our go-to second-hand shops in town to find as many of these delicate plates as we can get our hands on. So far I think we are up to about 40 plates…And the cost? It all evens out to about $1 a plate, sometimes less than that! For instance, our first stop was to a store downtown where we got 28 plates for $21 – Not bad at all!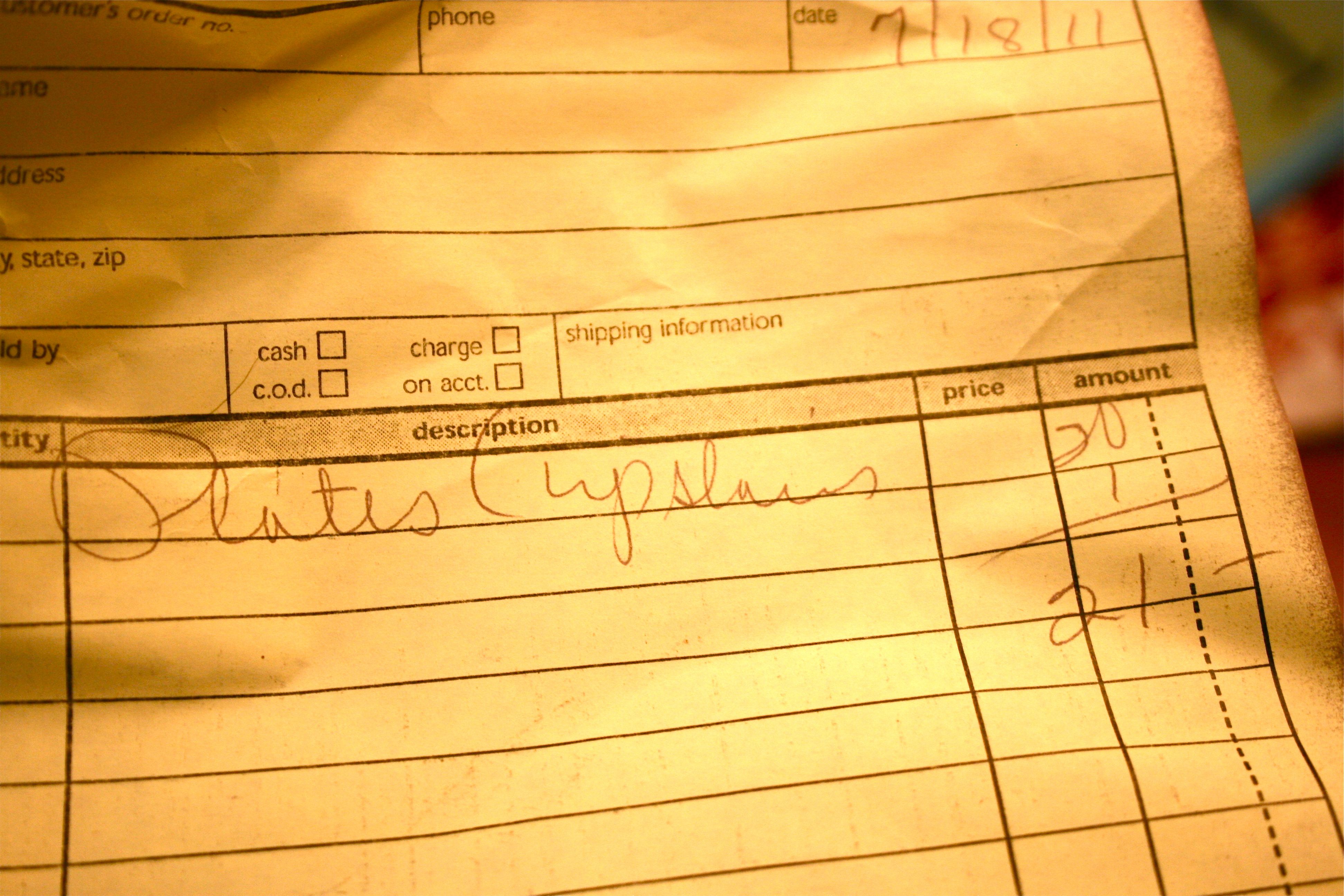 Wanna get a sneak peek into some of the little beauties we uncovered from the heaps of old discarded plates? I love turning trash to treasure…Oh, and for those of you who are coming to the wedding and are reading this thinking "EW!", all of these plates will be washed and rewashed until "like new" 🙂
Here are some details: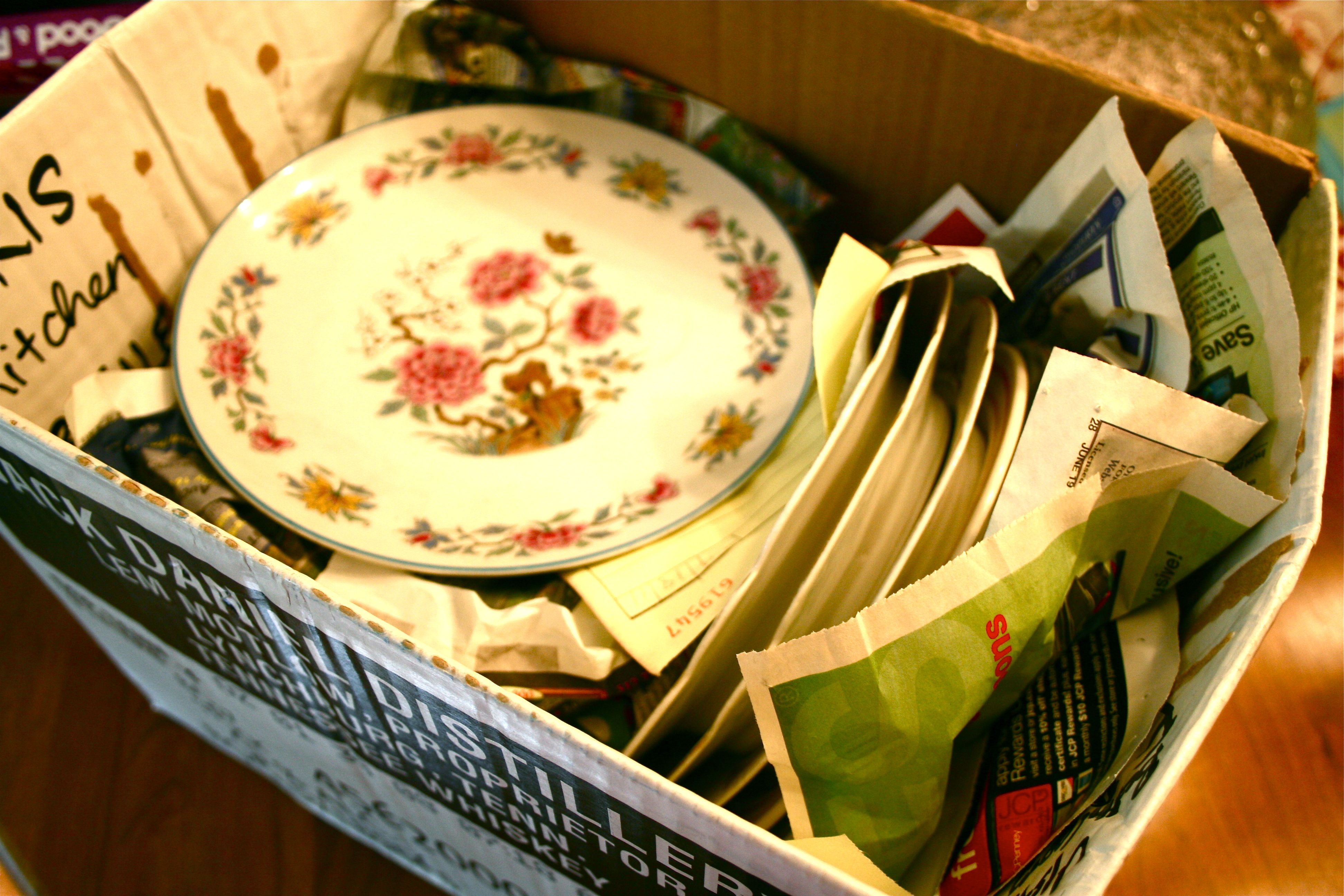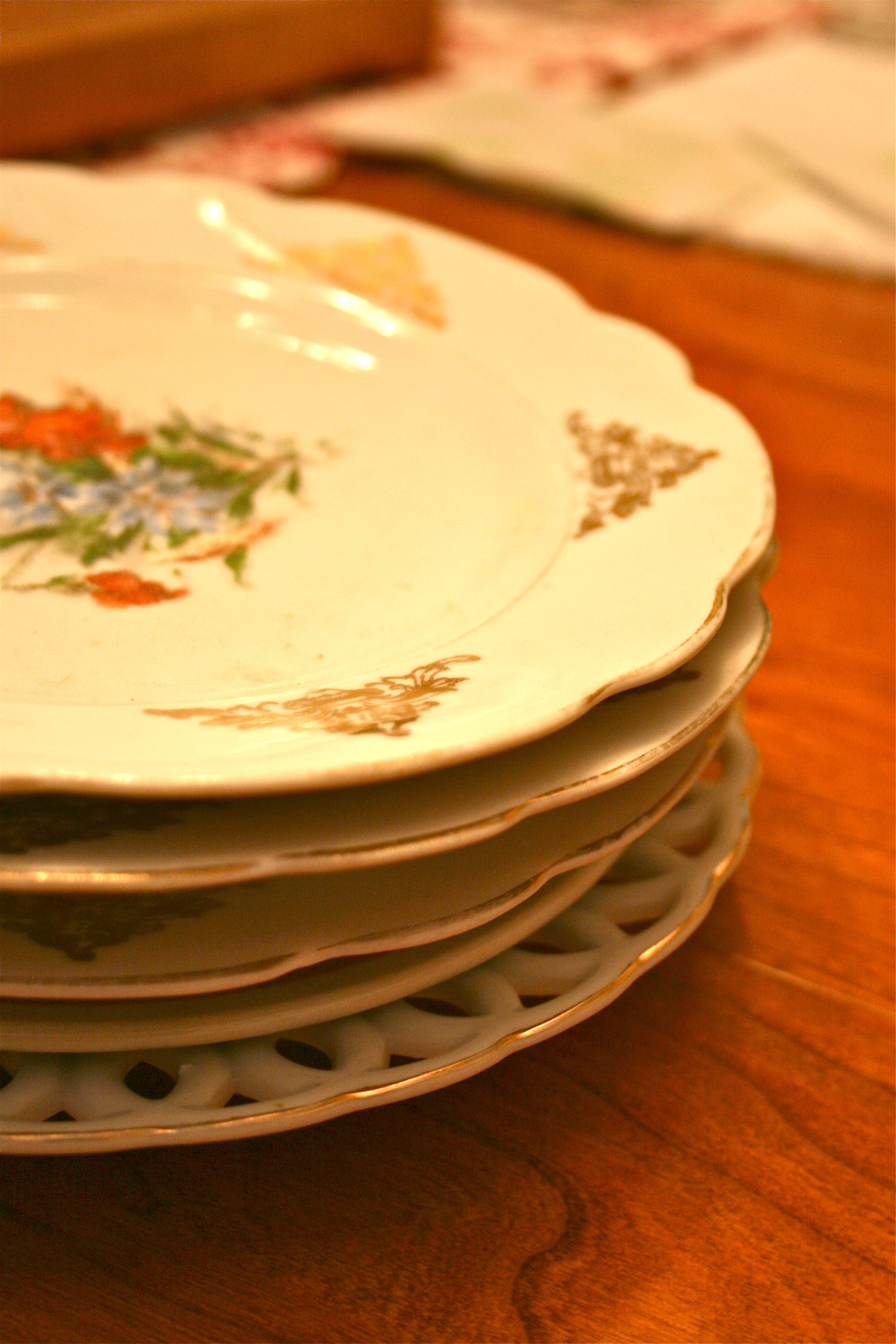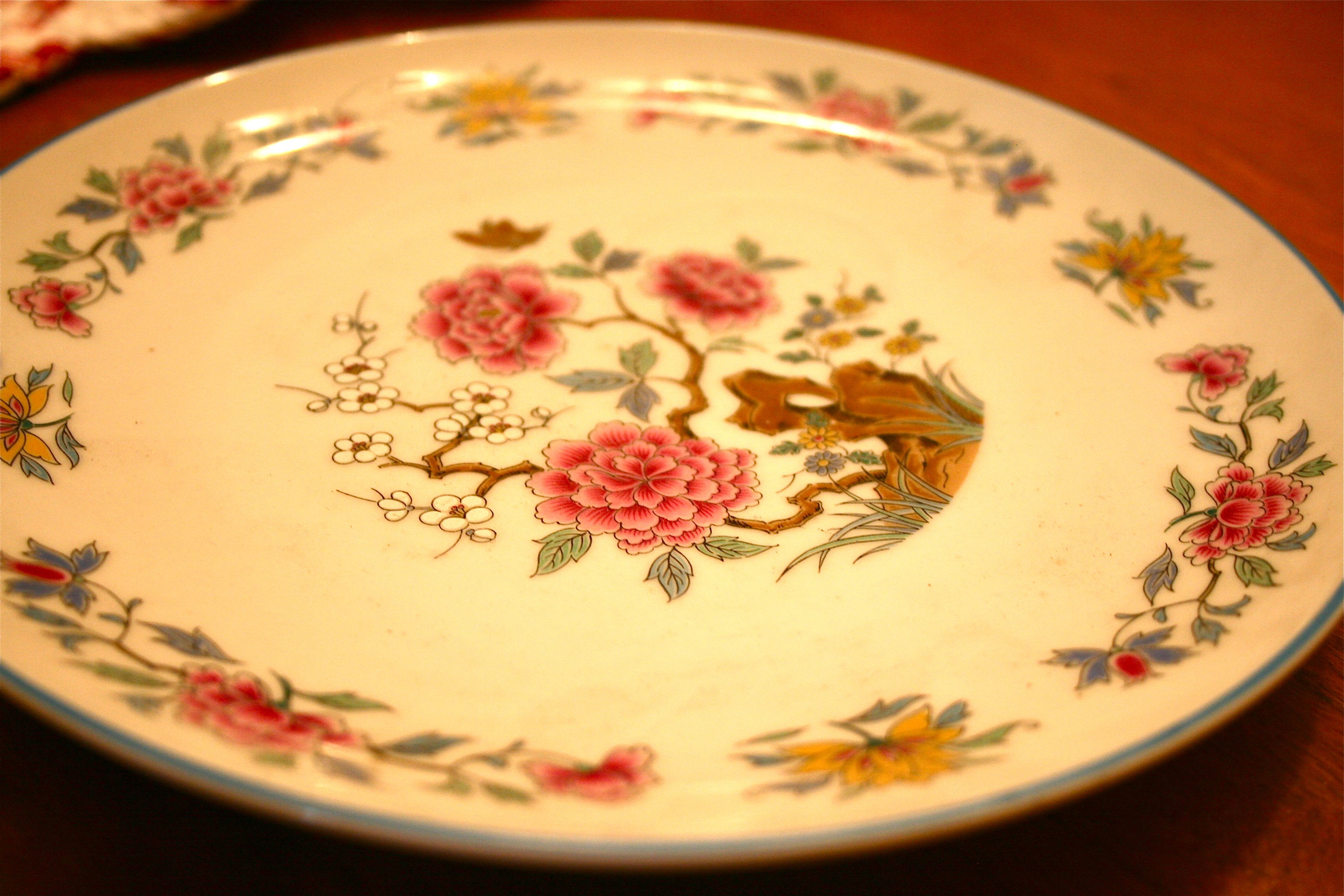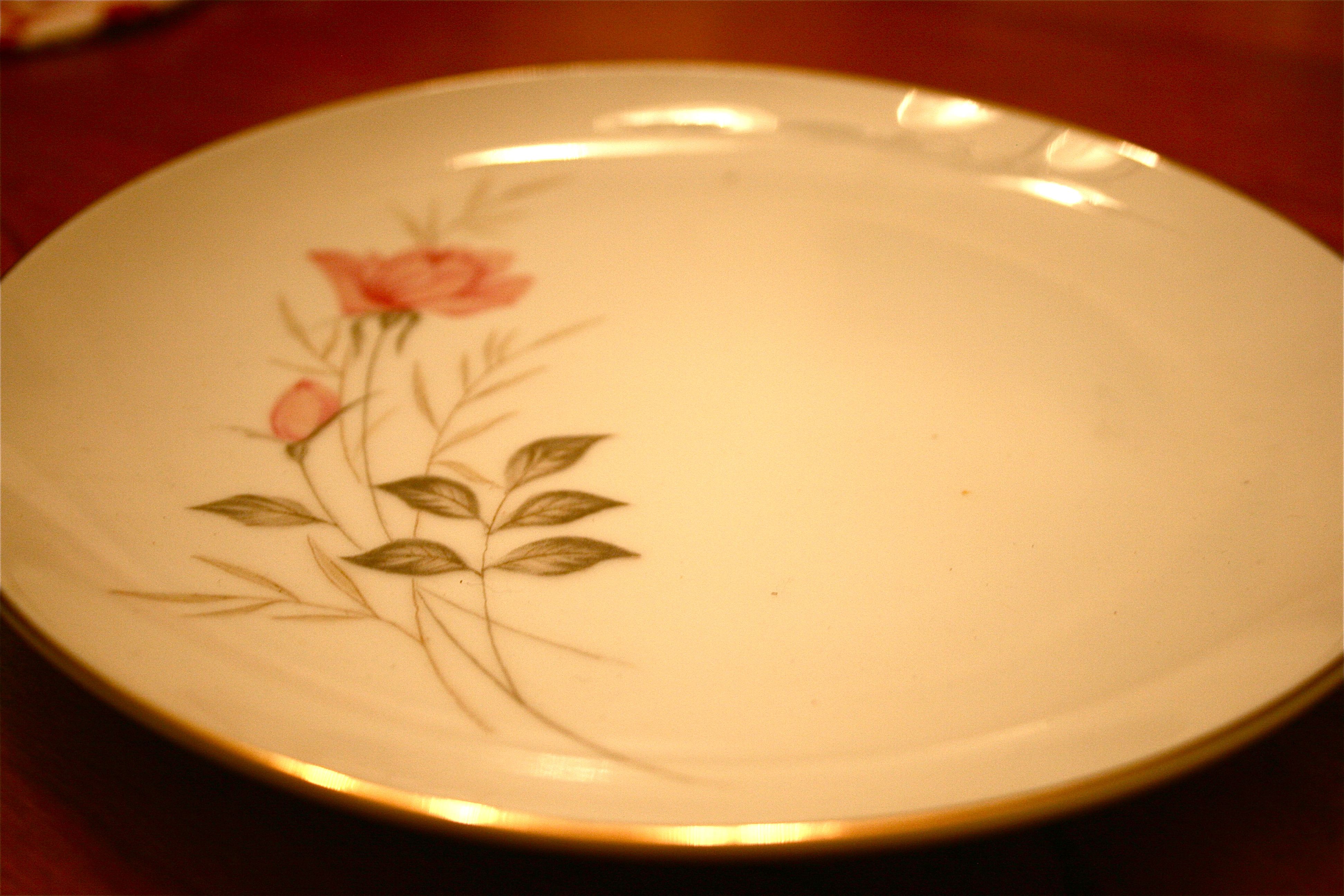 I loooooveeeee the edging on this one…So unique!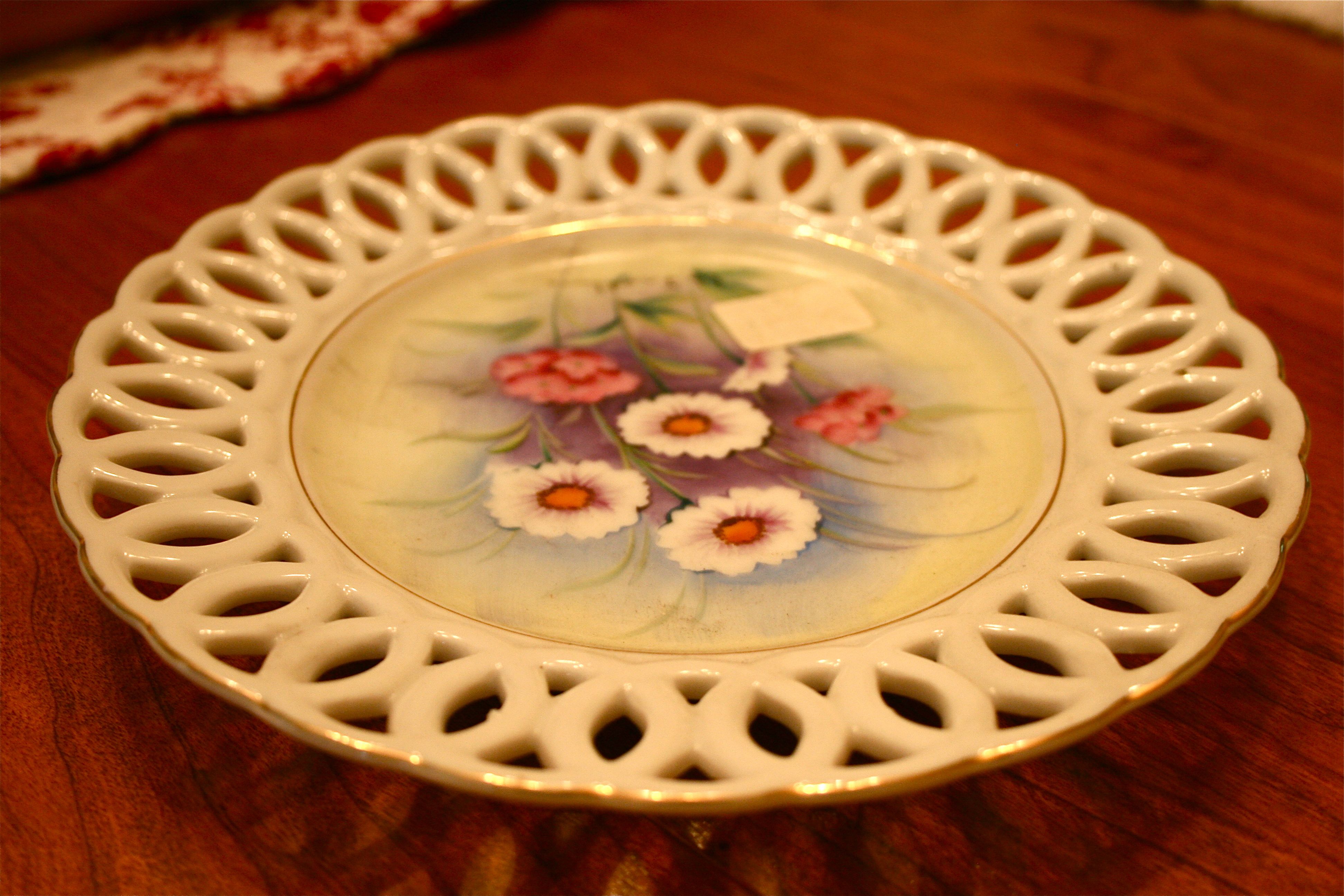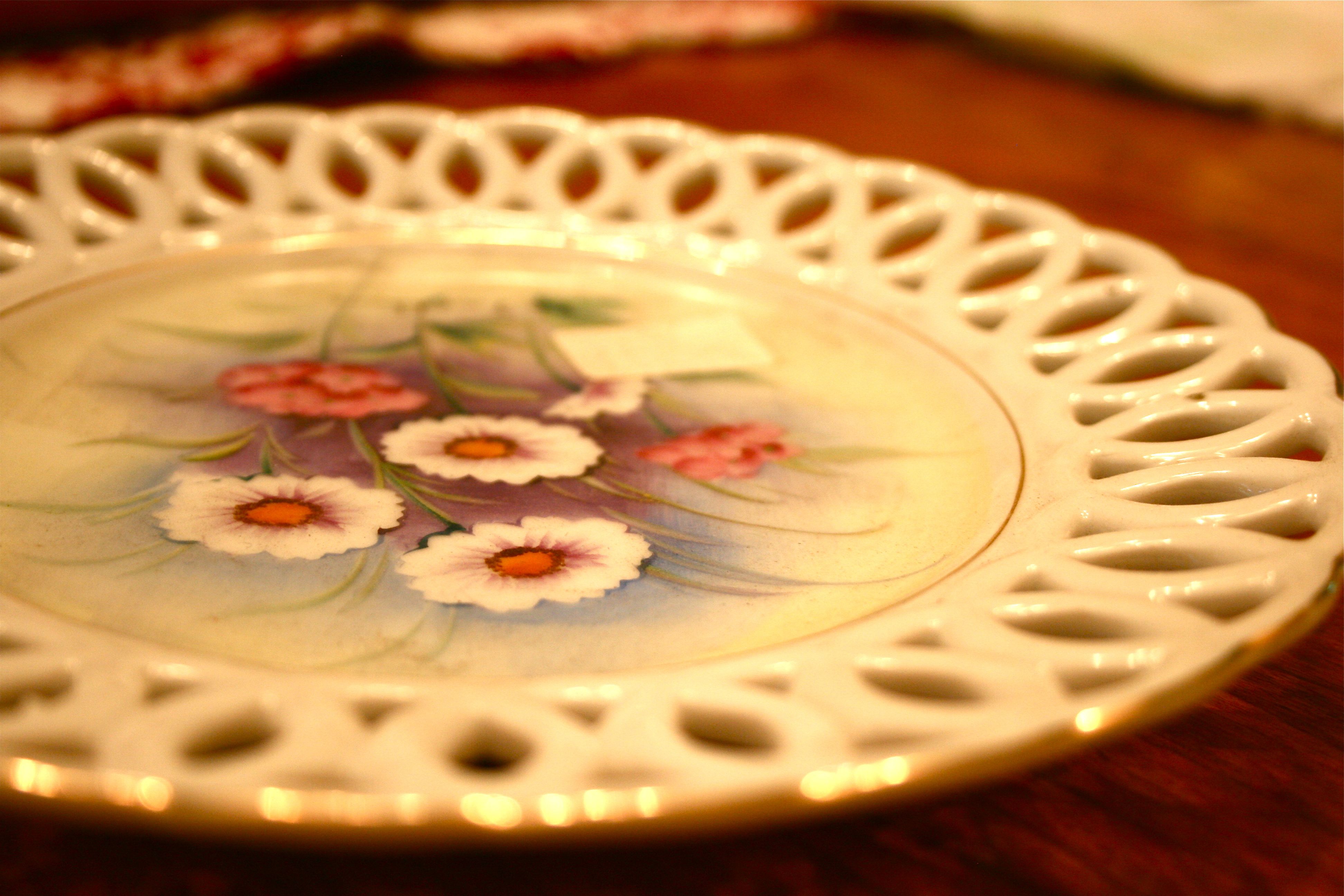 This last plate I'm going to show you is my absolute favorite…There is just something so sweet and whimsical about including it in a wedding. Mom, if you read this – I want to save this plate for John and me that day!! I think it would be fun as our special plate to be used every year on our anniversary.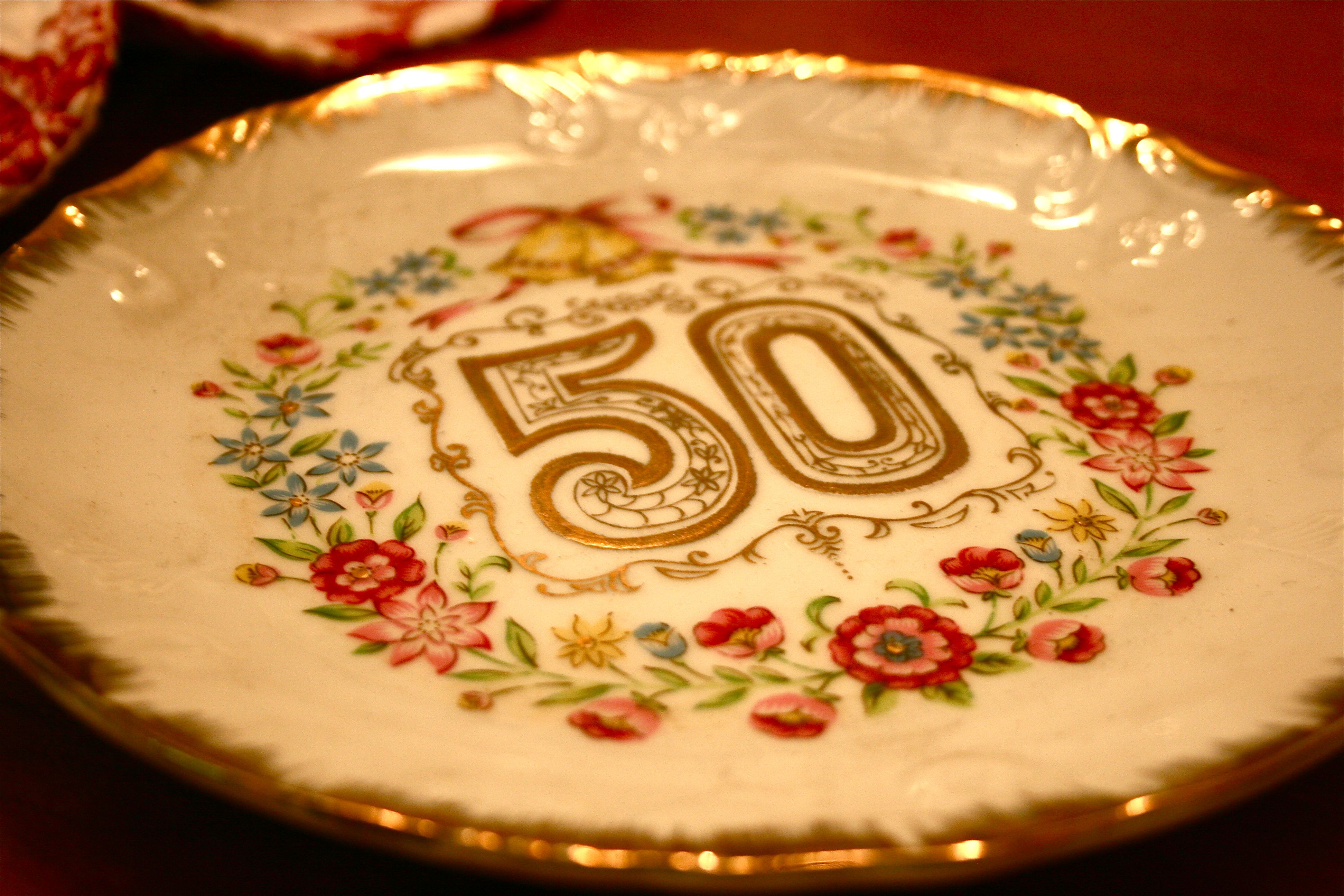 So far here's our progress on the wedding to-do list:
Set the date
Guest list
Venue
Photographer
Wedding coordinator (we snagged the best in town!!!!!!!!! gotta love talented and generous family friends…)
Bride's dress
Groom's outfit (well…part of it at least)
Music
Drinks
Cupcakes (you heard all about that here!)
Register
Food
Invitations
Flowers
Officiant
Decorations
And all the little details…like timeline, vows, etc.
Ahhh, the joys of wedding planning…
(Photo credit for antique plate image #1: here; #2: here; #3: here; #4: here; #5: here)