Along with our recent blogging face lift with new background and brand spankin' new pages (a room-by-room project gallery, Etsy store full of thrifted finds you can buy and an updated house tour), you may have also noted a few professional photos of yours truly peppered throughout. We had our much-anticipated and long-awaited (at least for me) engagement photo shoot.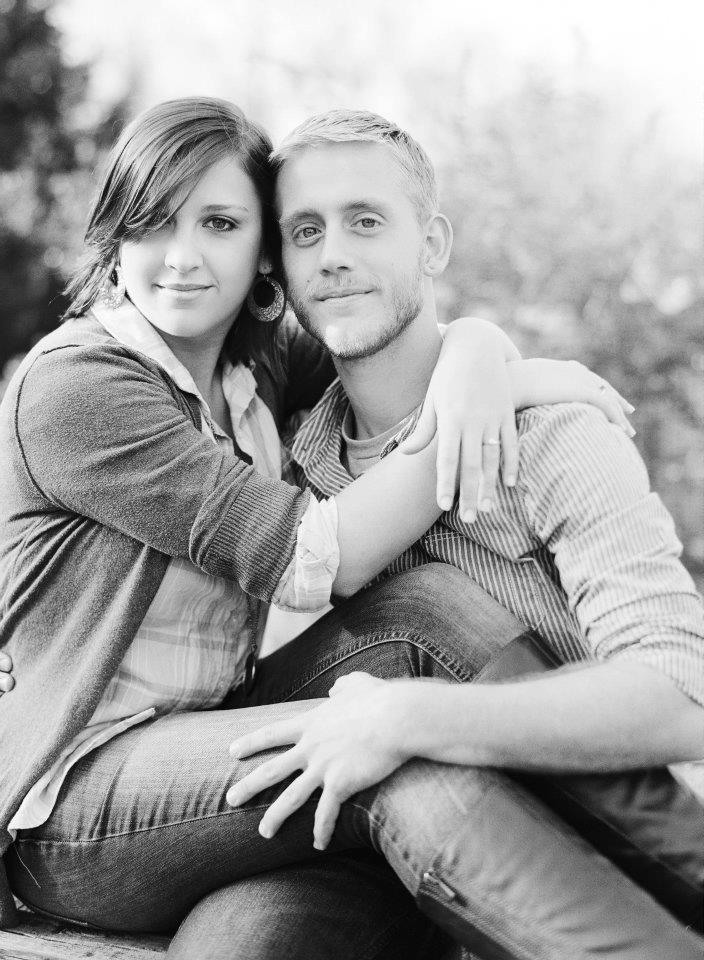 You know how every bride has her "thing?" Well mine is photos. There is absolutely nothing that matters more to me than the photos from our wedding – They are the only things to last beyond the actual day, after all. So I thought long and hard about my choice of photographer. The choice came down to two INCREDIBLY talented photographers in our area, but I eventually chose Katie Stoops. She is an award-winning photographer whose work has been published in a cookbook (which you can peruse and/or purchase here) and has been featured in Southern Living Weddings, Martha Stewart Weddings, Brides and many more! I love that we can go to Barnes & Noble, flip open a glossy wedding mag and see our wedding photographer published!!! Who knows? Maybe you'll see her photos of us in there someday 😉 Kidding…
This is Katie along with her husband, Dave, and two dogs: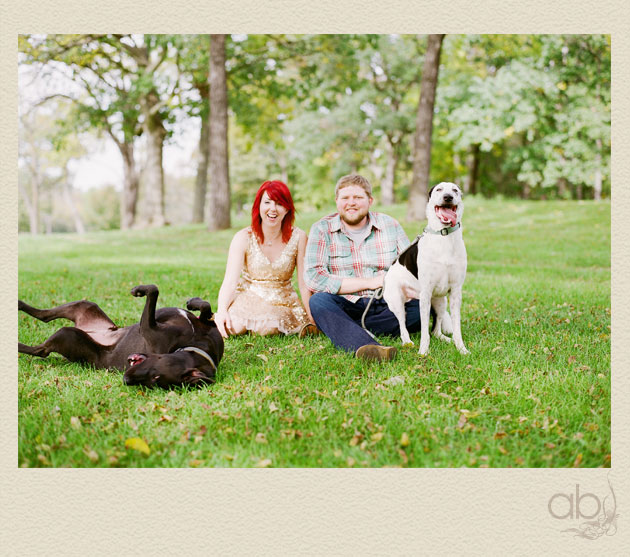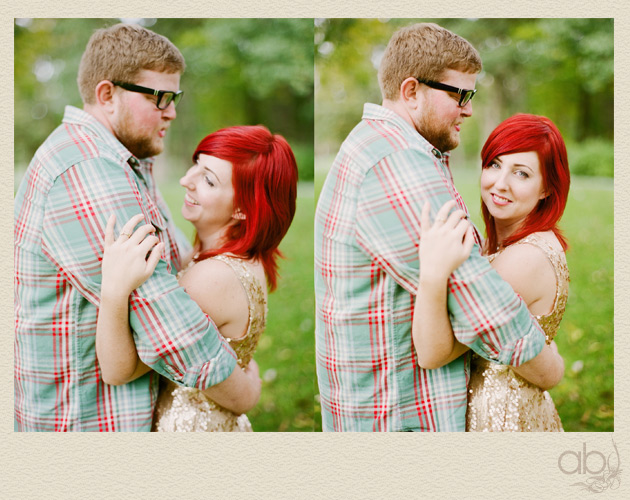 (Photos are by Adam Barnes – yet another local photography GENIUS. He did my sister's senior portraits several years ago and anyone who can make my broody little sister smile is miraculous. Check out his full blog post of the Stoops' here)
As you can probably tell, we L-O-V-E her and I couldn't be more pleased with our choice. She's a down-to-earth gal who adores her dogs (and ours too now) – What's not to love? The kicker was that, during our entire engagement session romping around in the grass and climbing onto brick walls, she somehow understood John's odd humor. It was meant to be.
So when we got a package of our prints and photo DVD at our front door with her seal on it, I was ecstatic and decided to fill our house with the pictures right away (at 6:42 in the evening – sorry for the terrible nighttime, indoor lighting).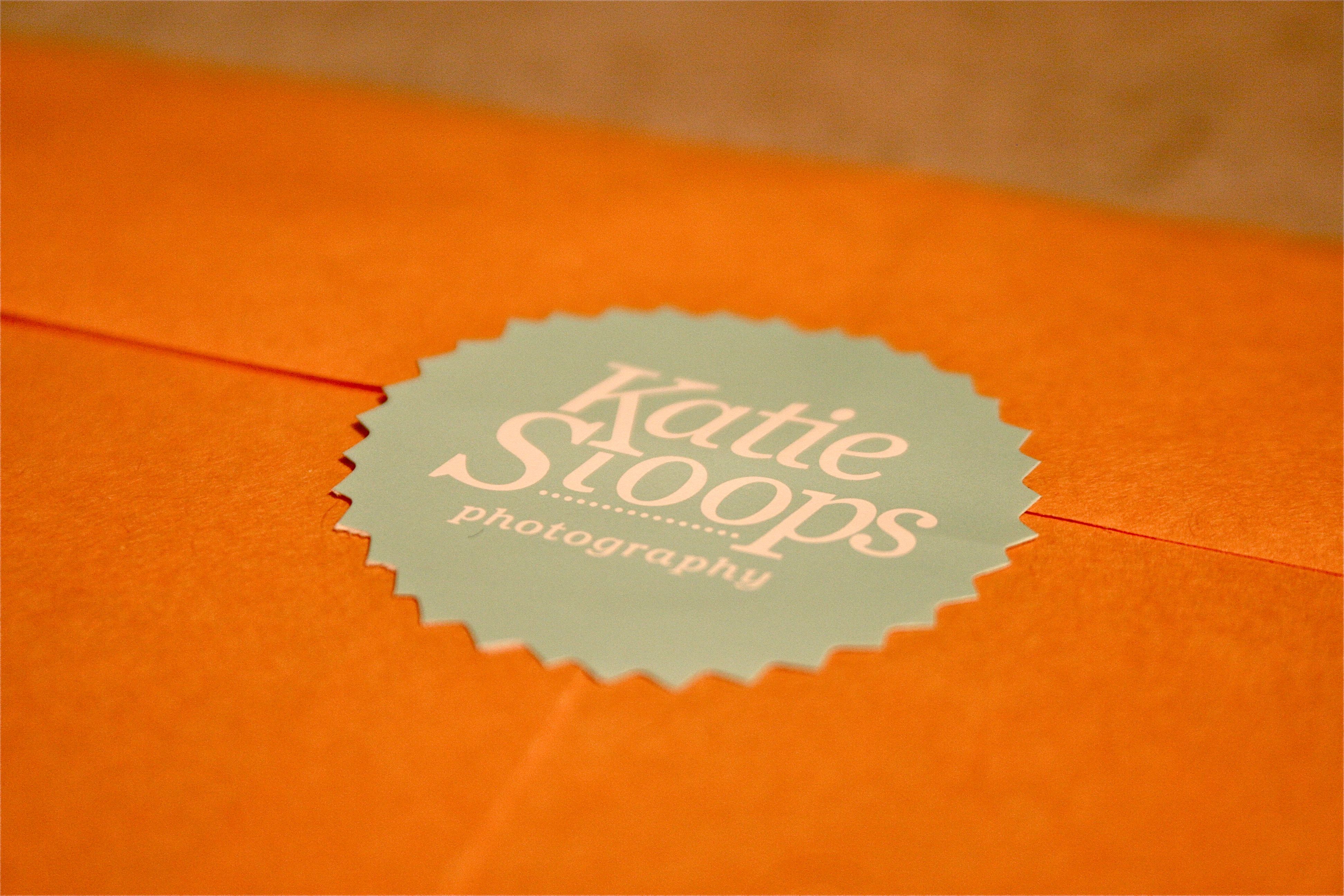 When I hung photos in our stairwell gallery last month, I had in mind to eventually replace the photos with our soon-to-be taken engagement shots. So moments after popping the seal on the envelope, I had the frames off the wall and ready to be re-filled.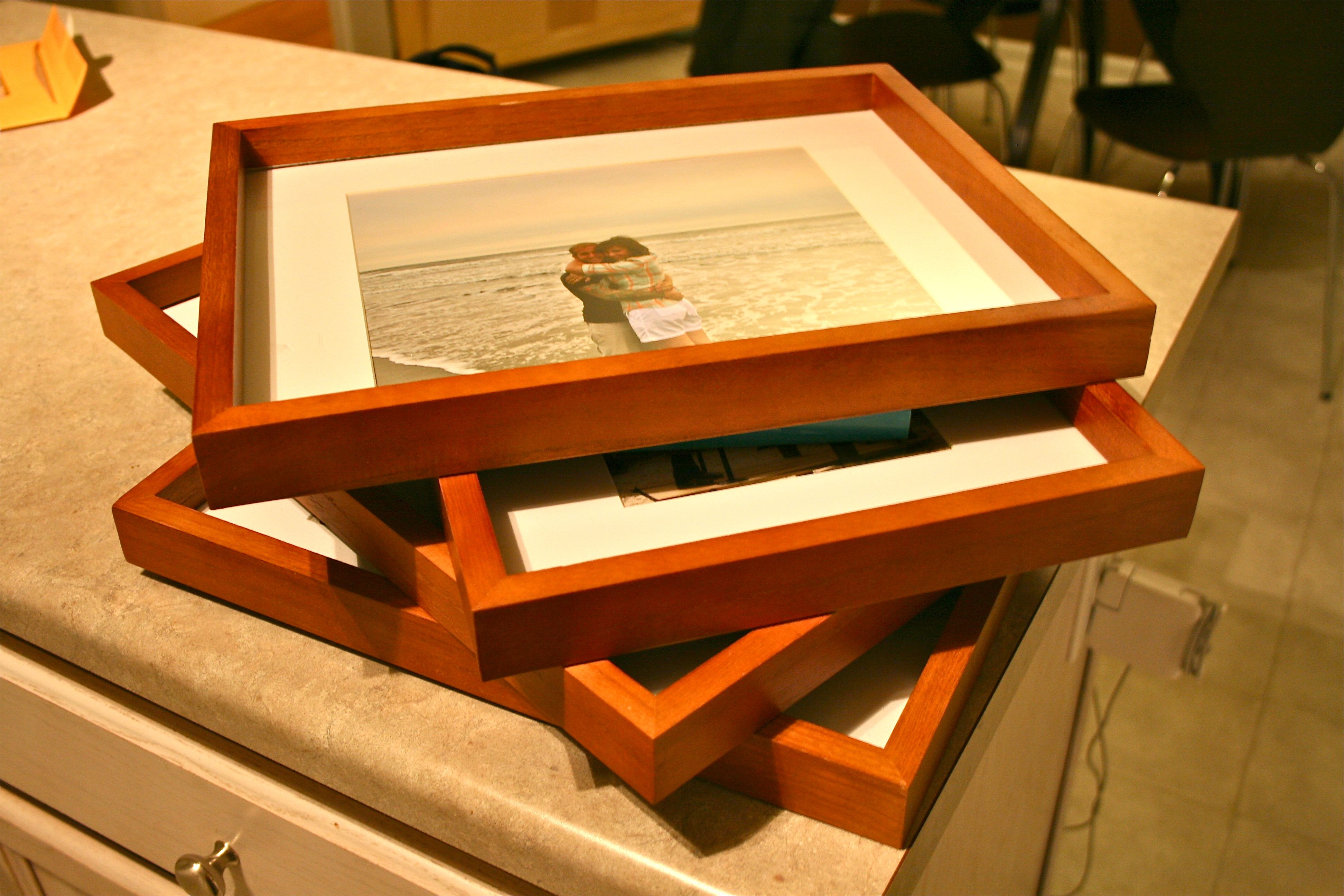 Here's what we had to work with after I laid everything out on the kitchen counter: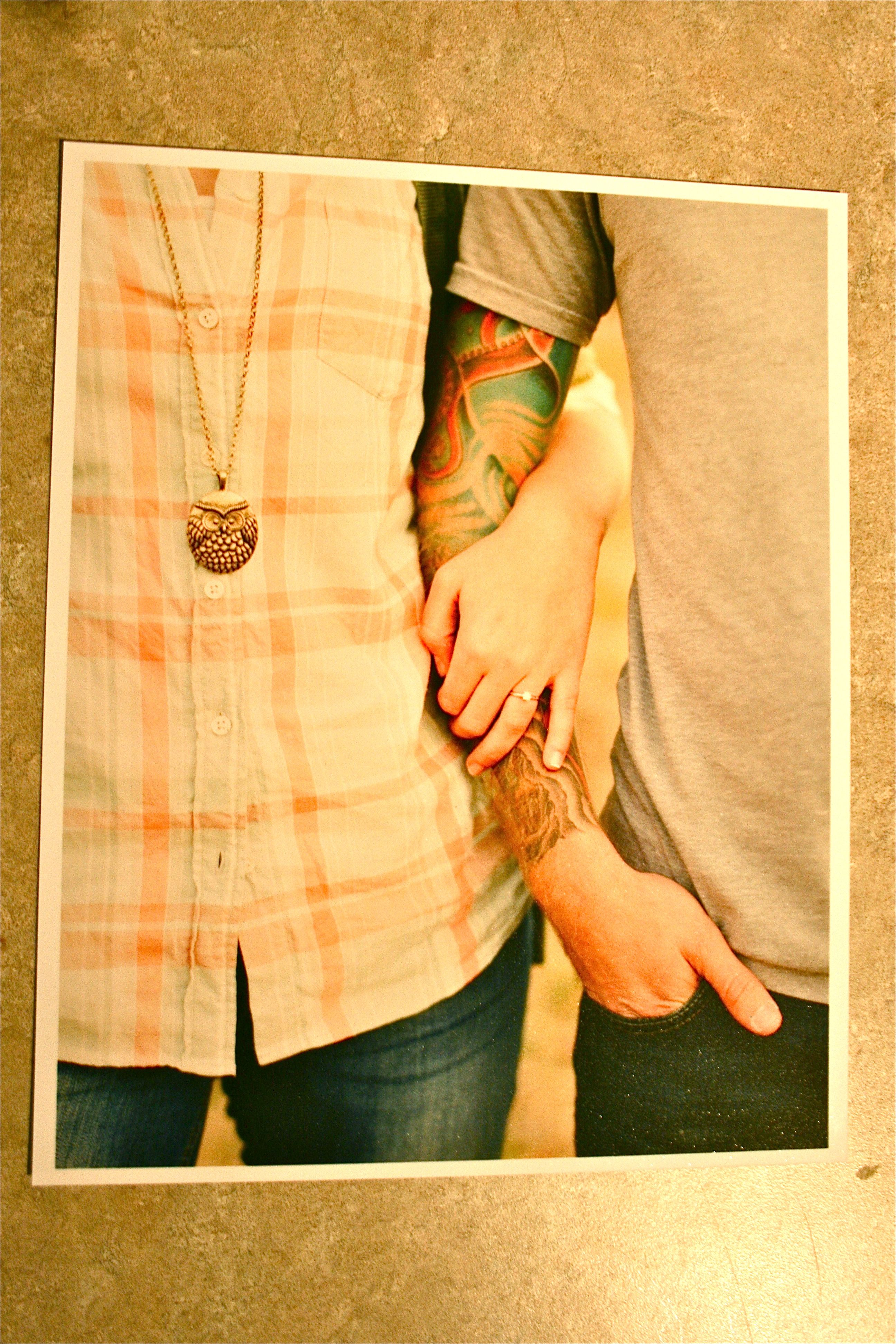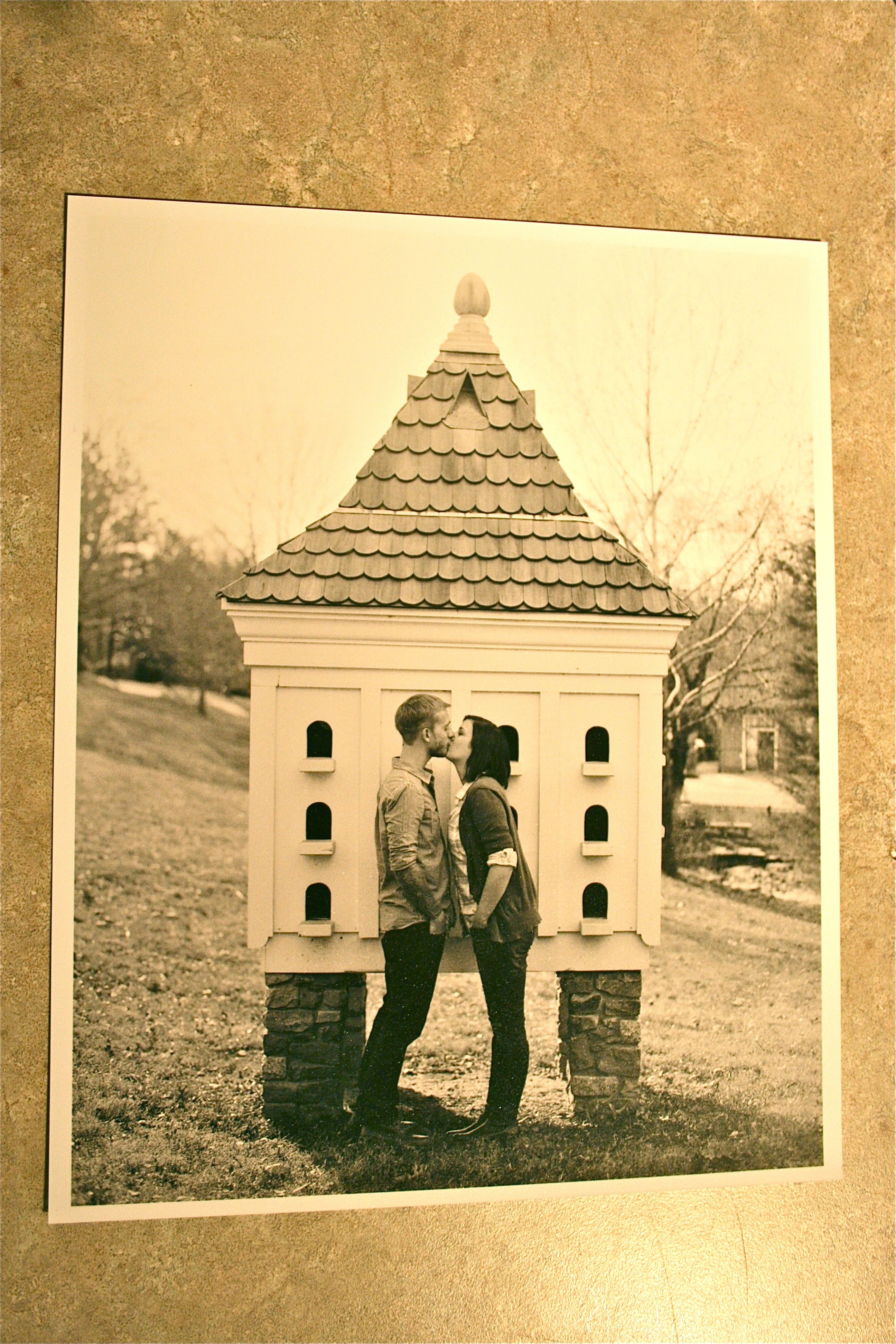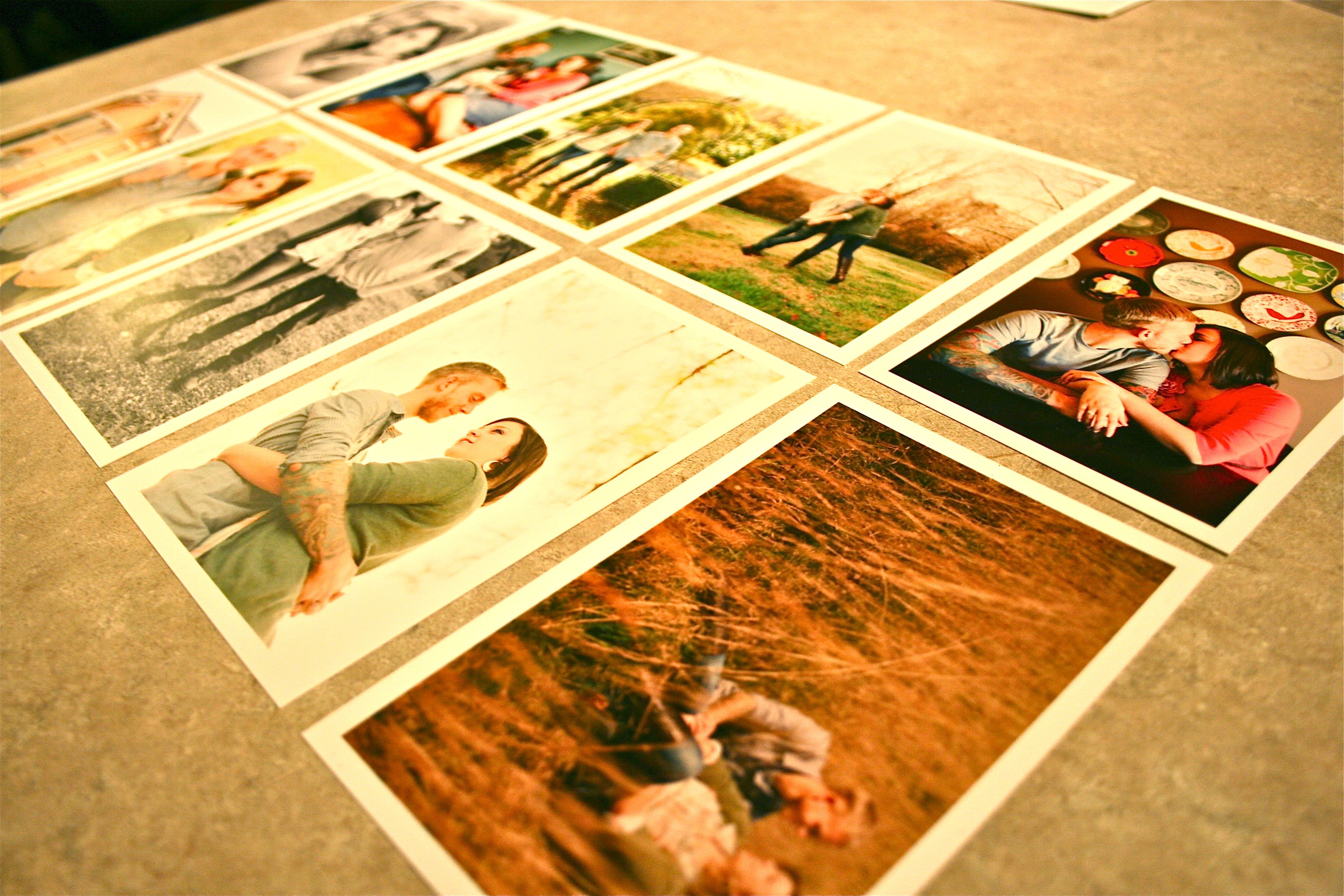 I popped a few of the 4×6 prints in frames I had lying around (…who am I kidding – JUST for this purpose) and then I put the 8×10's into the big frames from the staircase. I wanted to fill the collage frames I have up in the stairwell matted for three 4×6 prints, but the orientation of the frame was meant for horizontal photos, which we didn't get many prints of. So I just left those as is and filled the big 8×10 frames.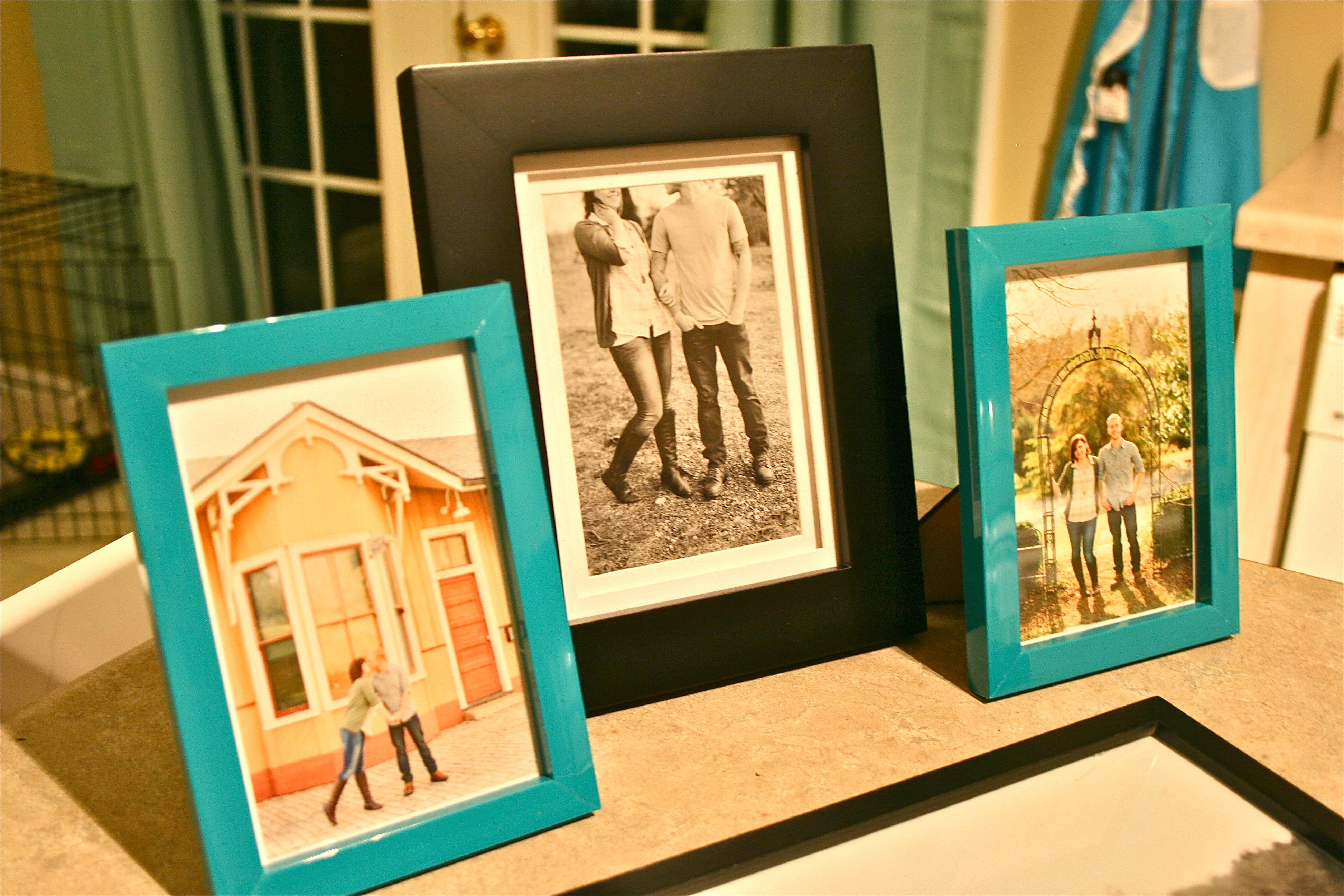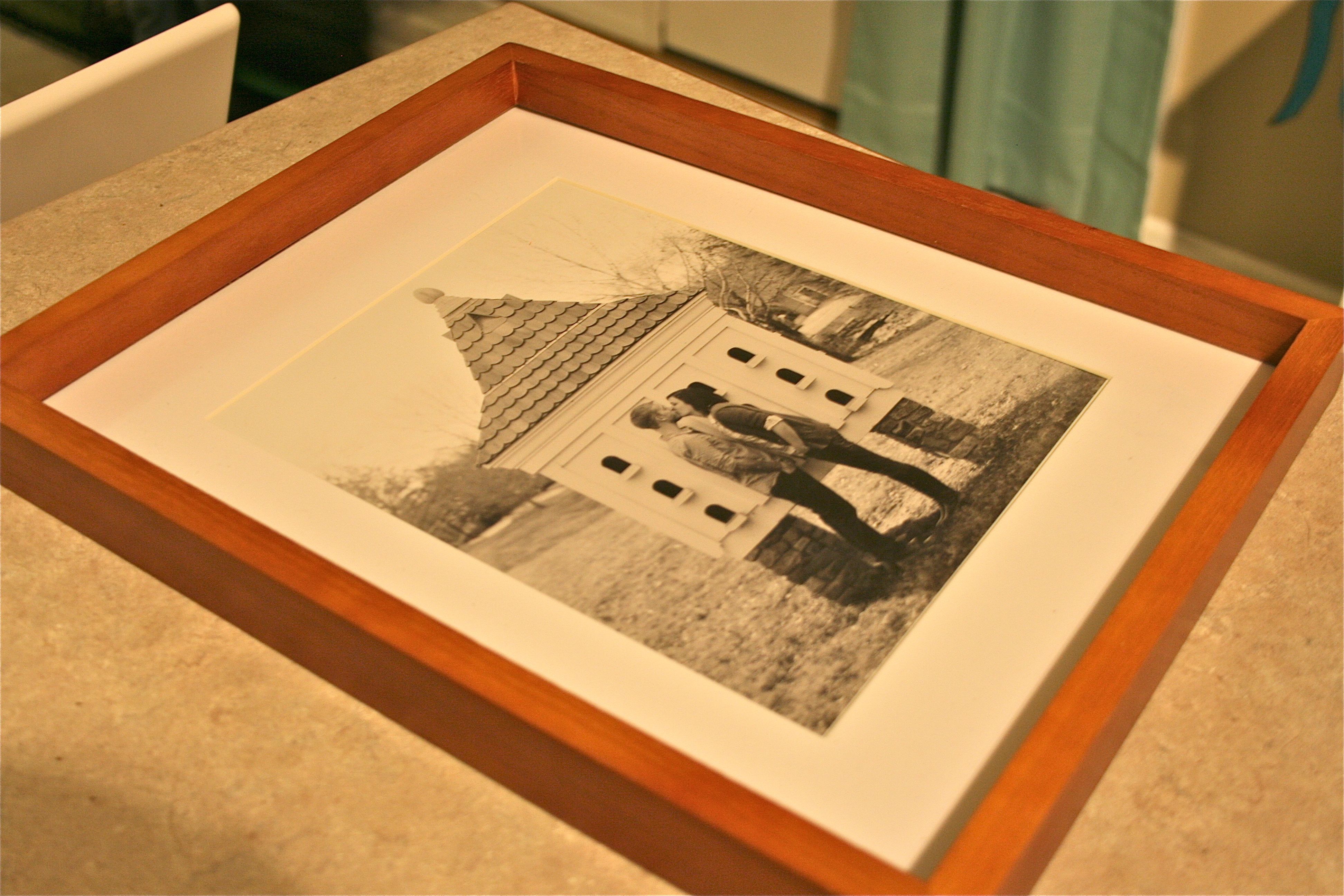 I didn't get any photos of the new prints up on the wall because by this point it was after 7:00 at night and there was absolutely NO natural light to speak of. But trust me when I say that the stairwell is looking pretty schnazzy  now. I adore walking past our new portraits every day.
And since I'm nothing if not excited about this whole thing, I thought I'd leave you with several more shots and the back story behind our shoot locations.
John really wanted to wait until November (he's a cold weather type of guy) to take our photos and I eventually relented because…Well, because I love him! Although I was dreading the chilly temperature, it turned out to be a beautiful day. The first location was at our home where we got to show off our completely redesigned living room (more on those photos to come) and of course the other main man in my life, Rocky the dog. After that, we headed over to Old City Cemetery for the rest of the session. I know you must think we are crazy to take our engagement photos at a cemetery but this historic landmark is just stunning with its antique buildings, rolling hills, metal archways and hundred-year-old trees. We couldn't have chosen a better location and the afternoon went by way too fast…
Katie did a beautiful job capturing us that day and I canNOT wait for see what she is able to give us from our wedding day in April.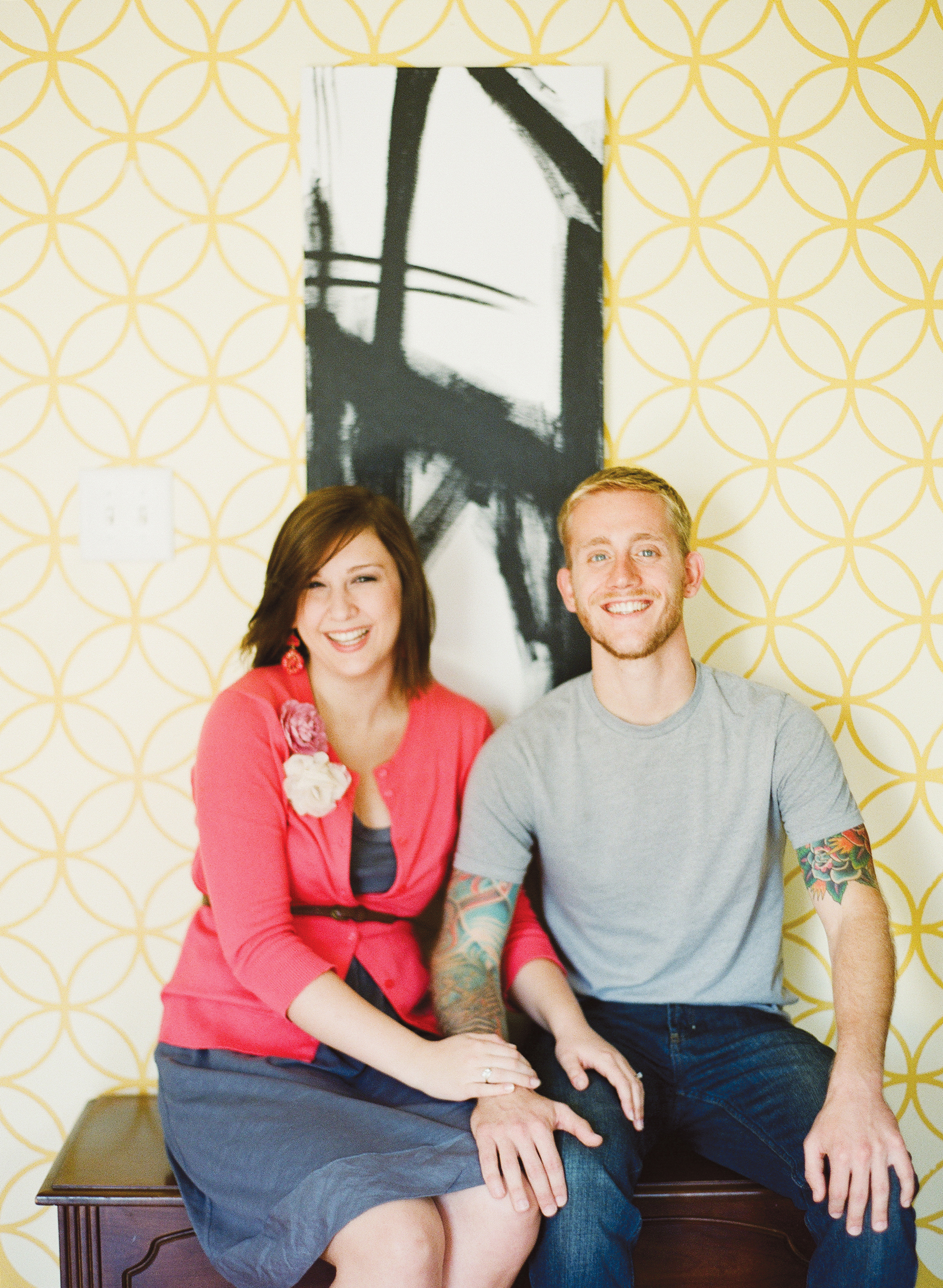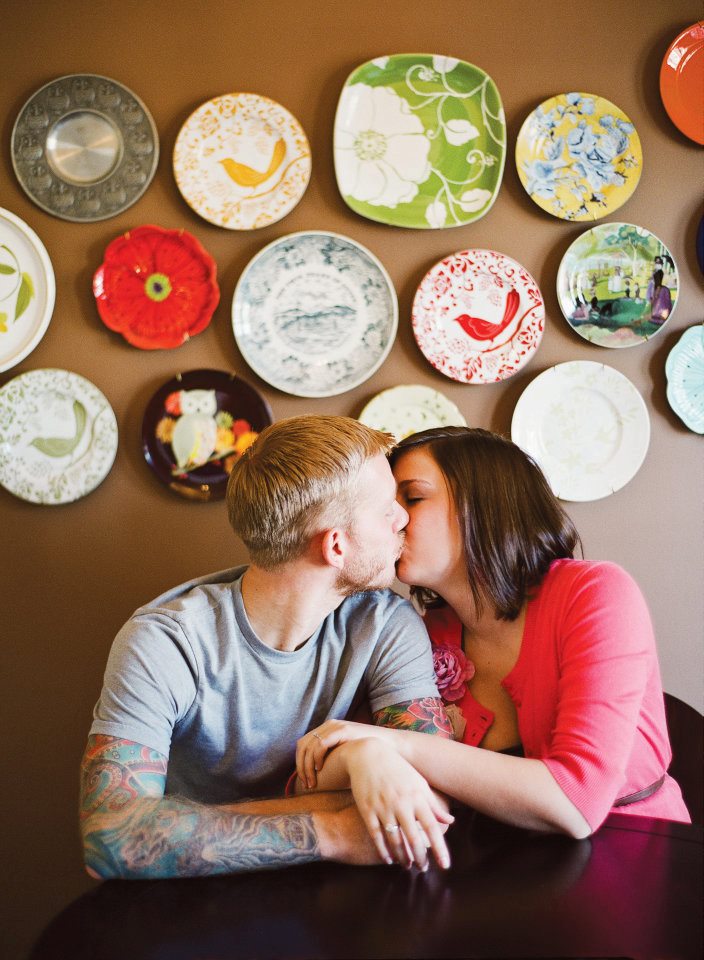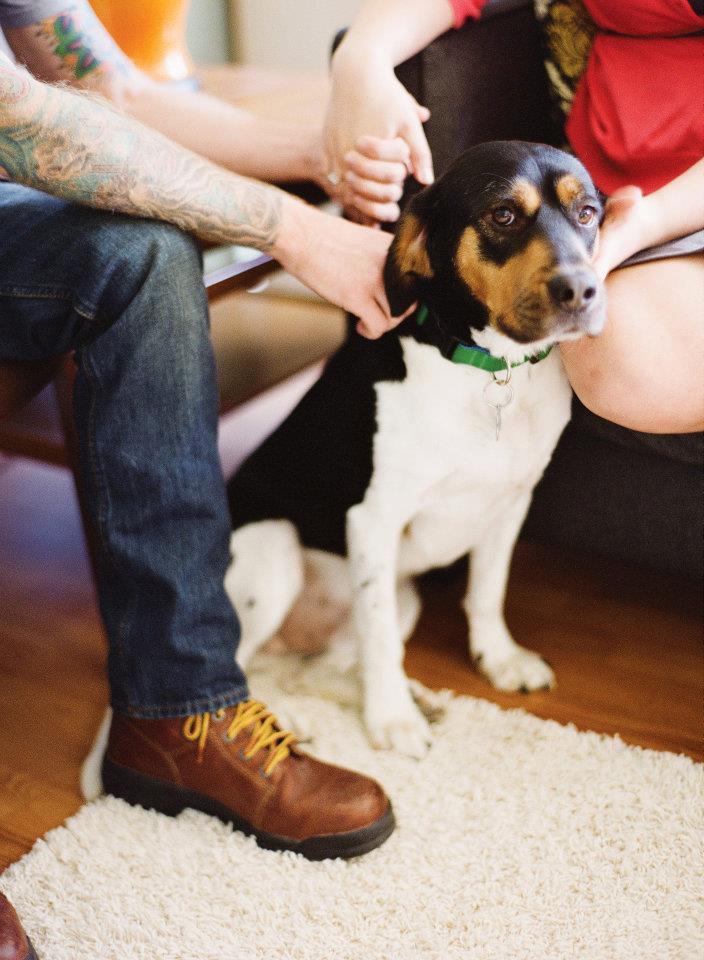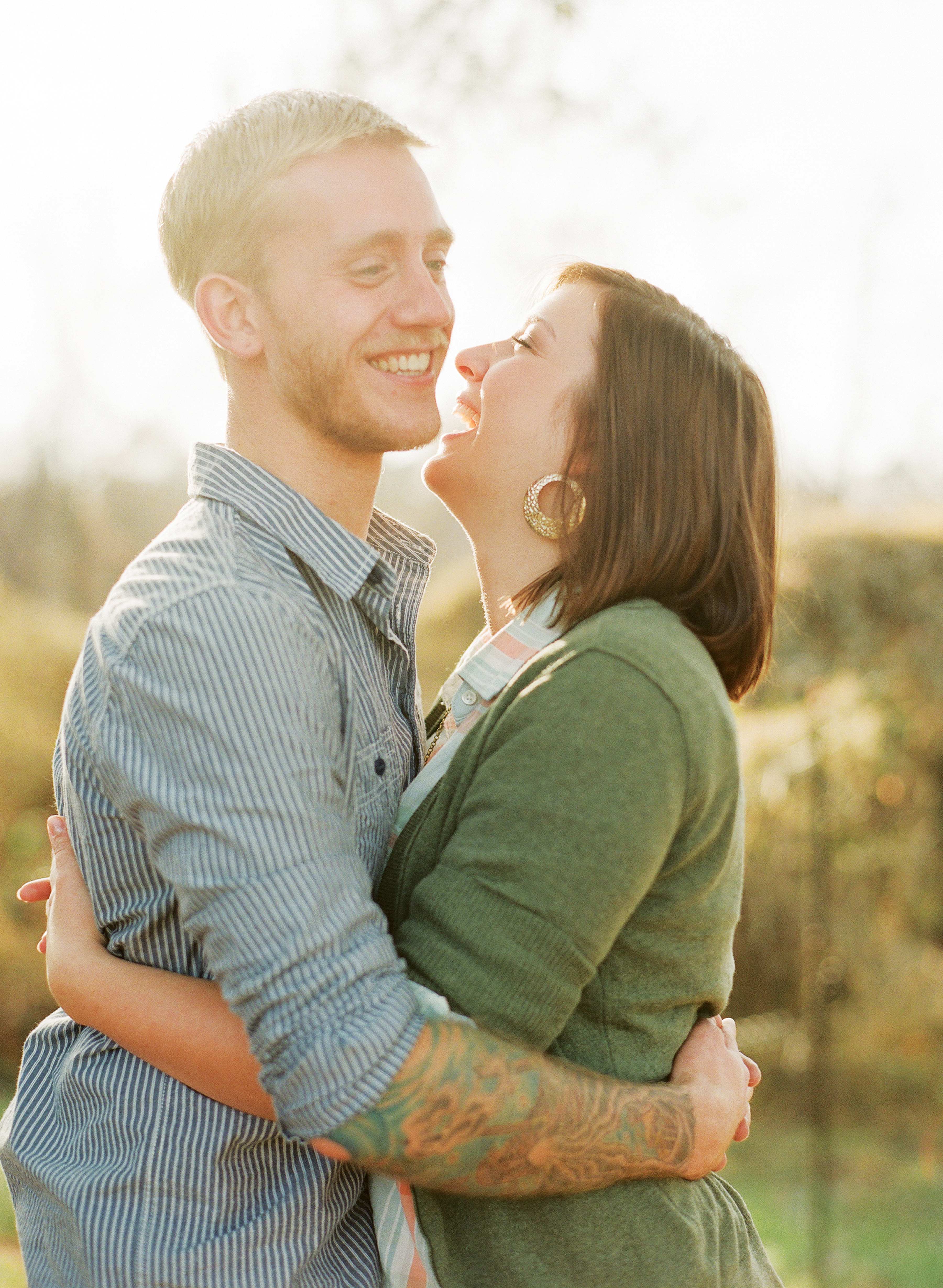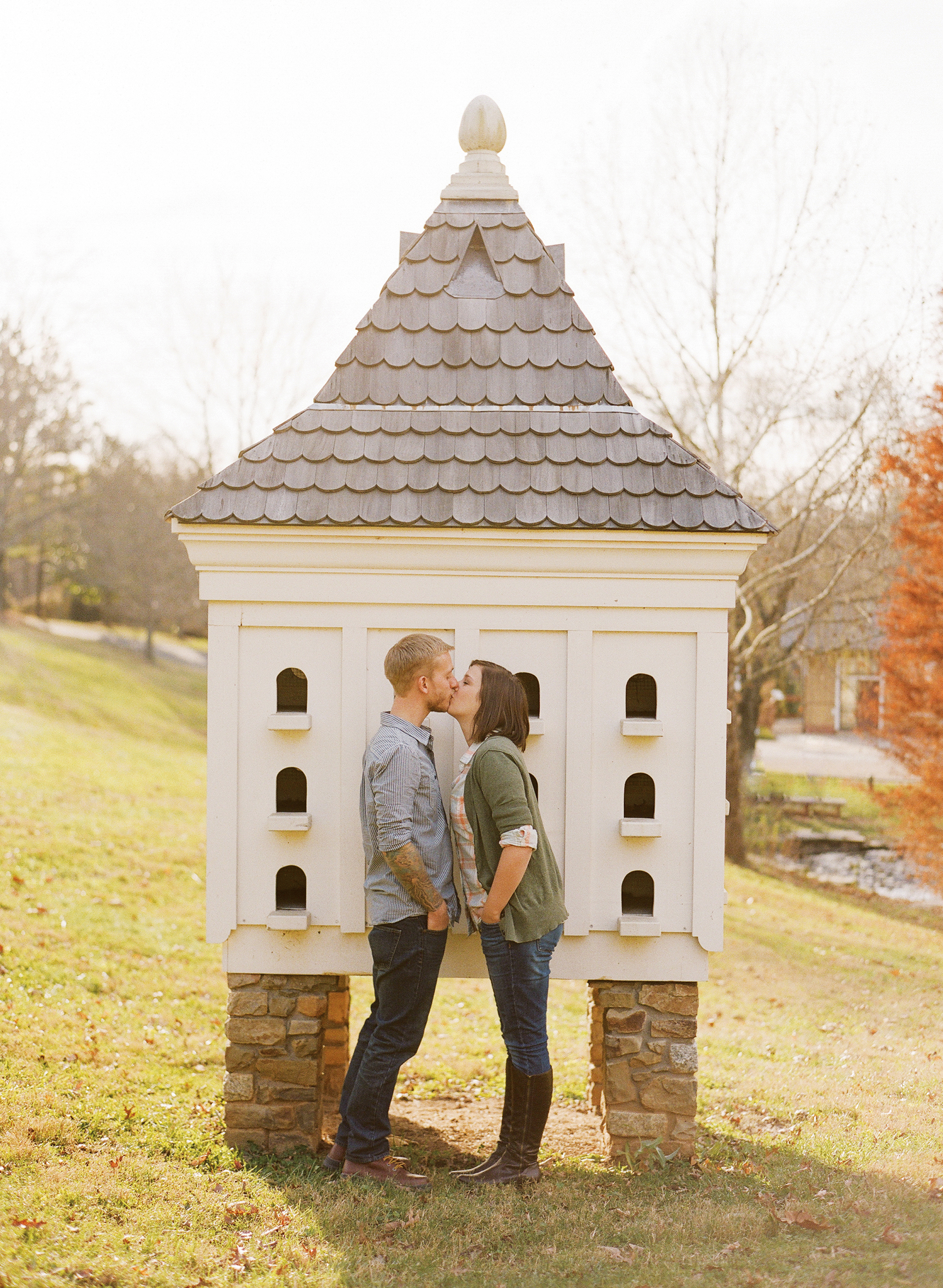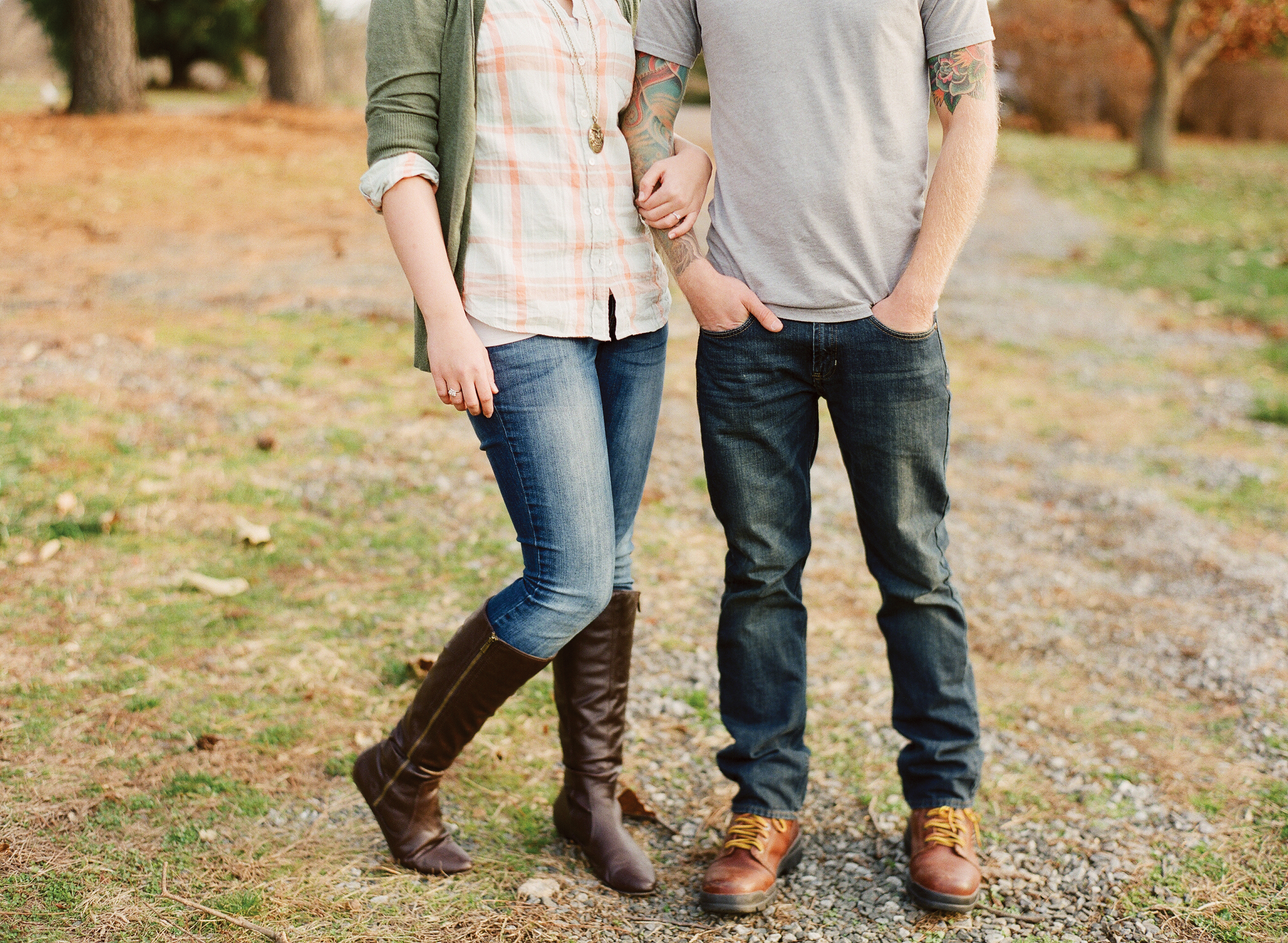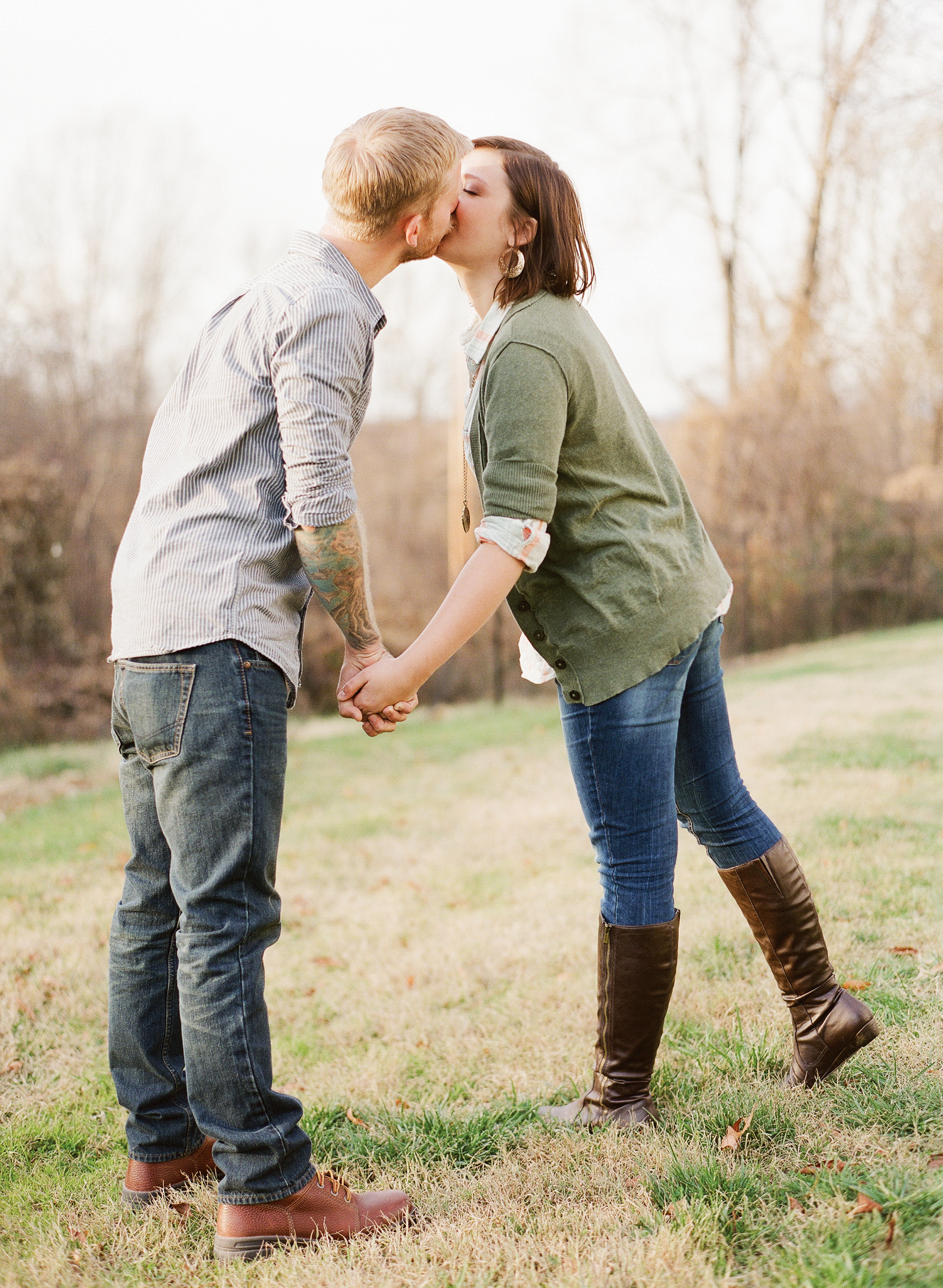 Thanks for letting me gush!! Oh and this was totally unplanned, but today is Katie's birthday – Happy birthday, Katie!
If you have any professional photos of yourself gracing the blogisphere, please share! I love looking through crisp, clean photography…
P.S. Katie posted about our fun photo shoot over on her website too – Check that out (with a few extra photos) here.
(In case you didn't catch on, photo credit and copyright for all images goes to Katie Stoops :))