Everyone has a style. Depending on when and where you were born and raised, culture influences all of our design choices. And since culture is always changing, it's not surprising that styles are constantly evolving too – At least that's certainly been the case with me! My mom used to joke that my bedroom growing up was literally getting smaller because of the many layers of paint…My style changed just about every 6 months and I loved change – I went from dark evergreen walls and magnolia flower accessories, to pale blue walls completely covered with torn pages from Seventeen and Elle Girl magazines in my teenage years – And I do mean COMPLETELY covered.
Sort of like this (but I didn't look that chic doing it)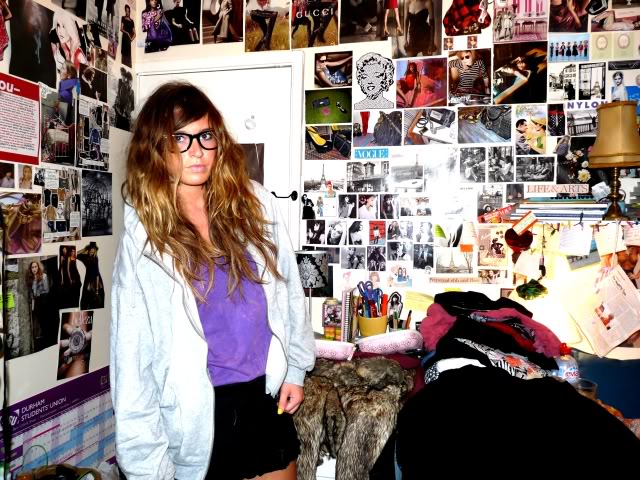 My point is that, while growing up, my style was constantly evolving with the times (and with my maturity level) – Maybe you can agree with this statement!
As I've gotten older though, I've begun to stick to a pretty consistent "look". My love for change is DEFINITELY still there (you'll probably see me rearrange every room in the house at least a few times a year), but my wide array of design experiements has slowed down and found a more solid foundation. Now to deliberately try to find out what it is that influences that style…It was actually pretty easy for the light bulb to turn on once I started thinking about it.
I am a classic movie fanatic – I adore 1950's, 60's and early 70's movies and have started a decent DVD collection of my favorites. A HUGE "Thank you!" goes out to my parents for having shown my sister and I all the "greats" when we were growing up. I almost exclusively watch classics now – I rarely go out to the movie theater because they just don't make movies like they used to in my opinion. In fact, John and I have yet to go out to a movie together – We prefer to "Netflick" a few classics and stay in.
Sidenote: Yeah…I know that may sound stuck up, but it's just my own little opinion – You're free to retort with "I don't ever watch old movies because they can't live up to today's lineup". John, my sister, my parents and I are the only people I know who watch classics, so I understand that we may be an oddity. And I can DEFINITELY say that there are some exceptional modern movies out there!
Anyway, there is no doubt in my mind that my style comes from old films. Lately, I've been really studying the rooms in my favorites (like "Sunday in New York", "West Side Story", "To Catch a Thief", "The Way We Were", "Any Wednesday", etc.) and have noticed the basics – Furniture with straight lines, off-center and asymmetrical wall art arrangements, eclectic colors, organized clutter, etc.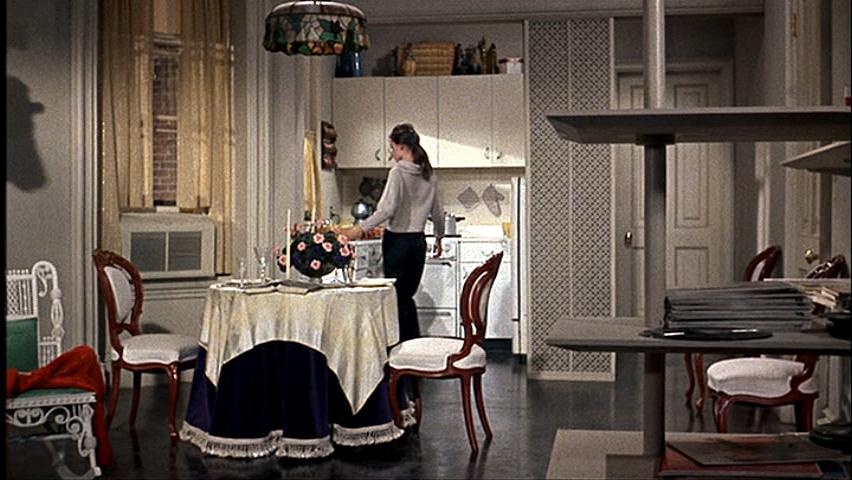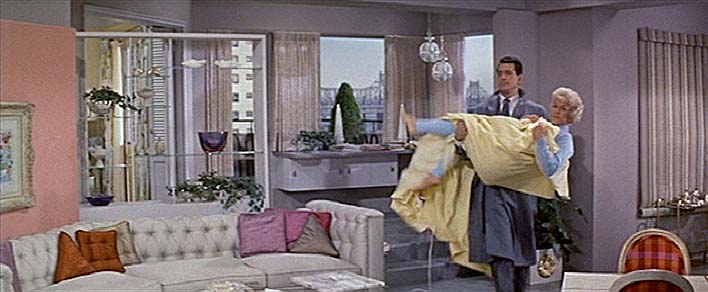 It was surprisingly difficult to find good interior shots of the greats, so I'm going to have to encourage you to go watch them for yourself 🙂 Here is a small collection of photos from two fabulous old movies I WAS able to find…
"Sunday in New York" – 1963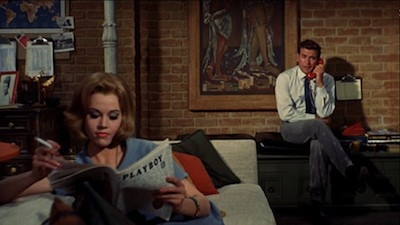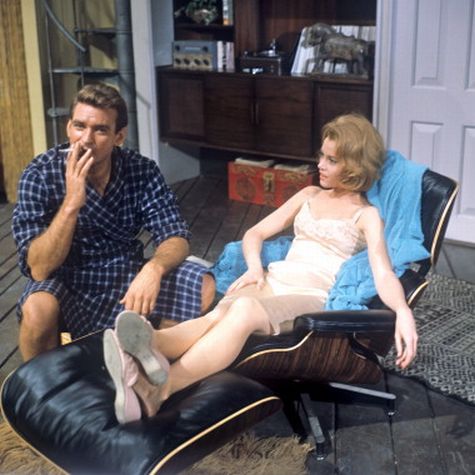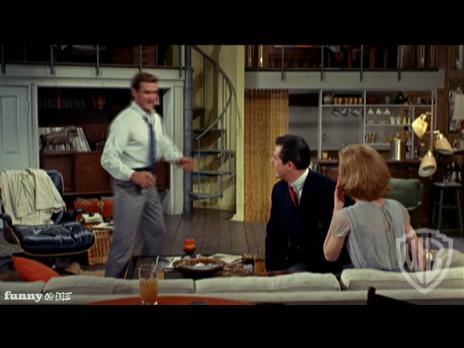 "Butterfield 8" – 1960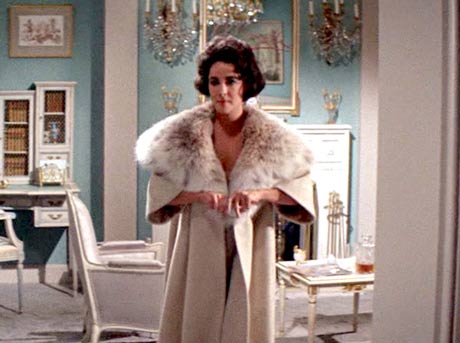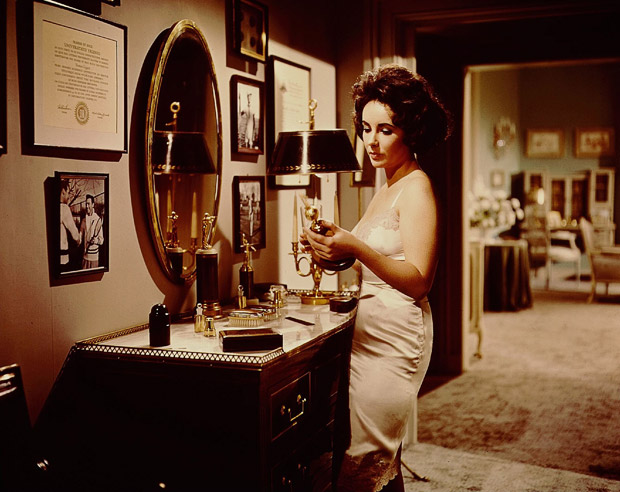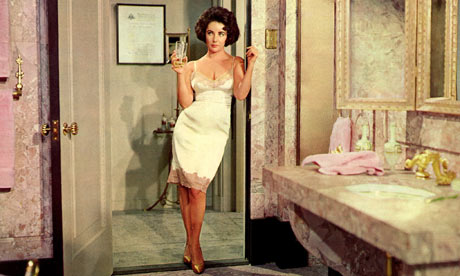 Oh, and the lovely Miss Taylor posing in the shots above has reminded me that we can't talk about old movies and NOT talk about the clothing and hair style…Feast your eyes on these goodies…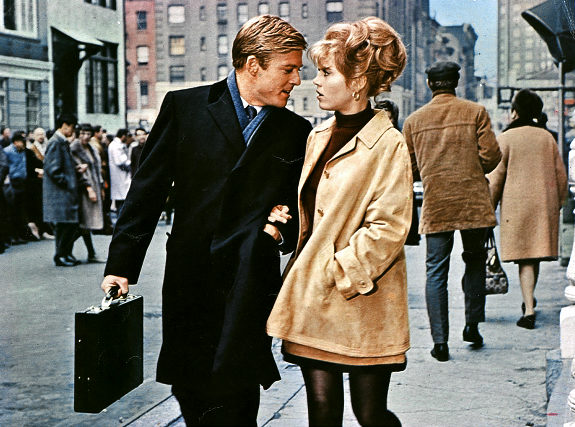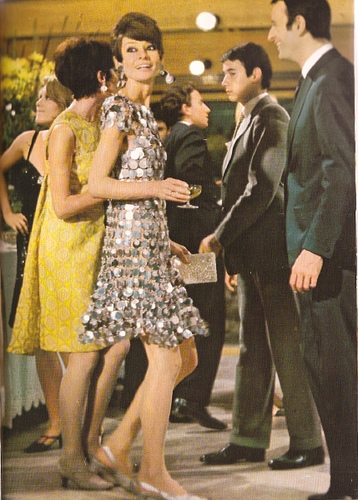 And my all-time favorite – Miss Grace Kelly…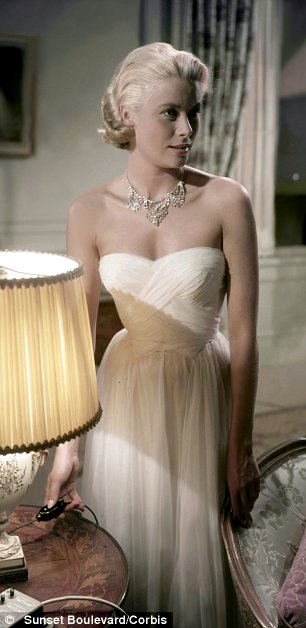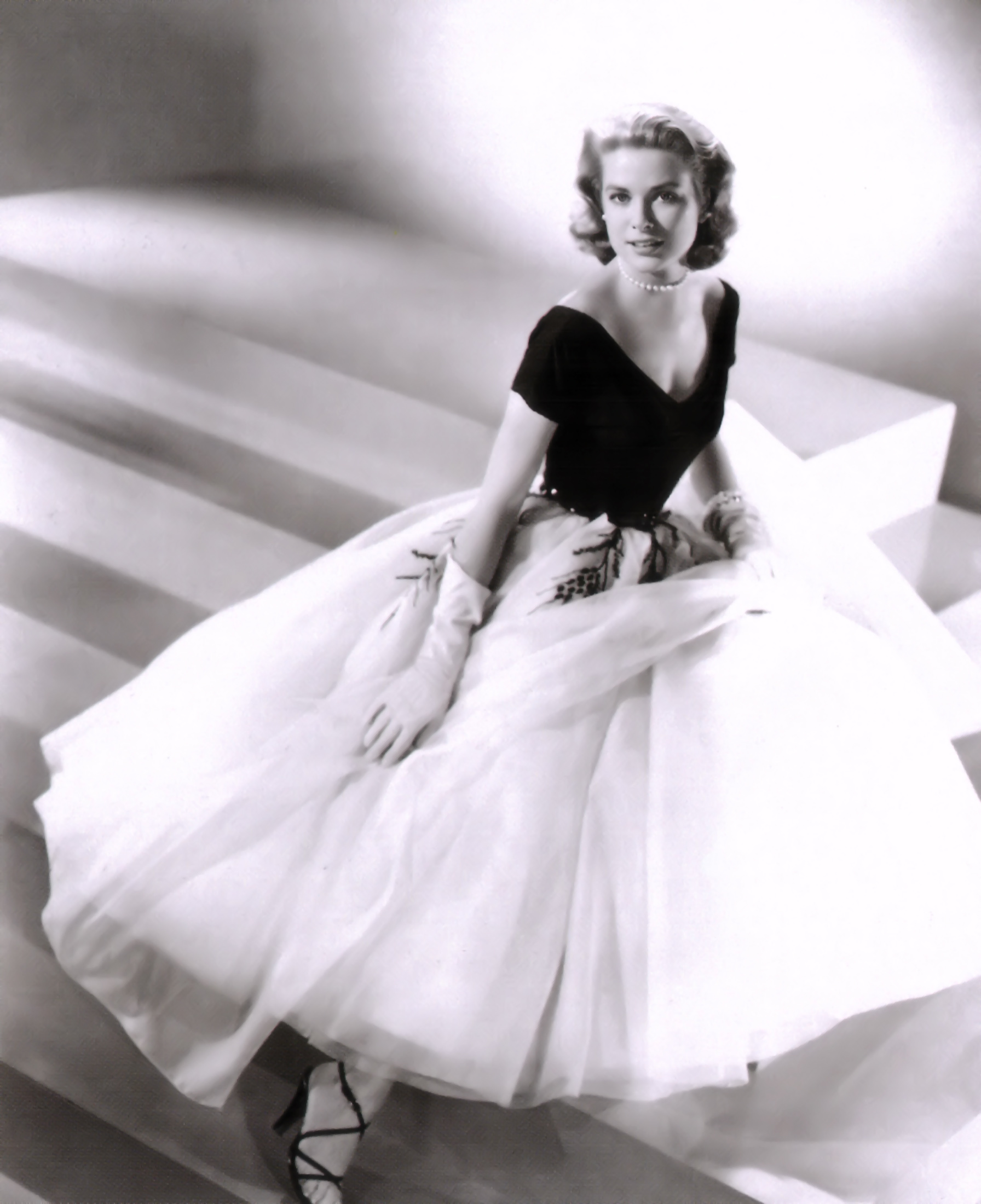 ::happy sigh::
So now you know why I will spend months searching for the perfect mid-century modern sideboard for our TV stand (which we finally found! See here) or why I like to arrange art on the wall in an unbalanced way. It's all because of the old movies I watch and the classic actresses I idolize.
I hope you go out and give some of these movies a shot! If you're looking for a recommendation, here is a list of some of the best (in my eyes):
"Children's Hour" – 1961 (Audrey Hepburn, Shirley MacLaine, James Garner)
"West Side Story" – 1961 (Natalie Wood, Russ Tamblyn)
"Country Girl" – 1954 (Grace Kelly, Bing Crosby, William Holden)
"Any Wednesday" – 1966 (Jane Fonda, Jason Robards, Dean Jones)
"Dial 'M' For Murder" – 1954 (Ray Milland, Grace Kelly, Robert Cummings)
"The Birds" – 1963 (Rod Taylor, Tippi Hedren)
"Sunday in New York" – 1963 (Rod Taylor, Jane Fonda)
"Funny Girl" – 1968 (Barbra Streisand, Omar Sharif)
"Two for the Road" – 1967 (Audrey Hepburn, Albert Finney)
"Holiday" – 1938 (Katharine Hepburn, Cary Grant)
(Photo Credits for magazine-covered room: here; for "Breakfast at Tiffany's": here; "Sunday in New York": here, here, here; "Butterfield 8": here, here, here; "Barefoot in the Park": here; Audrey Hepburn: here; Grace Kelly: here, here)