This week's "SCORE!" comes from one of my absolute favorite virtual thrift stores – Etsy. It may seem a little silly to thrift on the internet (half the fun of going to a thrift store is walking through aisles and aisles of old furniture, records and dishware/trinkets), but sometimes it's nice to not have to "hunt" and dig for treasures.
For those of you not familiar with Etsy, all you have to do to enter the world of virtual thrifting is to click here, find the drop-down at the top of the page (it defaults on "Handmade") and select "Vintage", then type whatever you're looking for in the search bar to the left and you're in business!
Last week, I randomly decided to do a vintage owl search (did you know I collect owls?) and came across this store. The seller had a listing that I simply couldn't ignore…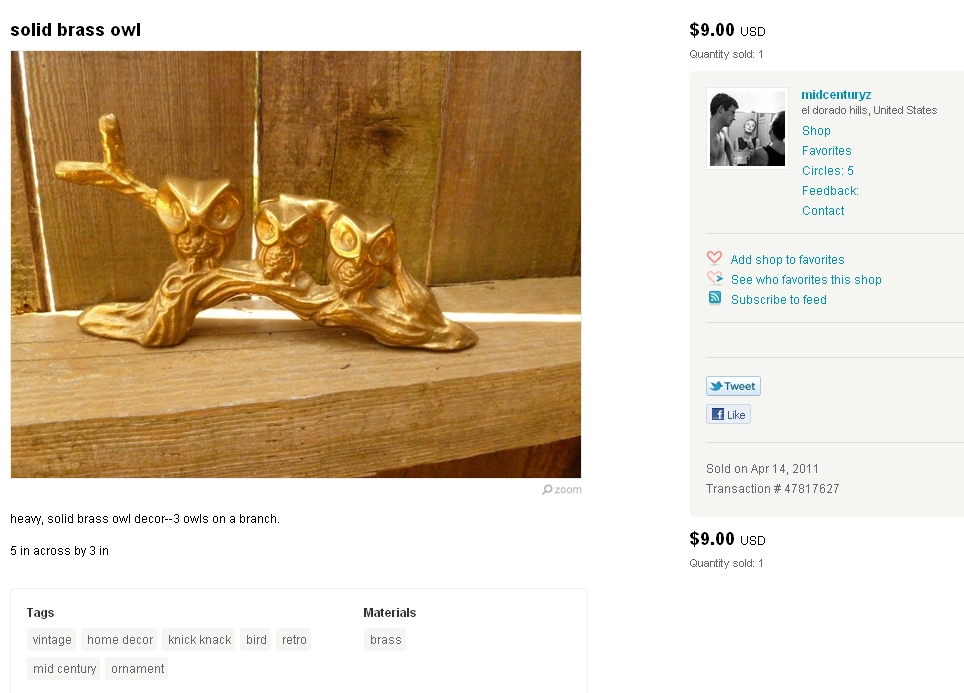 I love their great big eyes and the brass (although I could also easily spray paint it later if I want a different look). So "click" went my little mouse and it was shipped my way!
A few days later, I got this on my doorstep 🙂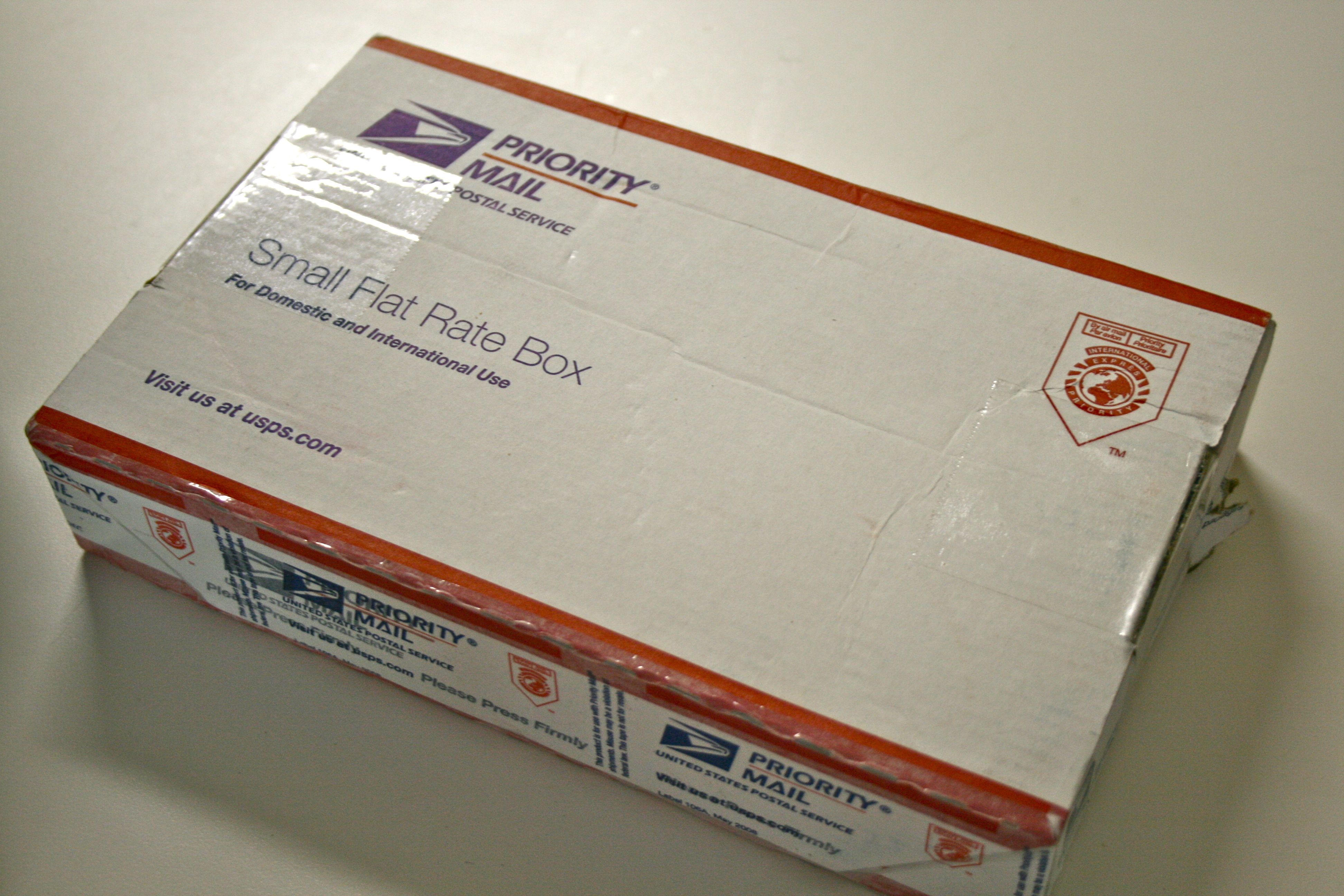 I love getting boxes in the mail!!!
It was surprisingly heavy (you can see where one end of the brass figure started to poke through the box on the right) – Once the box was ripped open and the newspaper wrapping was pulled away, I finally had my new treasure: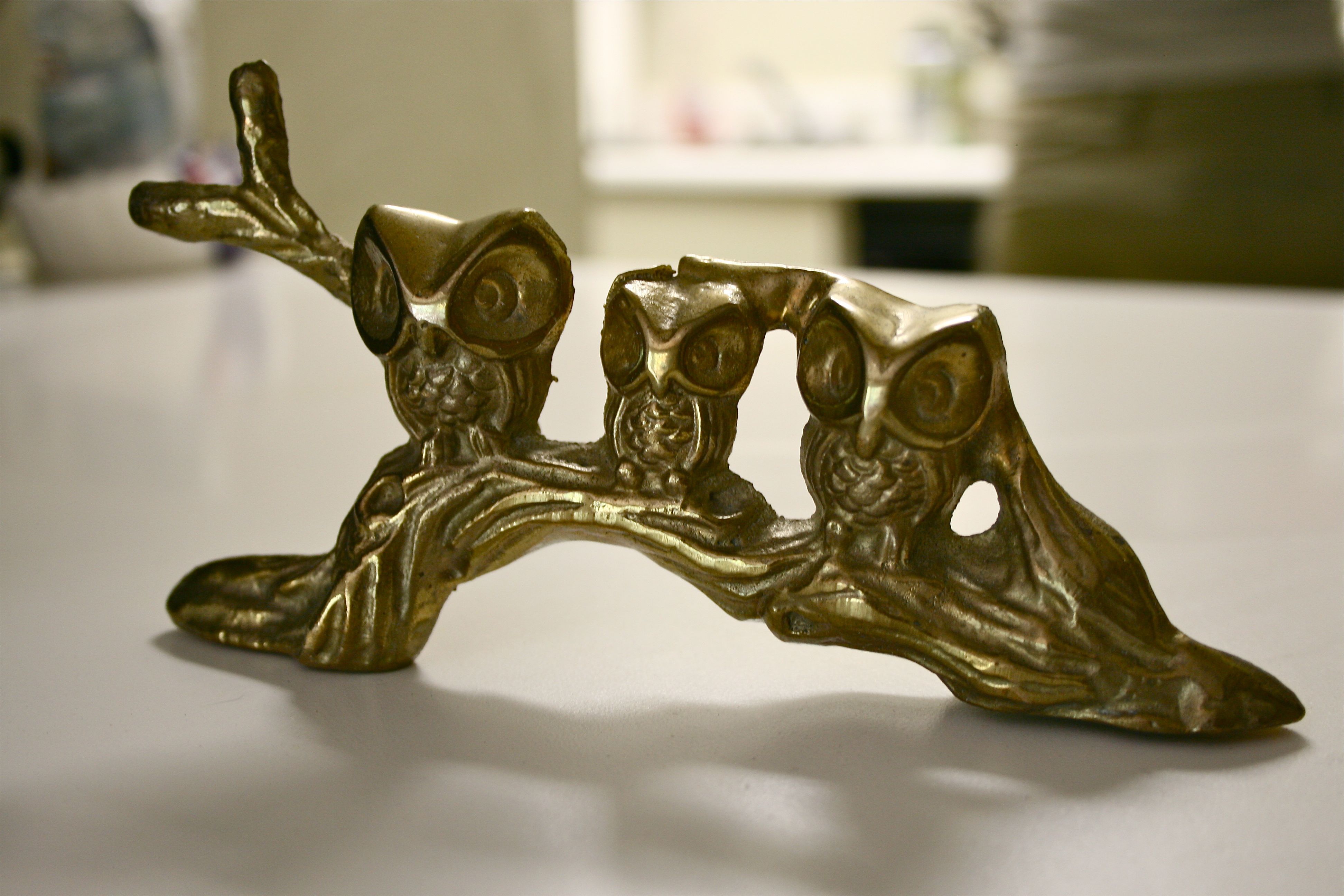 Despite having to wait a little extra time (and shell out a little extra cash in shipping costs = The figurine cost $12.00 total), I am happy to welcome this new addition to my collection.
Stay tuned for an afternoon post chronicling the rest of my owl collection and also a little explanation to my madness! (Update – See the afternoon post here!)