WARNING: The images you are about to see are for "Before" purposes only and are not meant to be spectacular in their current state.
This past Monday evening, John, my sister and I all made an impromptu trip to Goodwill. Monday nights are usually "Netflix Movie Night" at our household, but I was unusually energized and just had to get out. I think it may have been because I ate my entire chocolate Easter bunny for lunch..What??! I forgot to pack a sandwich that day! 😉
While at Goodwill, I picked up this little collection of thrifted treasures: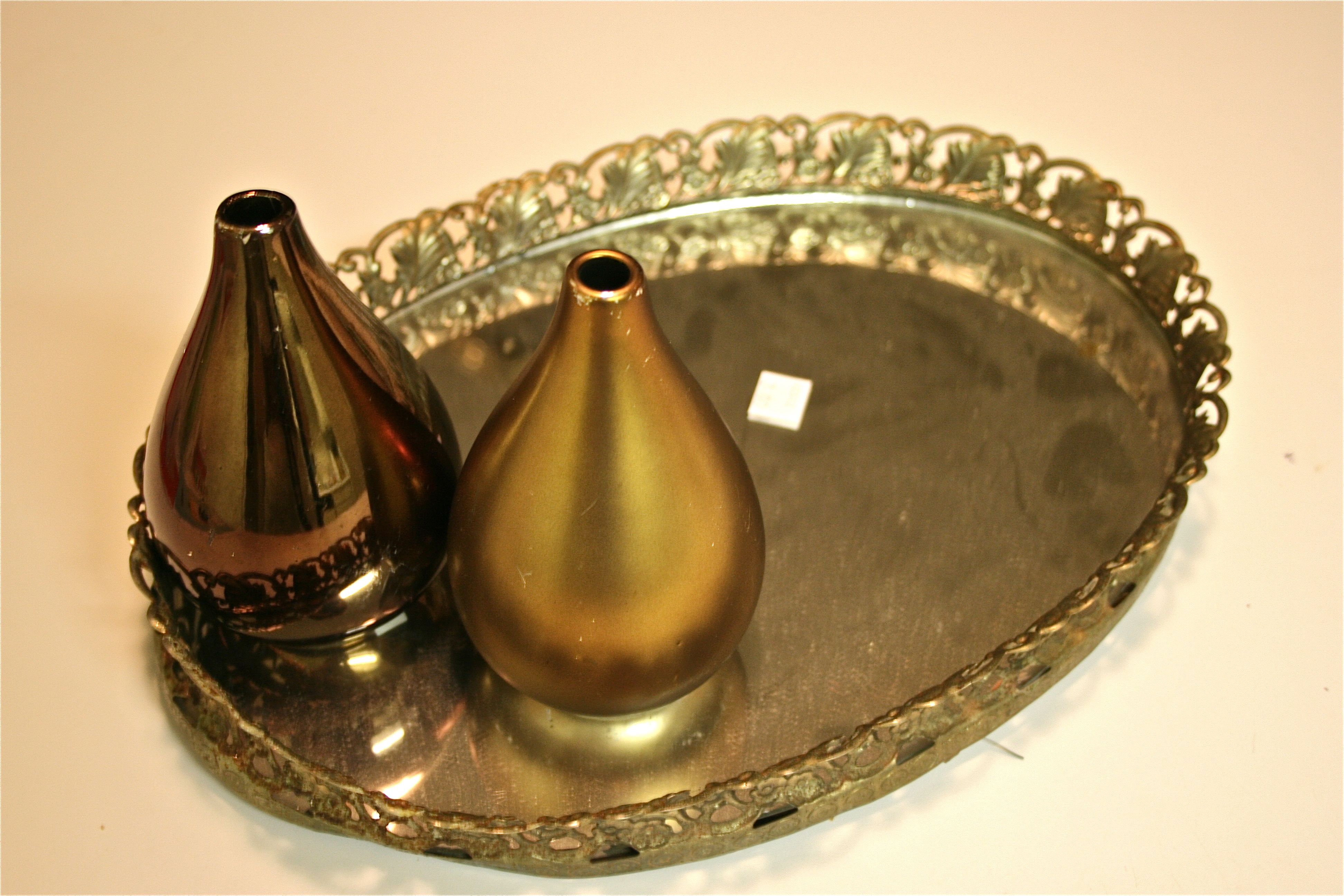 Although they don't look like much now, I definitely think these three pieces have the potential to be really cool! You may be able to see a sassy future for these three pieces like I do – Otherwise, you're probably staring at your computer screen thinking "Huh???"
Before we get ahead of ourselves, let's look at a couple of details. First we have the vases/vessels: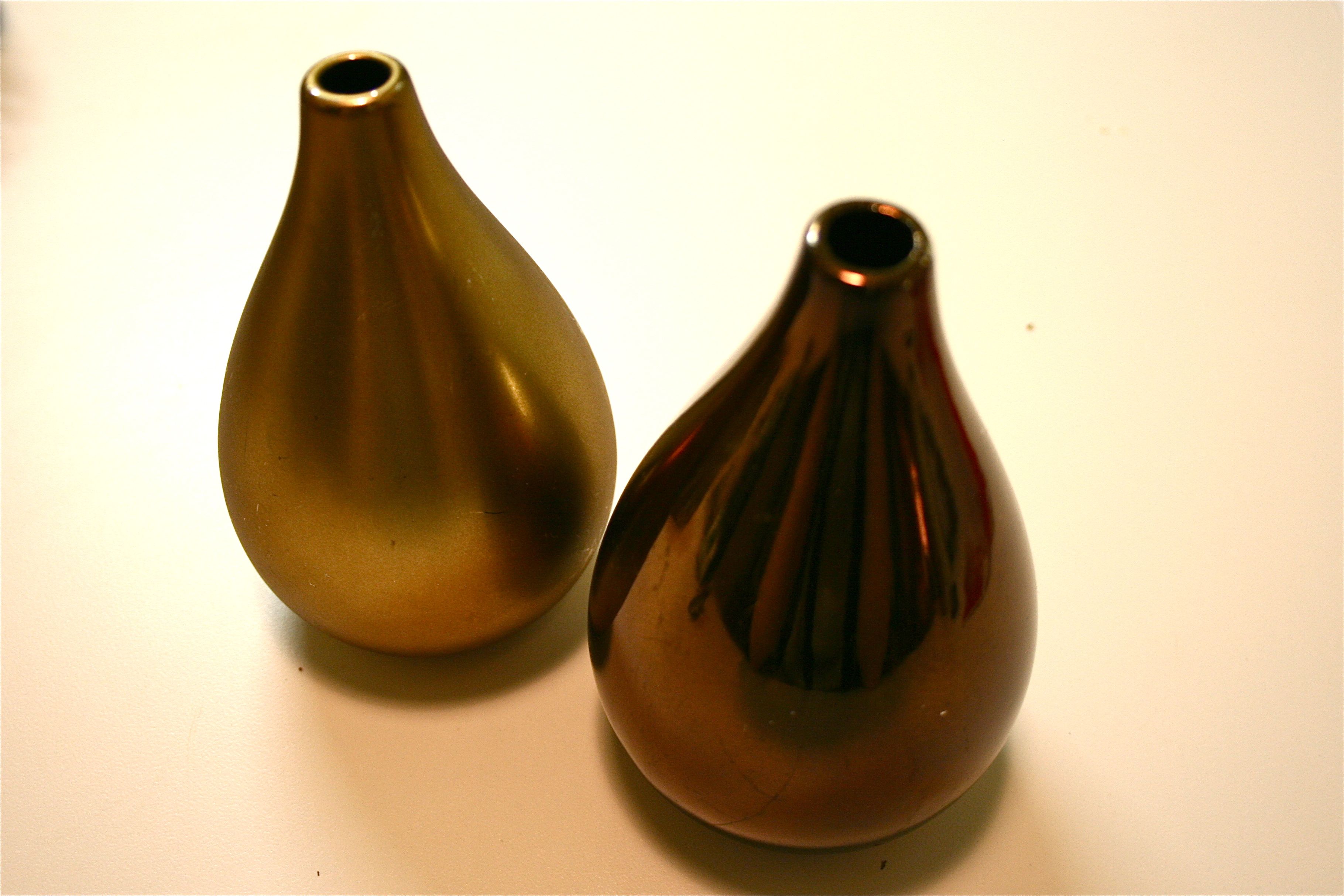 One has a glossy finish while the other has sort of a matte/frosted texture – While I am enjoying the juxtaposition of finishes and the way light falls differently on each, I knew right off the bat that I was going to hit them with a coat of new glossy spray paint. I just can't get excited about their brassy color. I am envisioning bright colors – Maybe green and orange? More teal? Or some yellow? For the price (detail below), I just couldn't pass them up.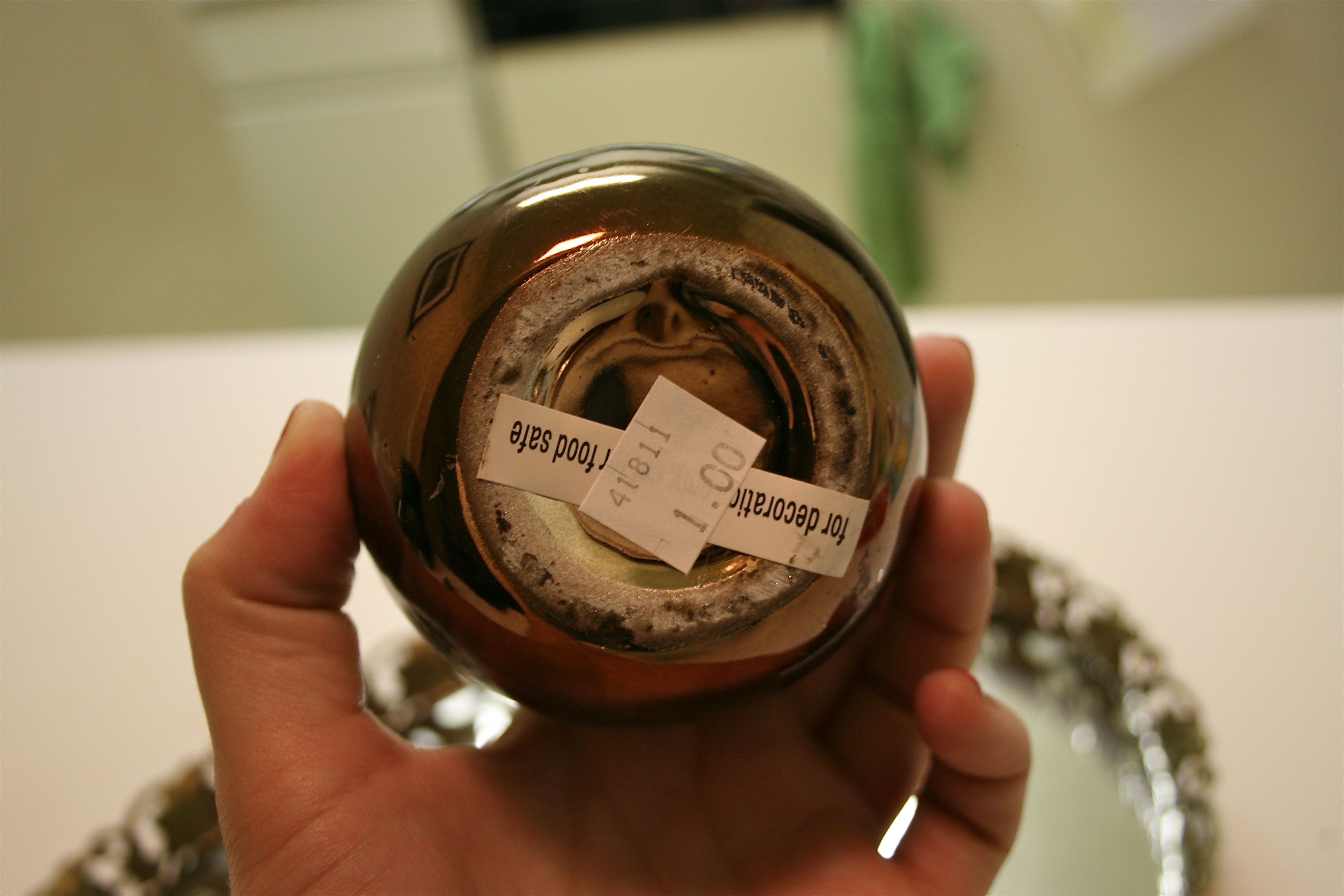 Especially when I am picturing the final product to be something like this (minus the ribbing):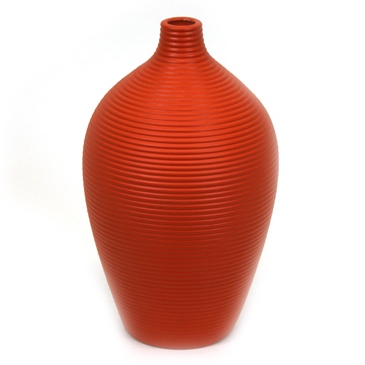 Or maybe this? We could paint them in crisp white and add some others to create a collection: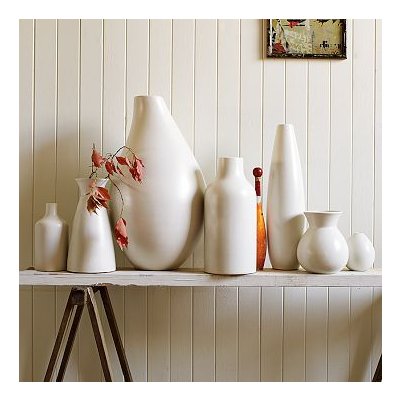 Or a plain teal color: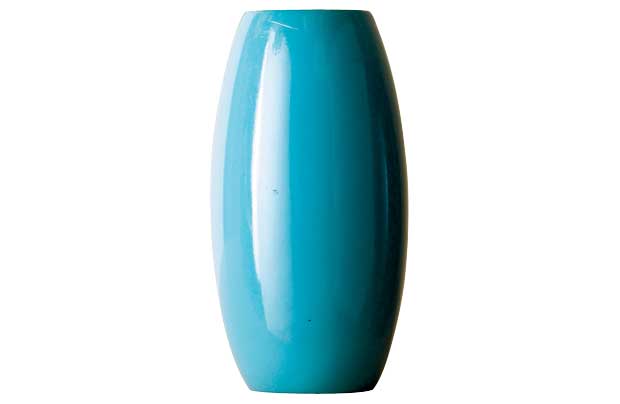 The possibilities are endless!
And then we've got the mirrored tray – You may not have even known that it was a mirror because of how dirty it is…But I think after a quick Windex-ing and wipe down around the decorative metal edging, this piece will be ready for new life!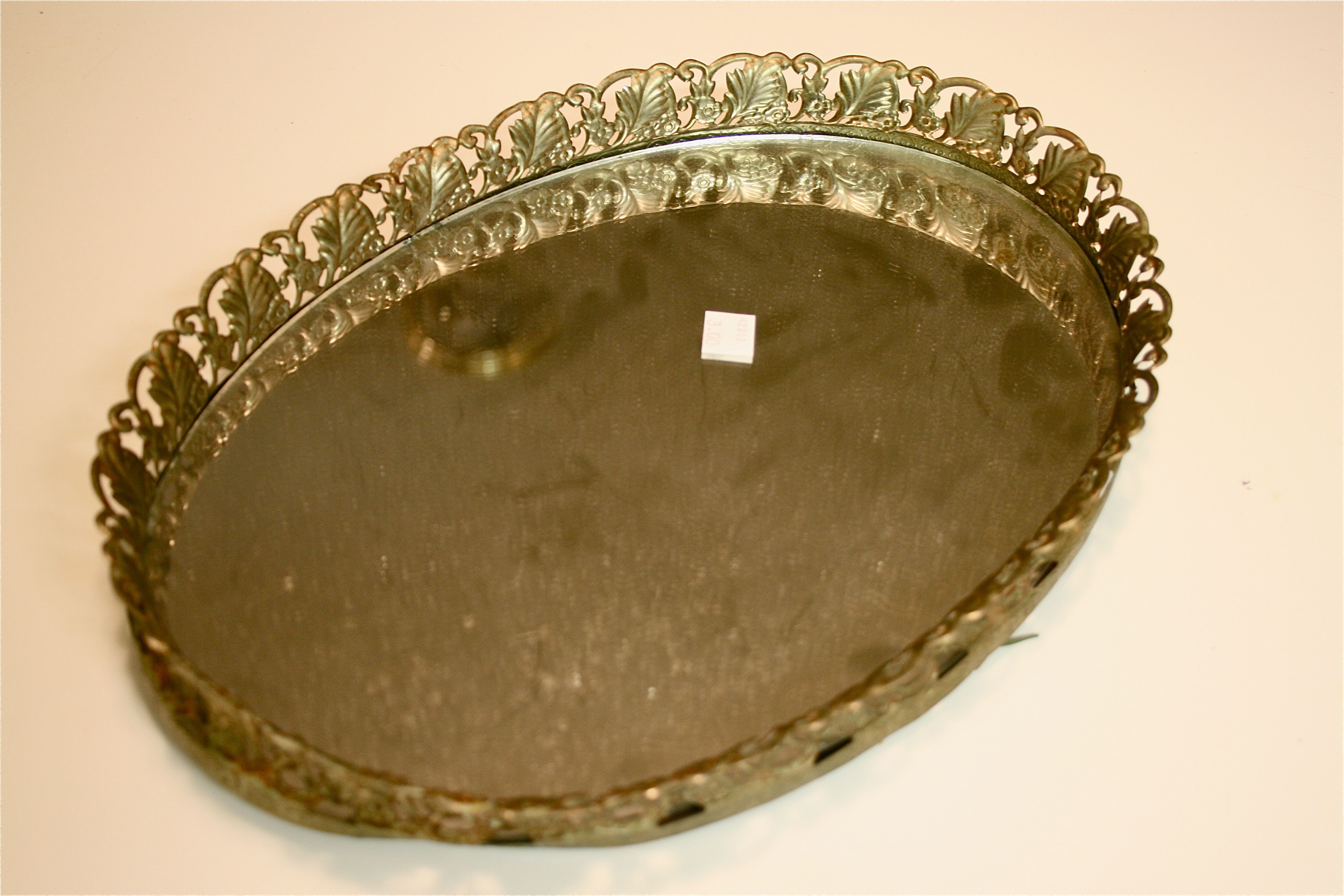 And can't beat the price 🙂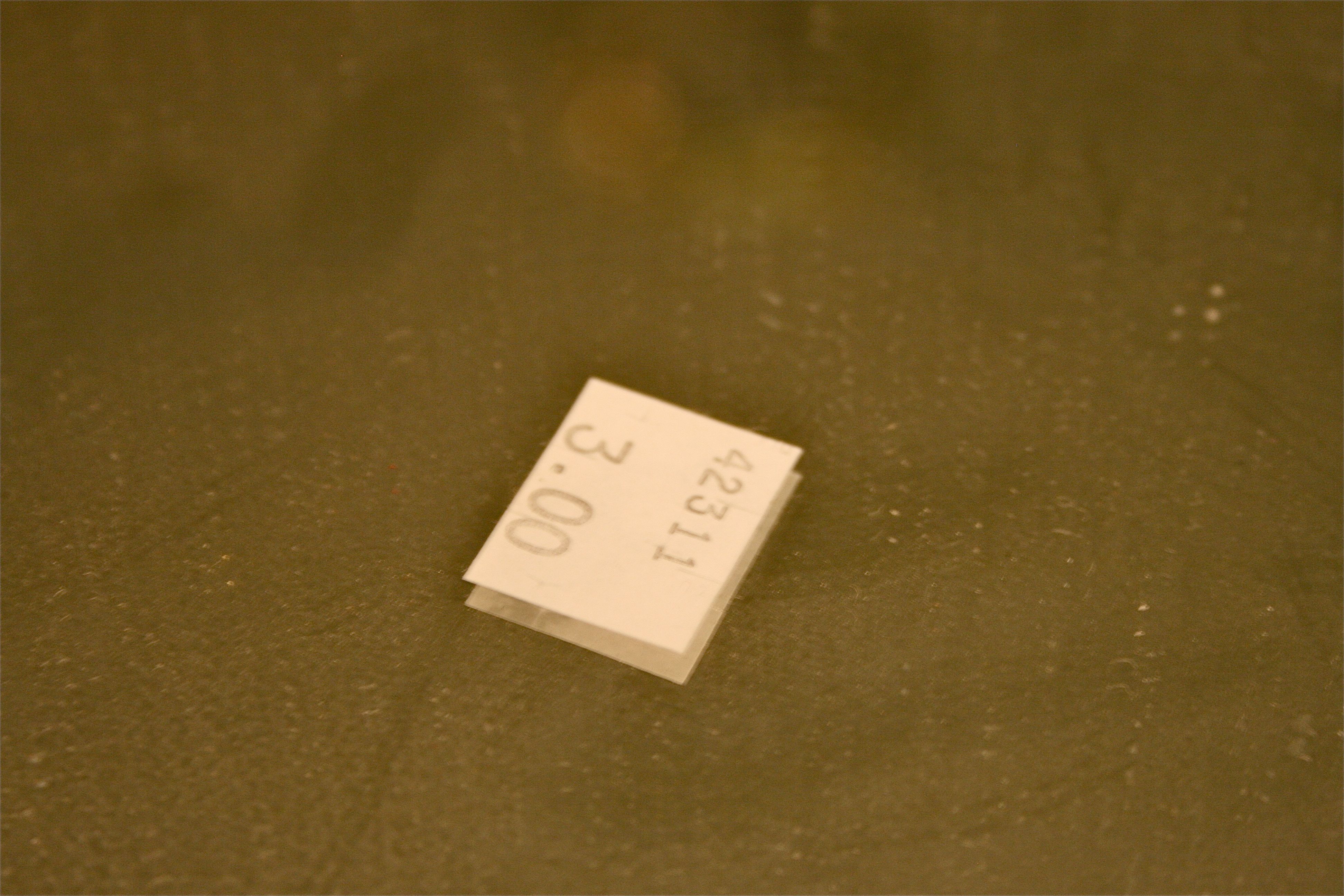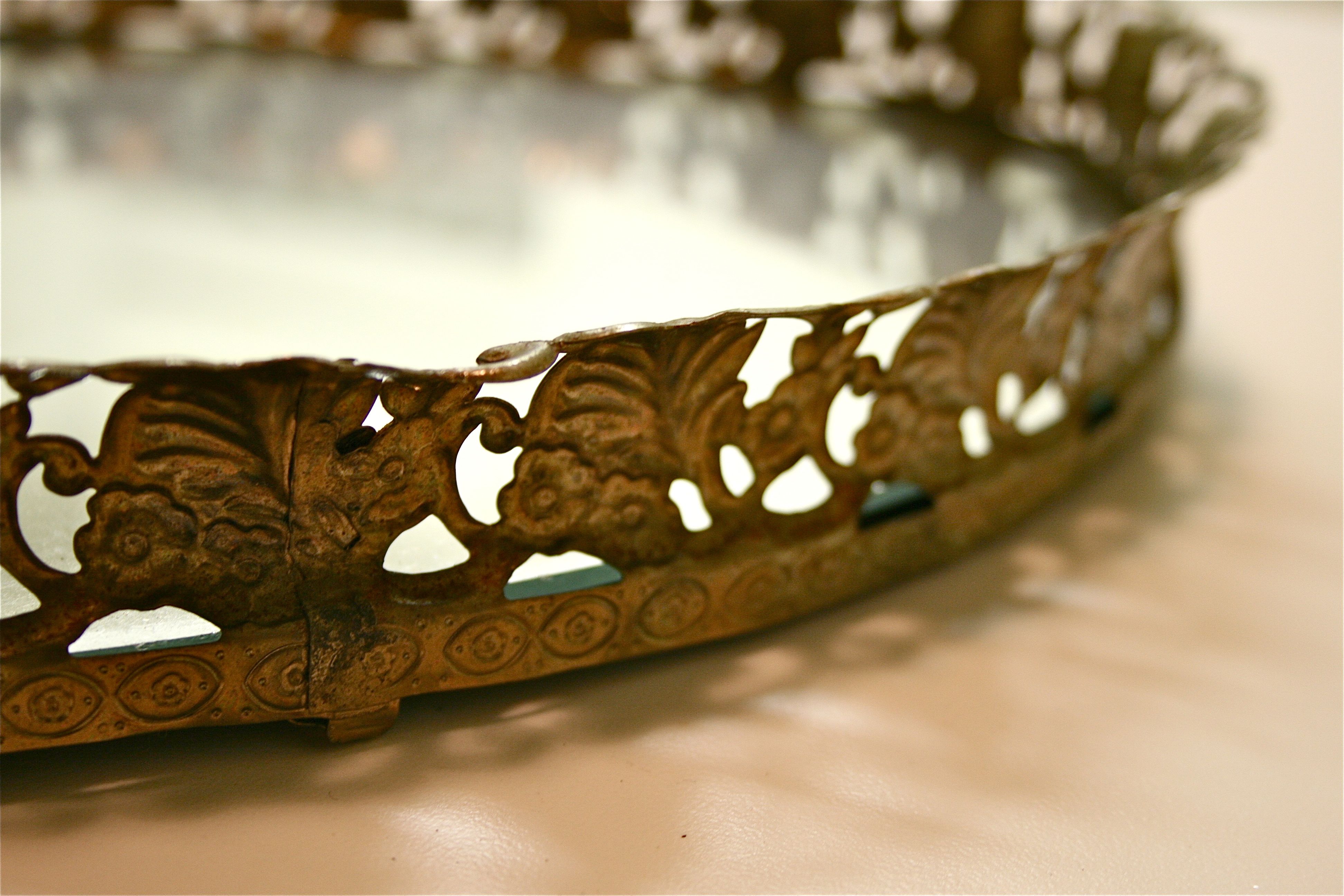 I'm thinking of using it for jewelry and perfume – Something super feminine. Like this: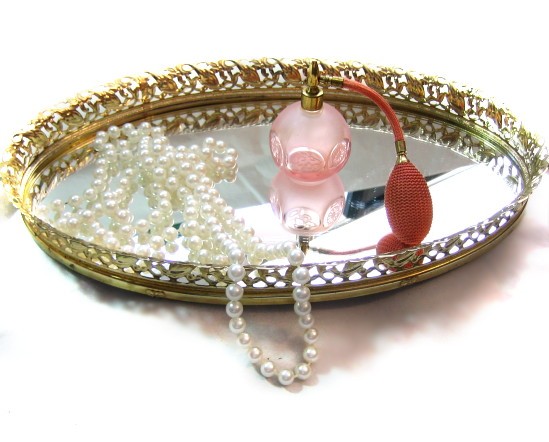 COULD even spray paint the metal as well!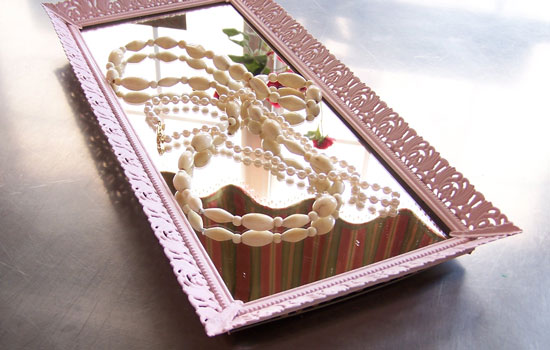 Not sure the EXACT direction I'm going to take with these new pieces, but definitely stay tuned for their big reveal soon!
(Photo credit for orange vase: here; white vases: here; teal vase: here; mirrored tray: here; painted metal mirrored-tray: here)