Okay, so I'll admit…I briefly contemplated dragging out the big reveal of the newly painted/decorated studio until tomorrow…But I just can't help myself! John and I worked SOOOOOOO hard this past weekend to get the project finito, so I think we should go ahead and show it off 🙂
As you know from yesterday's post, we went with a slightly insane paint color aptly called "Teal Zeal". SUCH a rich and intense color – Something I've never played with before. It's the middle color in the paint chip below: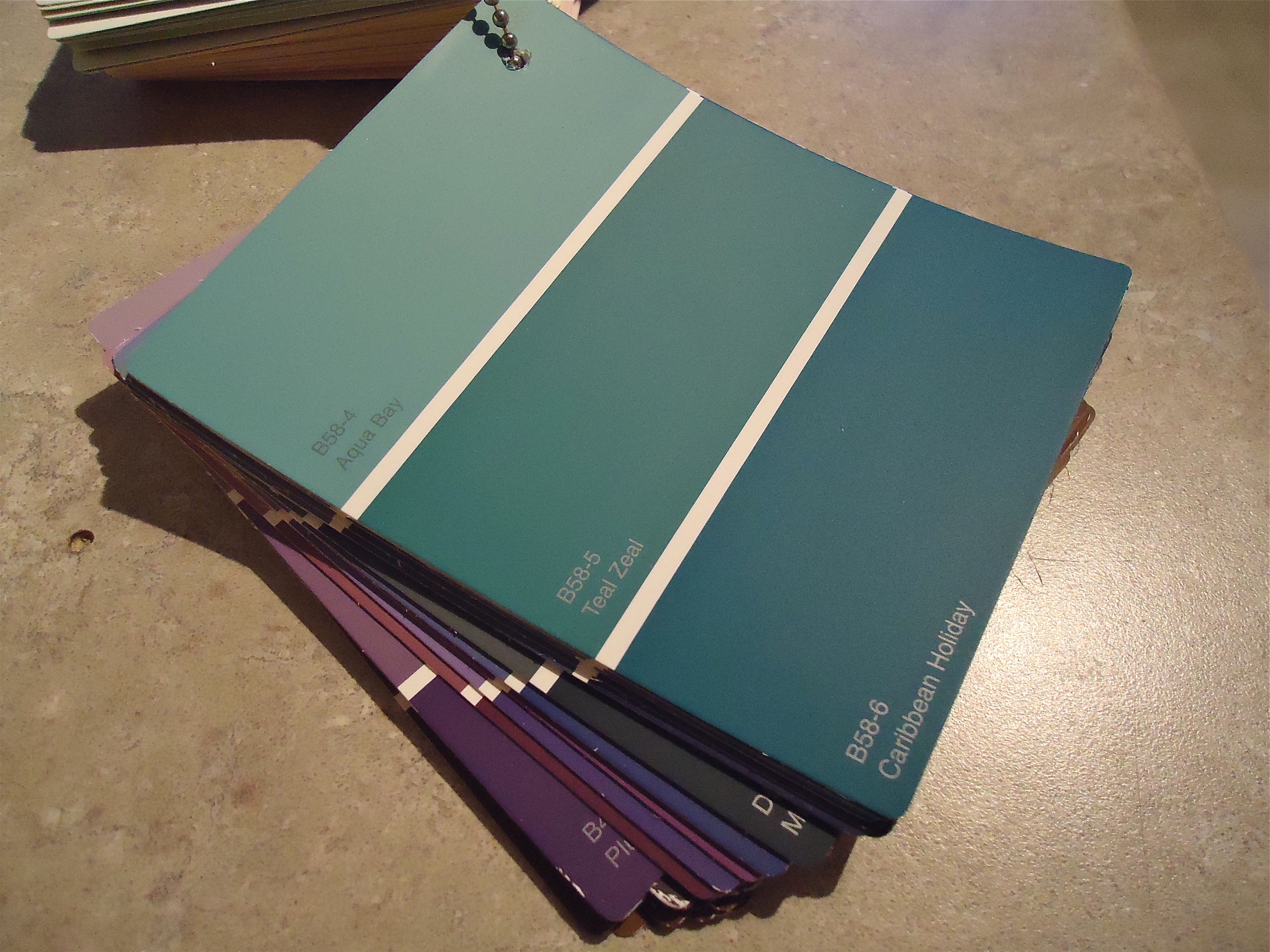 Here's the paint can ready and waiting to get messy!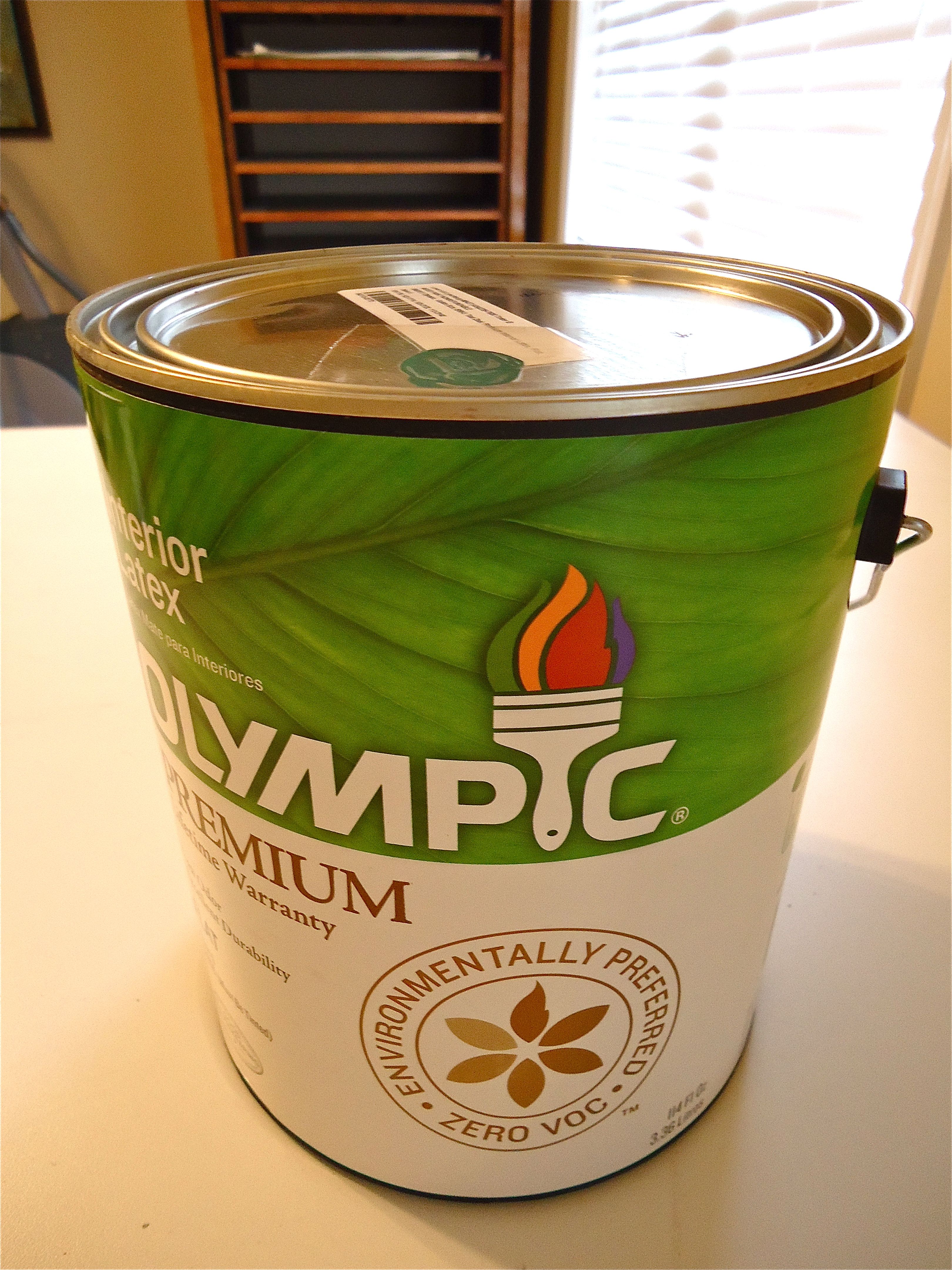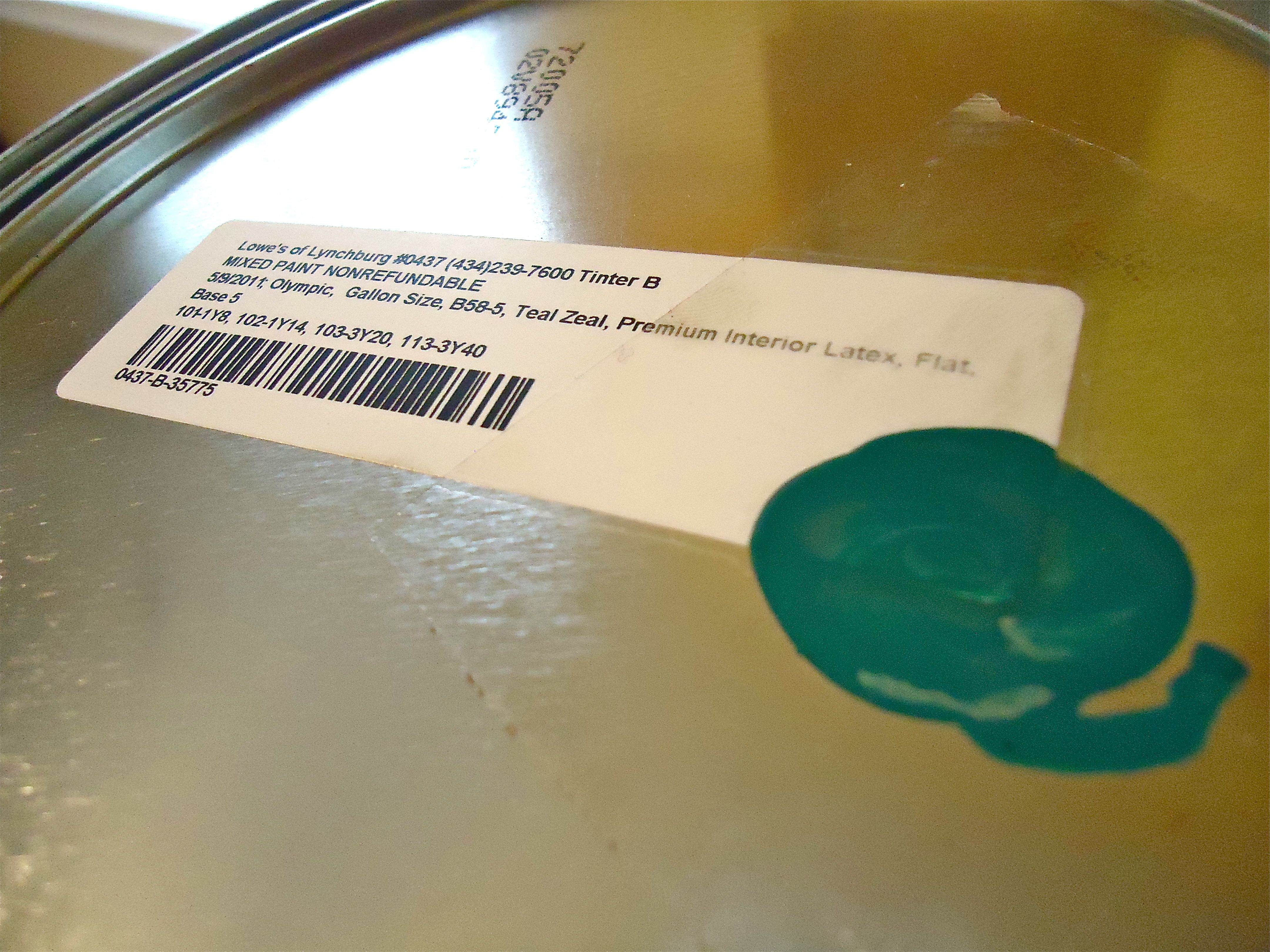 Unfortunately, we slammed into a road block before even getting started…We woke up Saturday morning not having the TINIEST bit of motivation to paint! It was one of those fluke-y times when we dreaded opening the can of paint rather than the excited go-get-em attitude we usually have…Who knows why, but we just WEREN'T in the mood…But it was the plan to get it done that weekend, and we are too obsessive compulsive when it comes to schedules to put it off.
So two coats of paint (and a heck of a lot of heavy tired sighing and achy muscles) later, we were finished…
To remind you of what the studio looked like before: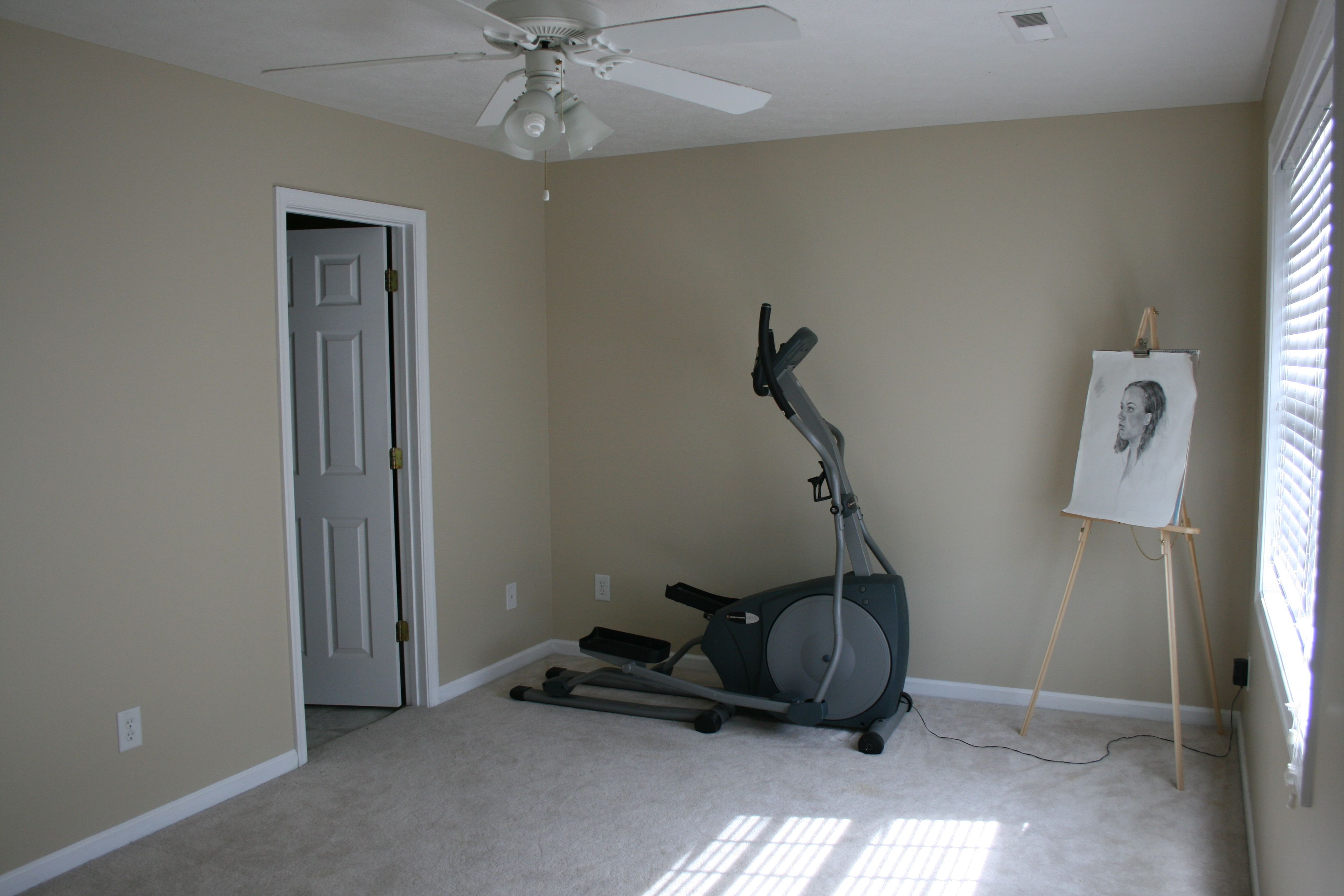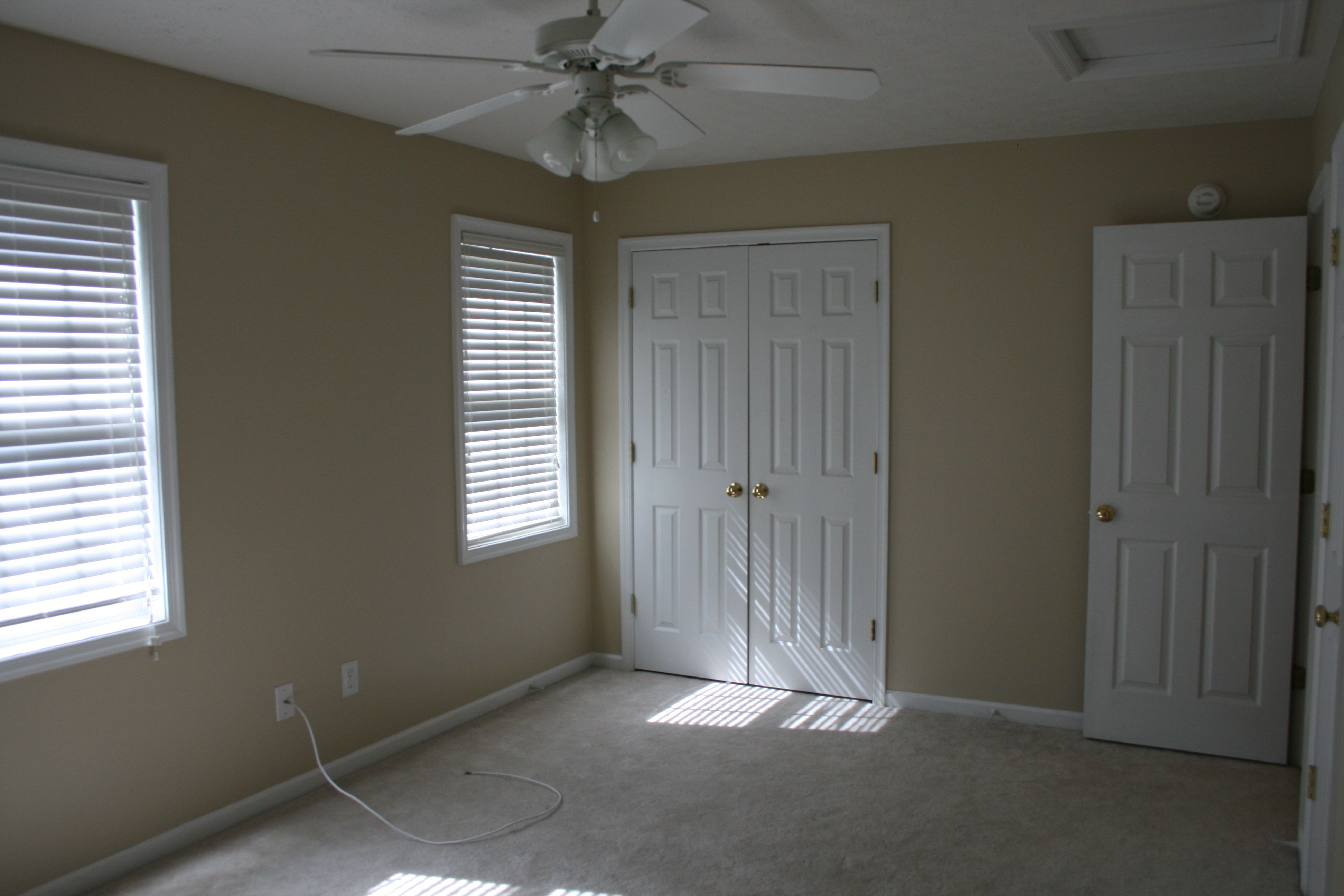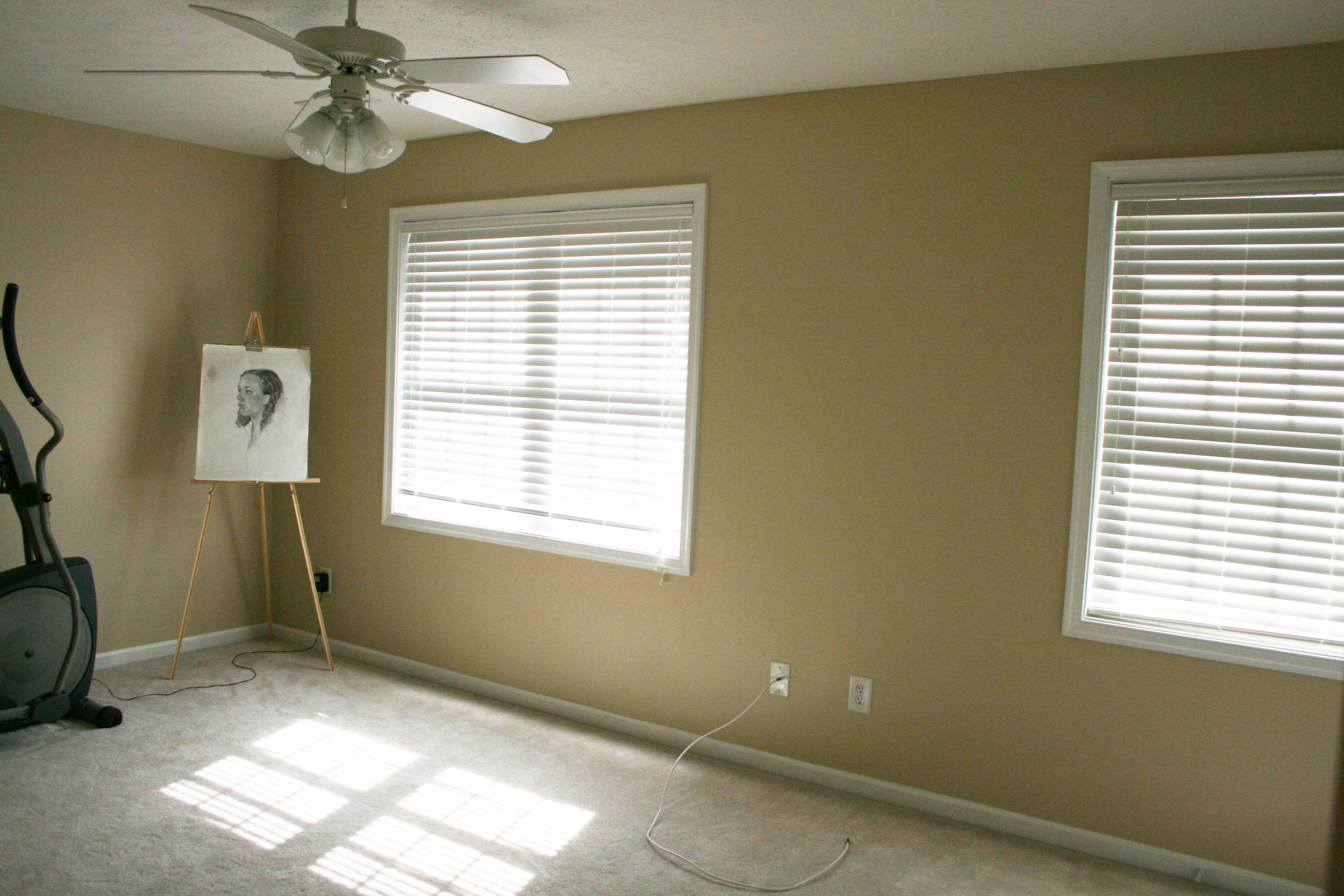 And now…Today!!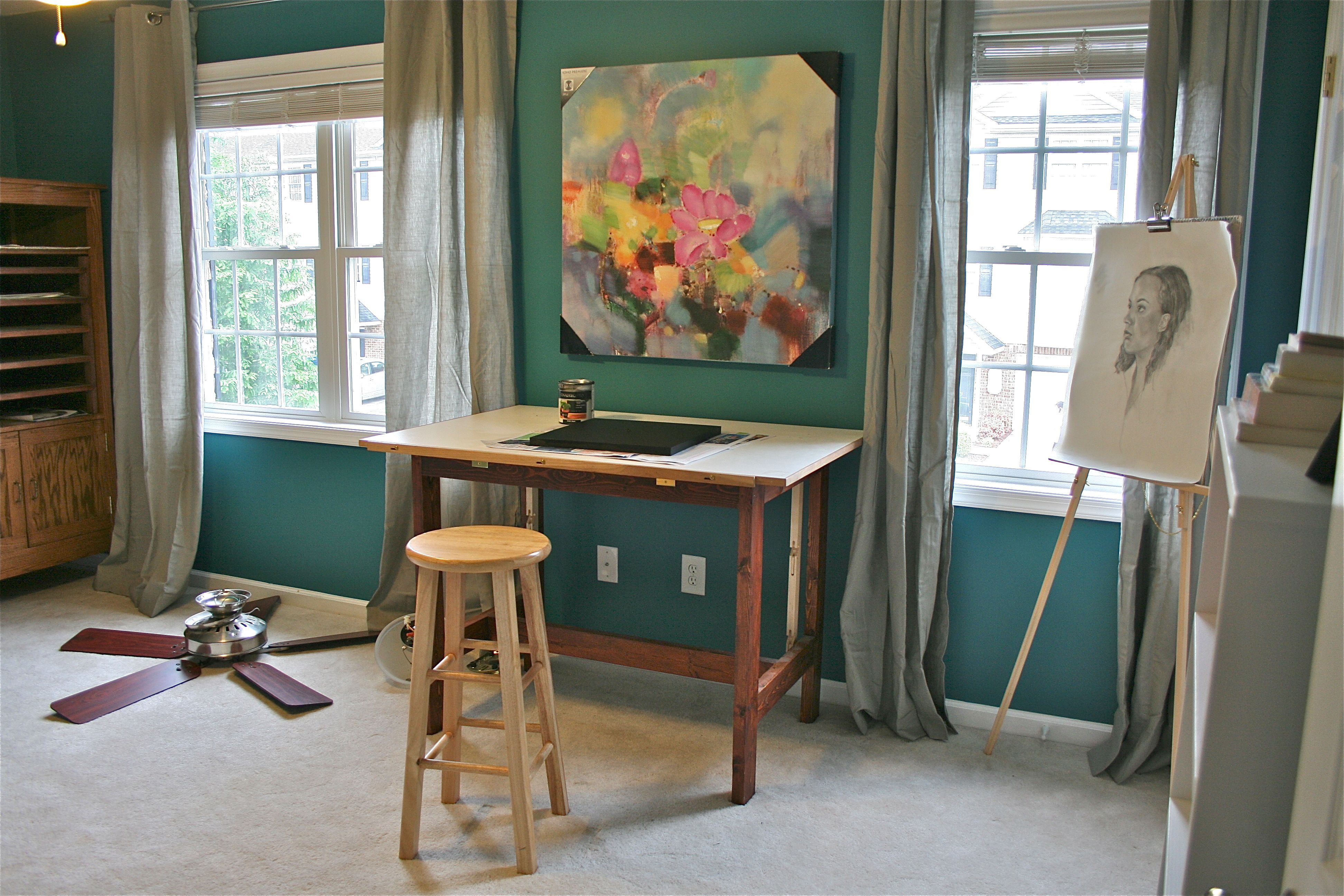 (Ignore the fan on the floor…STILL haven't put that up yet)
But, yes, the "Teal Zeal" walls DEFINITELY add some richness and vibrancy to the room. It feels more feminine (which is fine since John's essentially given this room to me with free reign over its decor) and luxurious.
We put up new grey curtains, going with the 95″ panels rather than the 85″ so that we could do the HGTV trick: hang curtains higher than the windows to create the feeling of a tall ceiling. I think it actually worked!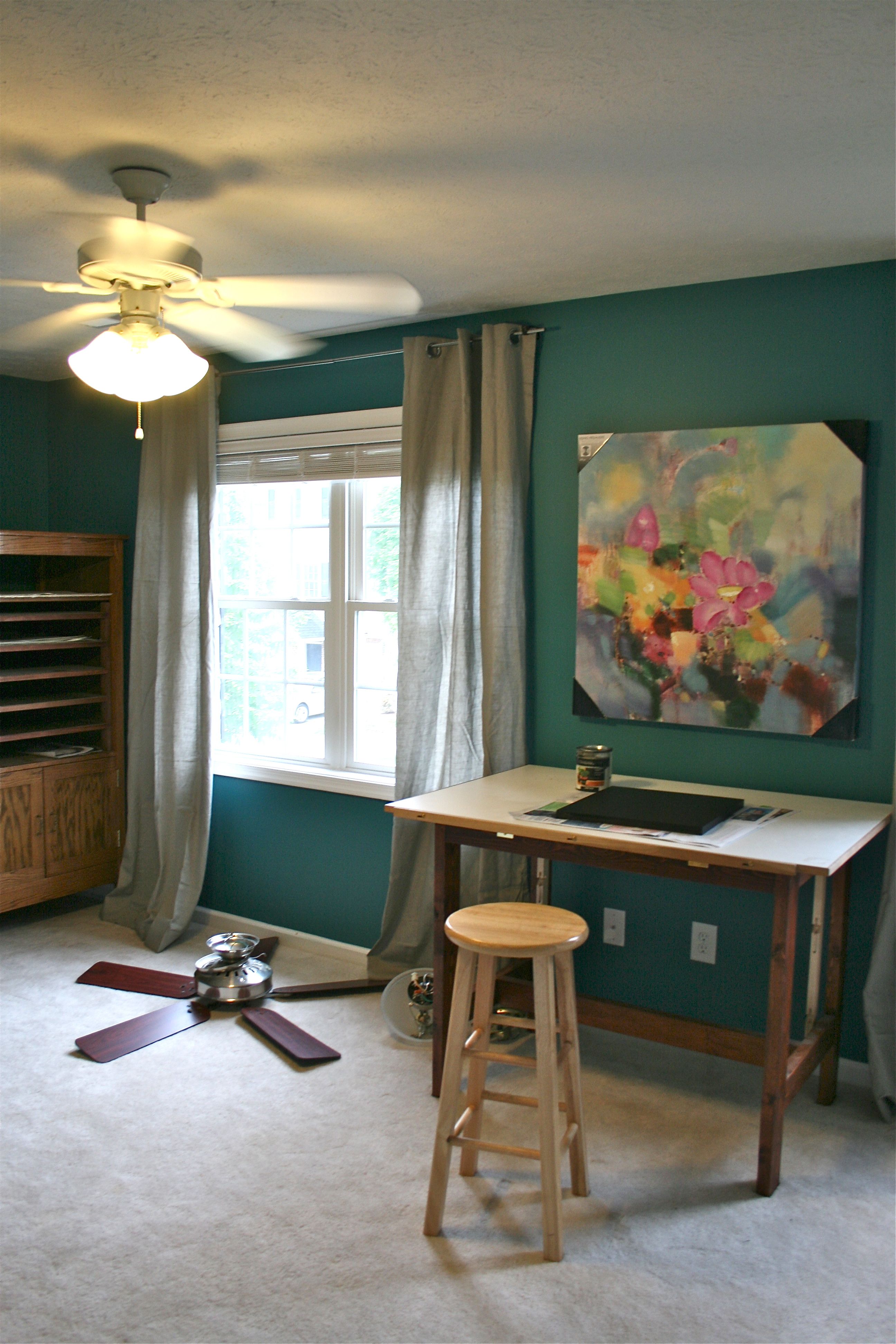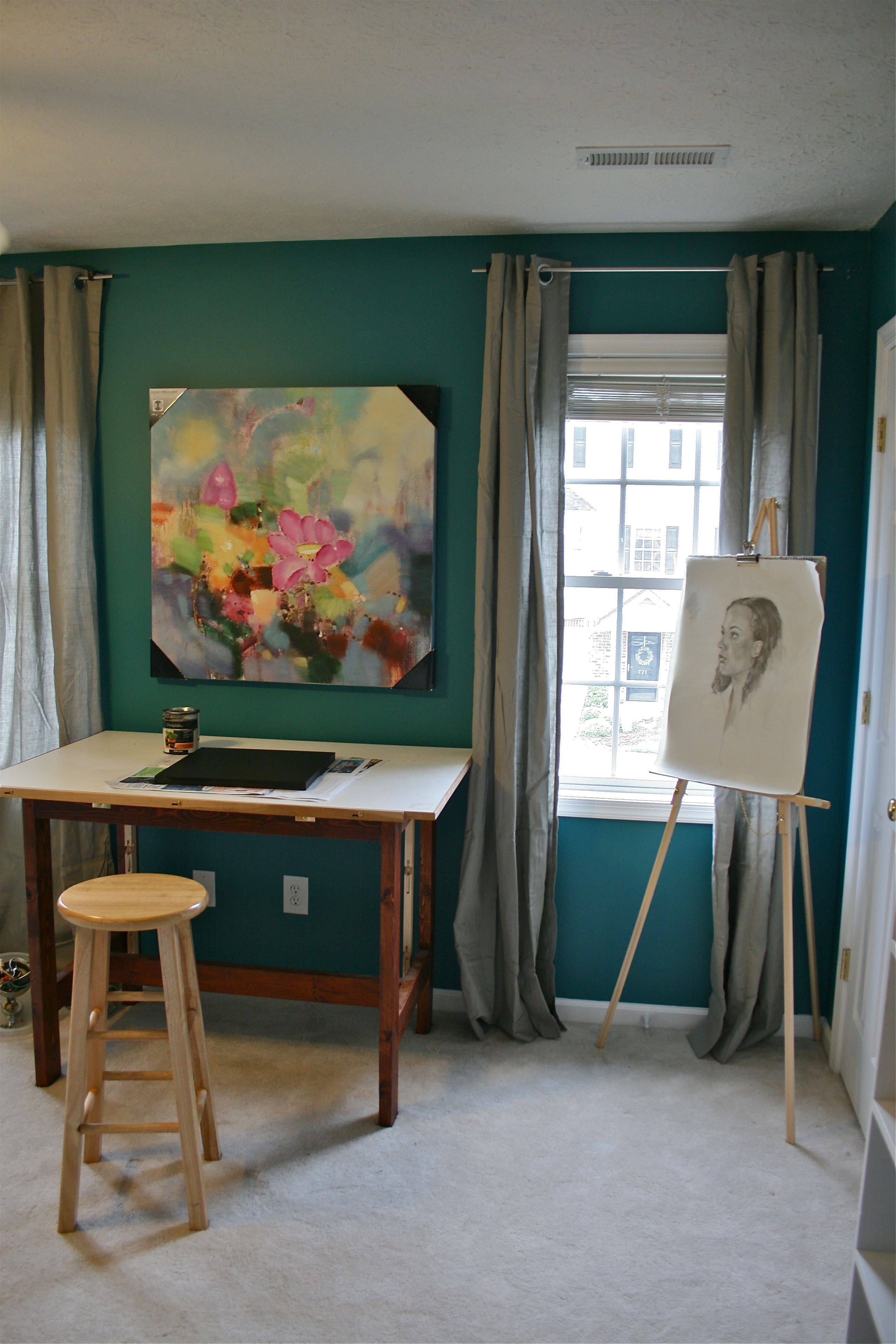 I think I'm going to hang some fabric valances above the window to mask the fact that we hung the curtains about a foot beyond the actual height. When it's all said and done and you can't tell that my windows are actually normal height, I trust that you guys can keep the secret 😉
As you can see, we also picked up a painting for $40 at Ross…I think the color palette goes well with the teal walls and I love the scale of it between the windows. However after about an hour or so of staring at it (not consecutively), I realized that I just can't live with the cheesy pink flower in the middle or the little pink upside down heart towards the upper left corner – Thus the reason the cardboard packaging is still on the corners.
Luckily, I had a light bulb moment as I was falling asleep Monday night (bed time is usually when I make my biggest revelations). You can't pick up a frame or canvas that big for $40 at any art supply store without a coupon, so I think it's worth holding on to. I mulled over the idea of painting over the whole thing or even just covering the pink flower and heart.
But then it occurred to me that I could just find some fun fabric, wrap it around the frame, staple it around the back (with my fancy new staple gun) and call it done! It would also save the painting in its original state should I ever decide that I like it – All I'd have to do is remove the fabric and the painting is still usable!
Here's a QUICK peek at the fabric I picked up last night at Jo-Ann Fabrics 🙂 I am absolutely GIDDY over it because this is finally the inspiration I have been needing for this room to really take shape.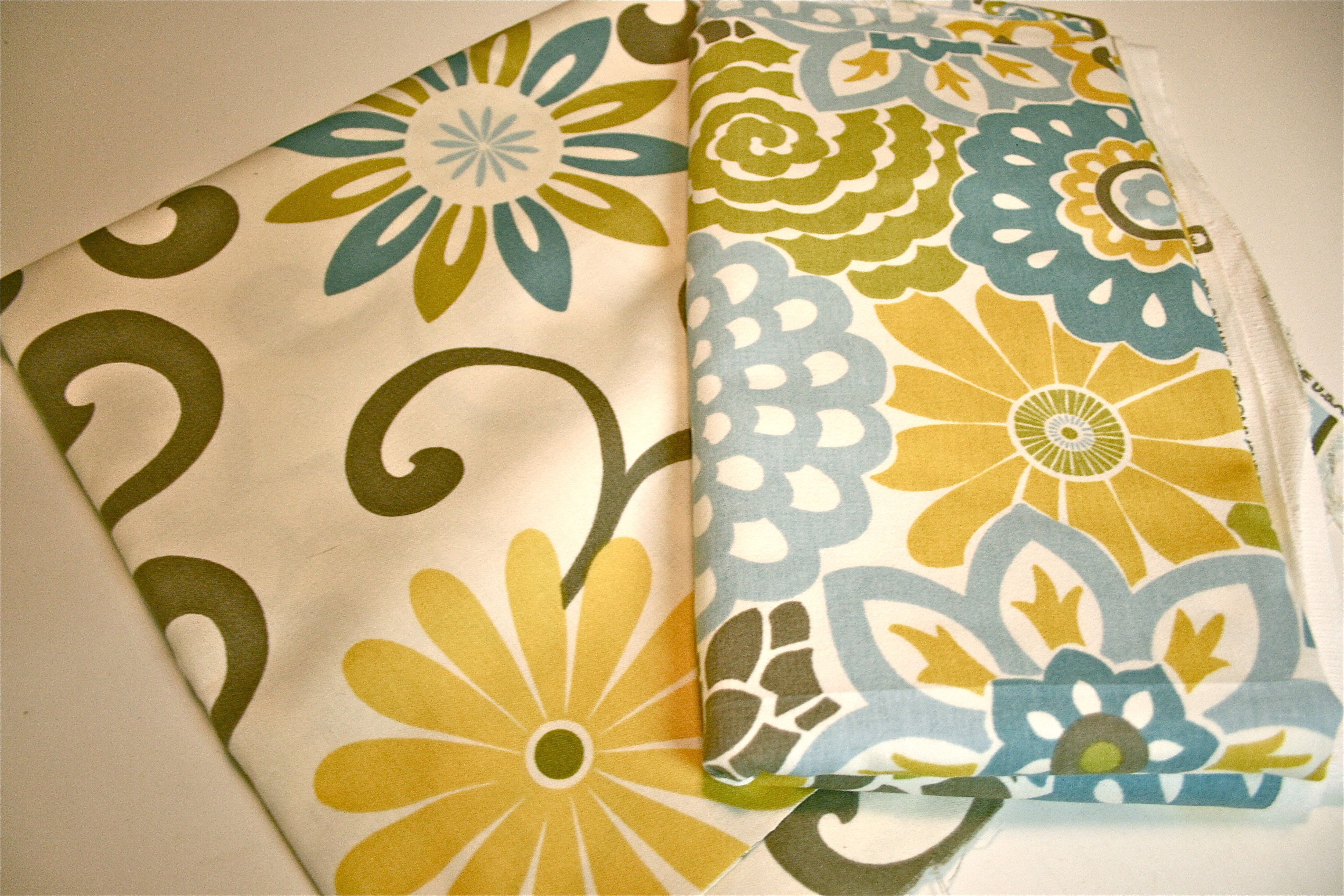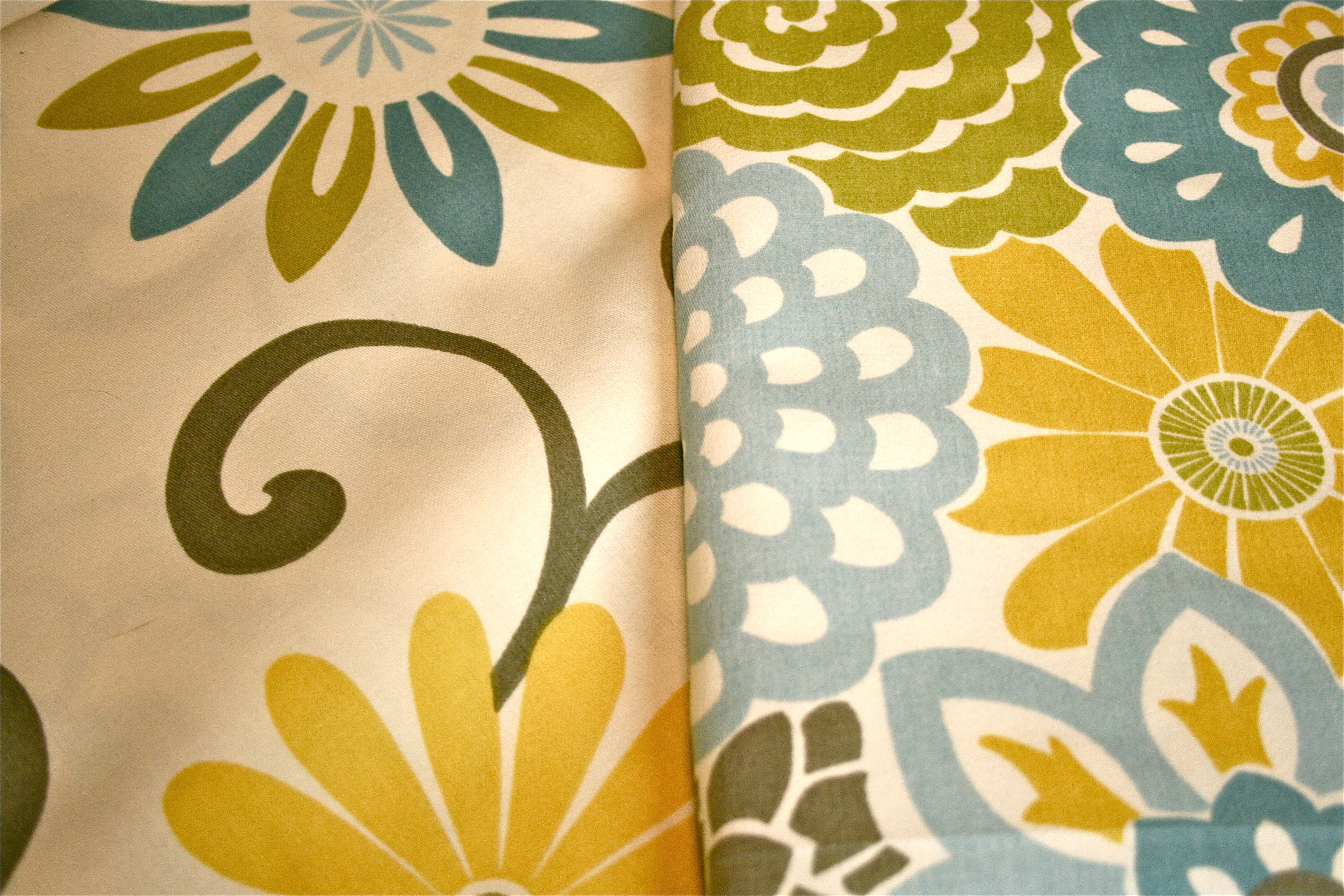 Ohhhh how I love that fabric…Stay tuned for that update hopefully on Friday!
But anyway, we John also hung some shelves over the space where my computer desk will go: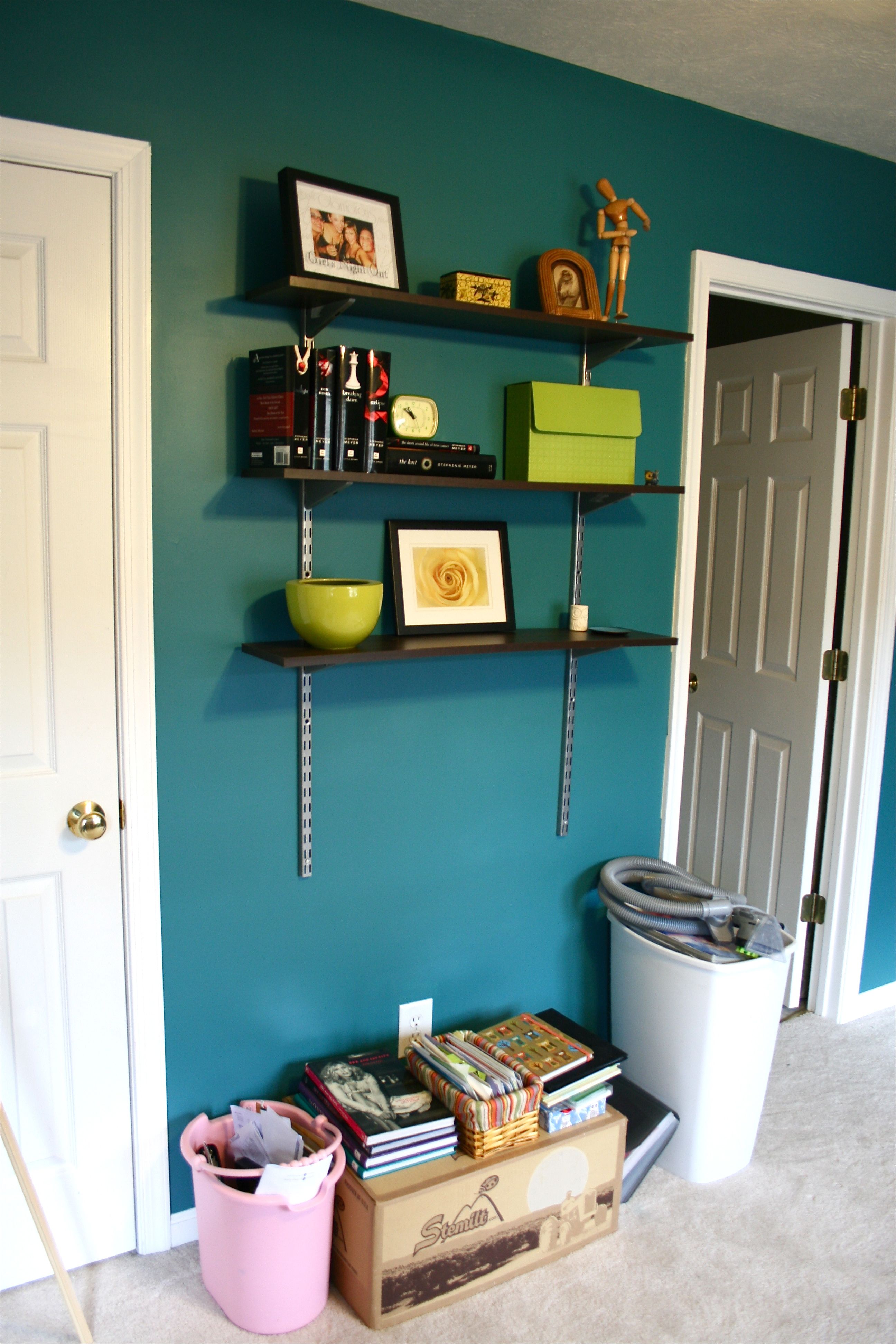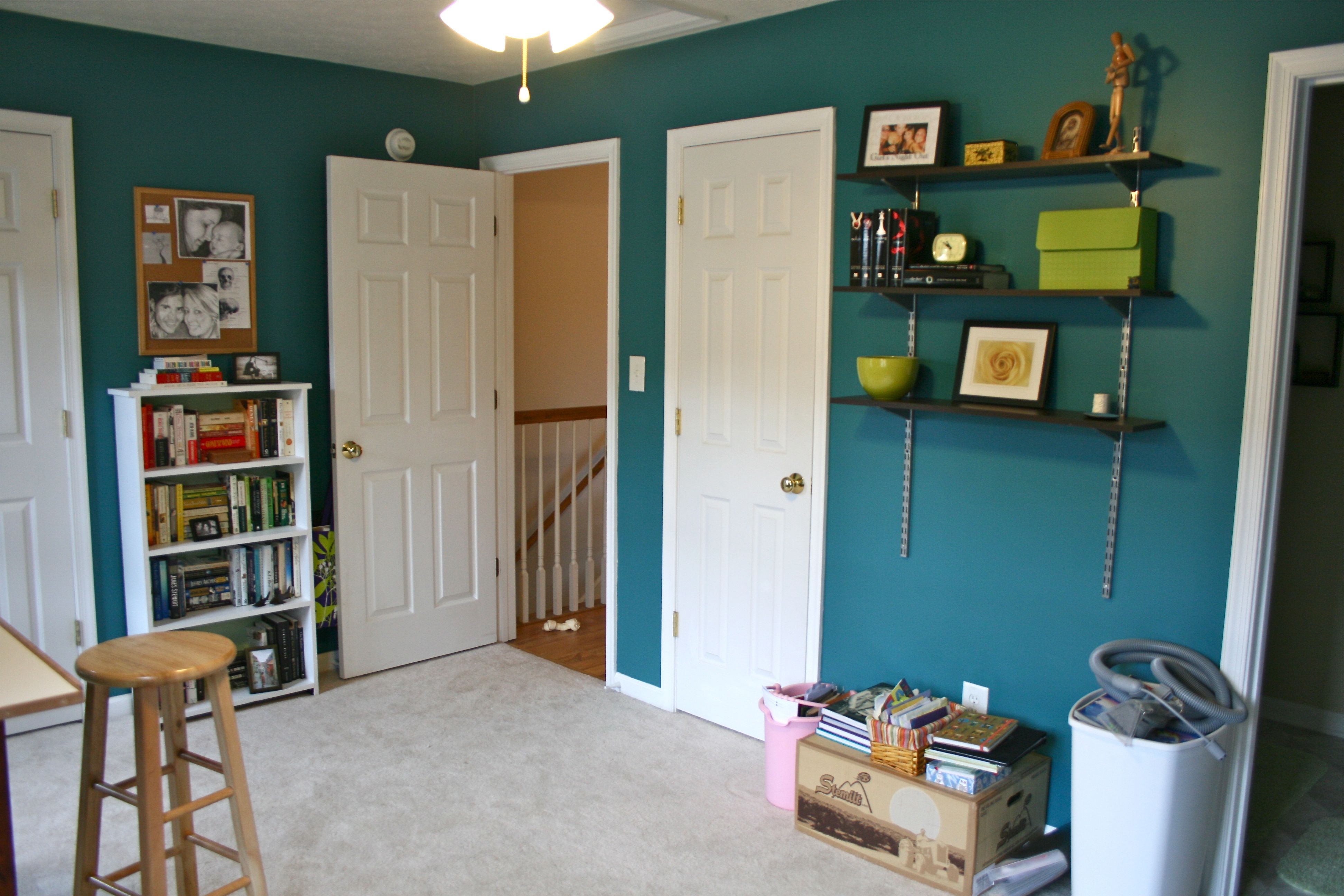 (More on the cute white bookshelf to the left of the photo above tomorrow!)
The shelf has a whole lot of random accessories on it now, but hopefully it will become really handy for my files and other office-related paraphernalia!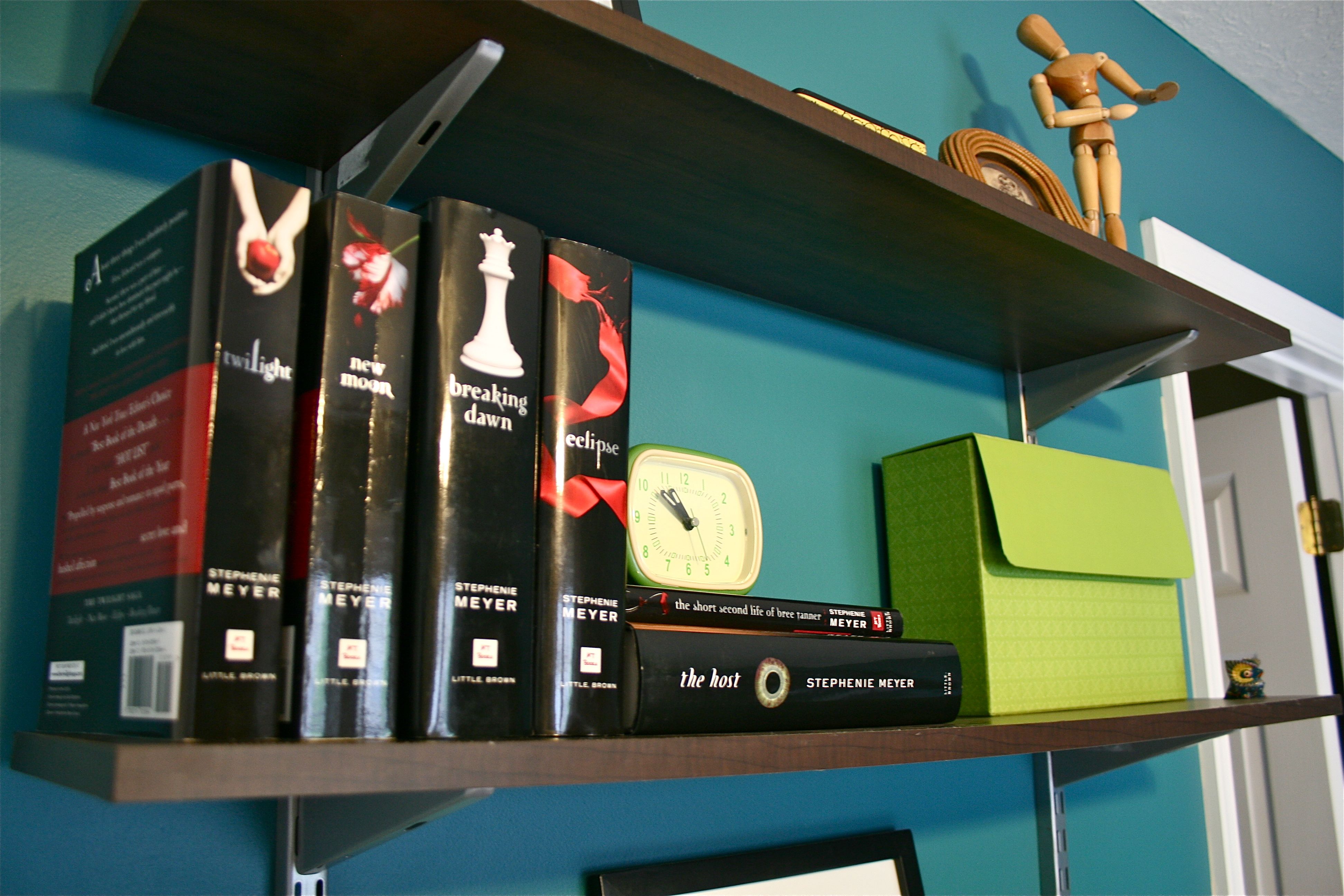 Yes…I'm a "Twilight" fan…Don't hate!
All-in-all, we are pleased with our studio overhaul and can't wait to see how everything turns out once I'm all moved in and the fabric accessories brighten up and soften the room.
Here's a little sneak peek at the process and one more final "After" shot:
Day One/Coat One: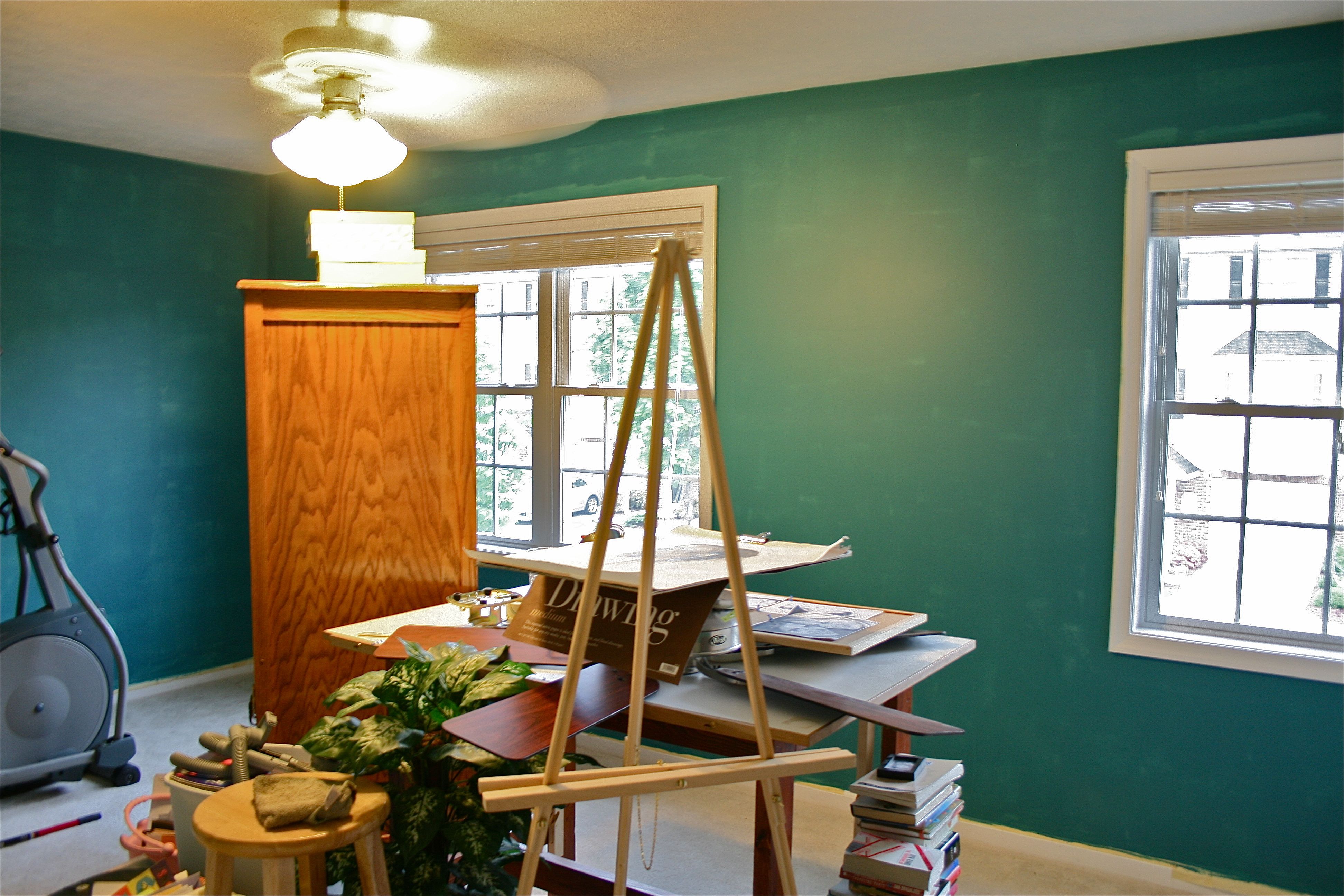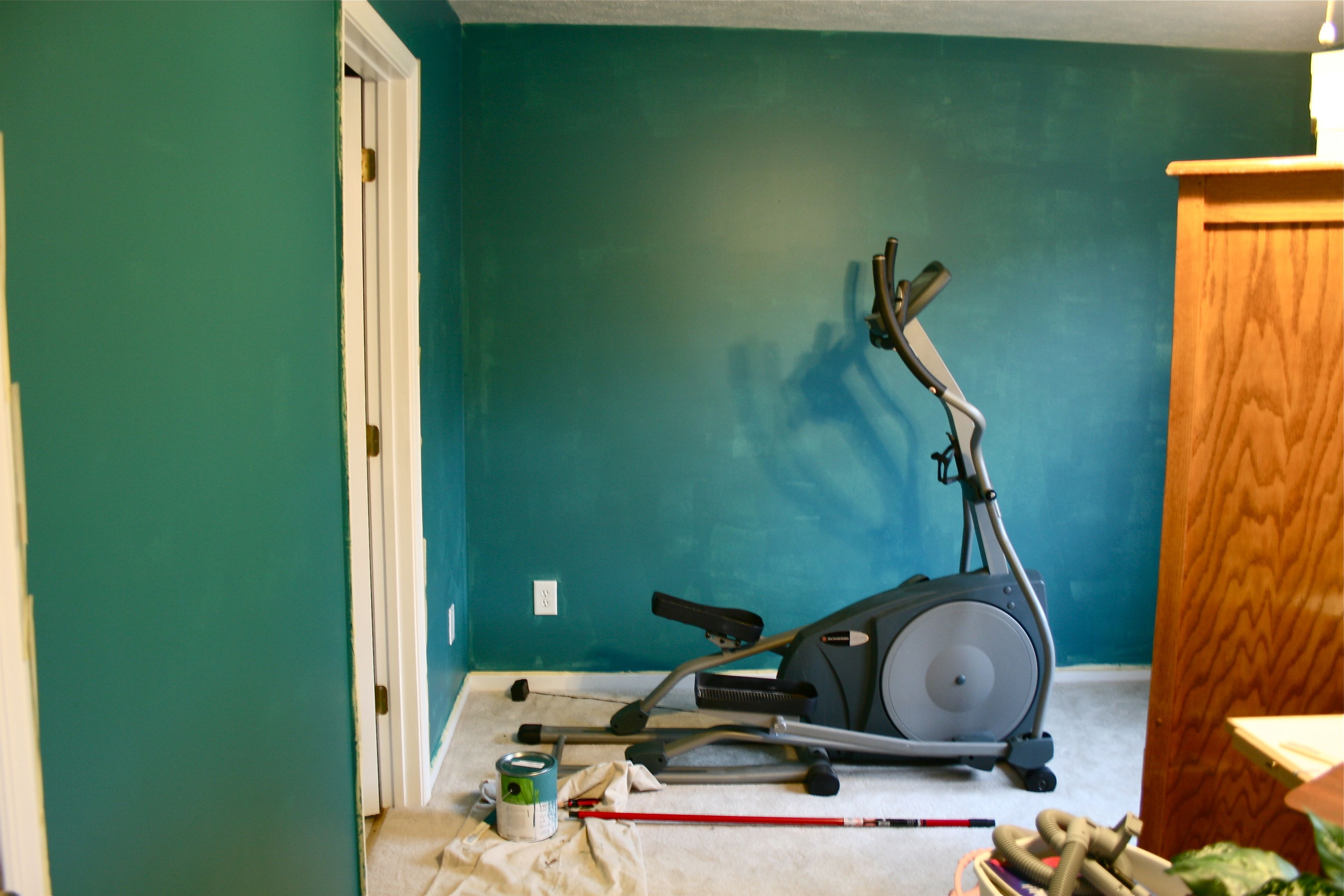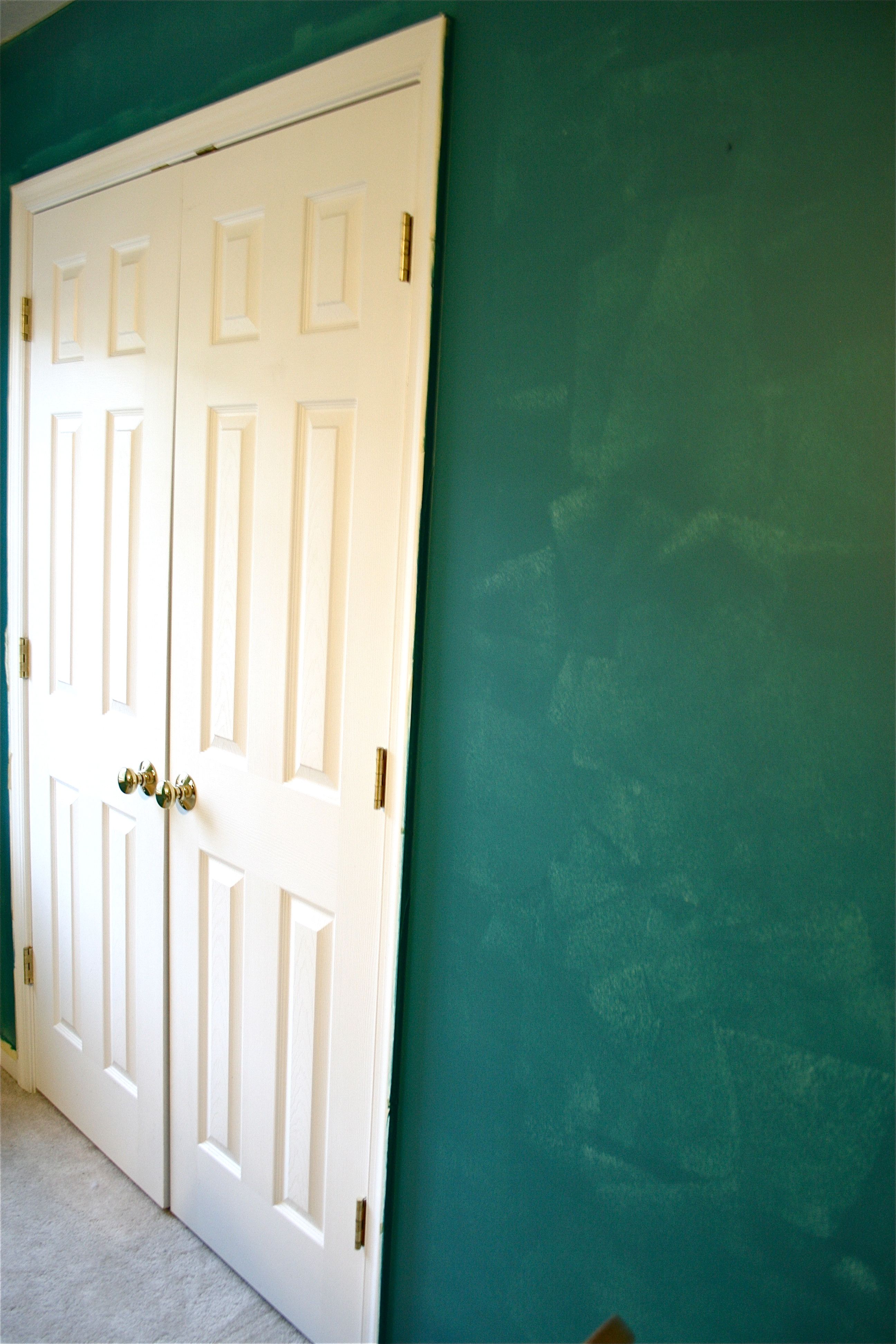 Day Two/Coat Two: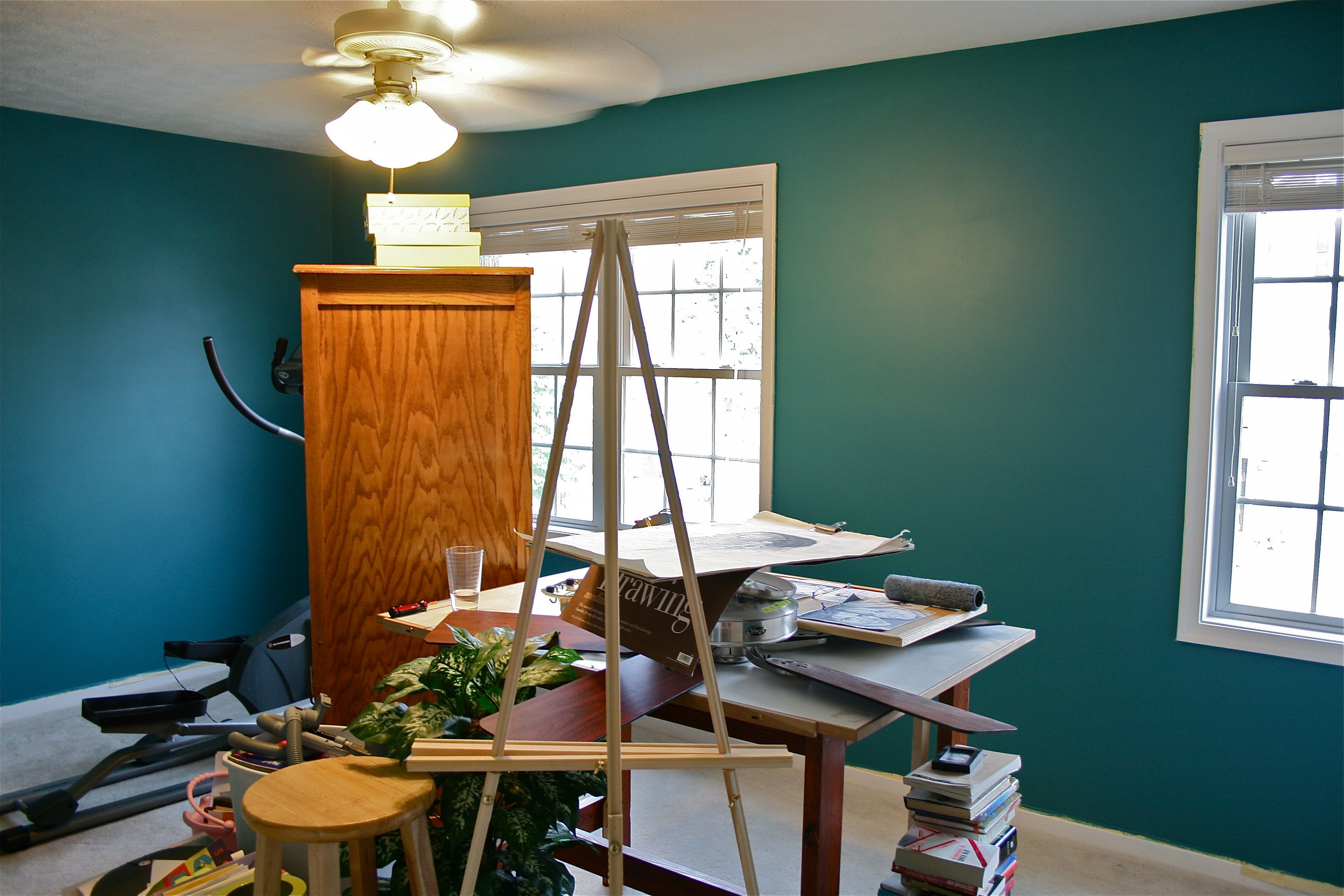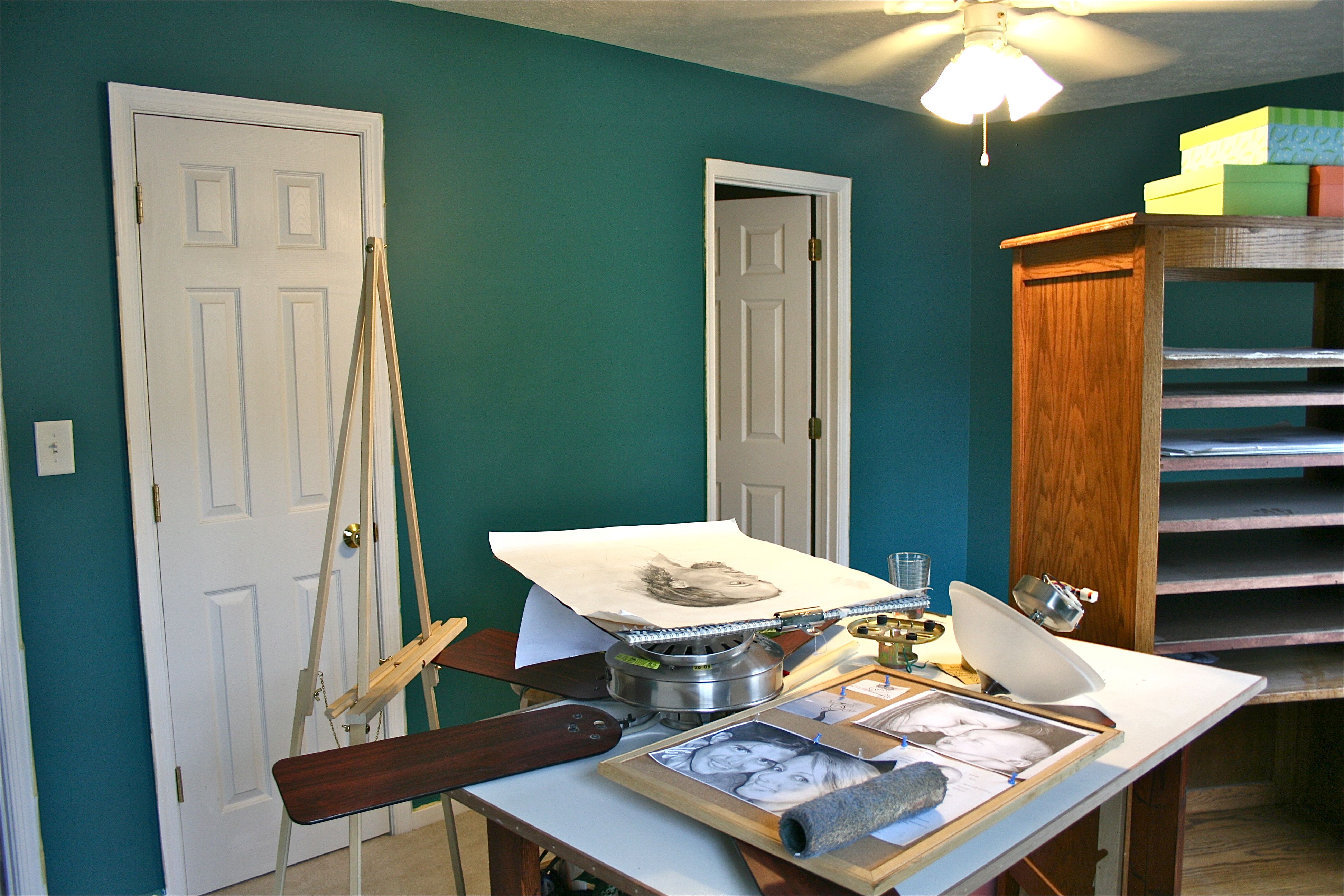 And one last all-put-together "After" photo: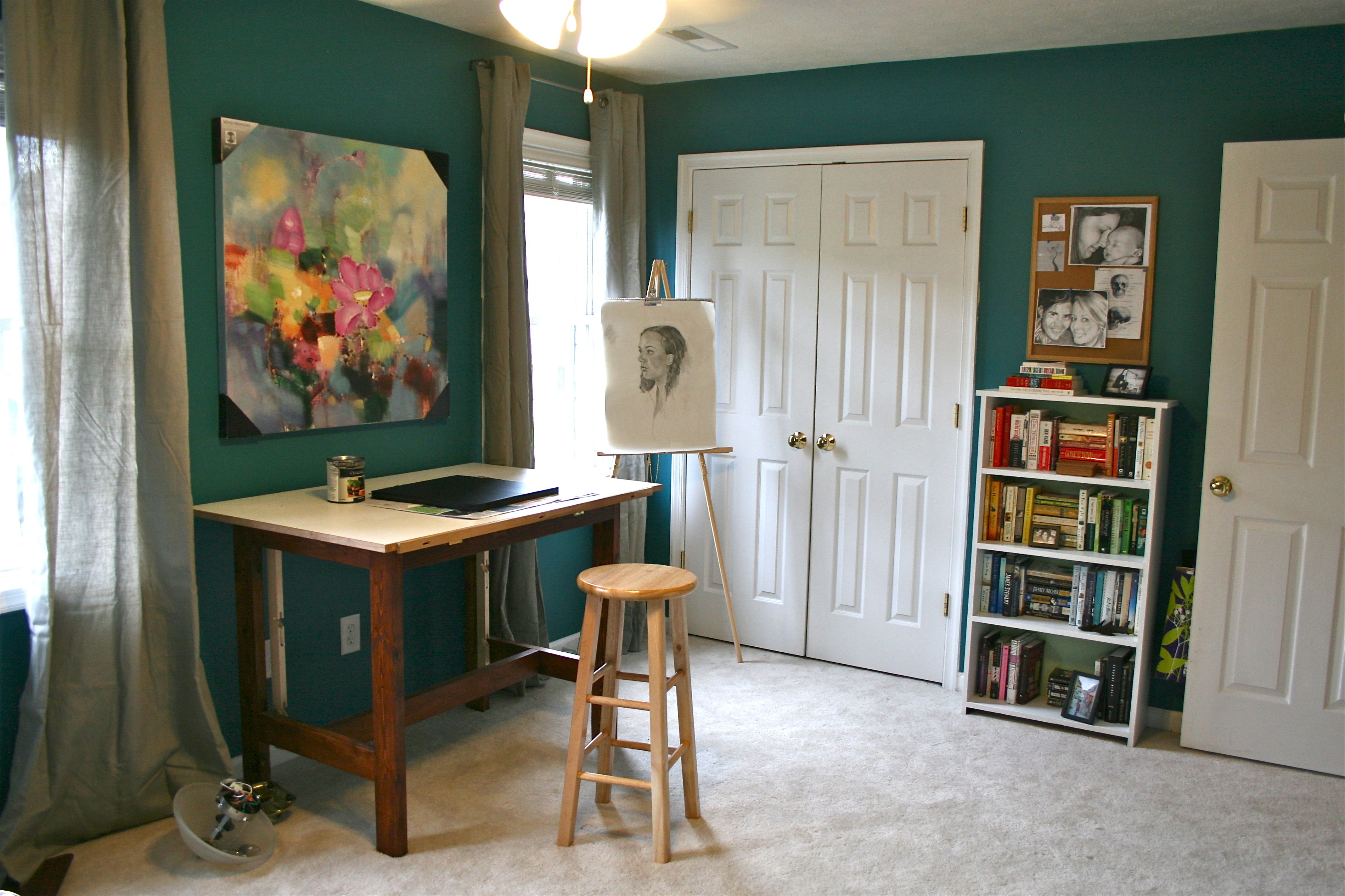 Stay tuned tomorrow for a full run down on the bookshelf makeover, final product shown above!
P.S. T-minus three days until "Couch Day"!!! Yes, I am going to count down every day this week…Can you tell we're super excited!!!! Still looking for some moving help too if any locals are willing!