After past "Thrift Store SCORES!" like these…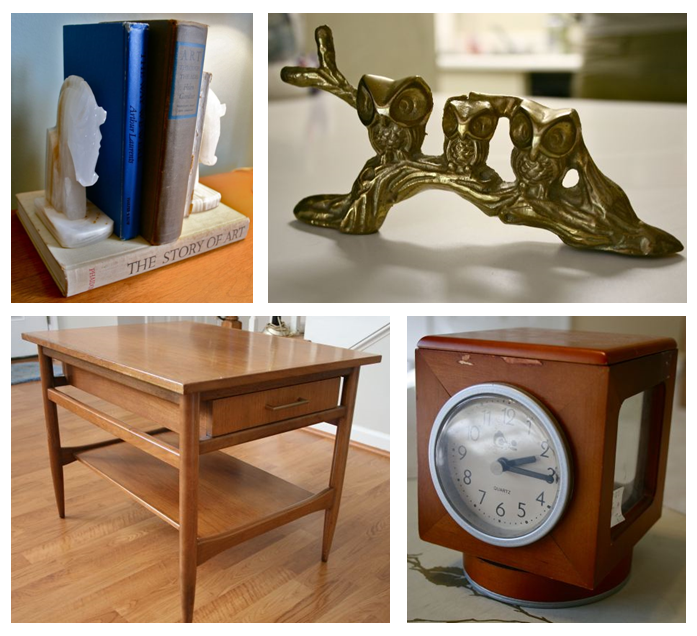 I wouldn't be surprised if today's "SCORE!" disappoints fractionally…We are used to posting about our decorative second-hand treasures – The pieces that make a statement in our home just by looking at them.
Today's post is all about practicality though – There's nothing "pretty" about this recently acquired piece, but it has already proved to be an imperative tool at our house: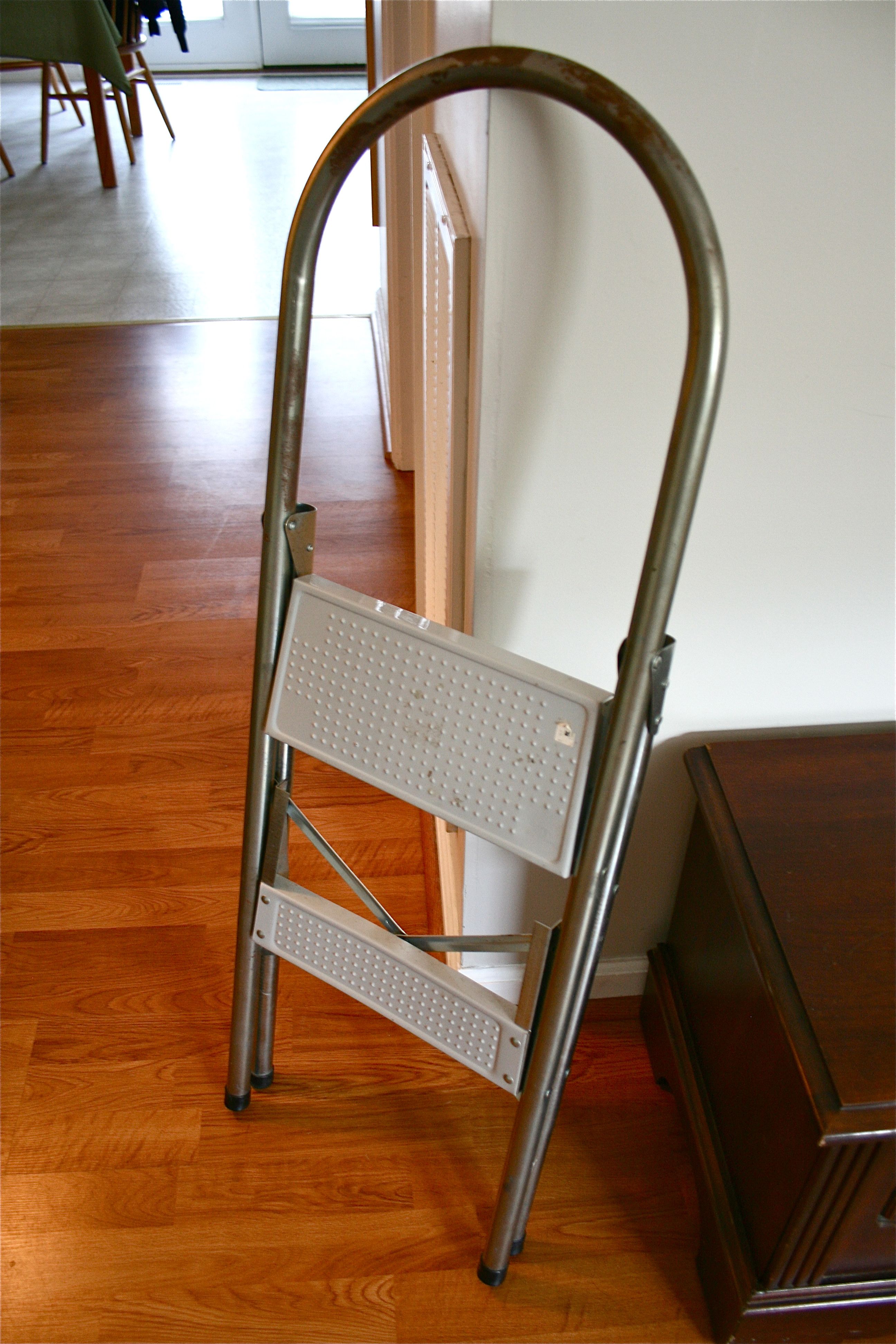 That's right! We're going to gush for a moment about our brand new (to us) step-ladder! It's a little rusty and a LOT dusty, but it gets the job done and allows us to work on ceiling fans and lighting without dragging the kitchen chairs and/or table into a room to stand on (no, I'm not kidding about that – Otherwise, this project would have never happened).
Thankfully though, we don't have to resort to such ridiculous (and unsafe) means of reaching high wires anymore. This step-ladder is something that we've been needing for a while (we even mentioned needing it in the post linked to above), so it was meant to be when we stumbled upon it in the basement of Estate Specialist a couple of weekends ago.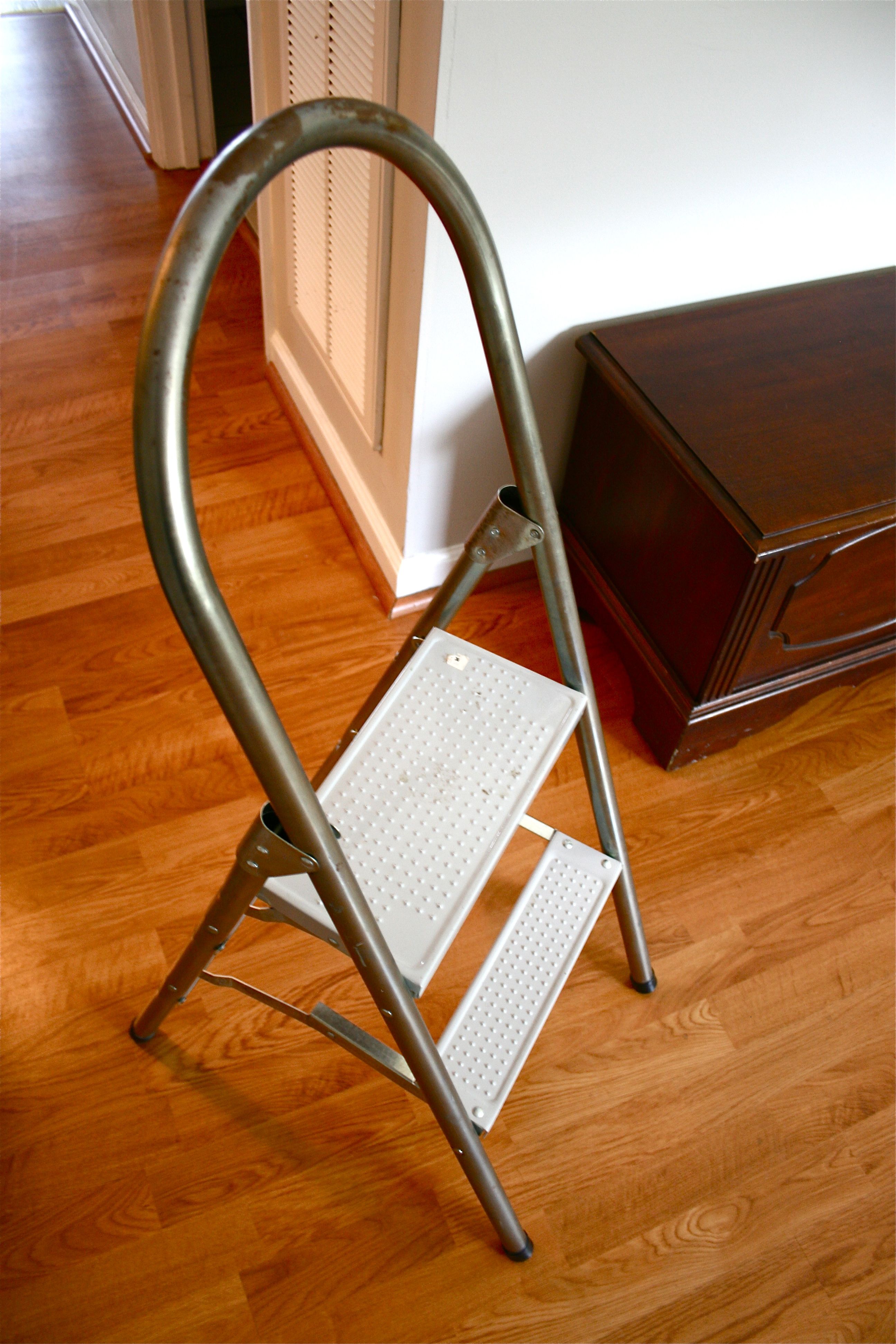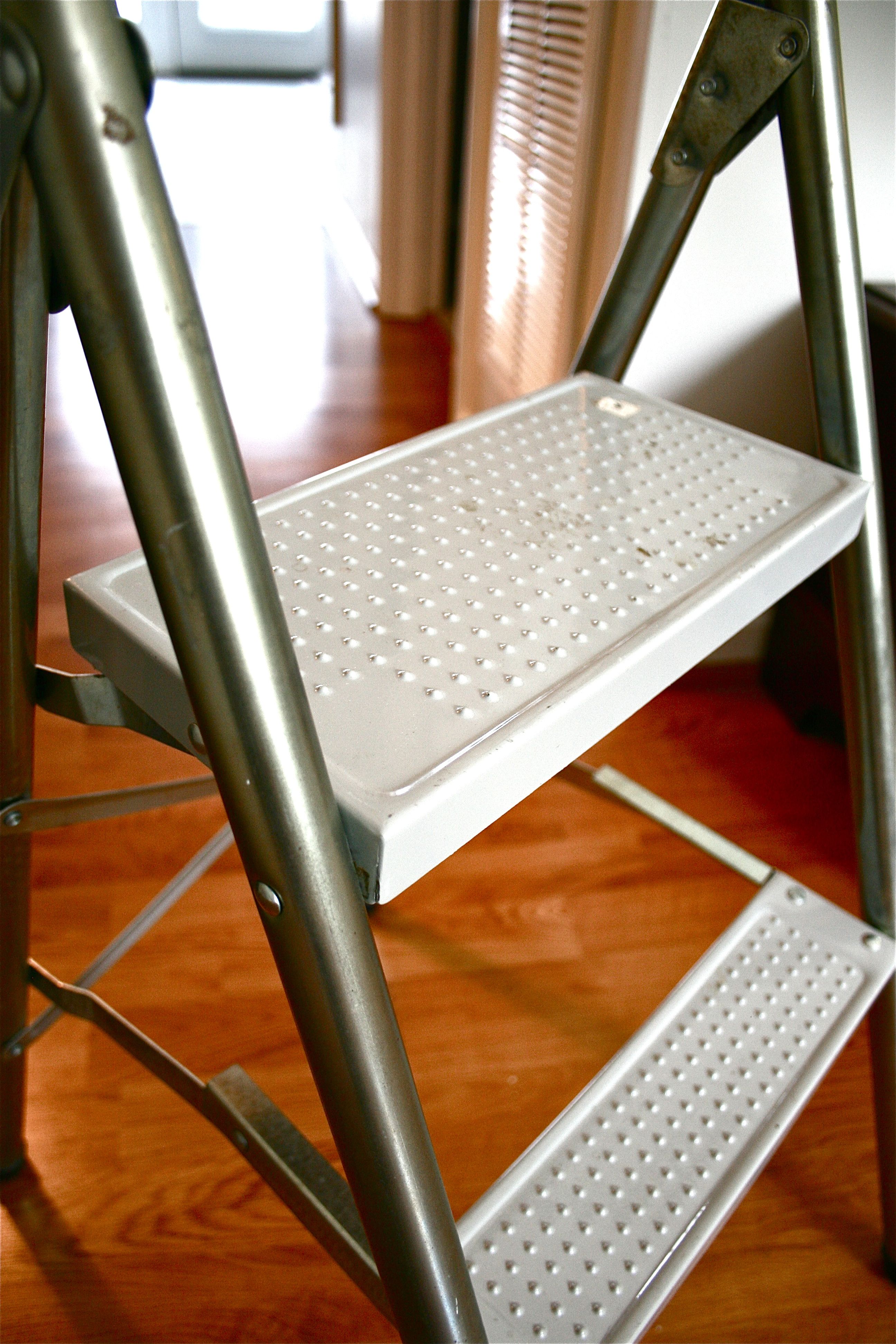 And for $8, we couldn't refuse! A brand new one from Lowe's probably wouldn't have cost too much more, but we like that we were able to save at least a handful of precious green bills by going used…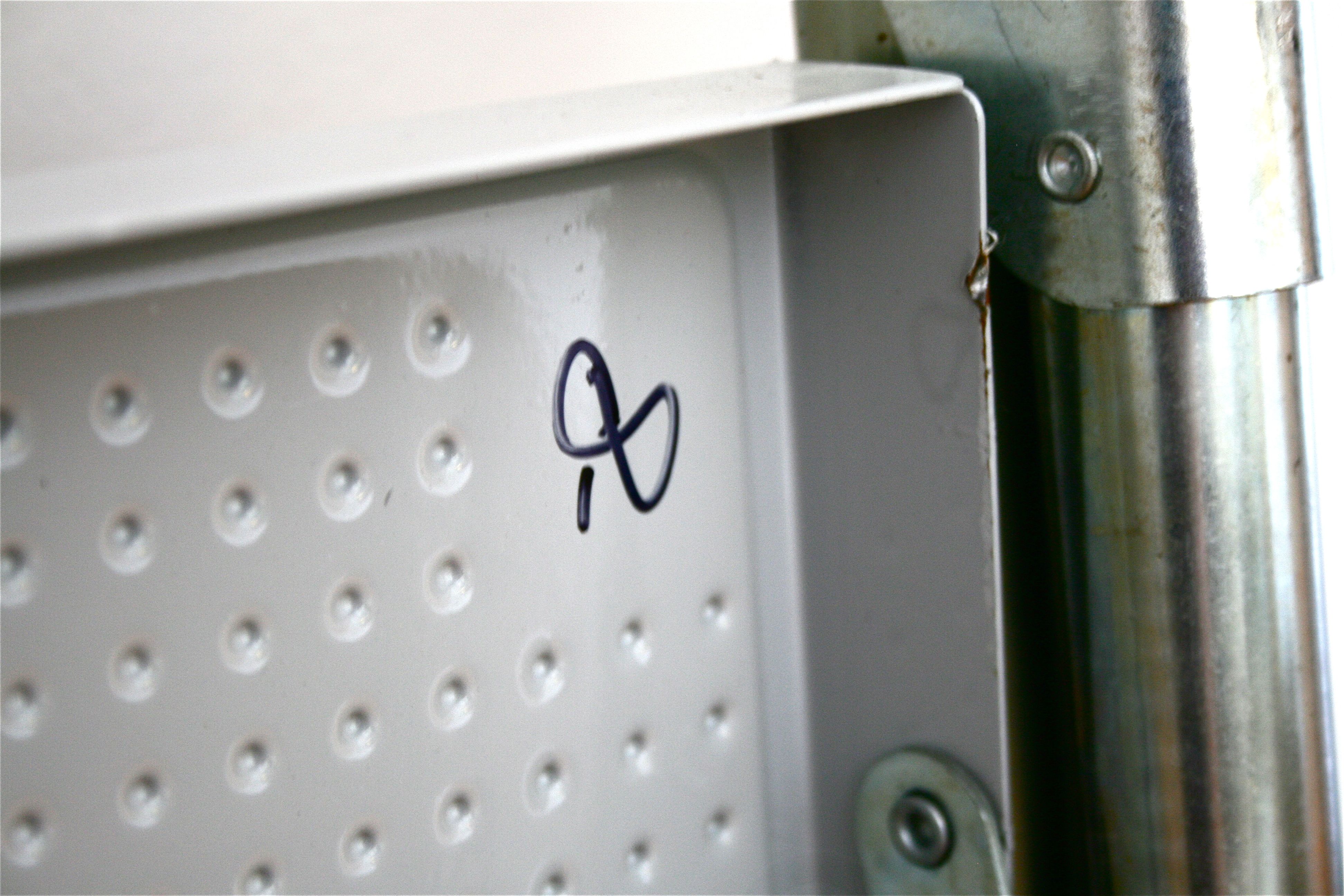 They actually had a bunch of them so we may go back and get a second one to keep upstairs – Ya never know when it might come in handy!!
Speaking of, we already got some great use out of it. We FINALLY hung the displaced fan that's been lying on the studio floor for the past month or so:
If you remember we took it out of the living room to put up our new fan – We decided to keep the old fan though and hang it in the master bedroom. There was already a standard white fan in there but it wasn't quite as sleek and updated as this black one.
So we unfolded our thrifted step-ladder and got to work! Here's the fan newly wired and in place: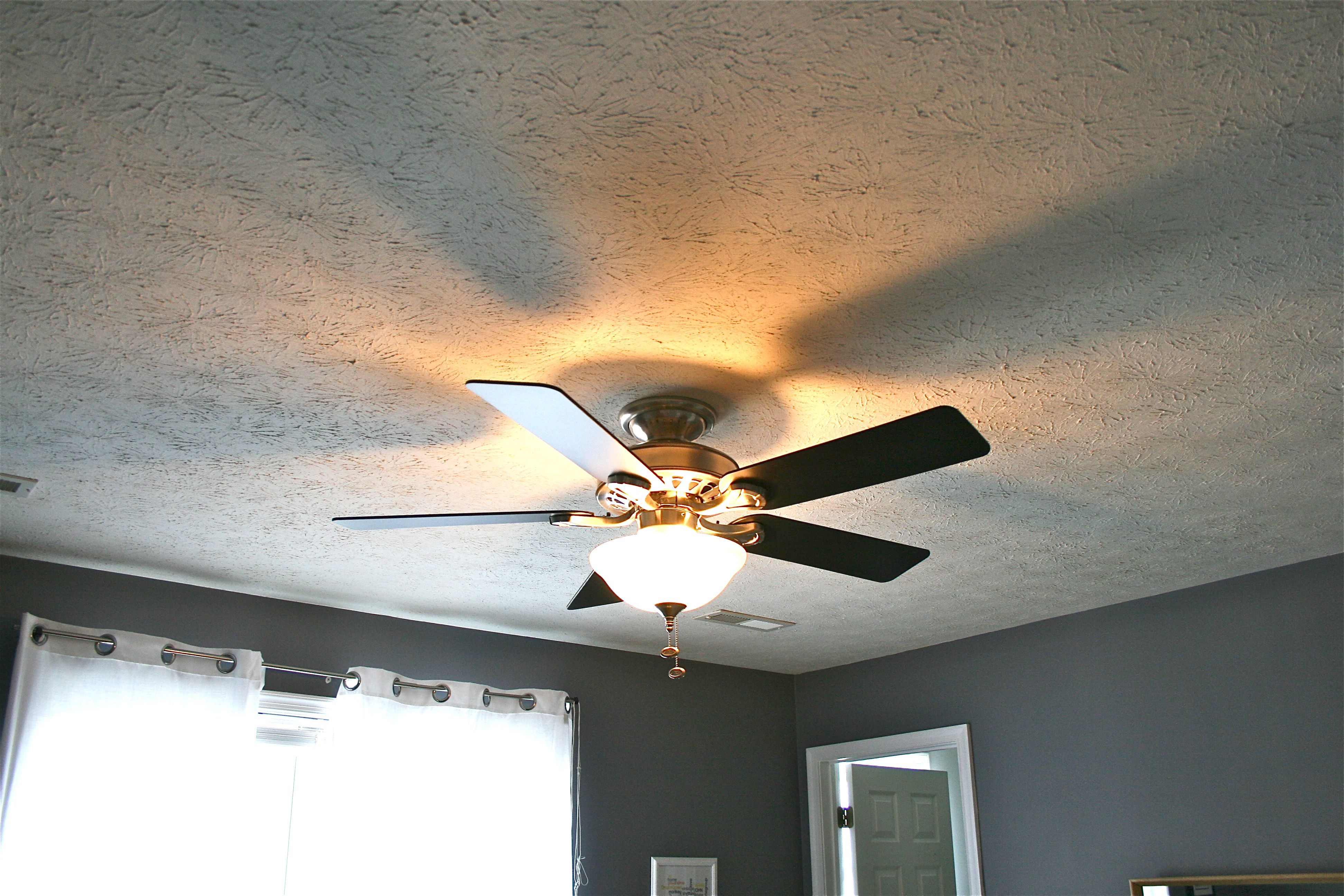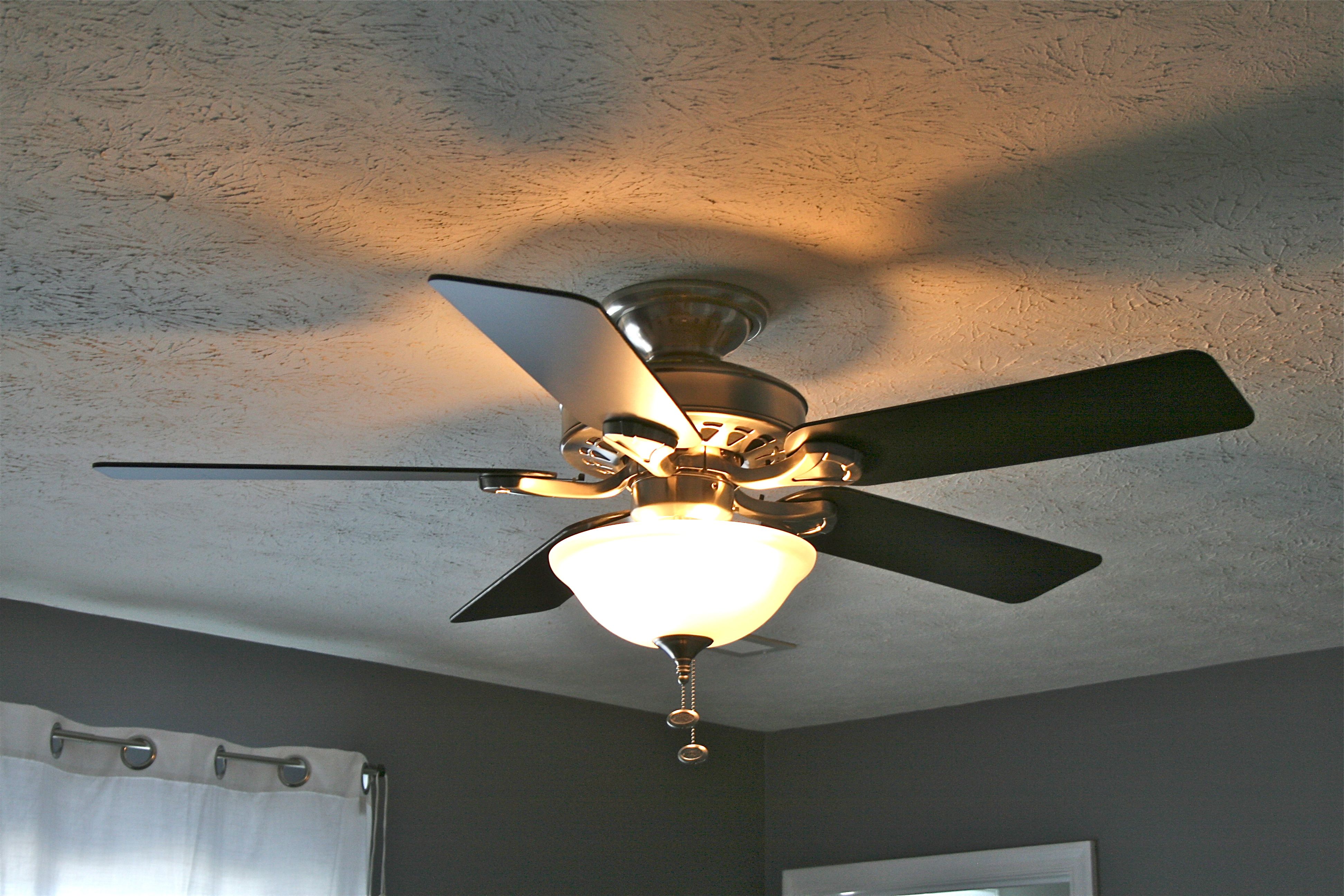 Thanks for pulling your weight, step-ladder! (or should I say thanks for holding OURS – ShaZAM!)
ANYWAYS, definitely our handiest "Thrift Store SCORE!" to date 🙂