To continue with yesterday's theme of bright colors (specifically the yellow variety), I wanted to reveal today's "Thrift Store SCORE!" – It comes to us from a trip my sister and I made to our local Goodwill store on Tuesday.
Whenever I go to Goodwill, I tend to browse the clothing and shoes but am really focused on getting to the household section. I just love looking through all of the mismatched dishes, furniture, shelves and shelves of books, records and lamps. I am a SUCKER for a good lamp, especially one with a vintage drum shade.
That particular night, I made my perfunctory trip through a few aisles of clothes before bee-lining for the back of the store. After emerging from the racks of hangers, I saw it.
It was like Moses parted the sea…
Well maybe not QUITE that dramatic 😉 But I do think it was love at first sight when I saw this perched on the top shelf of the lamp section: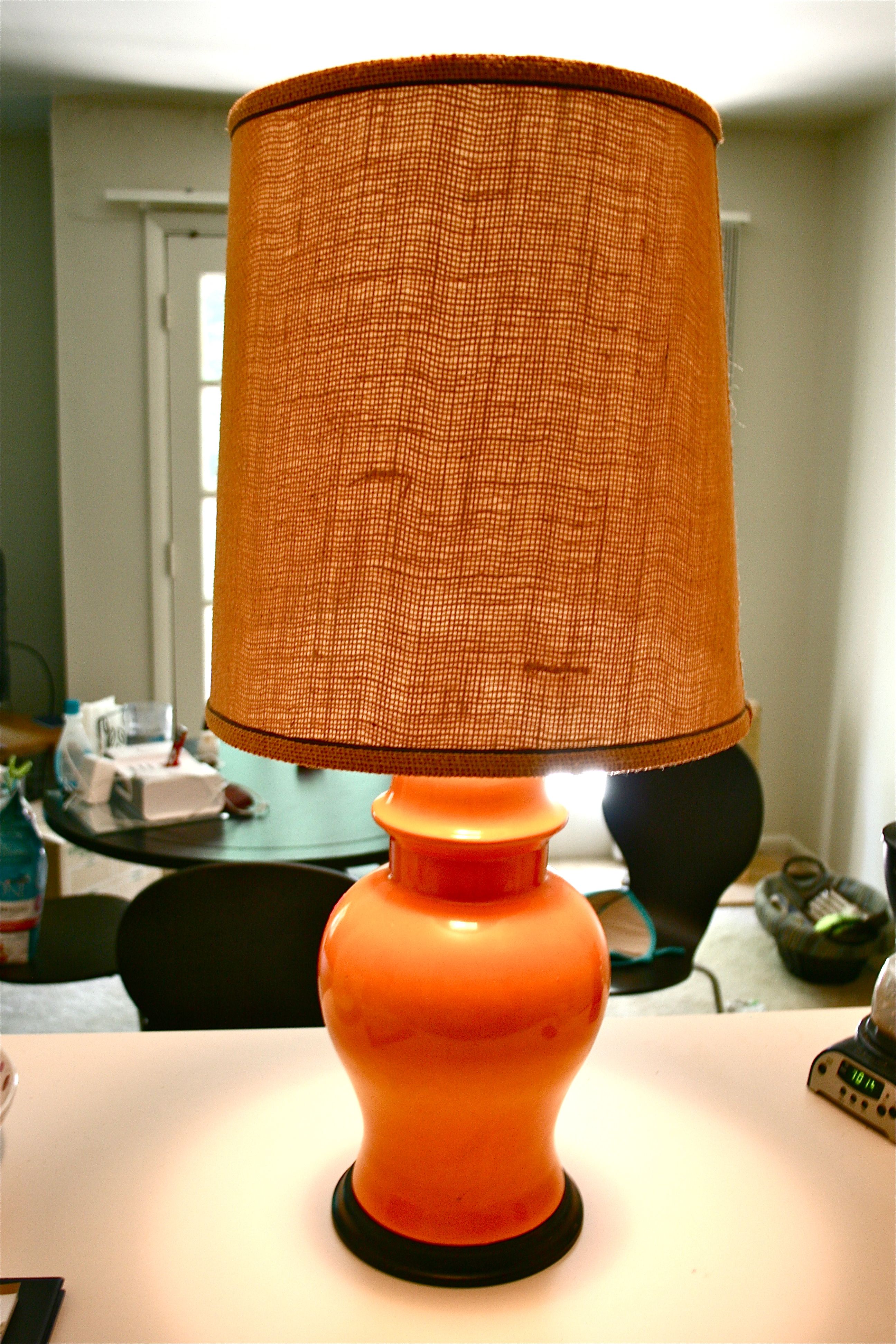 (Please ignore the chaotic background…My apartment is in disarray because of the move)
Love the color and the shapely shape – The woven drum shade is the cherry on top too. And at $6, I couldn't leave it behind. I am thinking that it will be a great living room addition to continue spreading the yellow love. The color of the lamp base reads VERY orange in the photo above (and it sort of does in person too…) but I'm hoping it will fit right in with the living room color palette.
Although, there's a good chance that I won't even have an opportunity to try it in there – When John saw it last night during its "photo shoot", he immediately suggested that it go in his man room. I may never see my $6 lamp again. He's lucky I love him so much 😉
Anyway, here are a few details!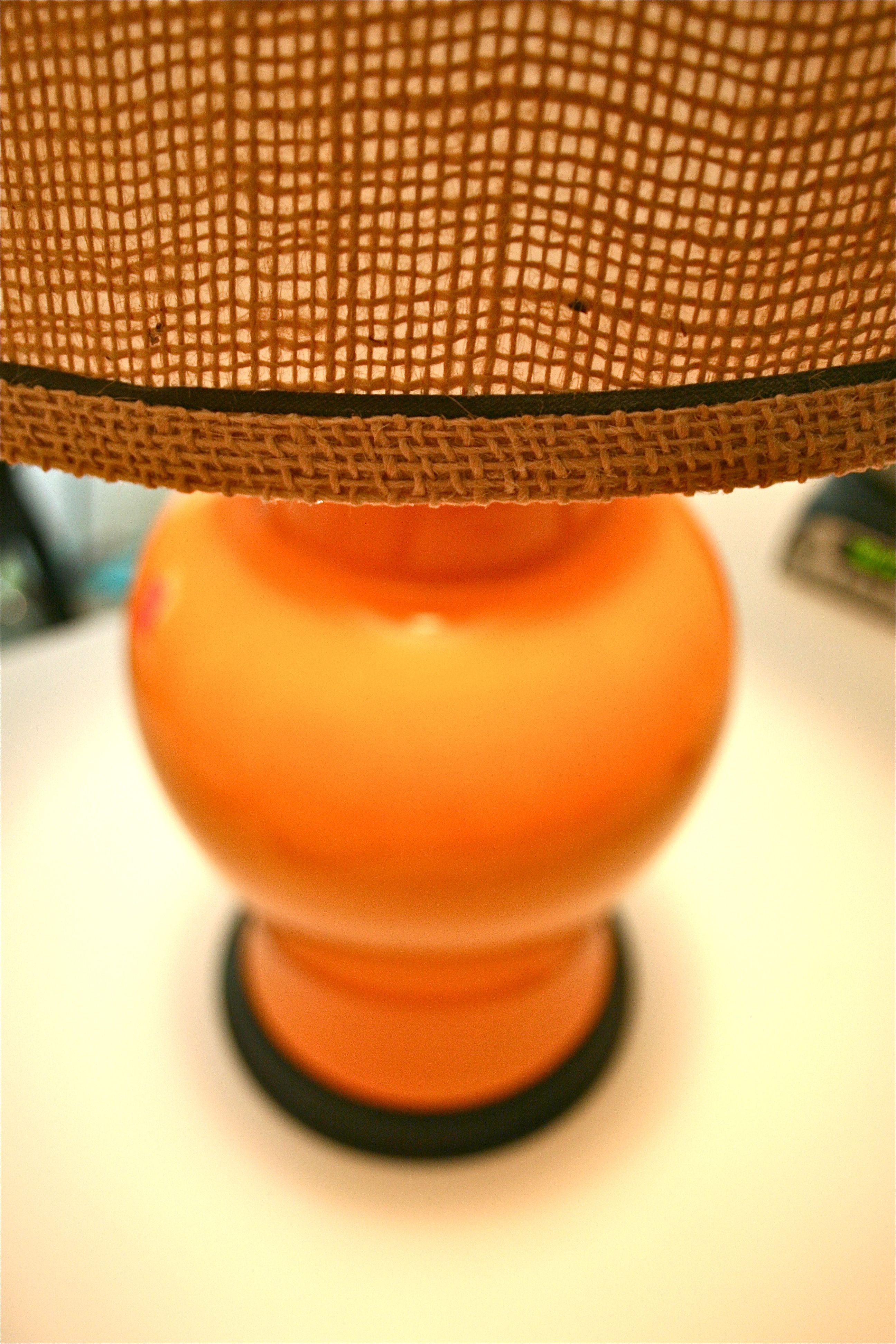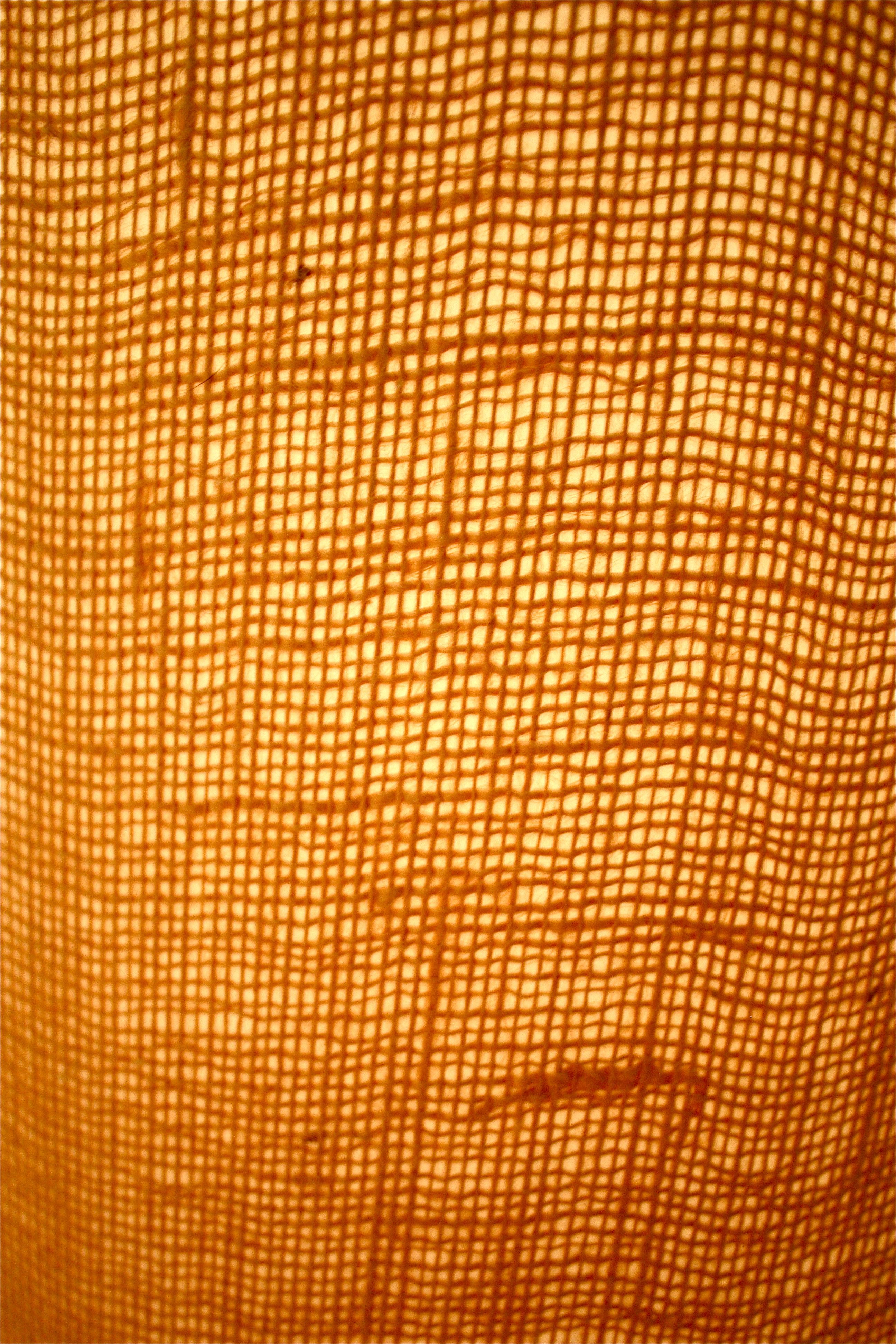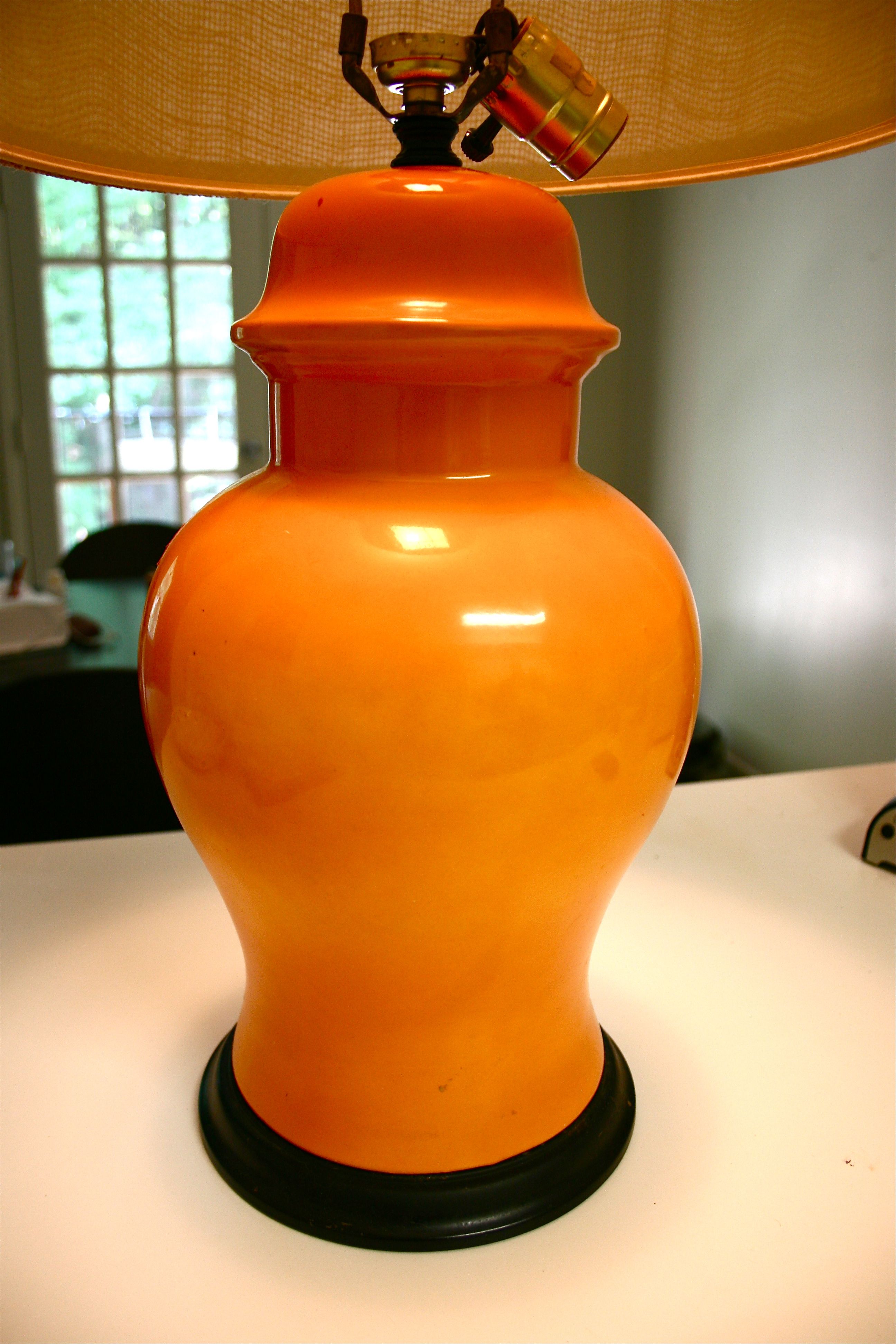 Yes, I already broke it (notice the light bulb apparatus hanging there helplessly)…But it just came loose – All the wires are still intact. We'll see if it actually lights up tonight when I take it over to the house!!
While I do love the color, you know there's always the chance that we'll spray paint it. It's almost a guarantee that it will get painted SOME DAY, but maybe not any time soon depending on how well it fits with the living room whatever room it ends up in.
Hopefully we'll have some shots of it for you in place soon!