Remember Tuesday's hint about a certain little desk organizer with cubbies for clips, keys, matches, etc.? Here's a photo to remind you: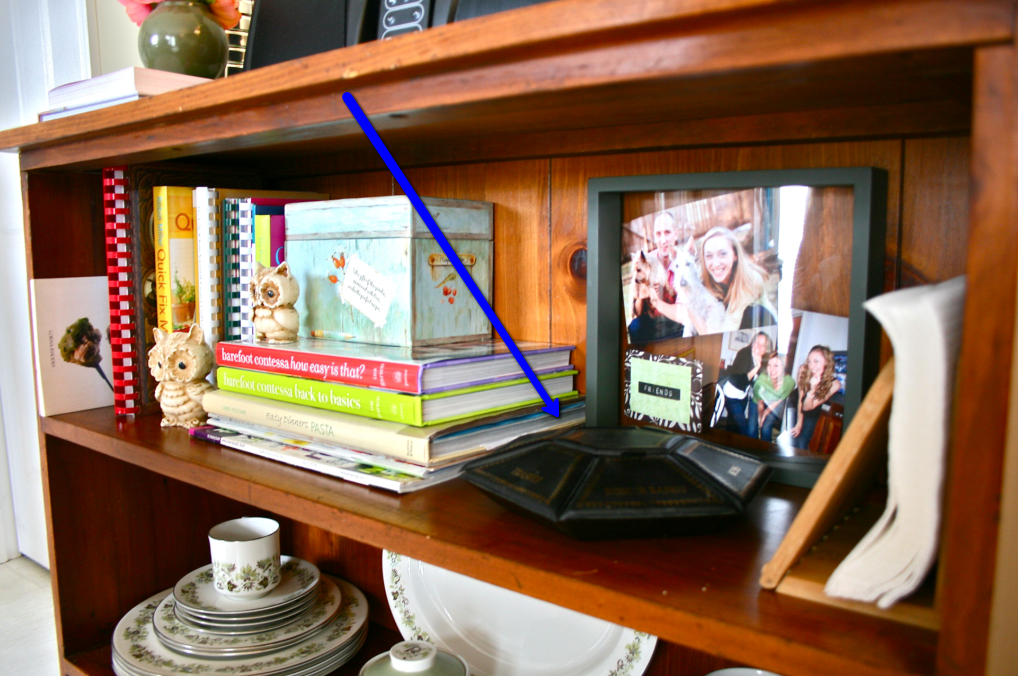 Well we are back today to give you the low-down in today's "Thrift Store SCORE!"
This little gem is unlike anything I had ever seen before…It's a light-weight hexagonal organizer with six cubbies to store pre-labeled trinkets, which are:
Coins
Stamps
Rubber Bands
Clips
Erasers
Keys
(plus a bonus un-labeled cubby on top!)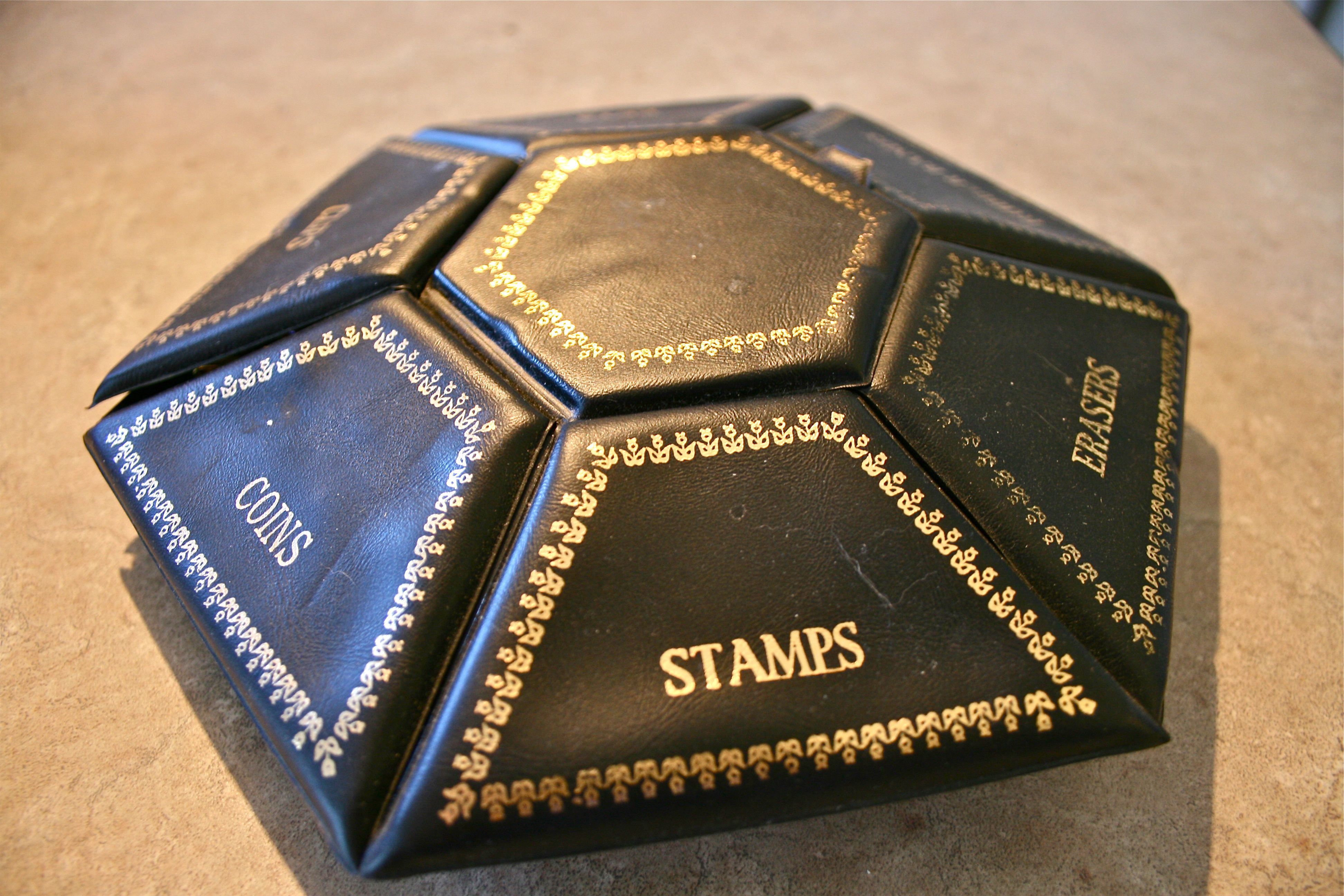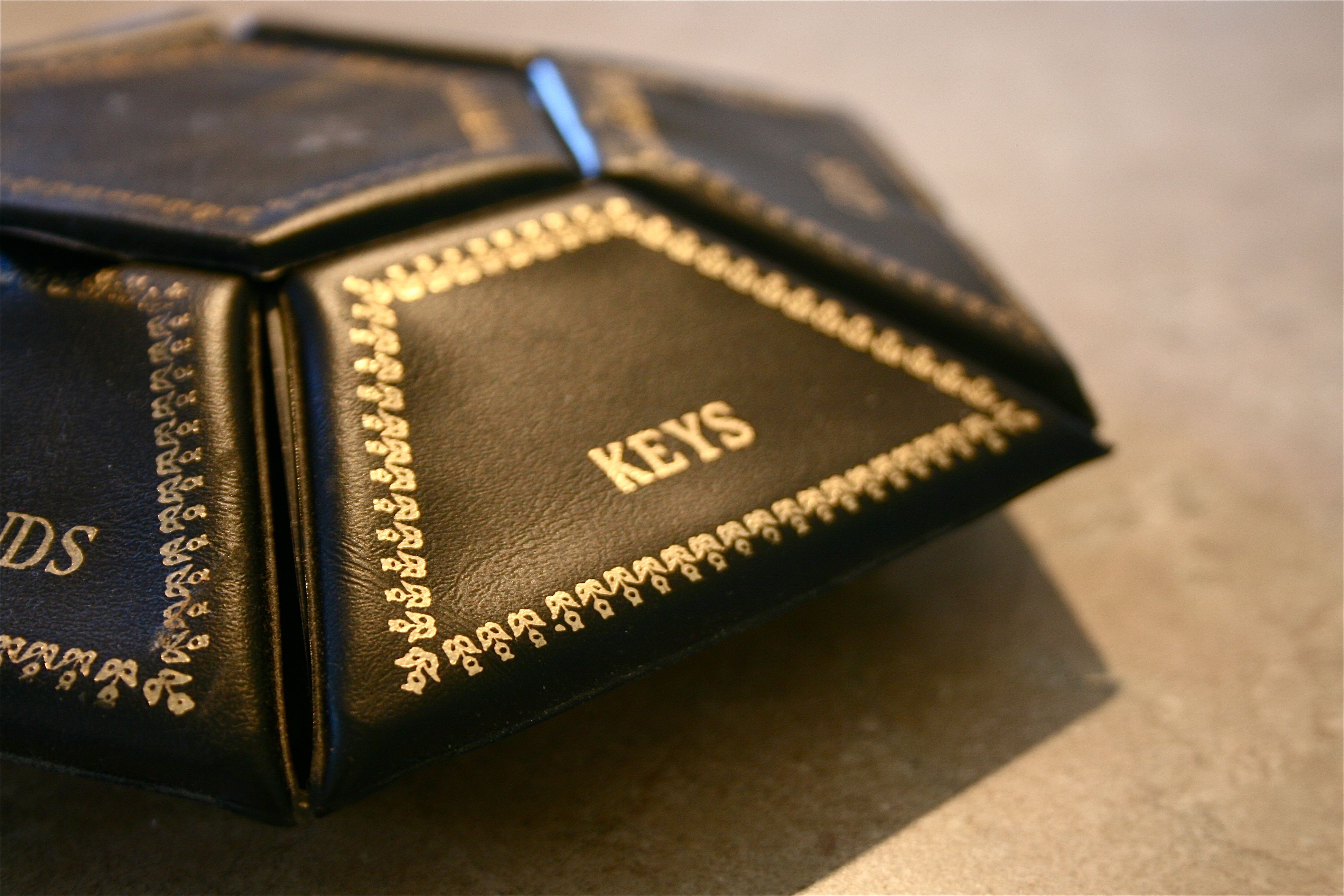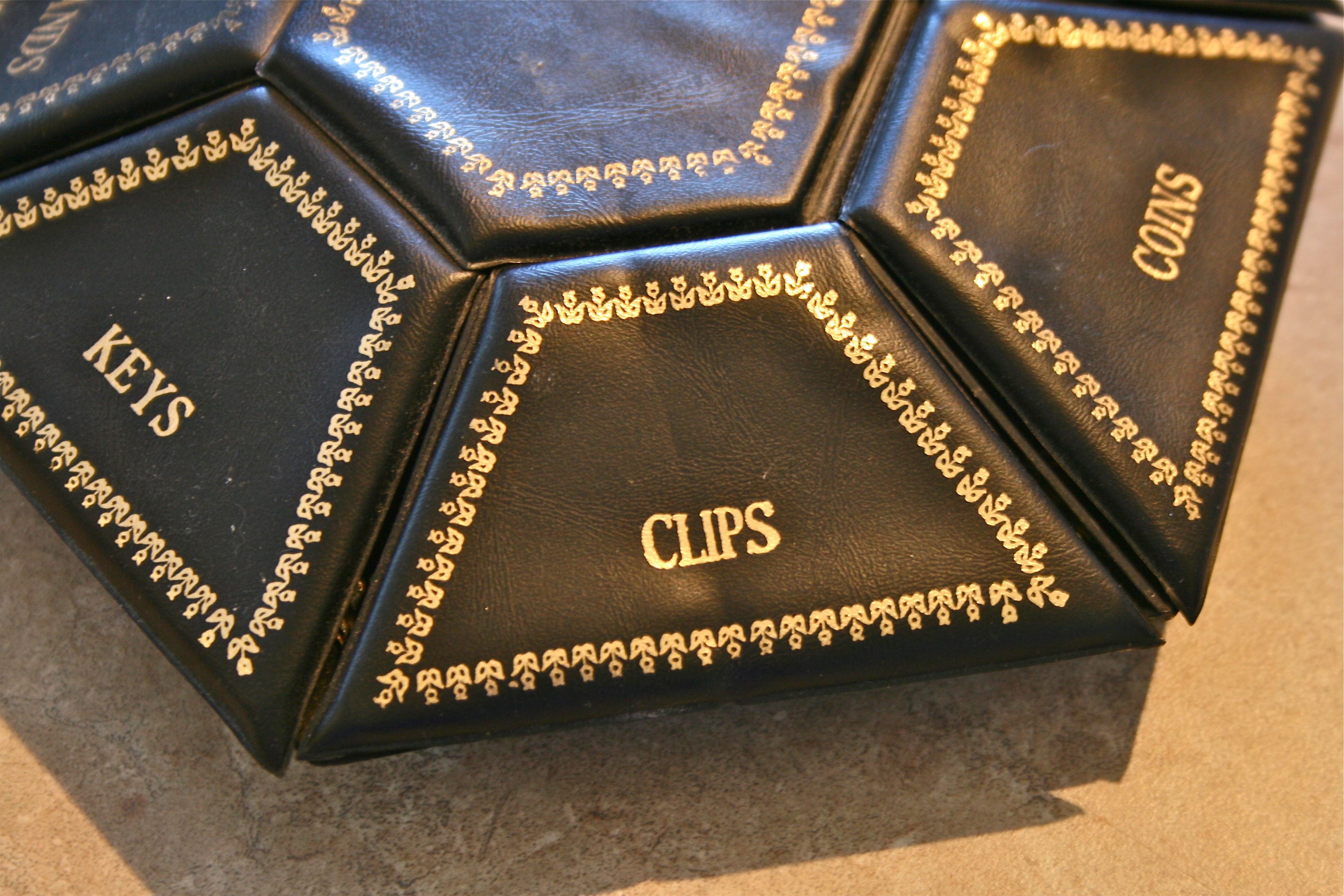 Each of the little compartments opens by lifting a padded "door", illustrated below: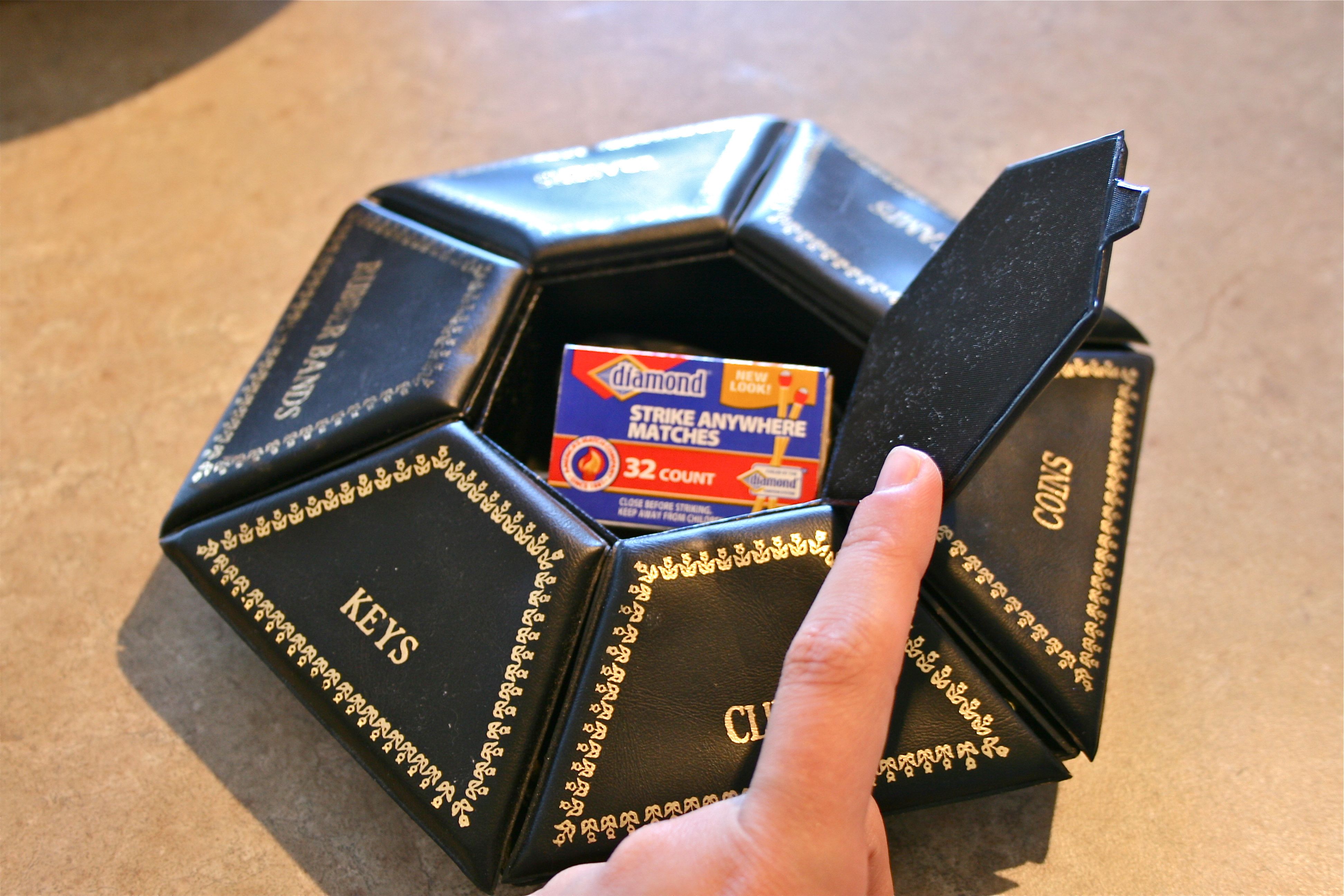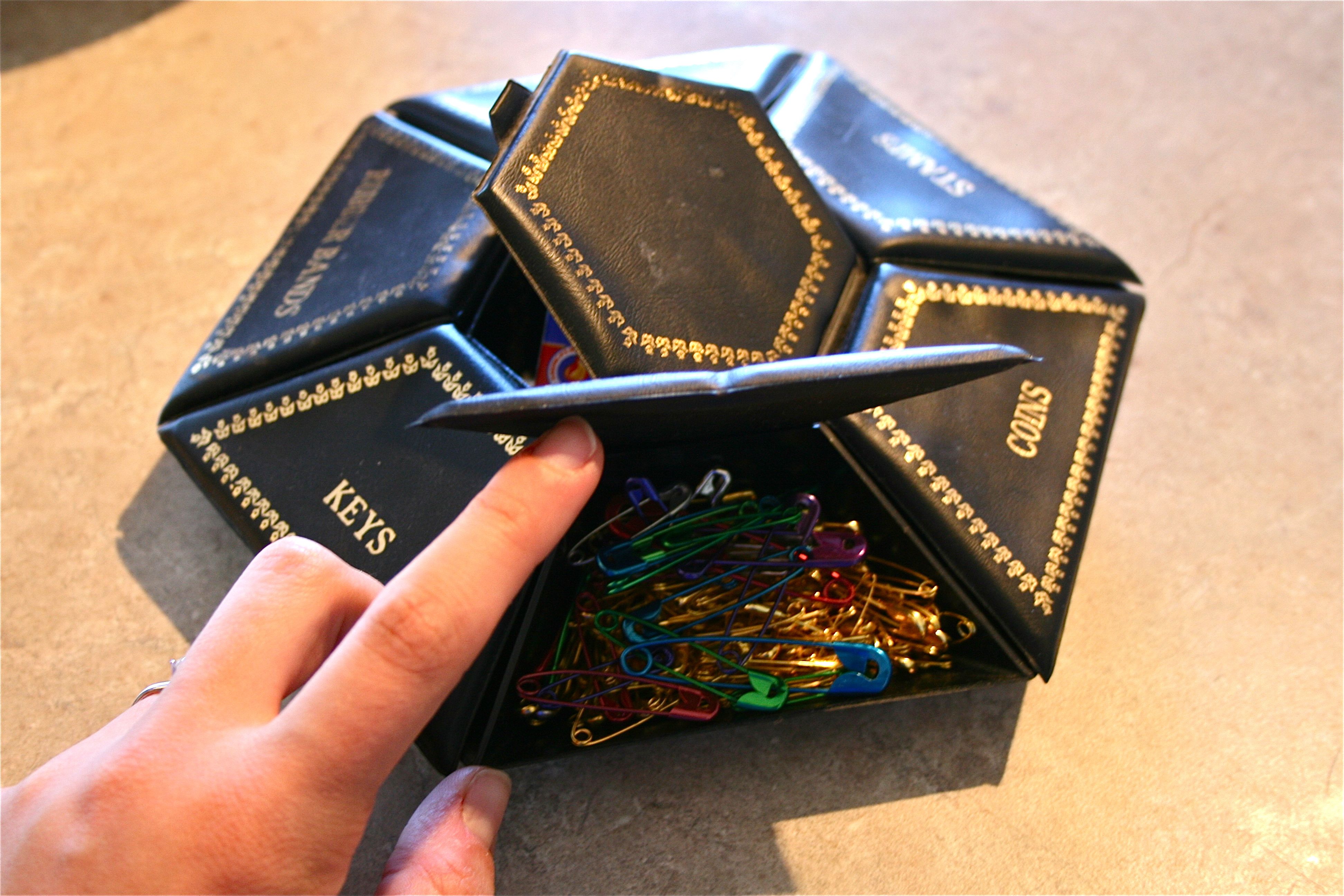 The best part is that the whole thing is a bit like a Lazy Susan, spinning on a tiny little plastic knob on the underside of the organizer. You can see the little knob in the photo below: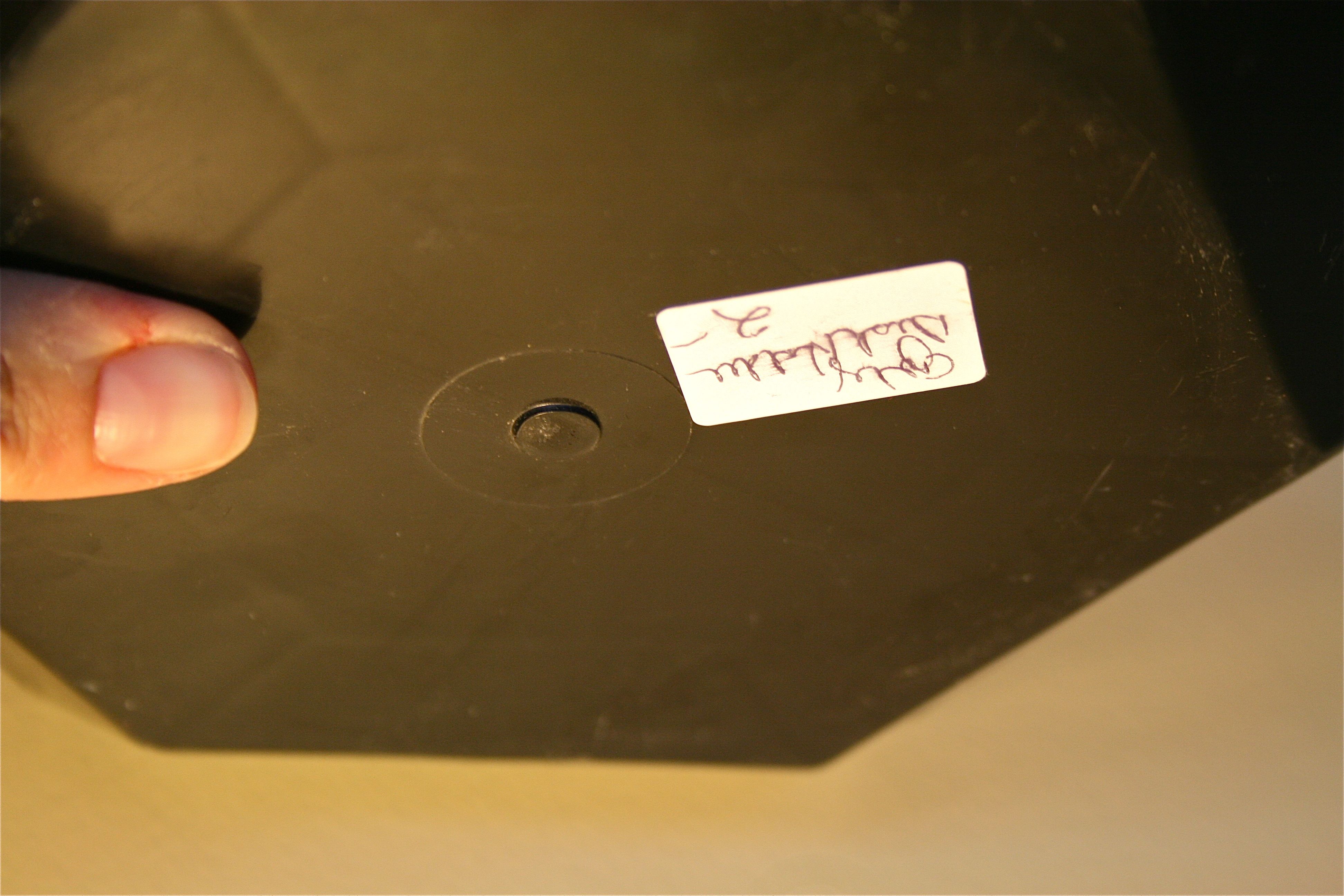 It doesn't really look like that tiny little bit of extra plastic would make it spin, but it actually works very well! Unfortunately the movement isn't illustrated well in photos – Believe me, I tried…Guess I should have taken a video!
And yup – This little treasure was only a couple of bucks! It's already proven to be one handy little container – You know you made a good purchase when you make a bee-line for it at least a couple of times a day, which I definitely do.
What "Thrift Store SCORES!" have you found lately??
(TWO MORE DAYS UNTIL THE WEEKEND!!!!!!!!!! Oh I can't wait…)