I think I left MYSELF hanging last week with the conclusion of this post. I am just loving all of the adorable ways people are using pinwheels to add a little color, whimsy and pizazz to a space. So today, I shall continue the pinwheel kick with some photos of their many decorative uses.
The first thing that comes to mind when I start daydreaming about these little paper beauties is weddings. Oh the character pinwheels add to a wedding ceremony/reception…Check out these beautiful images of pinwheel-adorned spaces:
You can use them as hanging garlands and suspended artwork if your space has high ceilings…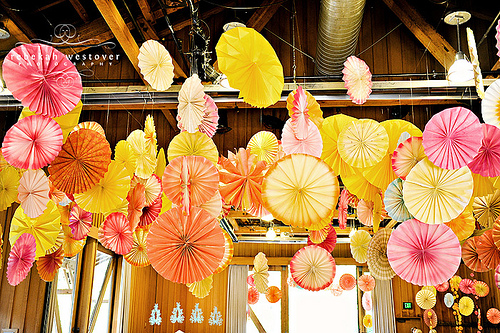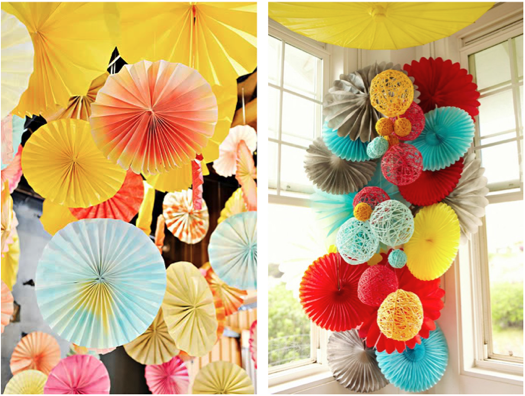 …or as table place cards…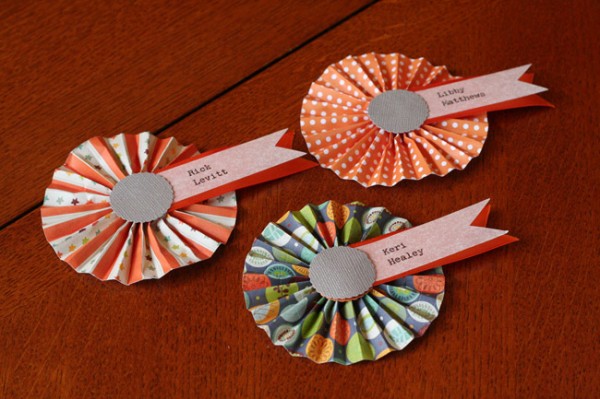 …or simply as a way to dress up your aisle at the ceremony!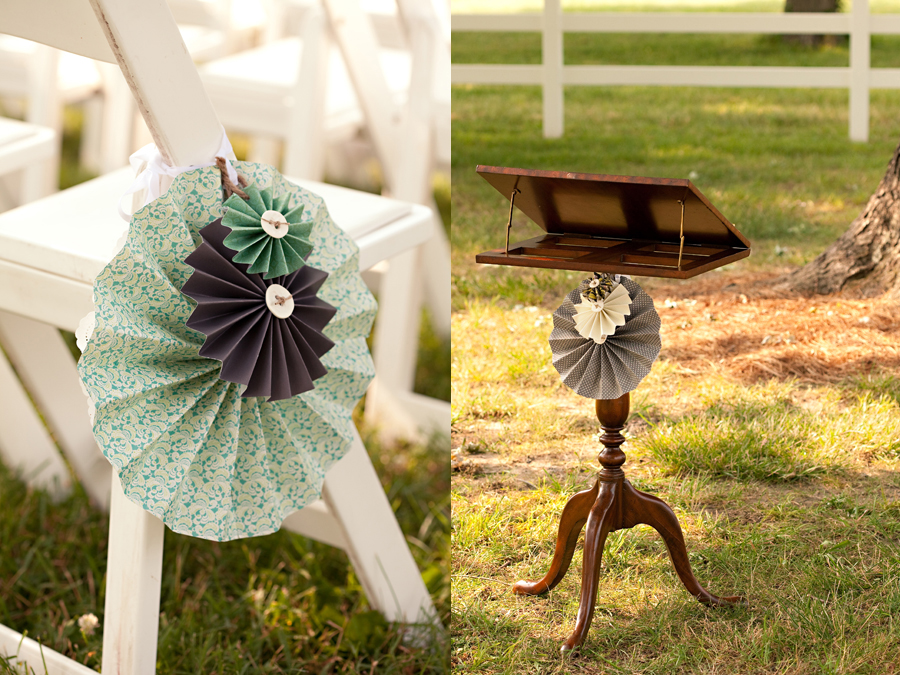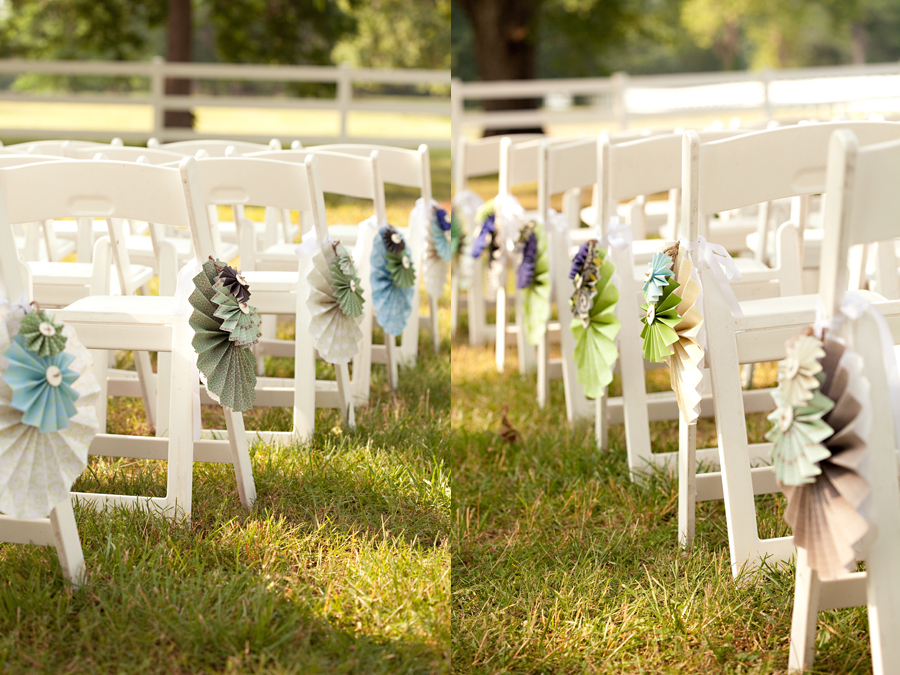 But these little pieces of paper heaven can dress up ANY party! From a baby shower to a birthday party, you can't go wrong.
Some of my all-time favorite images of pinwheels have come from Kellan Studios (photography powerhouse couple, Kelly and Ryan Portnoy). Kelly's tutorial was actually the one I used to make all of my 4th of July pinwheels. Her many hand-made pinwheels have been used at birthday parties and photo shoots galore.
Feast your eyes on her GORGEOUS handiwork: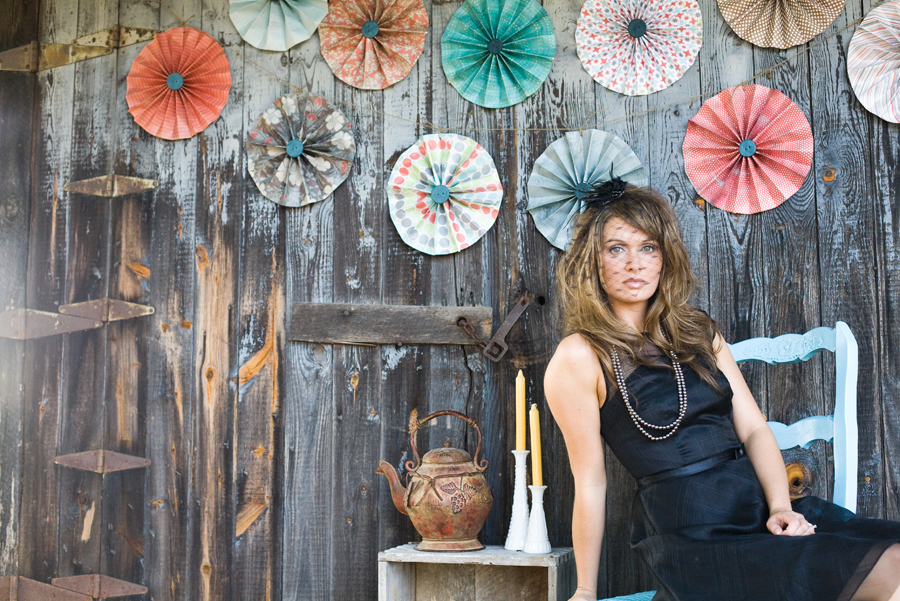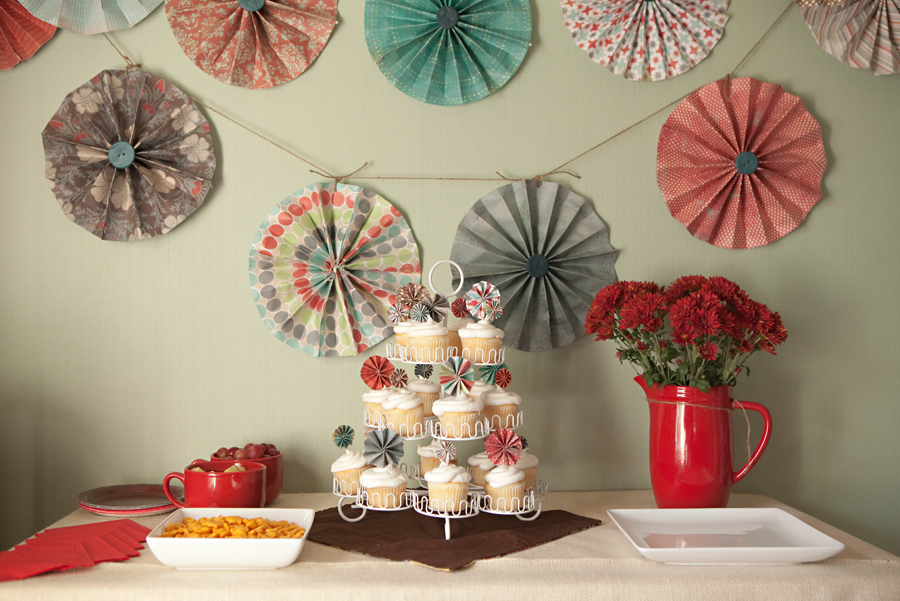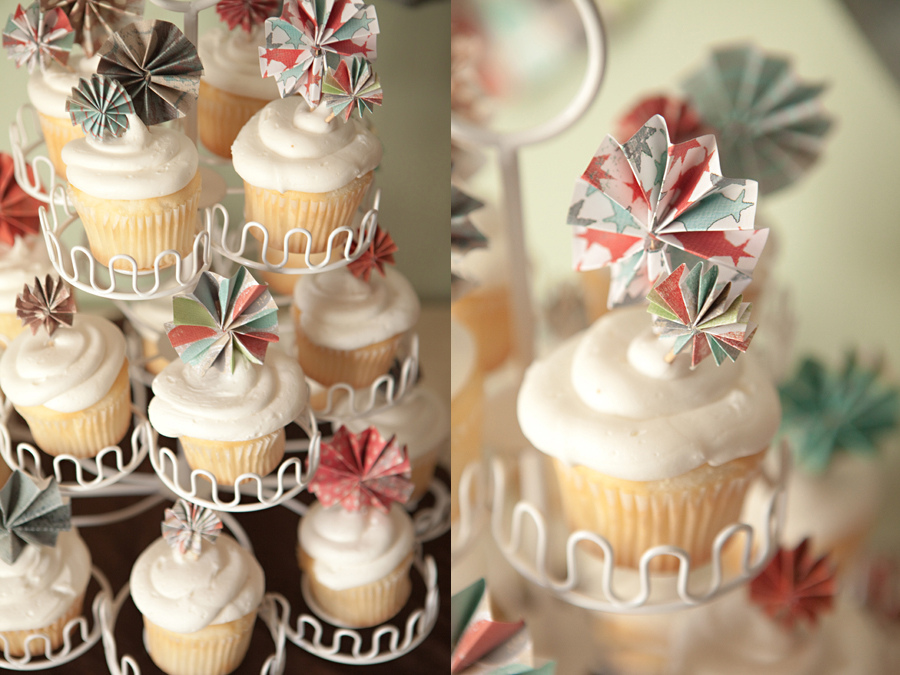 Aren't the mini cupcake toppers just ADORABLE?? Someday I hope I have the excuse (and the patience) to do that. Who knows, maybe I can convince my girlfriends to come over the week before John and I get hitched next April to pump out 80-some mini cupcake pinwheel toppers 🙂
Before we go, here are a couple of extra goodies to fuel your inspiration on this lovely 4th of July morning – And be sure to click on any/all of the photo credits (which are, as always, listed at the bottom of the post) for fellow bloggers gushing about pinwheels. You may find some more great tutorials and inspiration for your own paper project!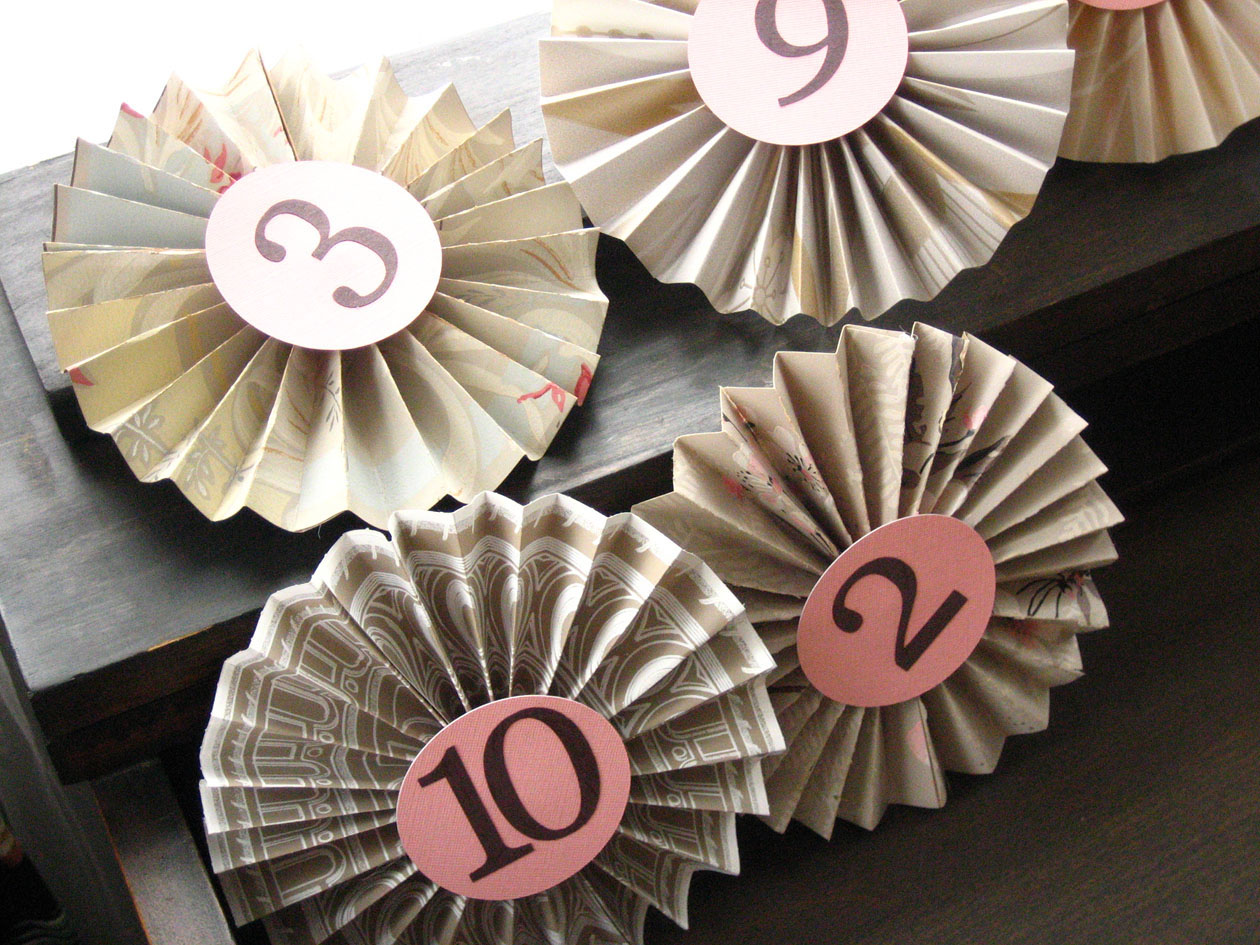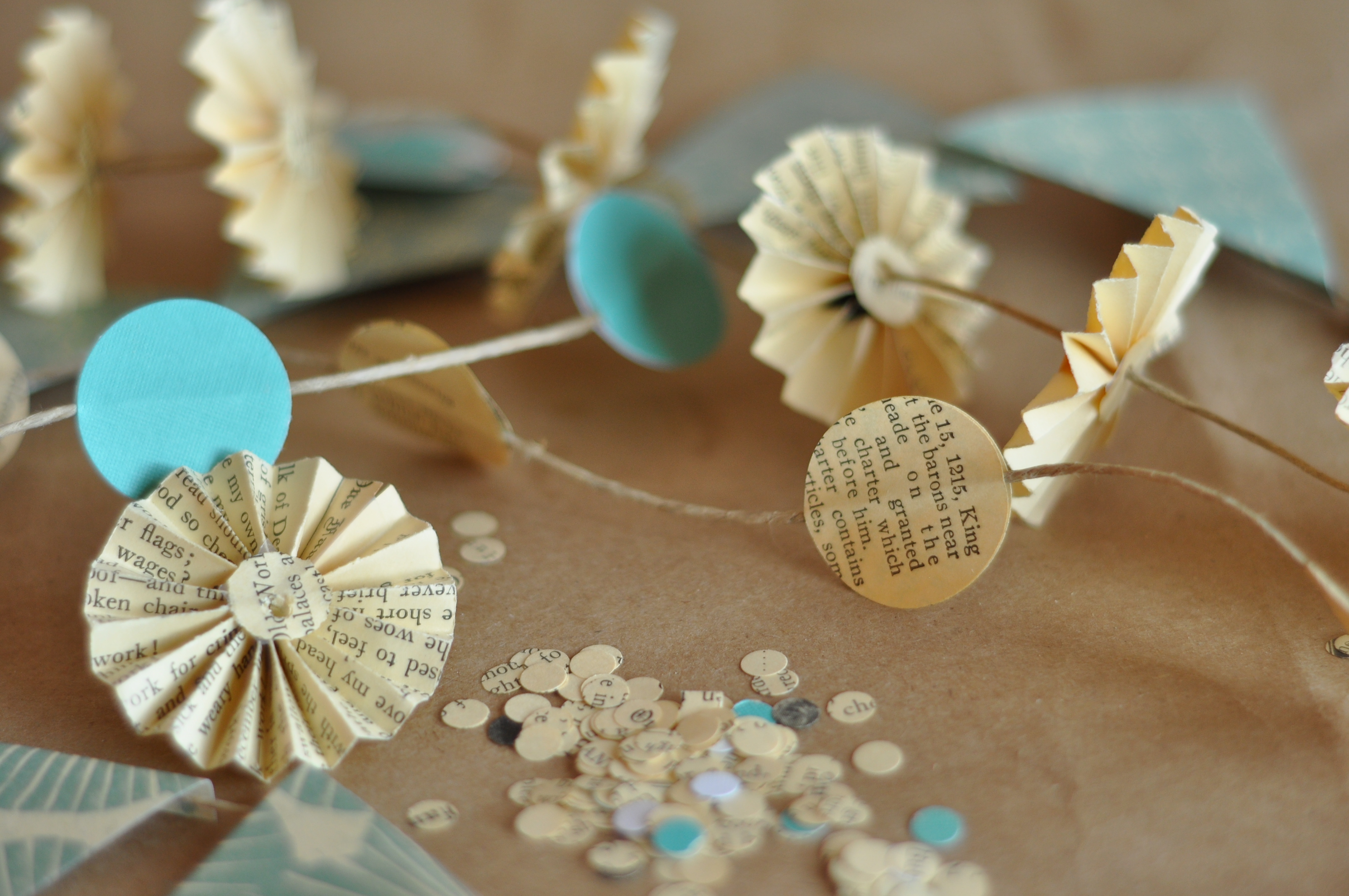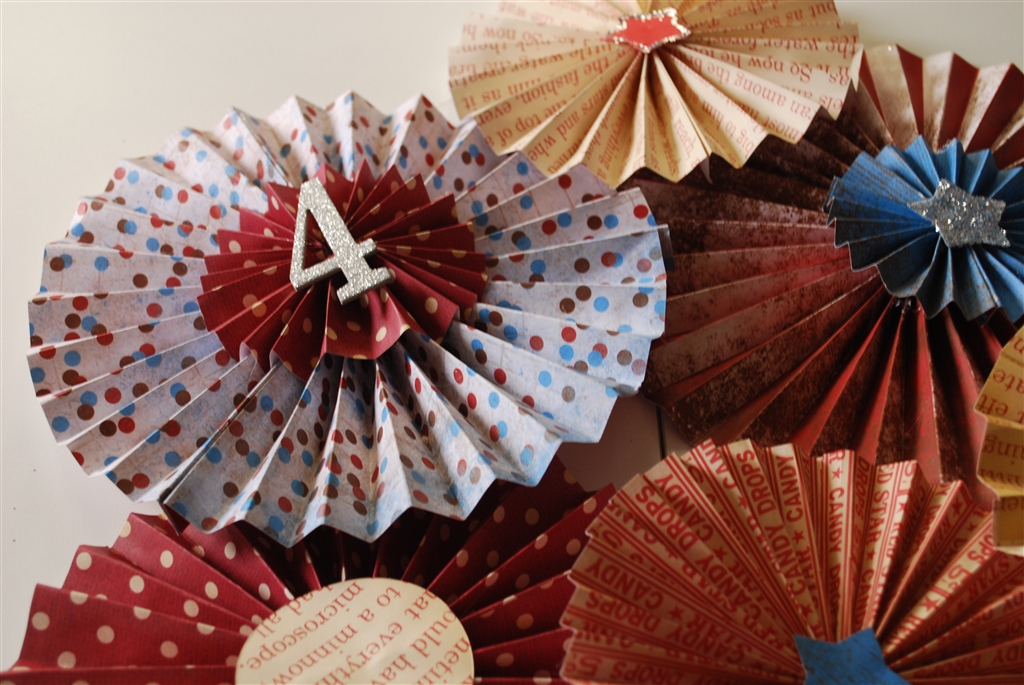 Happy Independence Day to my fellow Americans!!!
(Photo credit for suspended pinwheels: here and here; name cards: here; chair/podium decoration: here; Kellan Studios pinwheels: all seen here; table numbers: here; garland: here; 4th of July pinwheels: here)