Remember on Monday when the pesky blank wall in the studio went from looking like this: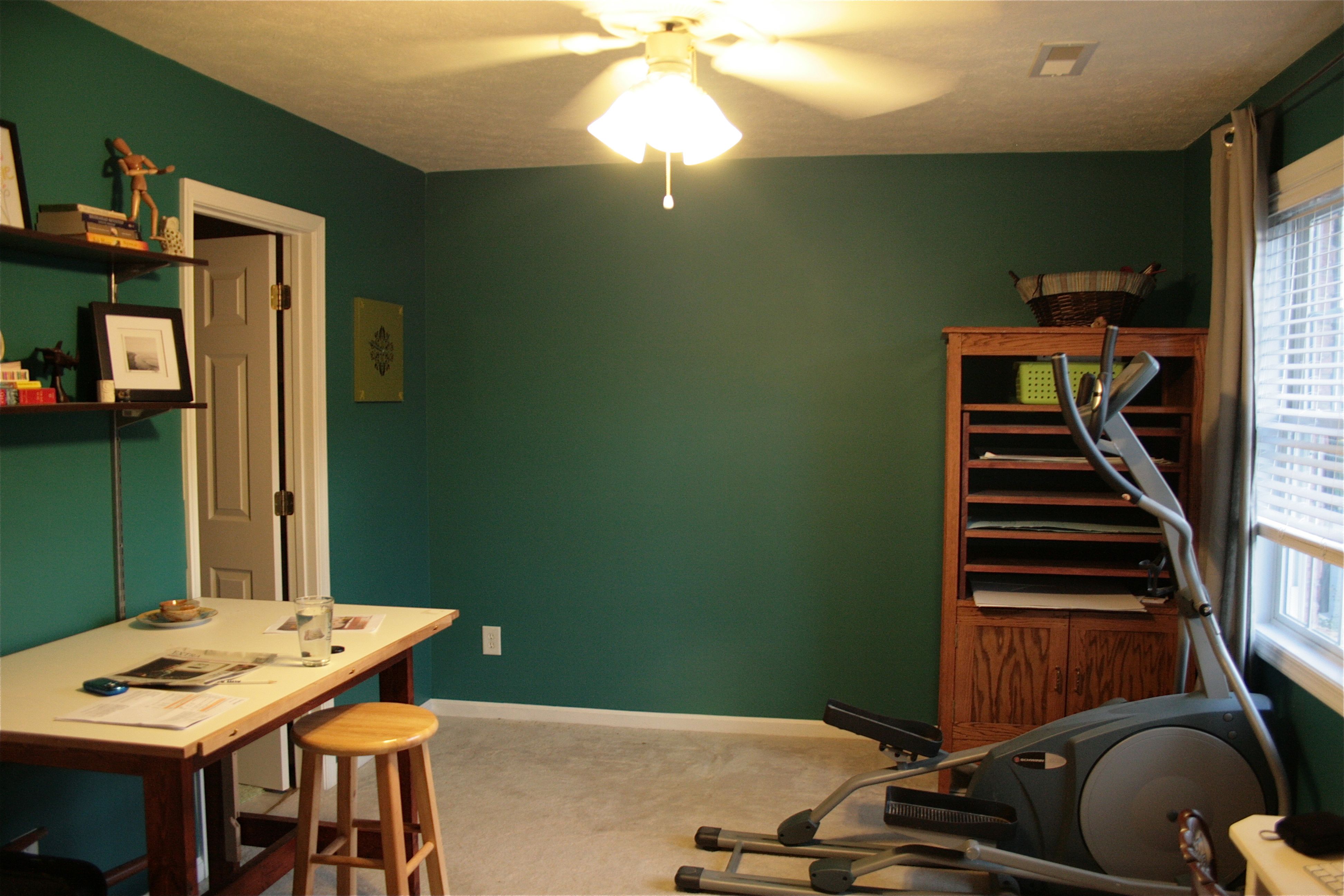 …To this?: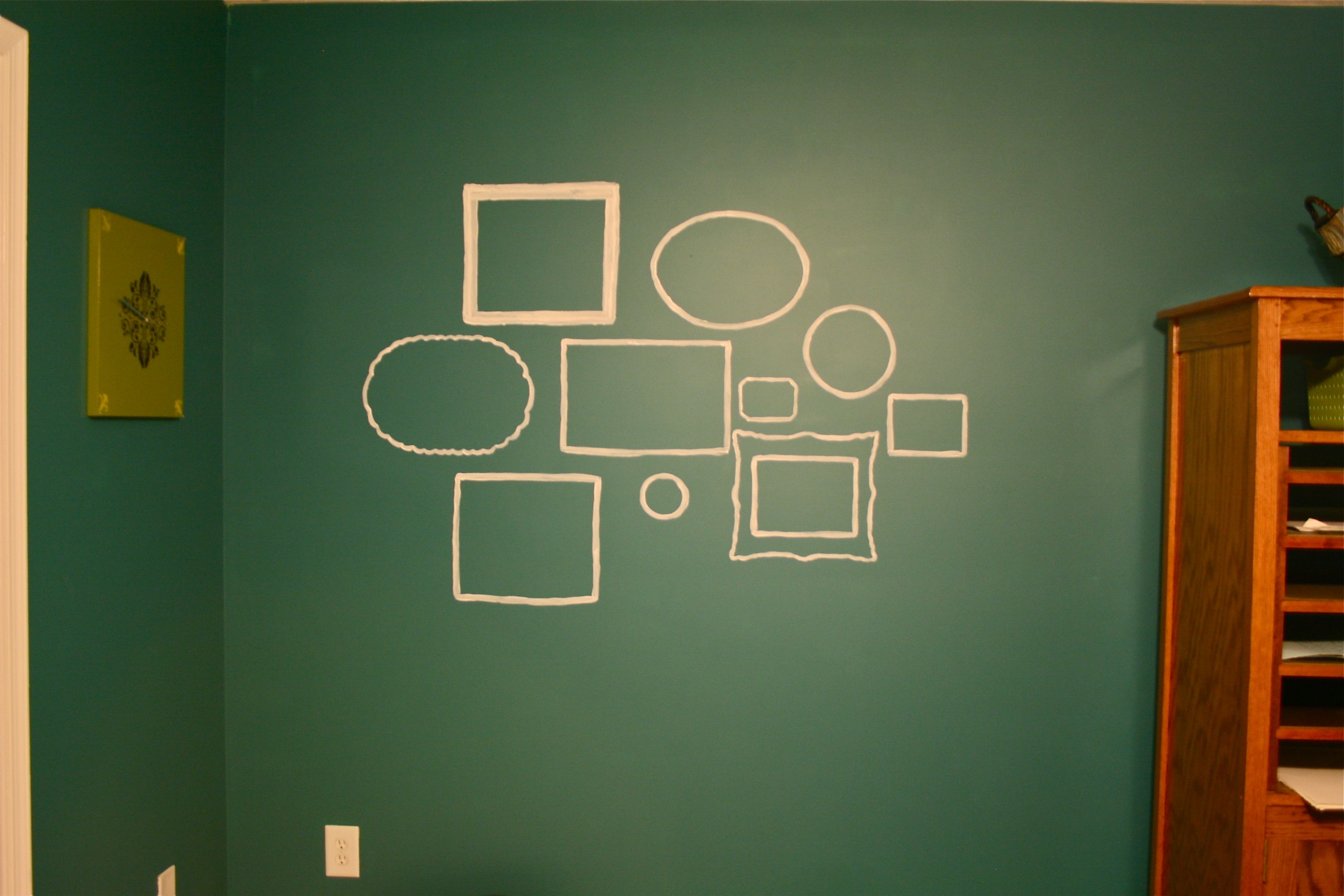 Basically the idea was to paint frames directly onto the dry wall – I wanted the lines to be uneven and sketchy, sort of like a designer's rendering. The next step (obviously…) was to fill the spaces inside my faux frames. For art, I went with things that inspired me – anything from patterned paper to a newspaper article printed about me last year – that way the space could become an interchangeable mood board. I even went so far as to rip two pages out of my very favorite design book "Flea Market Style" by Emily Chalmers (this was before I realized I could have just photo copied the pages on my printer…ugh):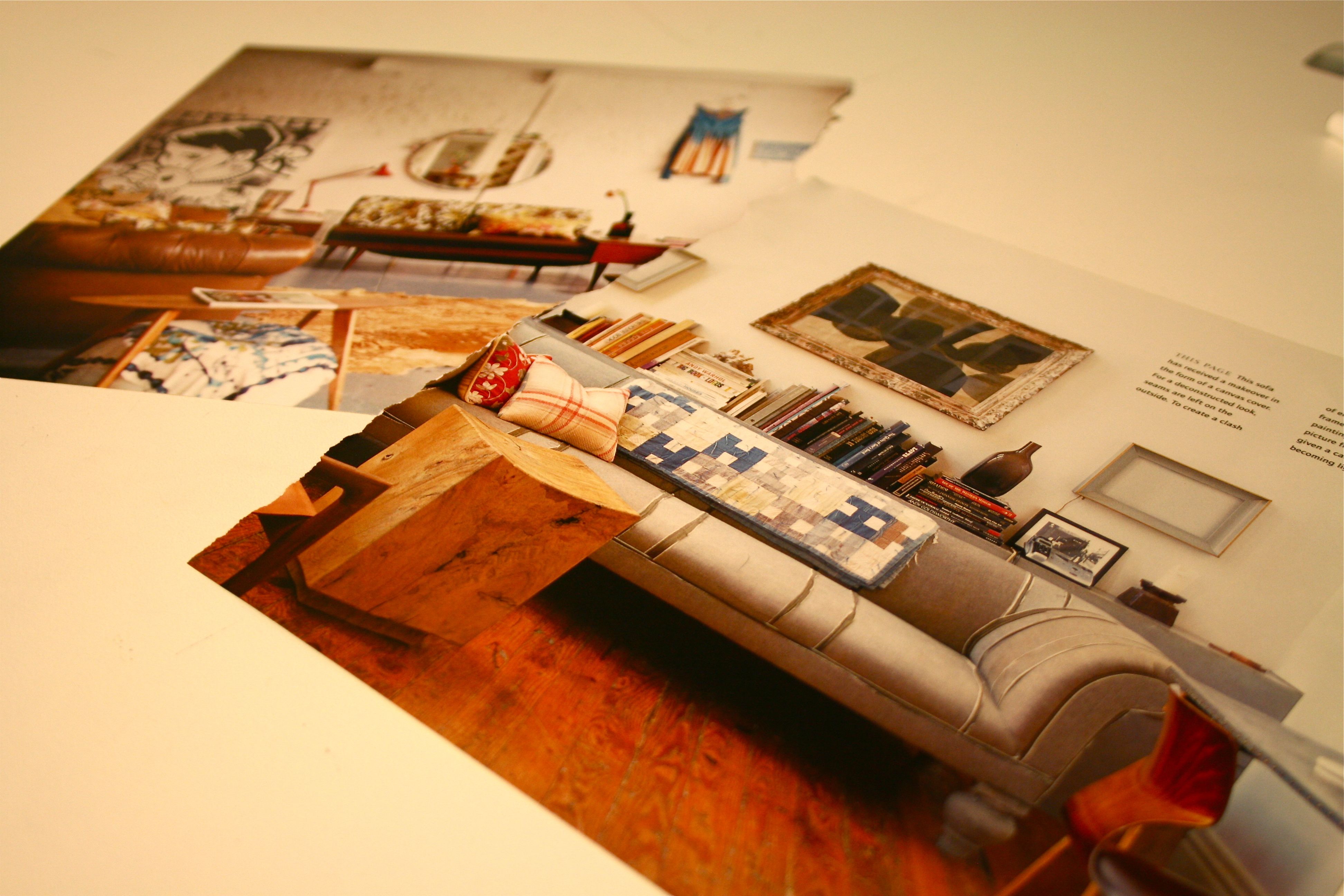 The ragged edges were easily eradicated with a straight edge, pen and pair of scissors…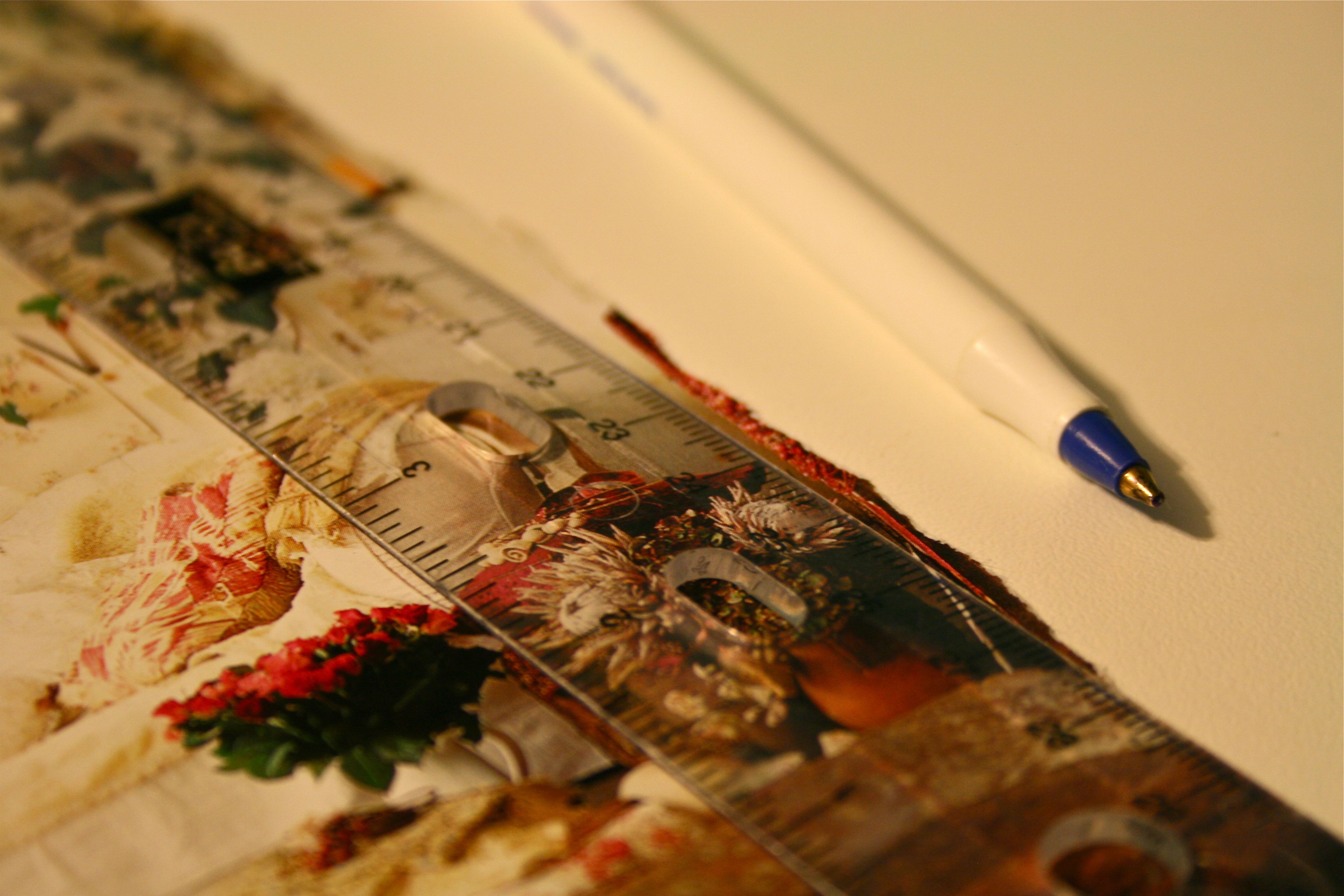 Here are some of the pieces of patterned paper I decided to hang: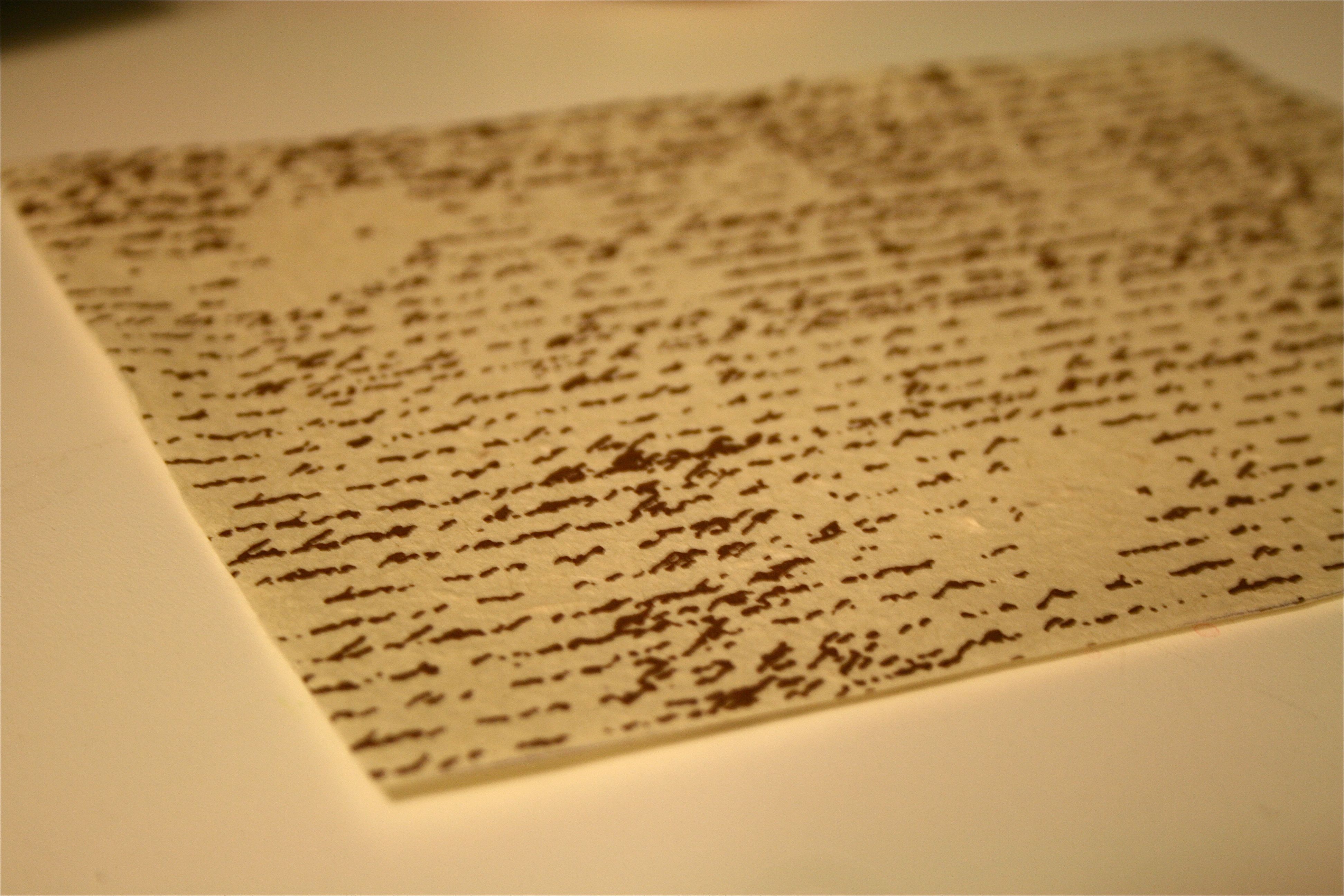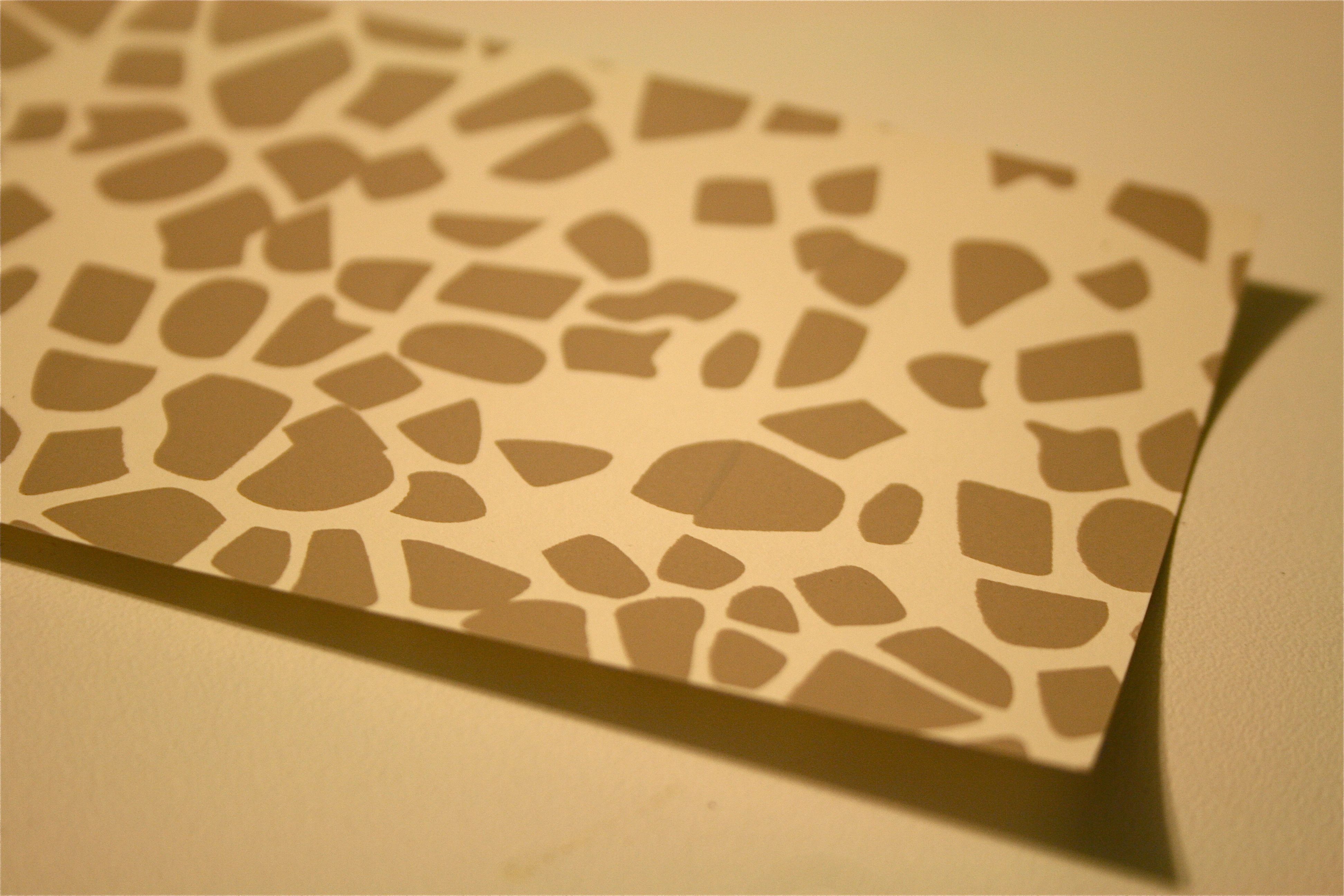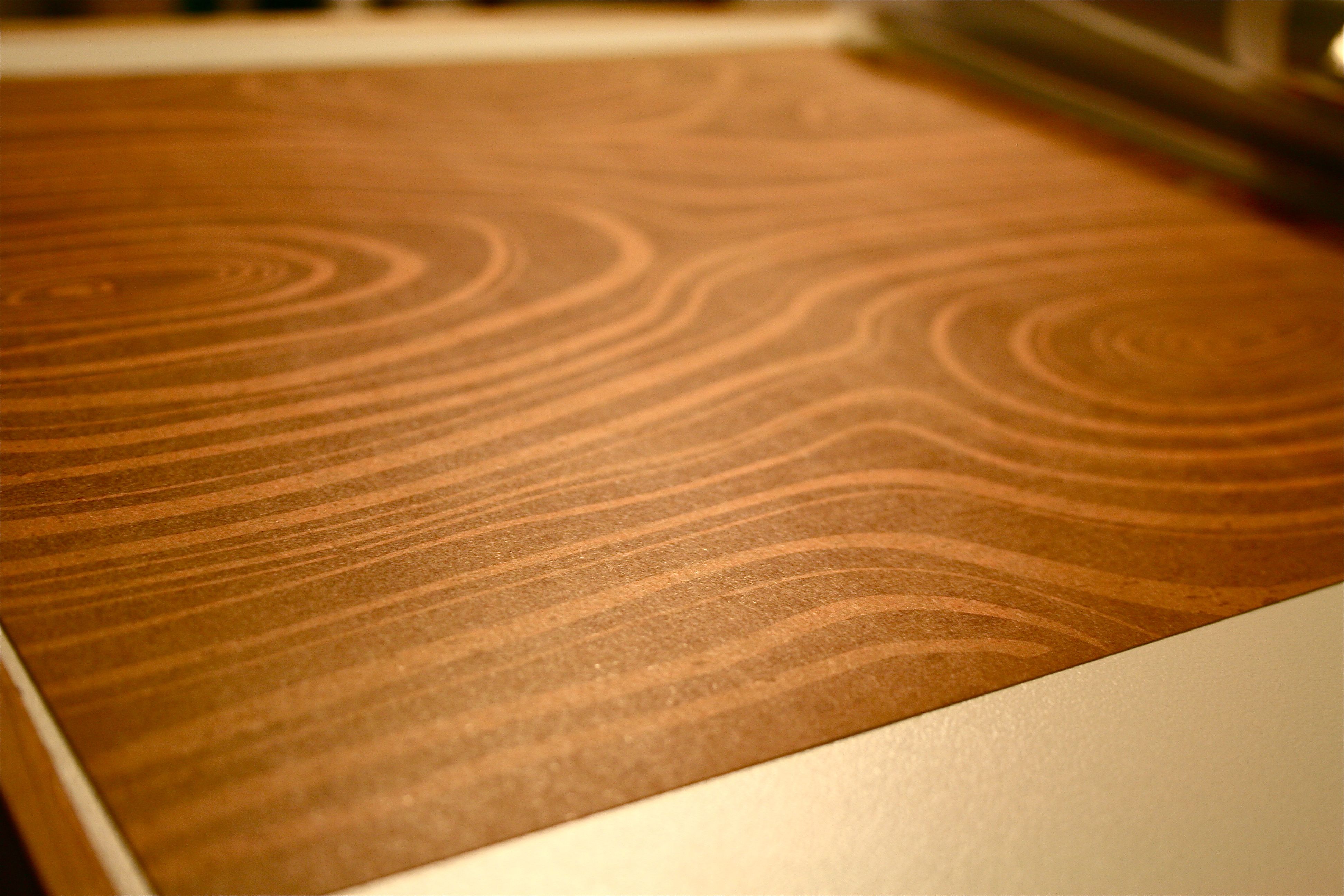 All I used to hang the scraps (which is essentially what the "art" ended up being) on the wall was plain scotch tape. The purpose of this wall art is that it can be changed around as my interests and inspirations evolve – The easily removable tape was the perfect solution.
At last, we had a result to look at! I even made myself a little cozy corner to add to the whole effect 🙂 If you keep up with our blog, you know that usually the ugly bulk of an elliptical machine lives in this corner – Not this soft, warm, inviting little arrangement of a chair, magazine rack, ottoman and lamp…A girl can dream ::sigh::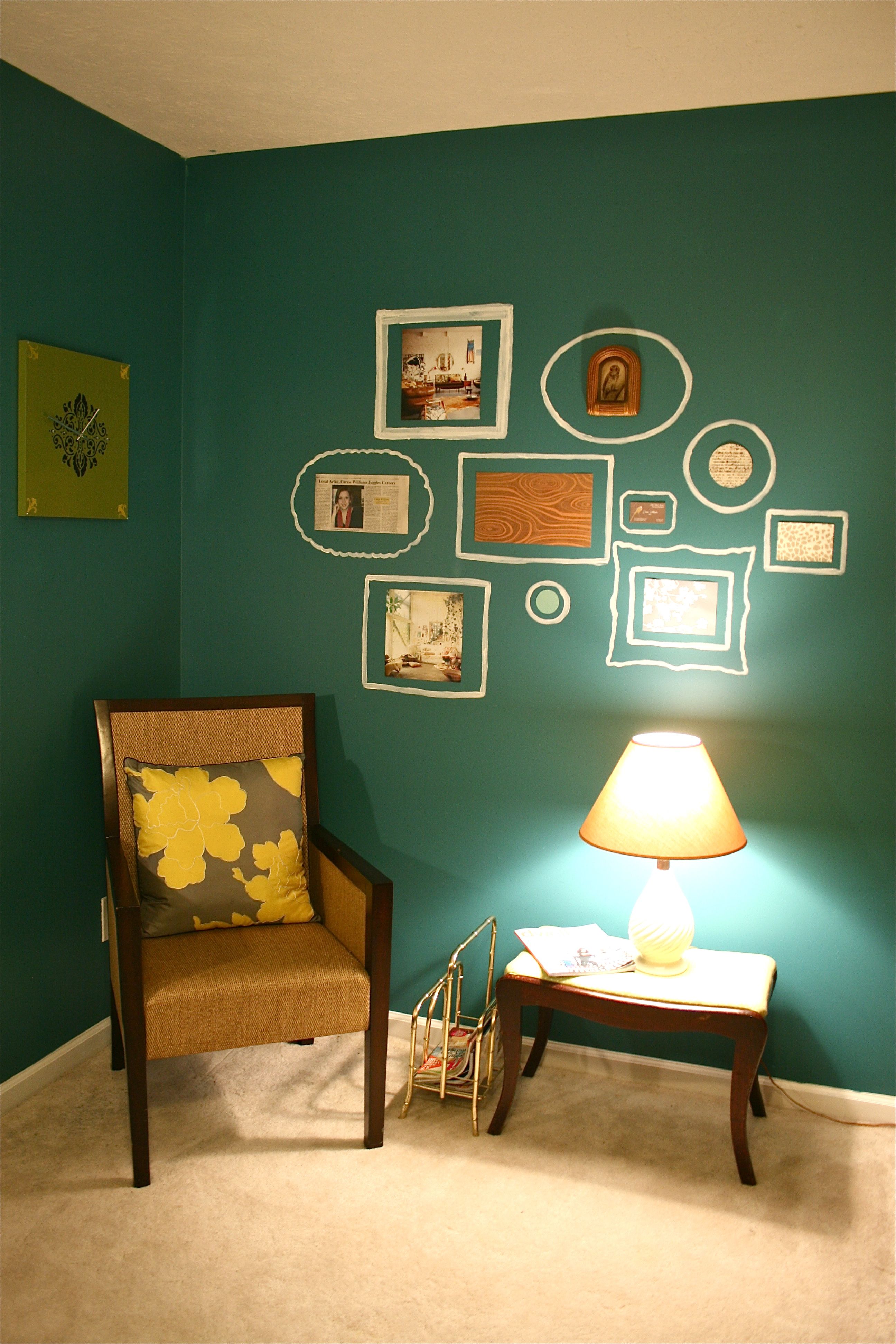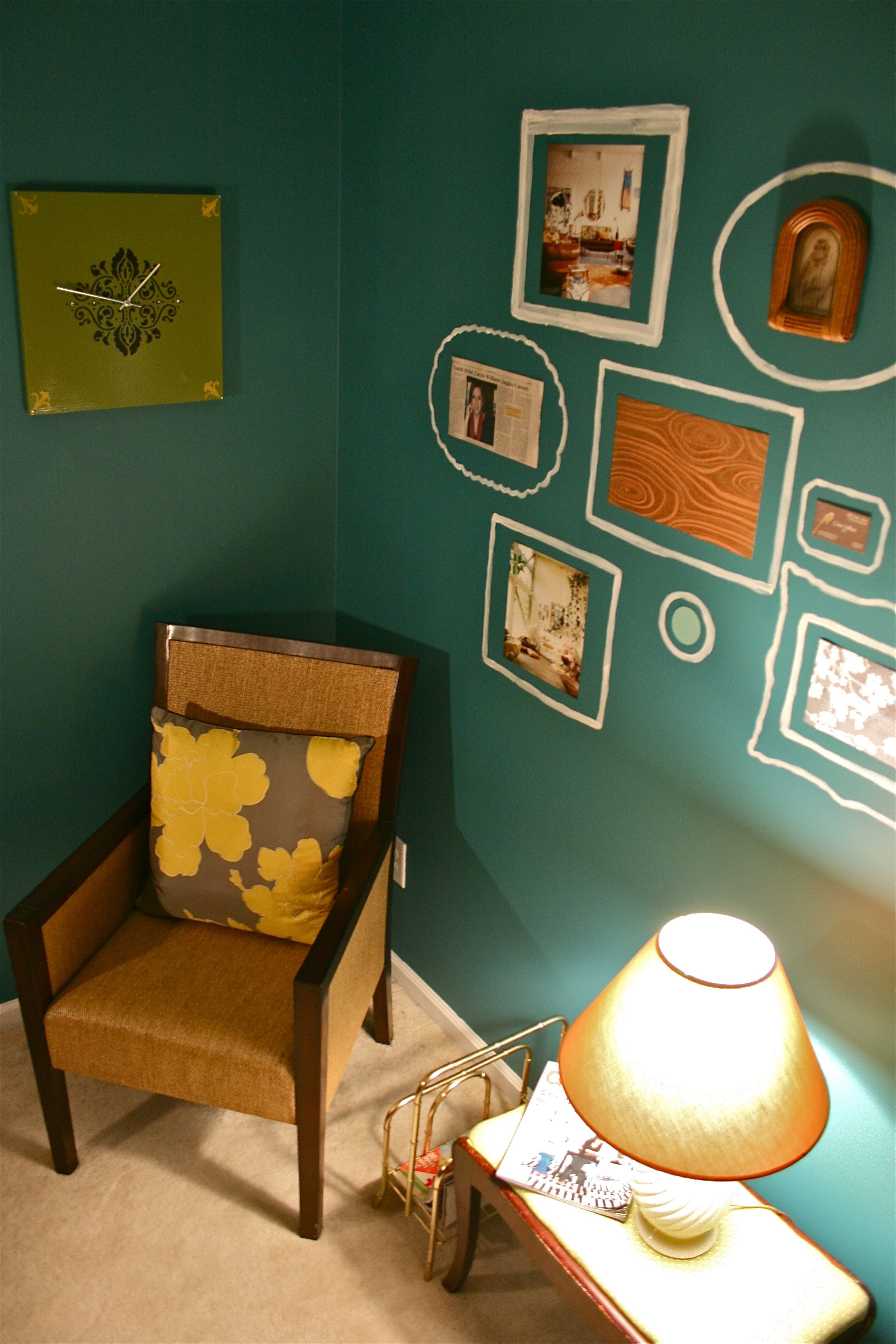 But ANYWAY – Back to the new art collection…The sketchy quality of the lines is definitely still evident with the art added, but I think filling the "frames" did the trick in turning the painted edges from looking like a kindergarten's school project into something intentional and interesting.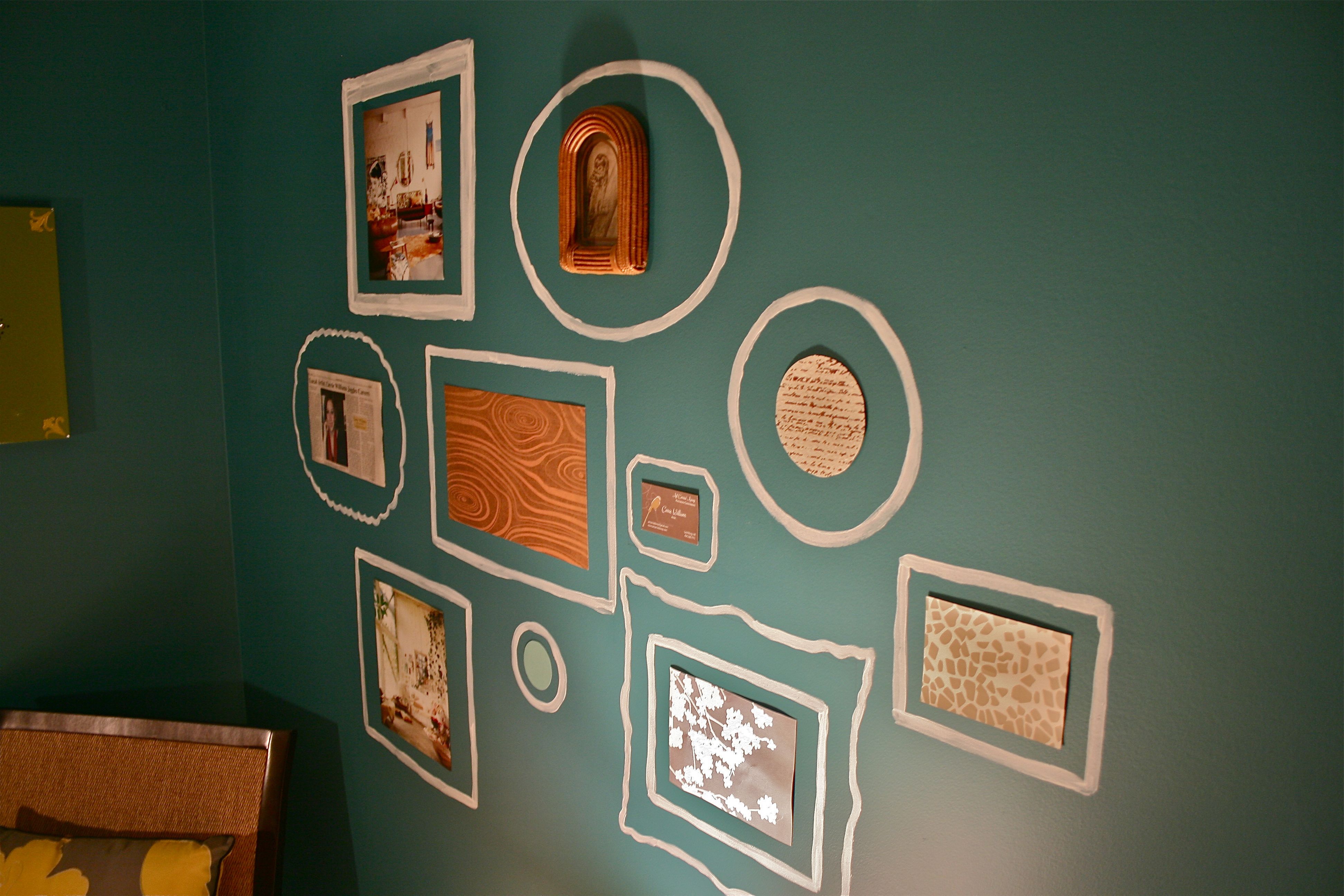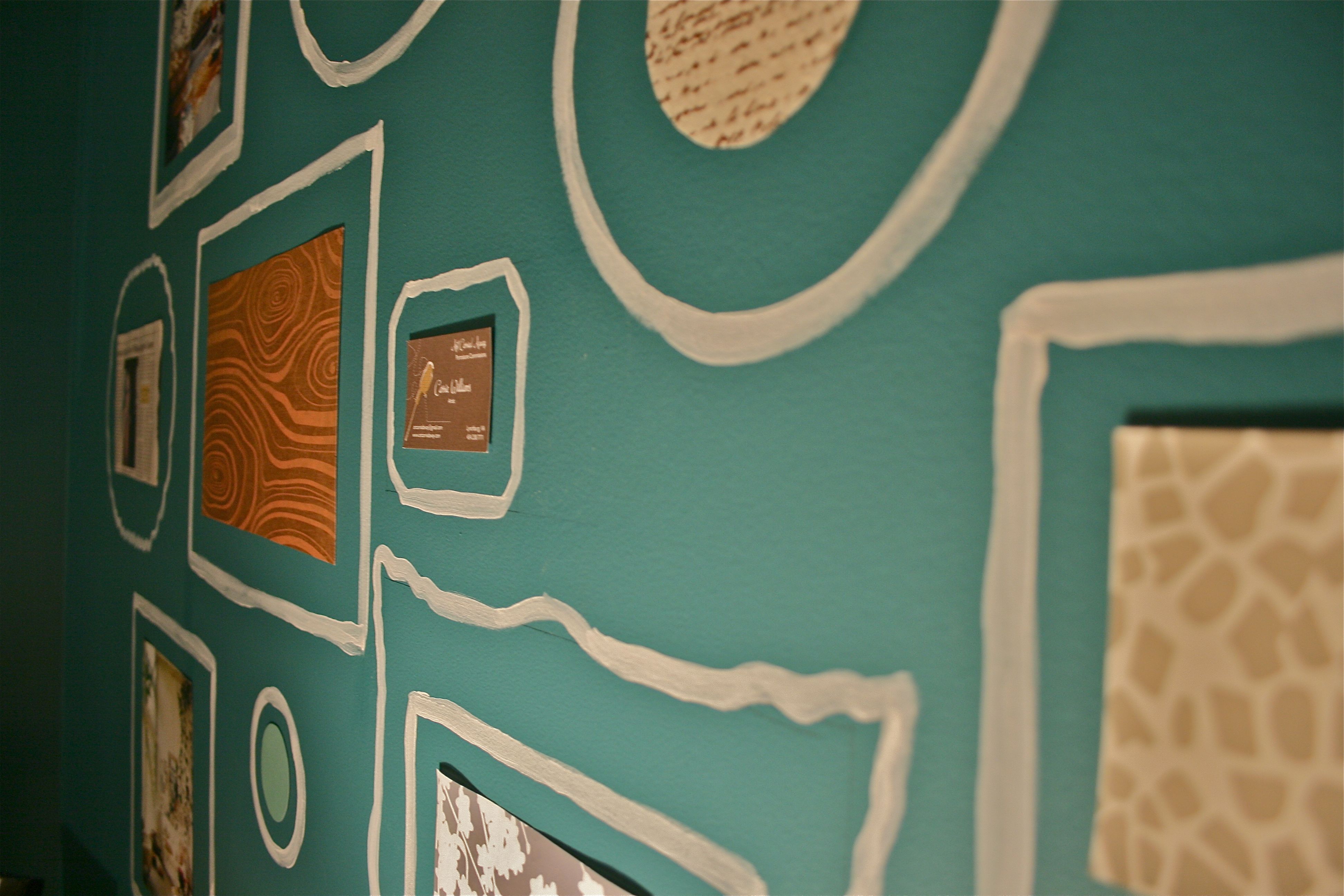 Here are a couple of details, although my feeling is that the singular pieces look a little archaic by themselves. The gallery wall is MUCH more successful as a "big picture". But for curiosity's sake…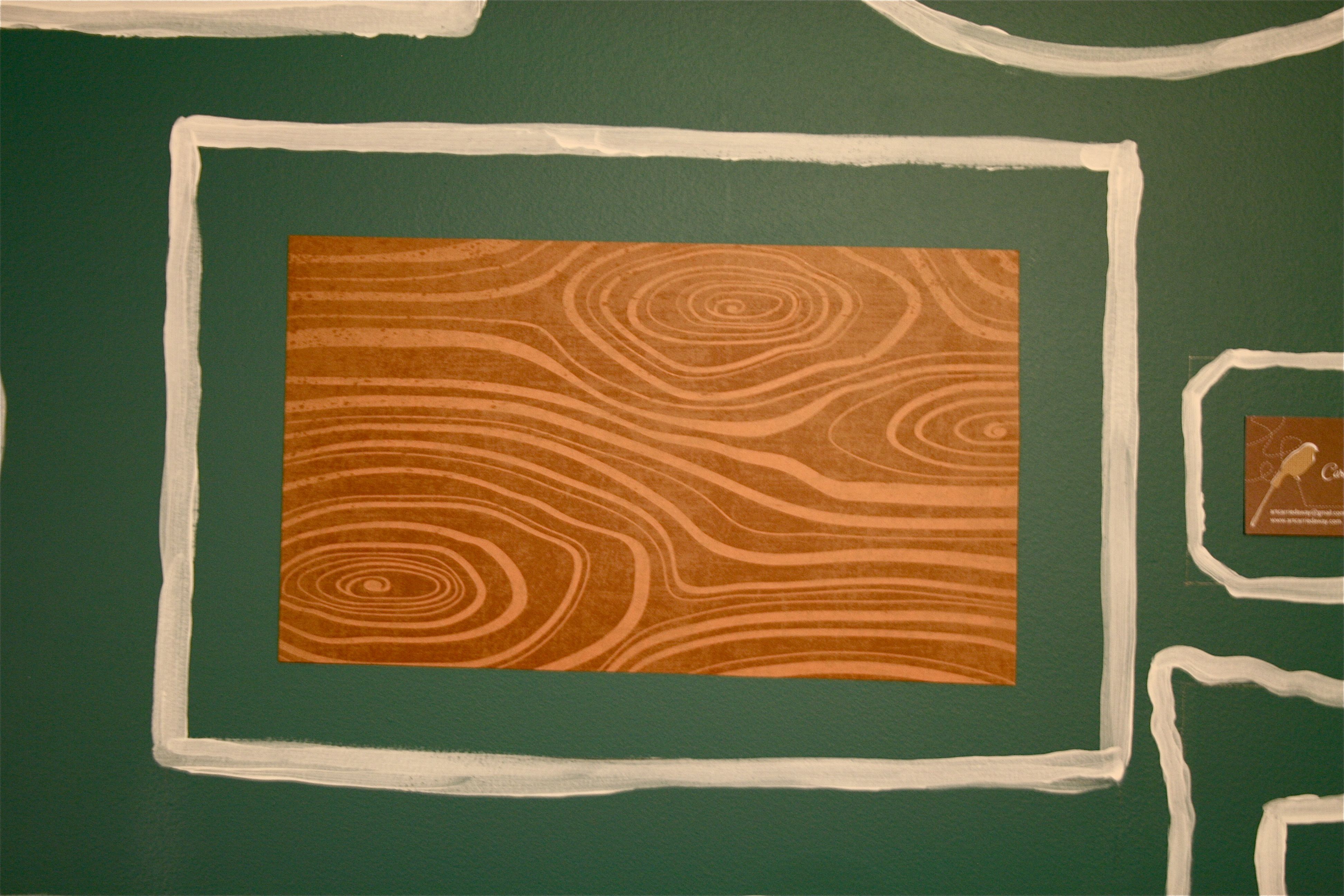 SIDENOTE: You knew I had to put an owl in there SOMEWHERE…And yes, I put a real frame inside of a fake frame – Sort of a play on the fact that this whole project is essentially make-believe with that third dimension.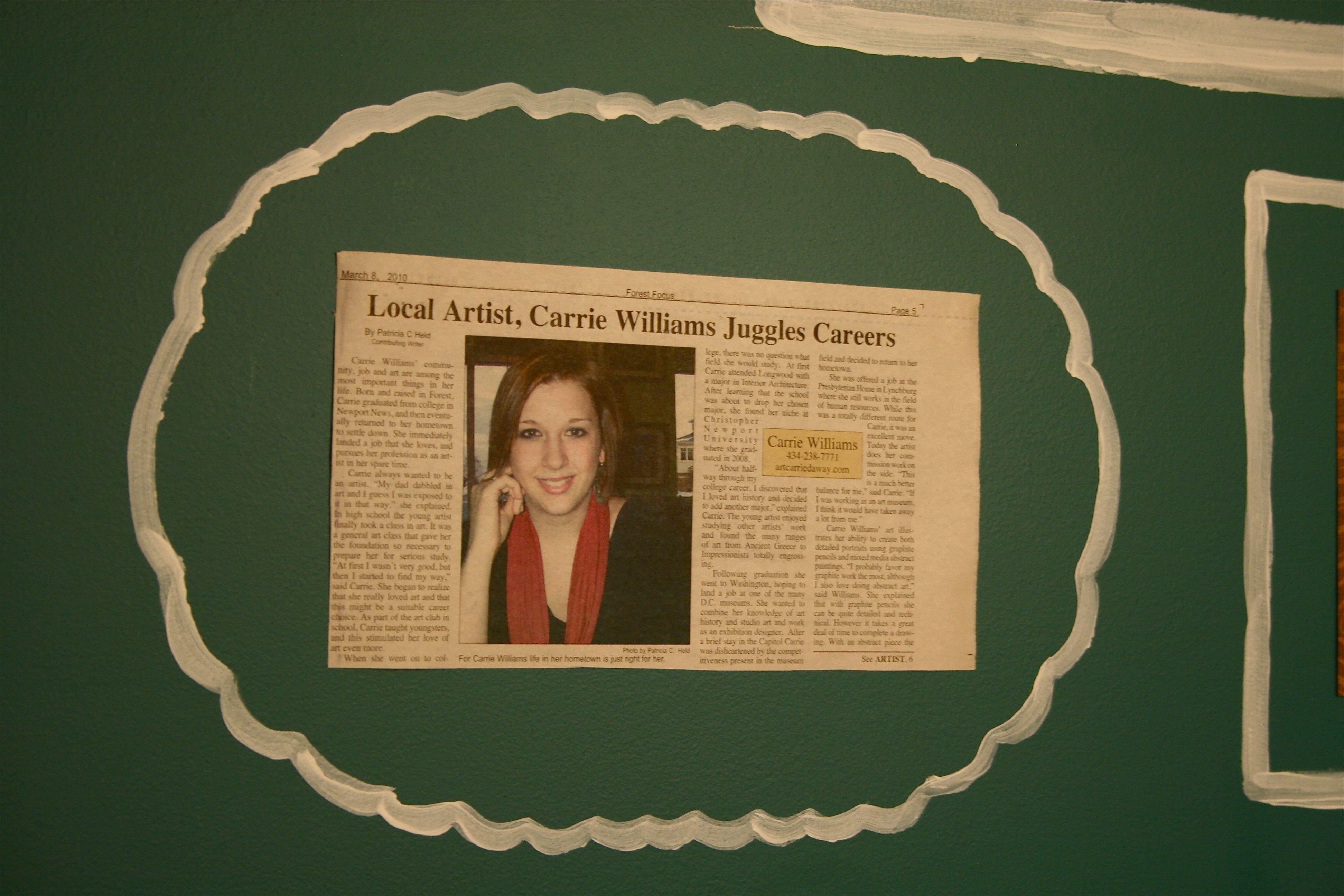 This angle definitely makes me want to cuddle up with a fleece blanket and a book, while intermittently gazing up at my new faux gallery 😉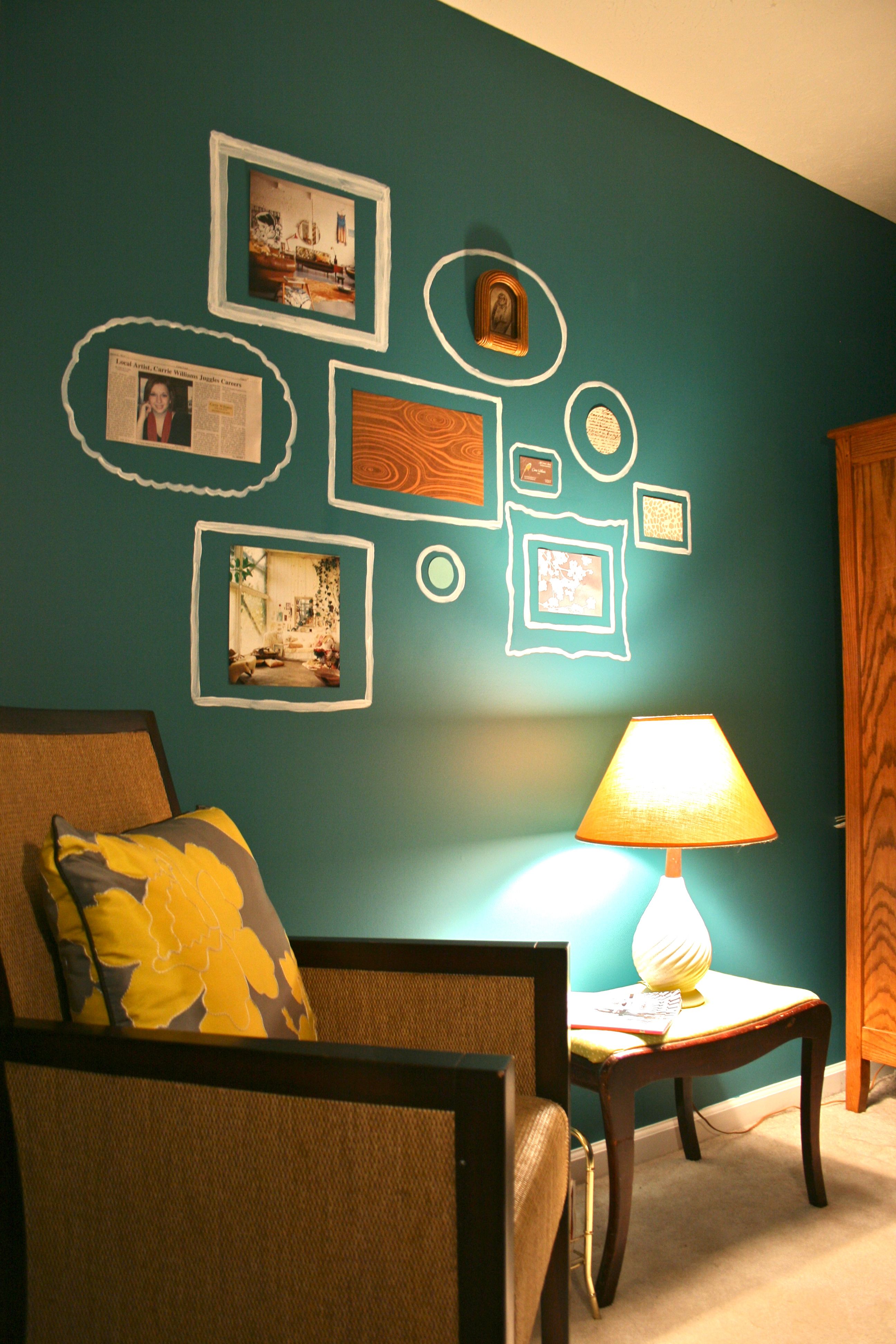 I hesitate to even show you what it looks like on a regular basis when the reading nook is dismantled and the elliptical (and litter box) is back in place…But this blog is all about reality so here it goes: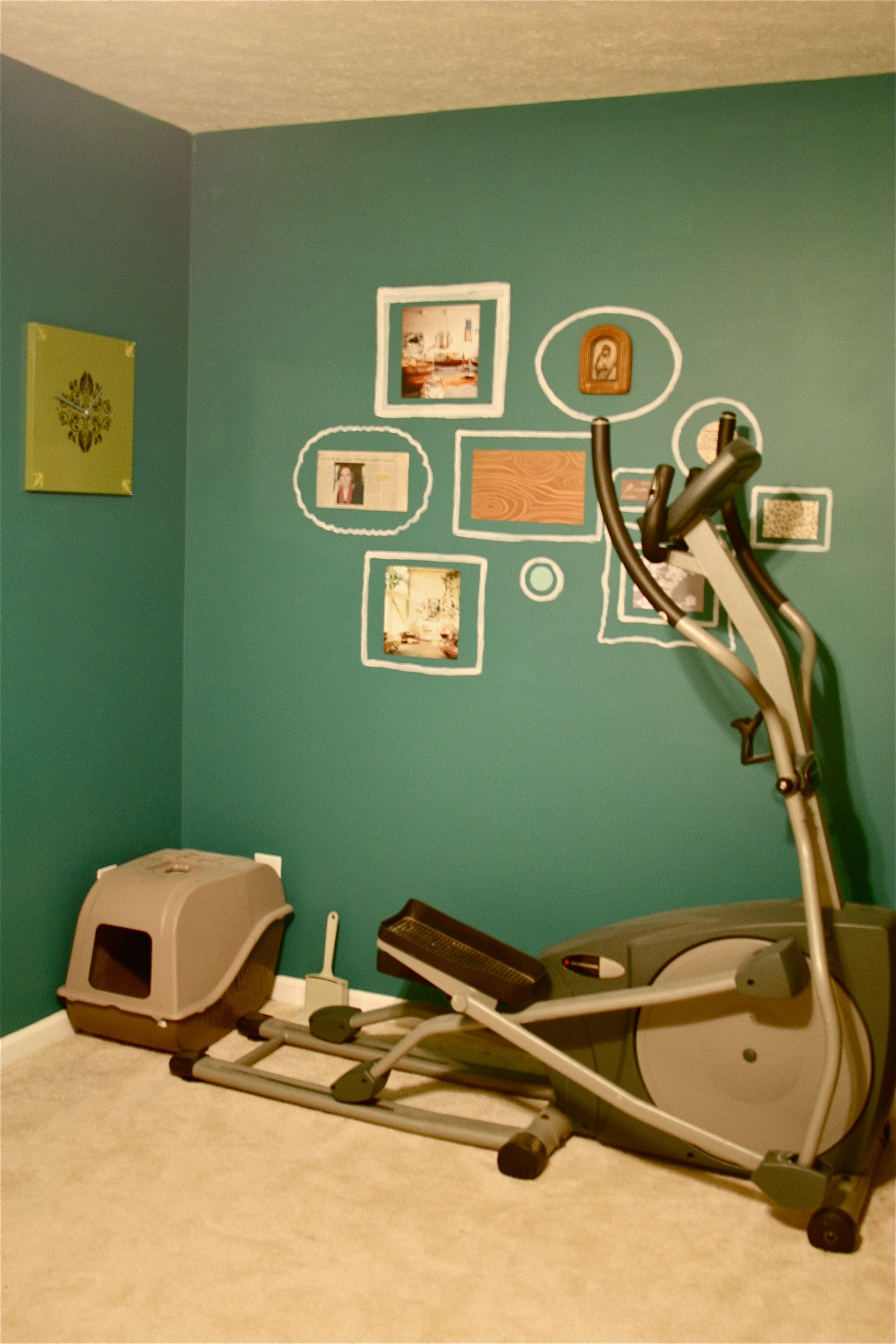 Ick.
Oh well – At least it's better now with SOMETHING on the wall…Plus, maybe if I whine enough John will trade the bulk of the elliptical in for a foldable workout system that can gooooo awwwwaaayyyyyy when not in use. I would L-O-V-E to put a day bed in its place so that we had a place for guests to sleep over and a sofa/reading nook the rest of the time. Fingers crossed!!
For now, let's go back to my day dream of what it could look like 24/7…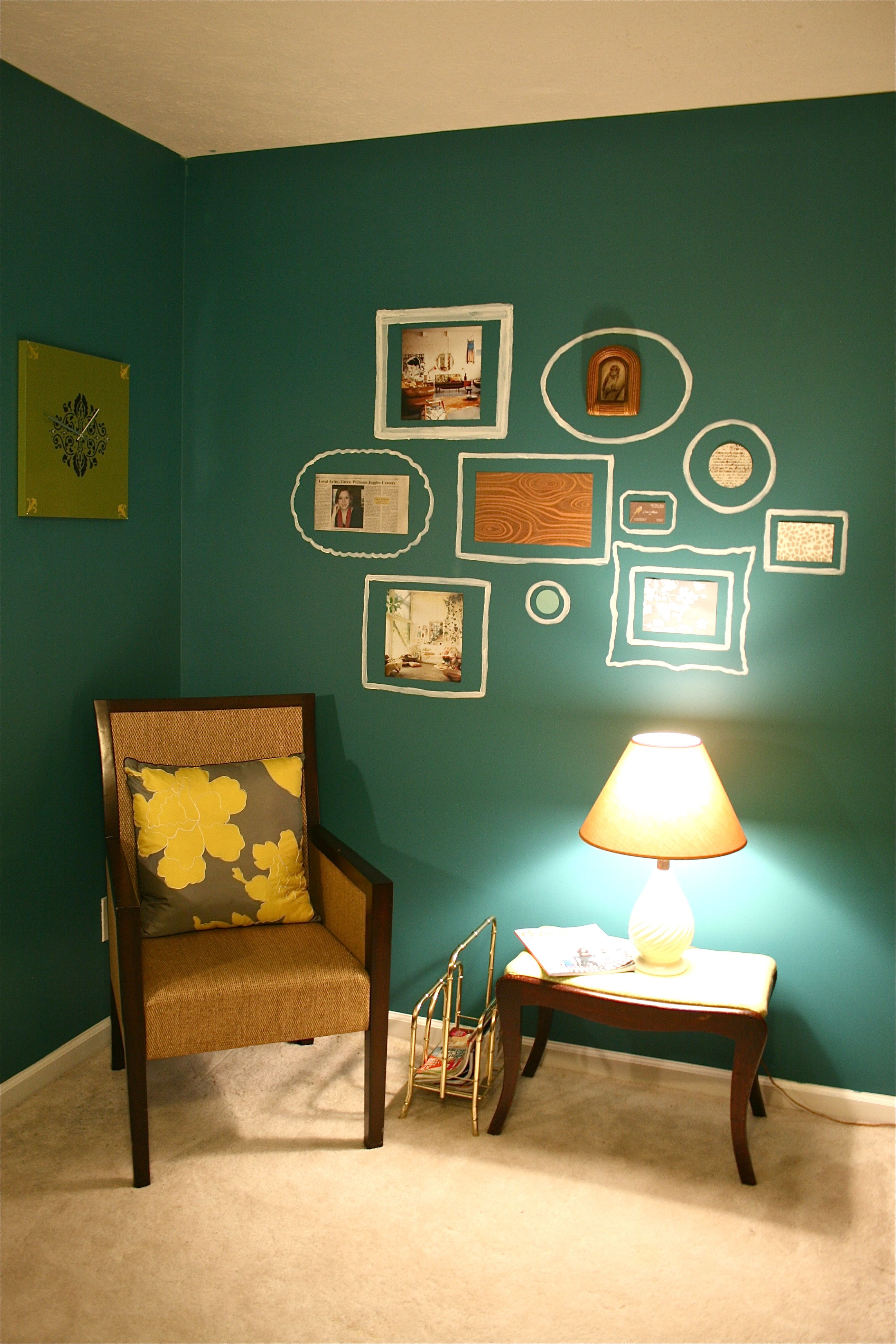 Would love to get your thoughts on this!
Have a great weekend 🙂