Now I have no idea how this happened, but apparently it's been a whopping TWO AND A HALF MONTHS since my last "Thrift Store SCORE!" – This is a record people. As I was sitting at the table with John last night planning today's blog post, I paused and asked him when the last time was that we had brought something home from the thrift store (besides the tiny something I'm about to tell you about). He said he couldn't remember.
This, my friends, is huge.
If you've been keeping up with us, we used to have this thrift-centered feature every single week. but it started to fuel my urge to constantly shop at second-hand stores…We were quickly running out of room to display and set things, even though we bought some really special pieces in that era. Here are a bunch of my favorites: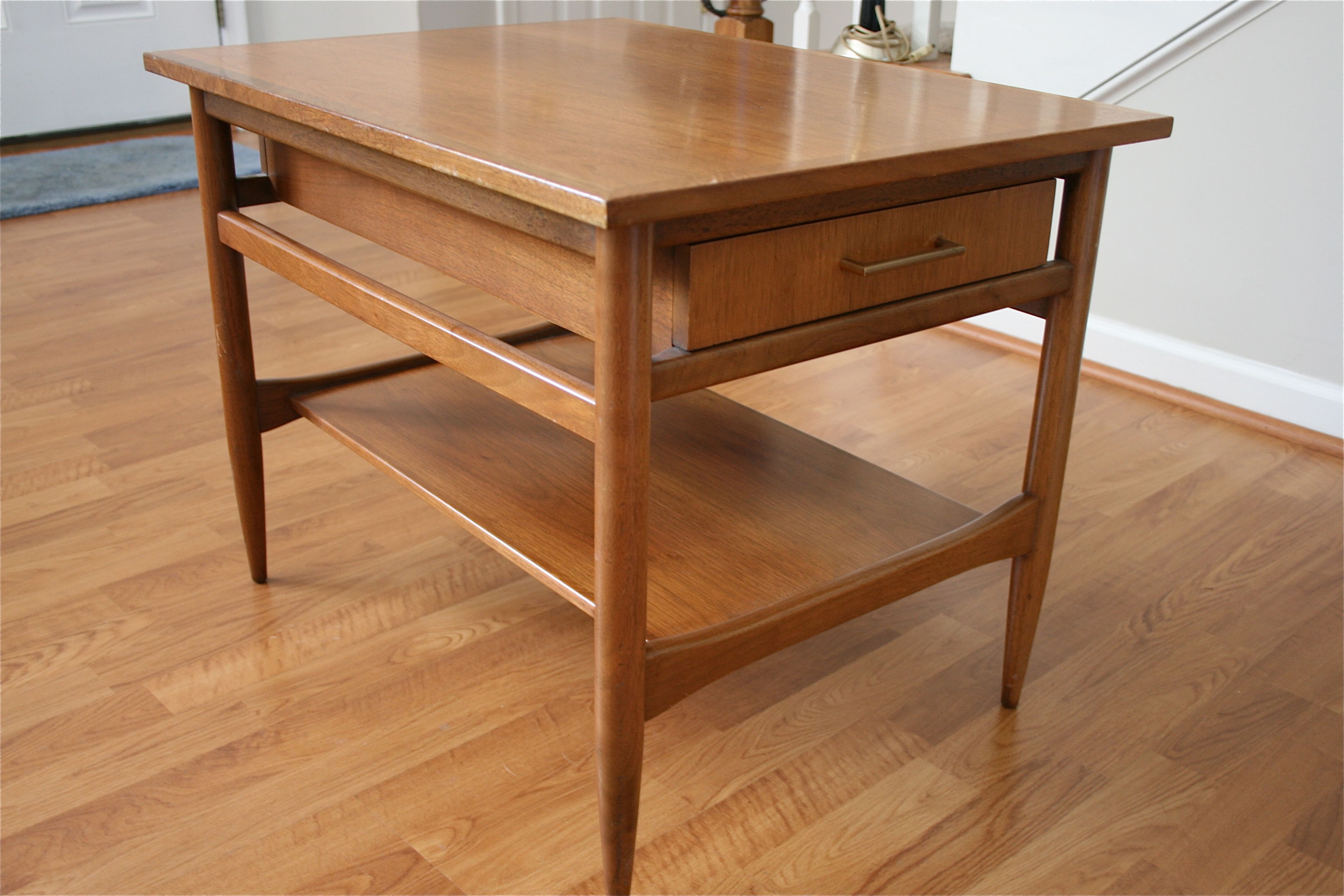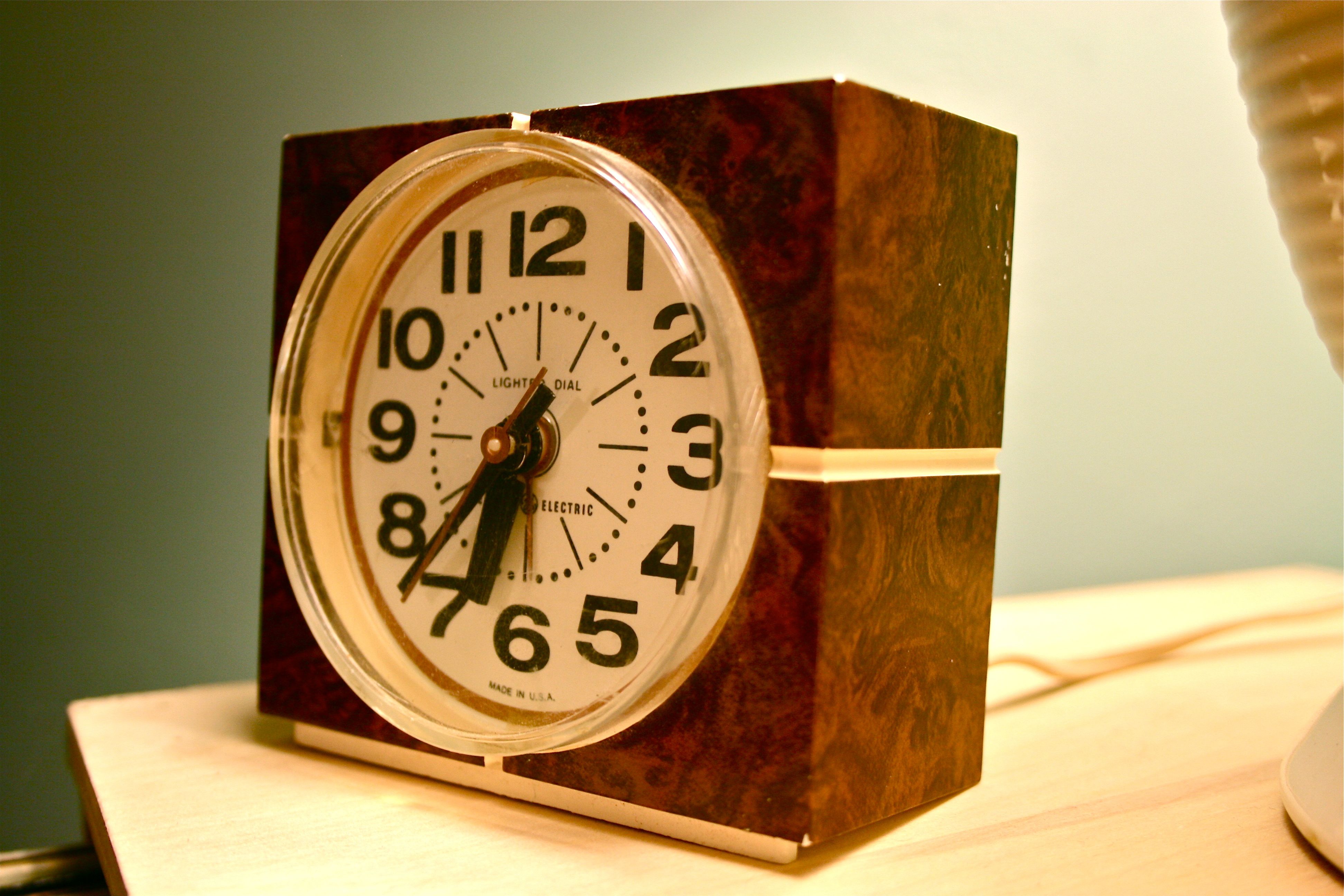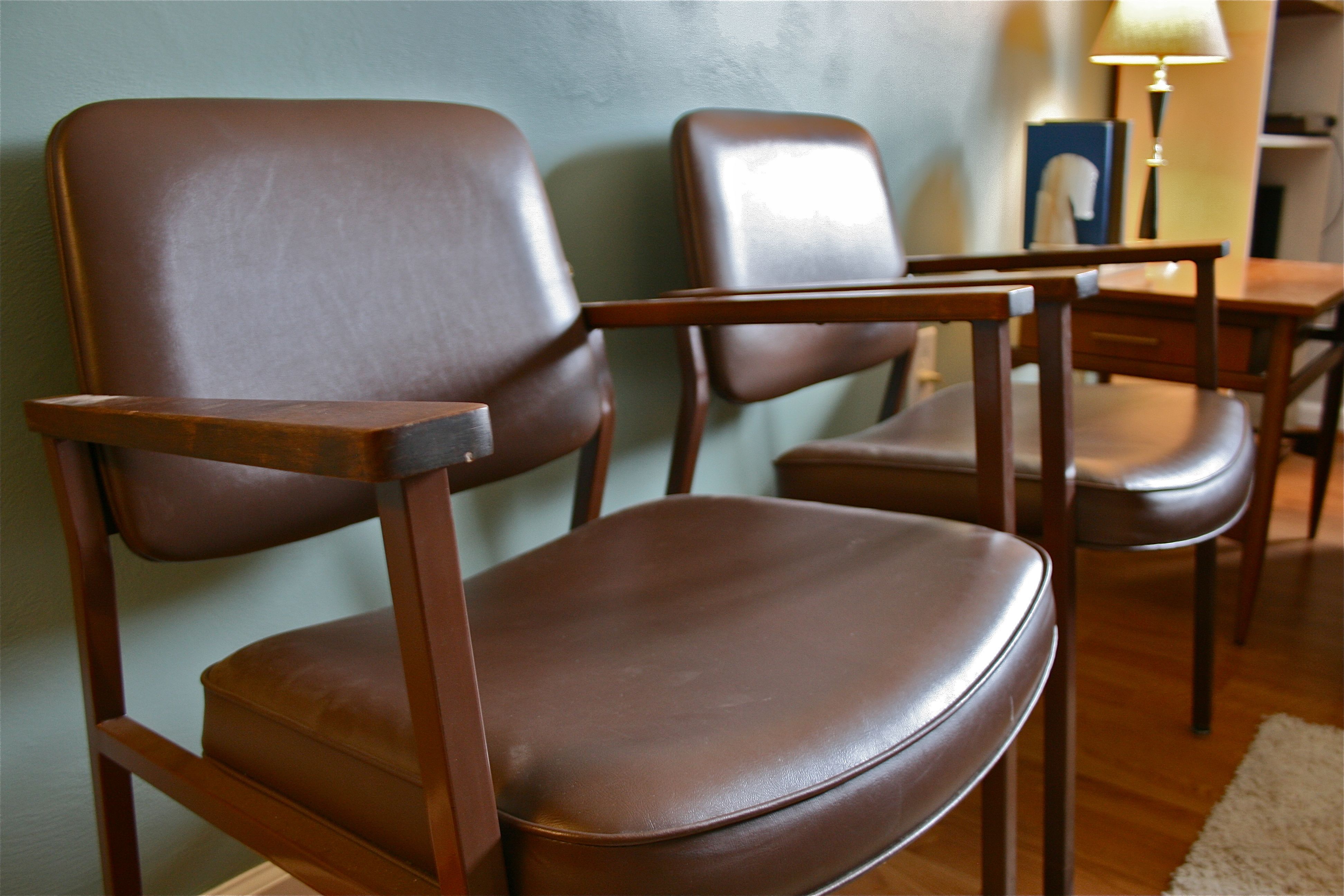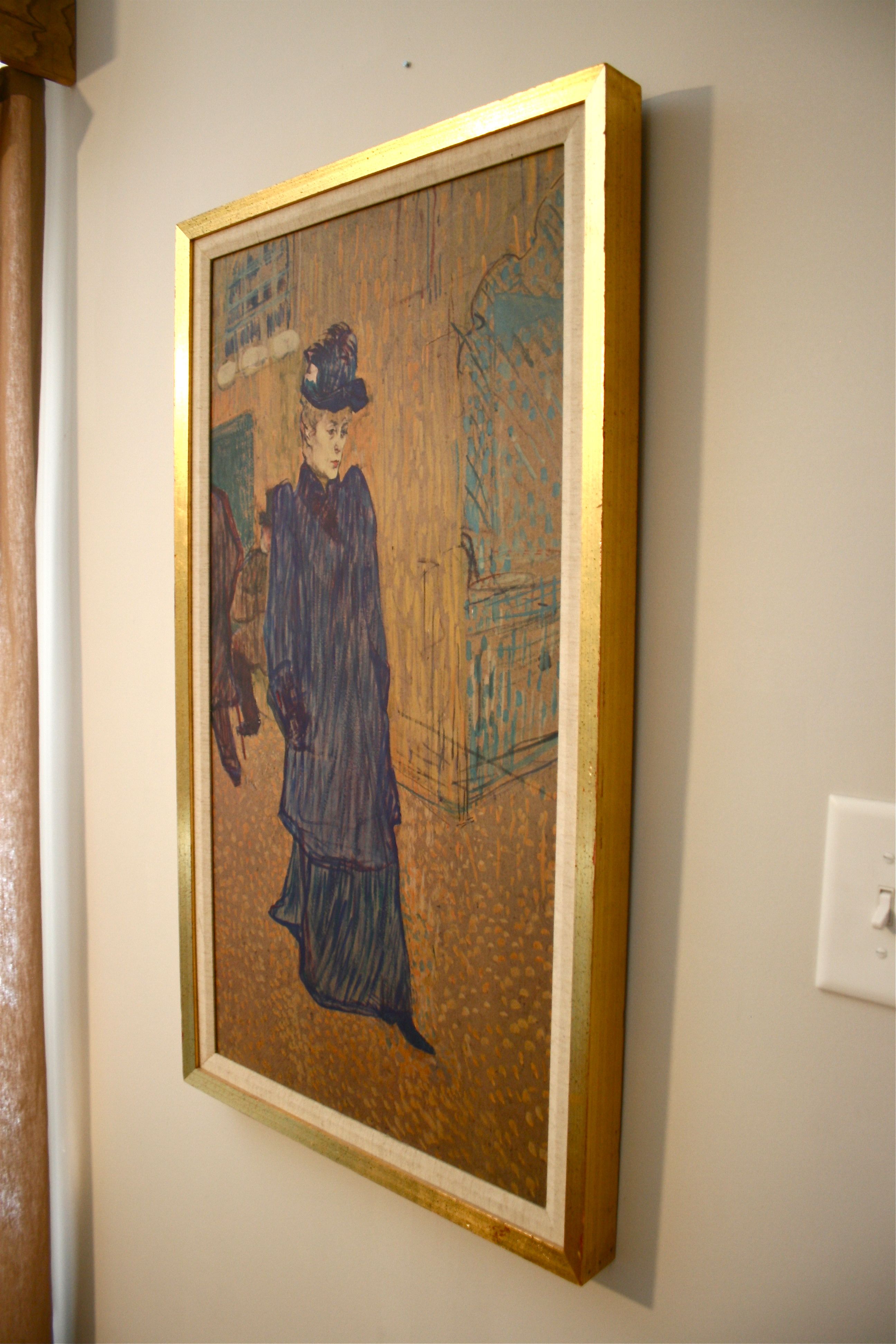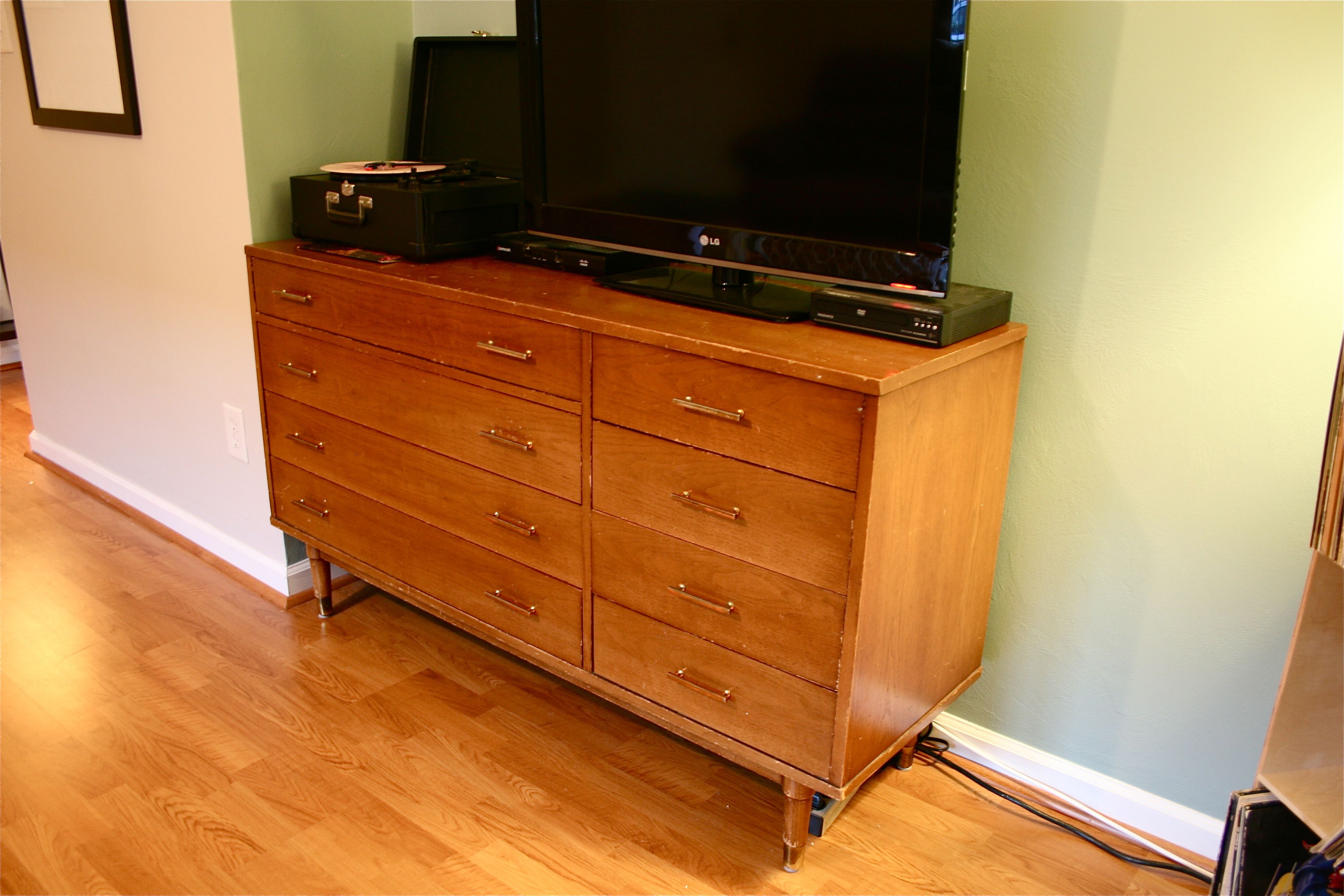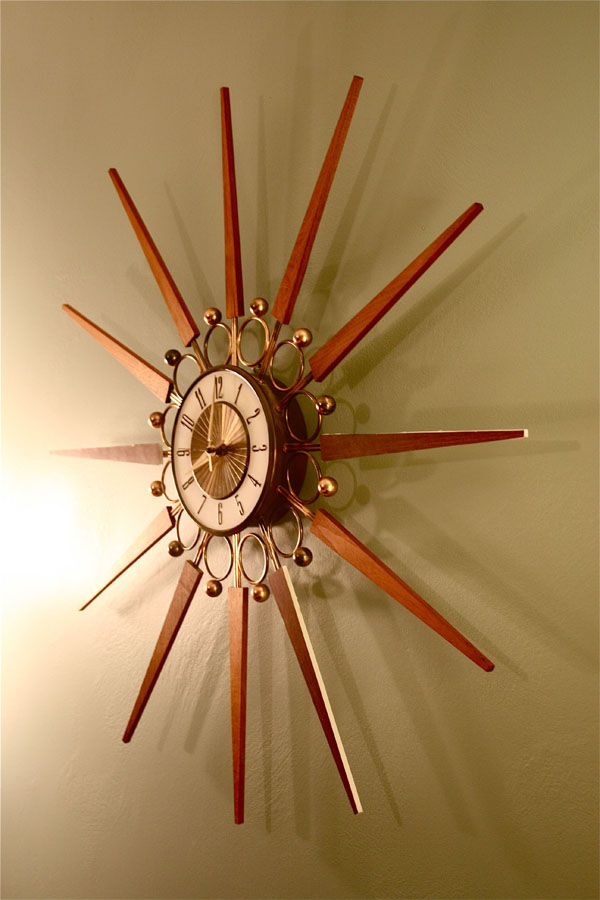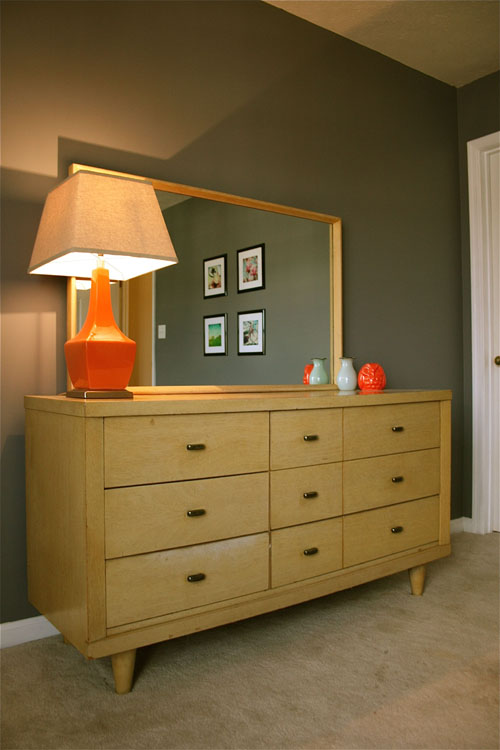 So proud of those finds…And NOTHING was over $150 – In fact, most of it (except for the two dressers and the side table) was under $20! I think that little table-top clock was $1 🙂
But anyway, the amazing thrifted treasures we were able to dig for and bring home slowly started to fill up the house. The renovations Toronto friends of mine made to their house inspired me. So then I cut the feature back to once a month, thinking this would keep my wallet feeling a little cushier. It did the trick! Instead of feeling the need to buy SOMETHING every time we went downtown to scour the crowded warehouses full of old furniture, records and figurines, I started to look for only the most special of objects. I got picky! So much so, that even the monthly "SCORE!" posts got cut down…
But time has passed and, almost three months after my last big second-hand purchase, I finally found one very important thing to bring home from the store…I dare you to find it in this next photo: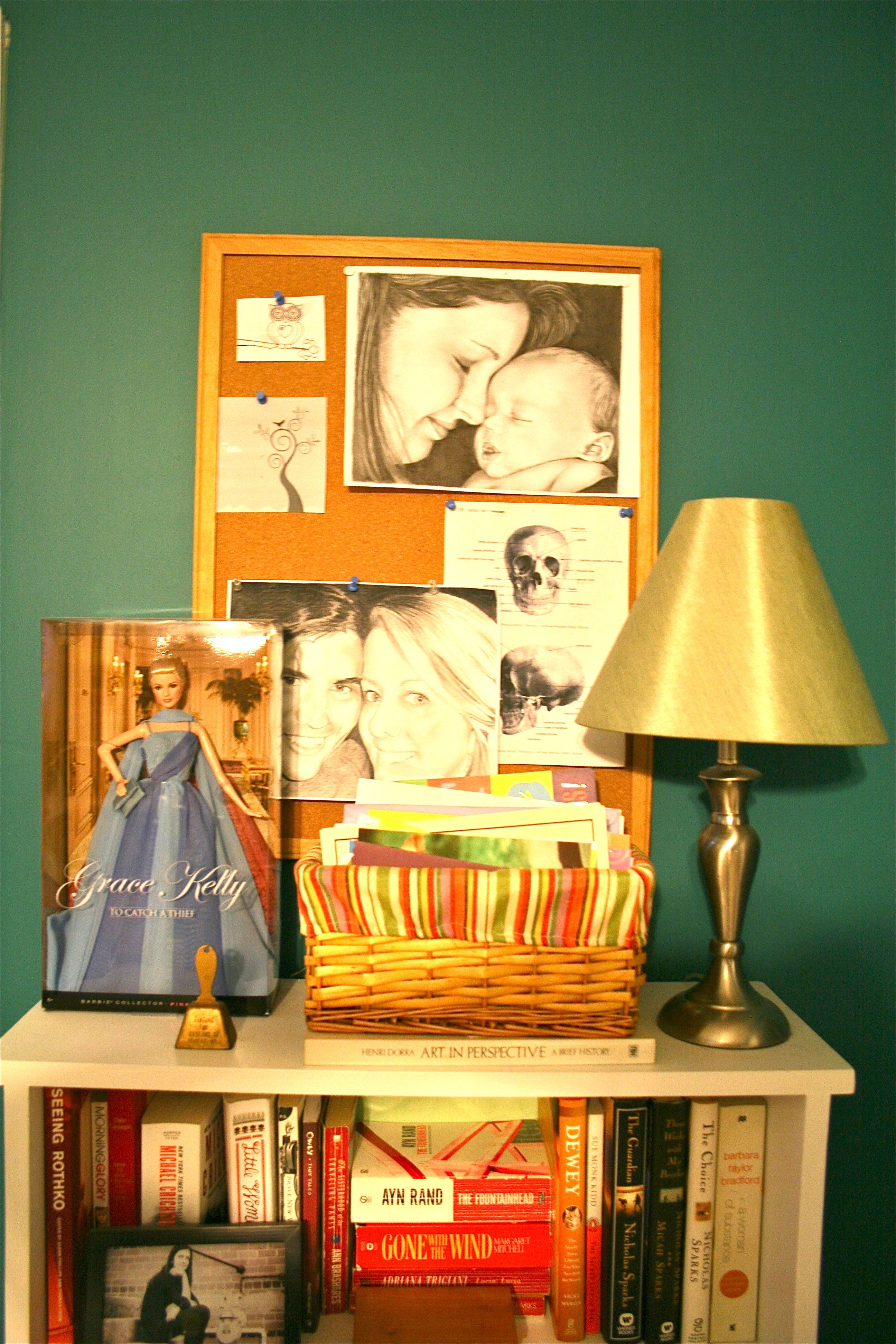 No it's not the Grace Kelly collectors Barbie doll (don't hate – I'm a MASSIVE, clearly devoted fan and there's nothing wrong with that!) or the brushed nickel lamp. It's not the books or the picture frames…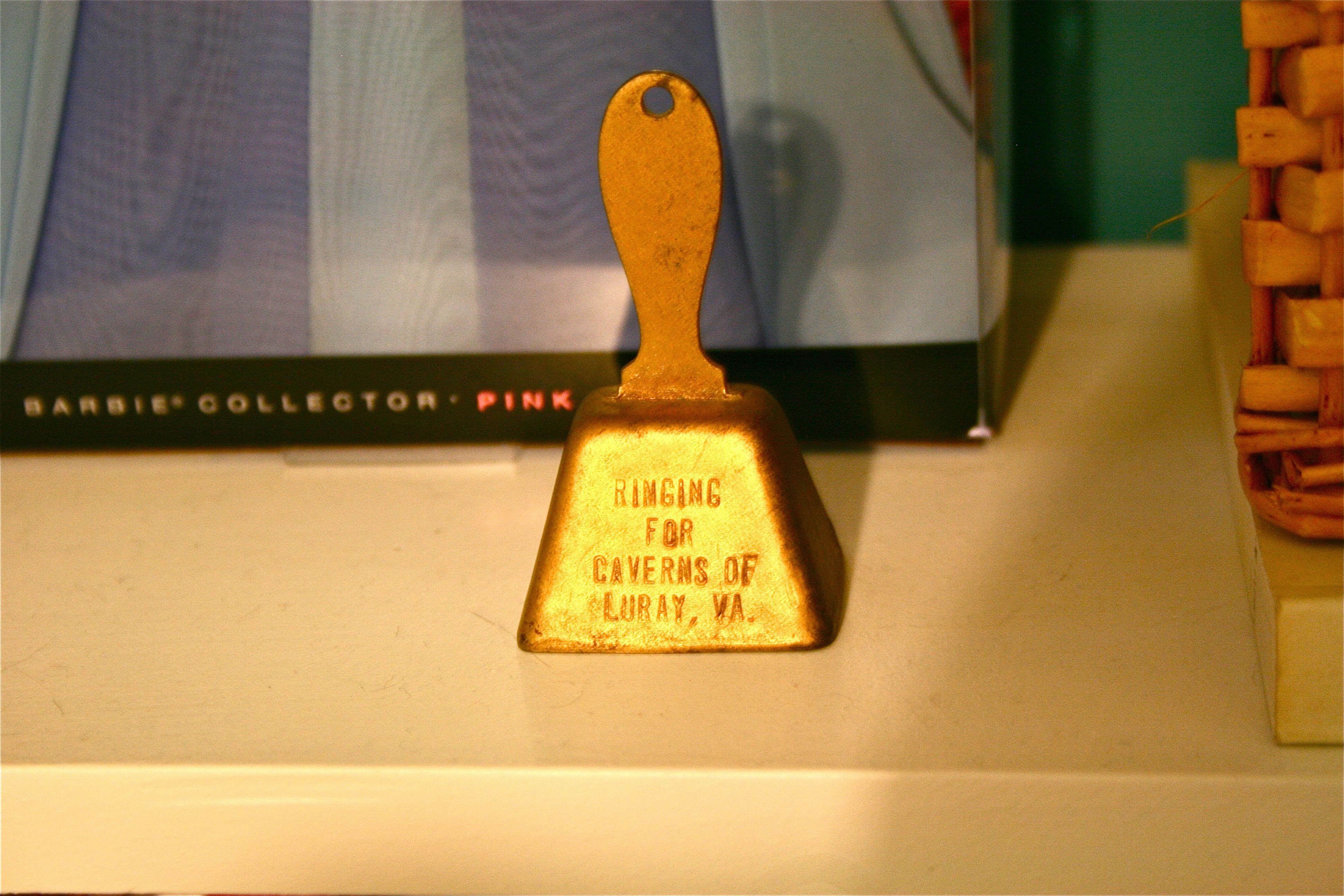 Today's "Thrift Store SCORE!" is this teeny tiny little antique metal bell!
I know my mom is probably smiling like crazy when she sees this, because she knows E-X-A-C-T-L-Y why this itsy little piece of cheap souvenir metal made the cut for our feature today.
So here's the story: Ever since my little sister and I were kids, our mom and dad were sure to take extra special care of us whenever we got ill. We were given the five-star treatment with milkshakes for achy throats, bland-but-yummy grilled cheese sandwiches made to order for sensitive tummies and any movie, blanket, teddy bear we wanted in our time of need. I was more often than not the one who was sick – I tend to be a bit whiney and pathetic when I have the slightest hint of an illness…Sorrrryyyyy mom and dad…But the other VERY important thing that we got when we were sick was a bell.
This bell was a special bell that my dad bought on a business trip to France. It has a French inscription on the side and is made out of a heavy cast metal with a wooden handle and bronze sheen. To me, that little piece of hard, heavy metal was the absolute epitome of comfort, because I knew that any time we needed something day or night, all we had to do was give the bell a quick jingle and help (in the form of mommy or daddy) would be on its way.
I don't have a photo of the bell on hand right now, but it looks little like these…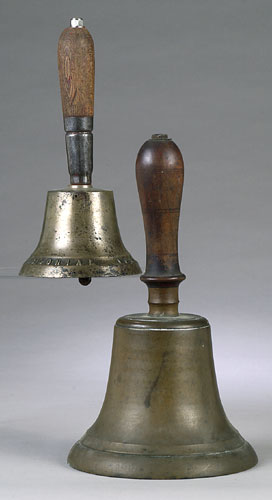 Times have changed and I don't have the luxury of parental comforting anymore (at least when I'm sick, although I'm pretty sure mom would move in for a week to take care of me if I asked her to). Now the torch has been passed to John to be the comfort-giver when I fall under the weather, and I now have the responsibility of taking care of HIM! I knew that I needed to find a substitute for my childhood bell when, two months ago, both John and I caught a cold and needed a little on-call TLC. I remember telling him the story of our French bell one day as the two of us were in pjs for the third straight day, sipping on soup to quell the pain. We eventually recovered (YAY!!!) and the hunt was on for our new family bell.
Last weekend, as we were making our rounds through the ancient buildings downtown of Estate Specialist, one of us (I can't remember who) picked up a tiny metal bell. We both paused and said "huh…" as we turned it over and inspected it. Right color, right metal, right weight (although a bit lighter), and it even had an inscription (although not in another language). SOLD!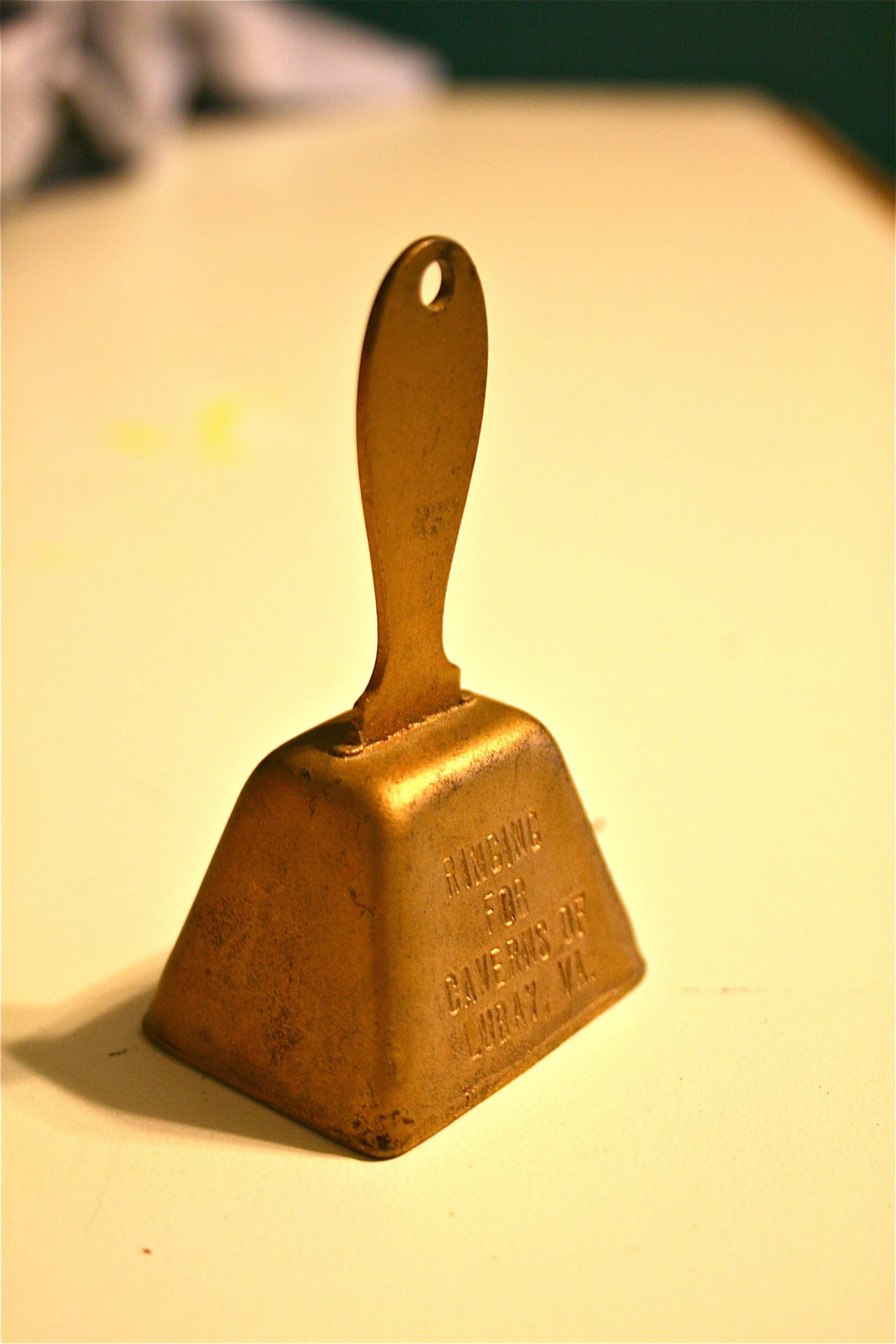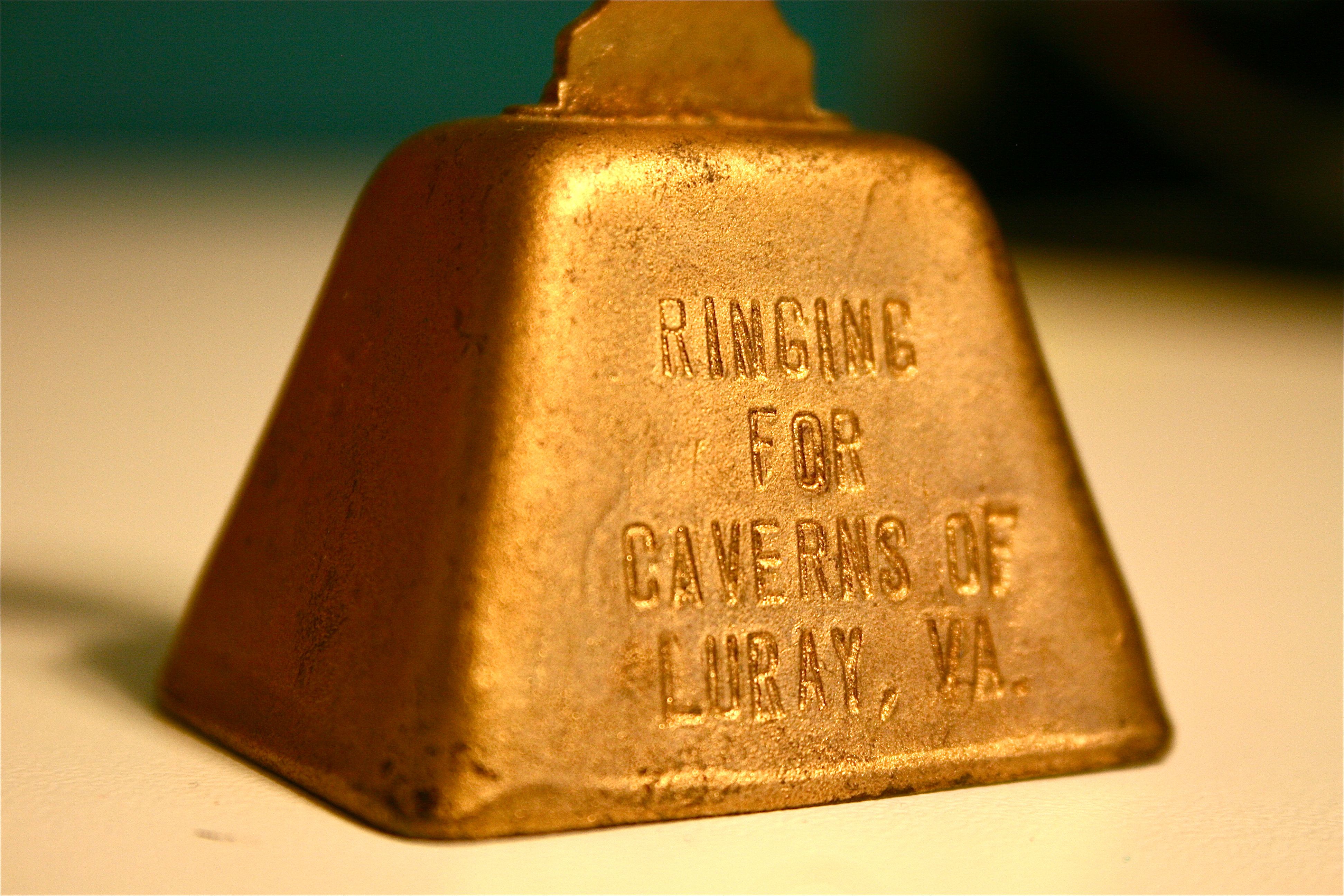 For $1.05!!!
Even though the words engraved in the metal aren't exactly as lovely and artistic as the one from my parents house, I love that it's a nod to our home state of Virginia. You can probably read what it says in the photo above, but just in case it reads "Ringing for caverns of Luray, VA." Luray is about two and half hours away from us here in Lynchburg – I think we'll have to go visit someday soon!
We haven't used it for its real purpose yet, nor are we anxiously awaiting this moment. But I can tell you right now that, seeing our little bell sit like a sentry beside the bed gives me a sense of well-being that I can't describe 🙂 I've said it before and I'll say it again – Thrift store treasures aren't so much about the piece itself, but about the story that goes with them…
Have a great weekend everyone!
(Photo credit for bells with wooden handles: here)