As some of you may have seen via my personal Facebook or Twitter, I was anxiously awaited the moment when I could unveil this morning's post…One of my closest friends, Bonnie, is having her first baby this December (or possibly earlier, depending on how patient the baby is) – I mentioned last week that her baby shower was this past Saturday, and it was so much fun to celebrate with her family and friends. All of us ladies got to do the requisite "ooing" and "ahing" (and "awwwwing") over her baby's gifts and we snacked on delicious cake and snacks. It was "cute as a button" (as was the theme).
This week, Bonnie and I were supposed to meet up for coffee, but when she suggested a project instead I was ALL for it! Especially because it involved something for baby Bubba (this is her baby's nickname until she and her husband, Todd, unveil the chosen name after the birth).
Here was the plan – Bonnie decided she wanted to paint a special mural on the wall of the nursery for her son – Something to go with the rustic theme she has chosen for the space. I think initially she had looked into a wall decal, but after finding out how expensive they were, she decided to DIY it. So she borrowed a projector from her work and picked out an image of birch trees. Then, projecting it on the wall she began to draw the image with a pencil, planning on painting in the lines to finish it up!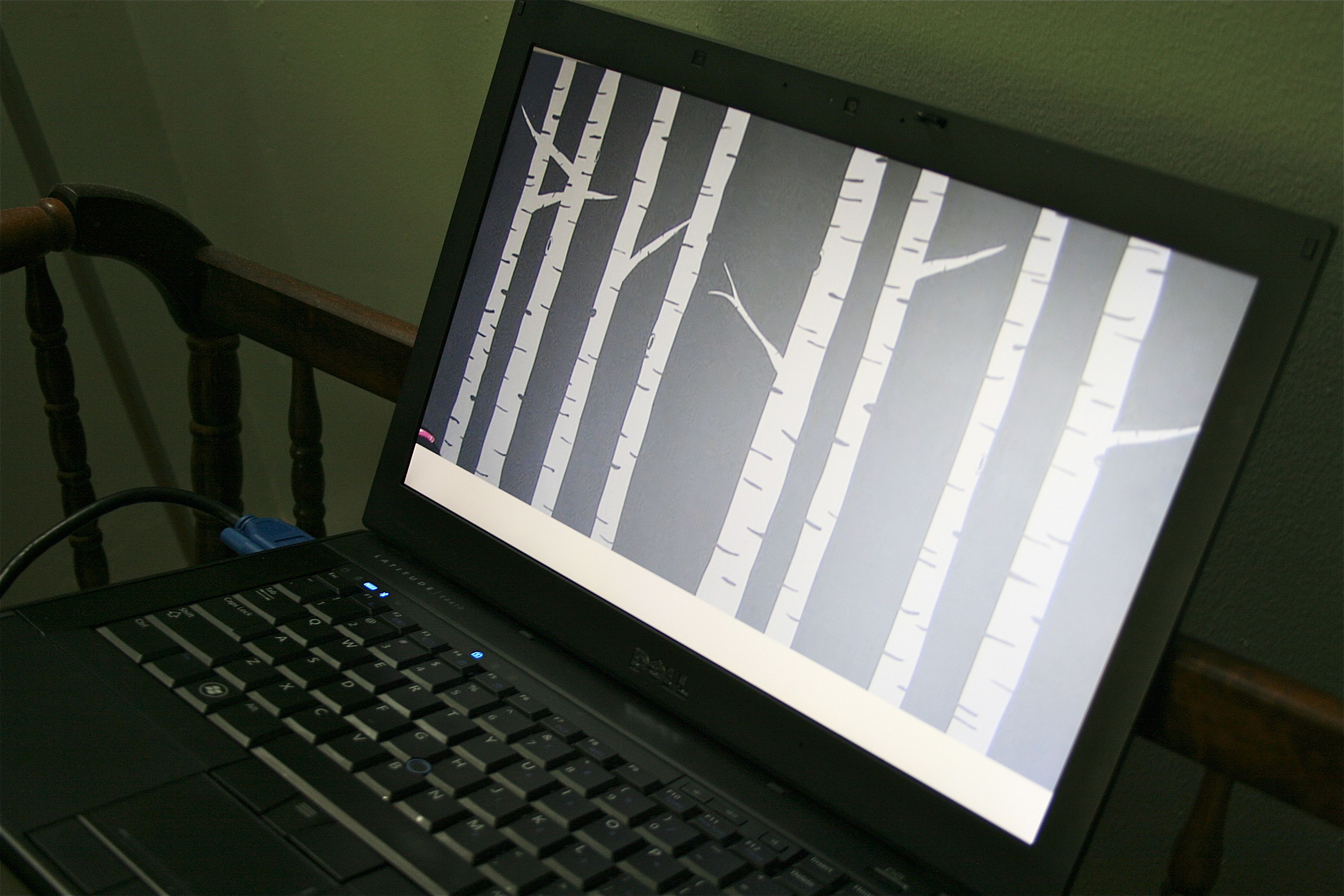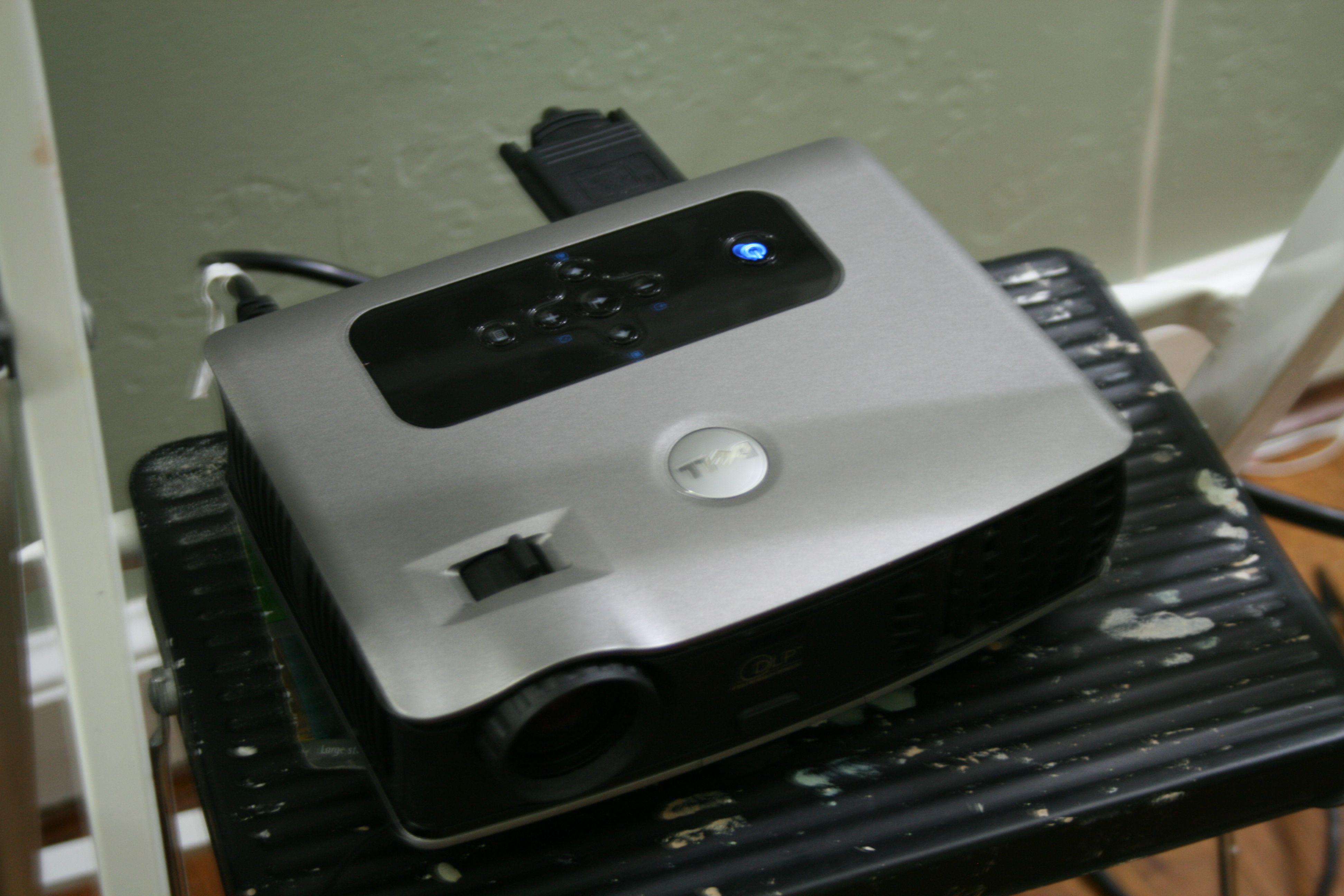 When I got to her house Tuesday evening, this is what she had already managed to accomplish (she had the projector light turned on so that we could see the pencil lines):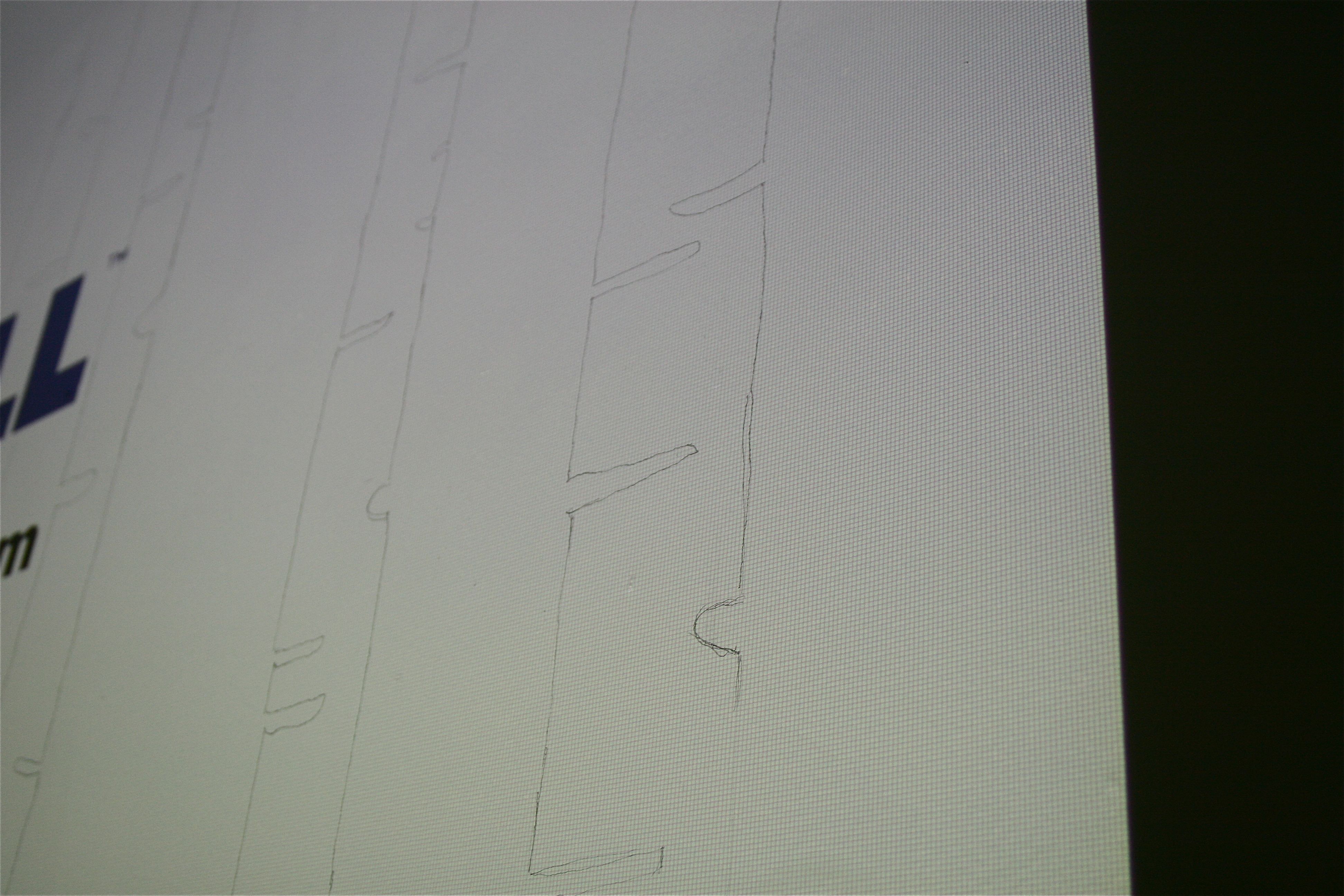 And here it is with the trees shining through the projector: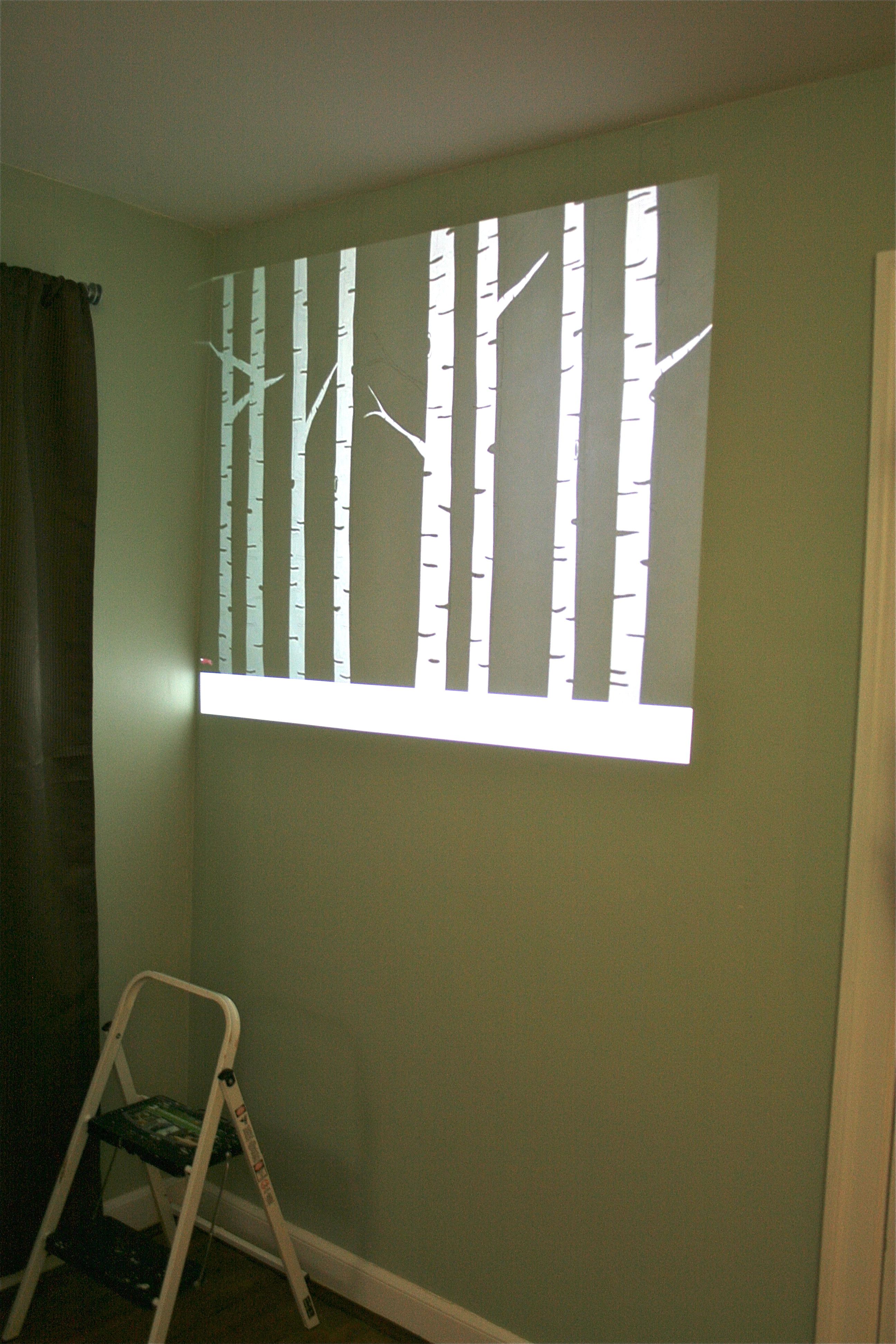 As we chatted about our days, I climbed the step ladder and did a little sketching. Here I am finishing up some of the higher lines: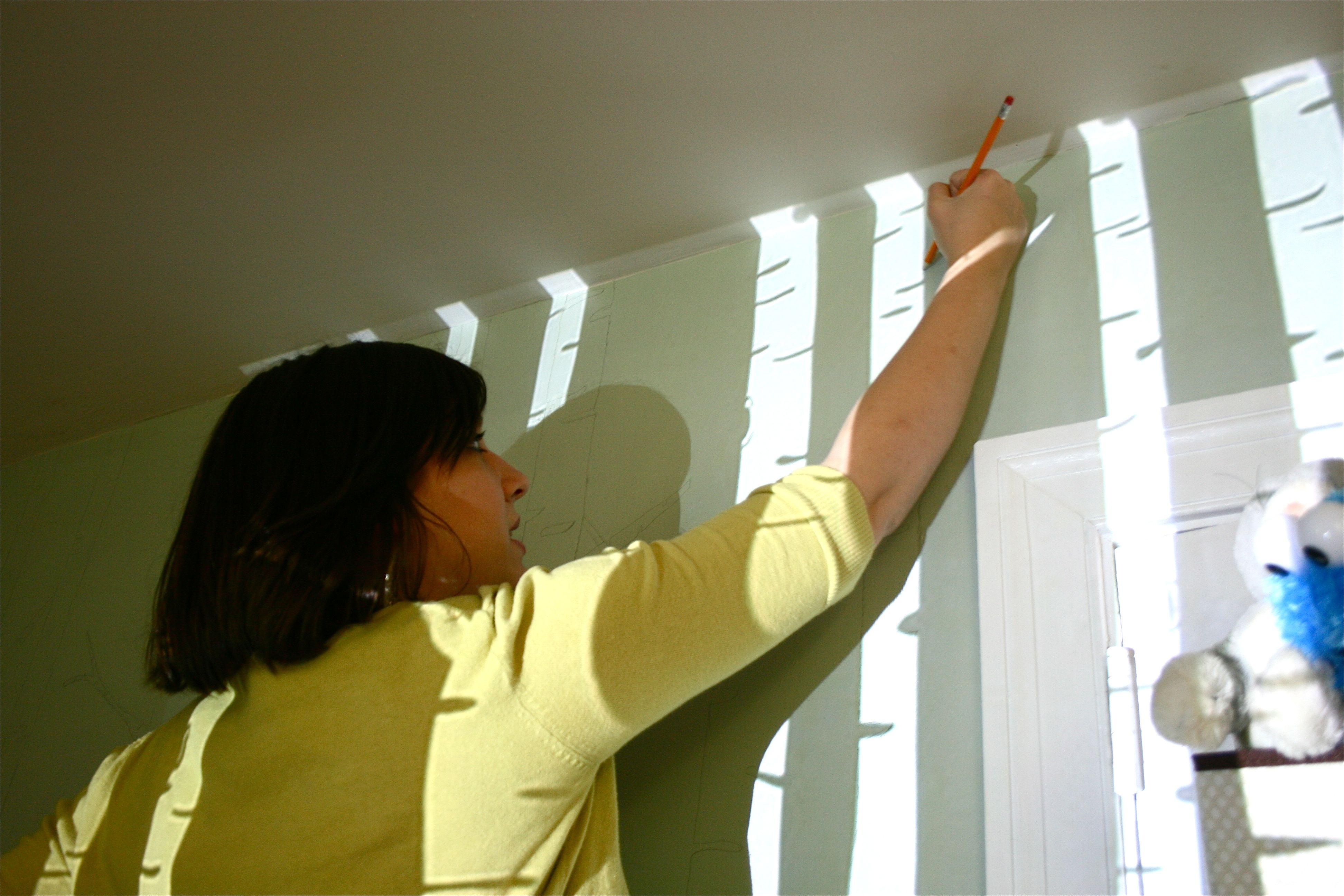 She had pretty much finished the bulk of the stenciling by the time I knocked on the door, but the plan was to make it come down to the top rail of the crib. The crib was pushed over to the other side of the room to allow for access to the wall, but Todd kindly measured it for us and marked where the trees should stop to meet the edge of the crib (44 inches from the floor, in case you're curious).
Unfortunately, the image of the trees Bonnie was using didn't make it that low…So she flipped it upside down (the trees were thinner at the top then at the bottom and wouldn't have matched up well if we had just lowered the image as is) and then flipped it horizontally to match the right trees up with each other. Then she and I both got to drawing, half eye-balling it where the image didn't EXACTLY match up with the lit image.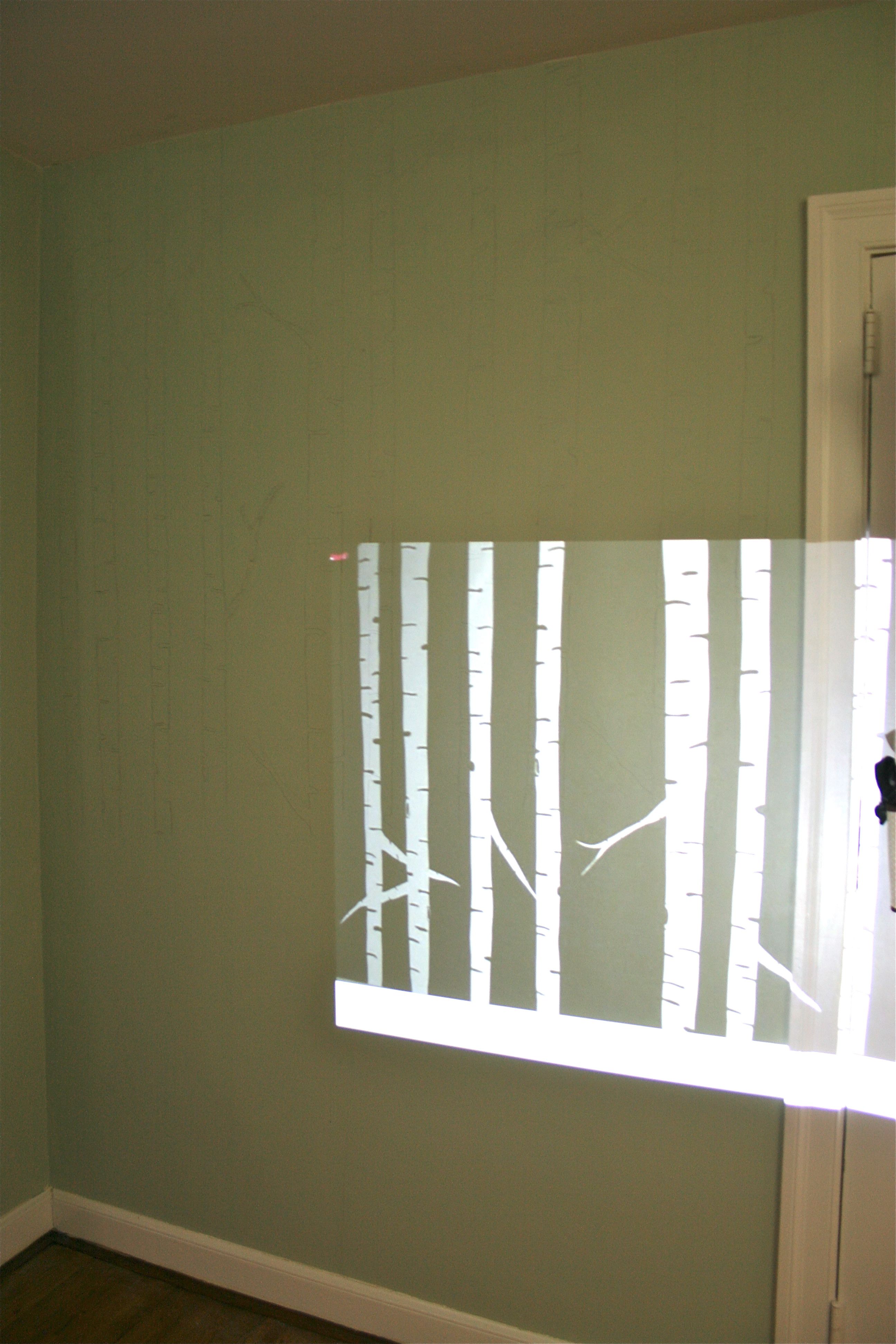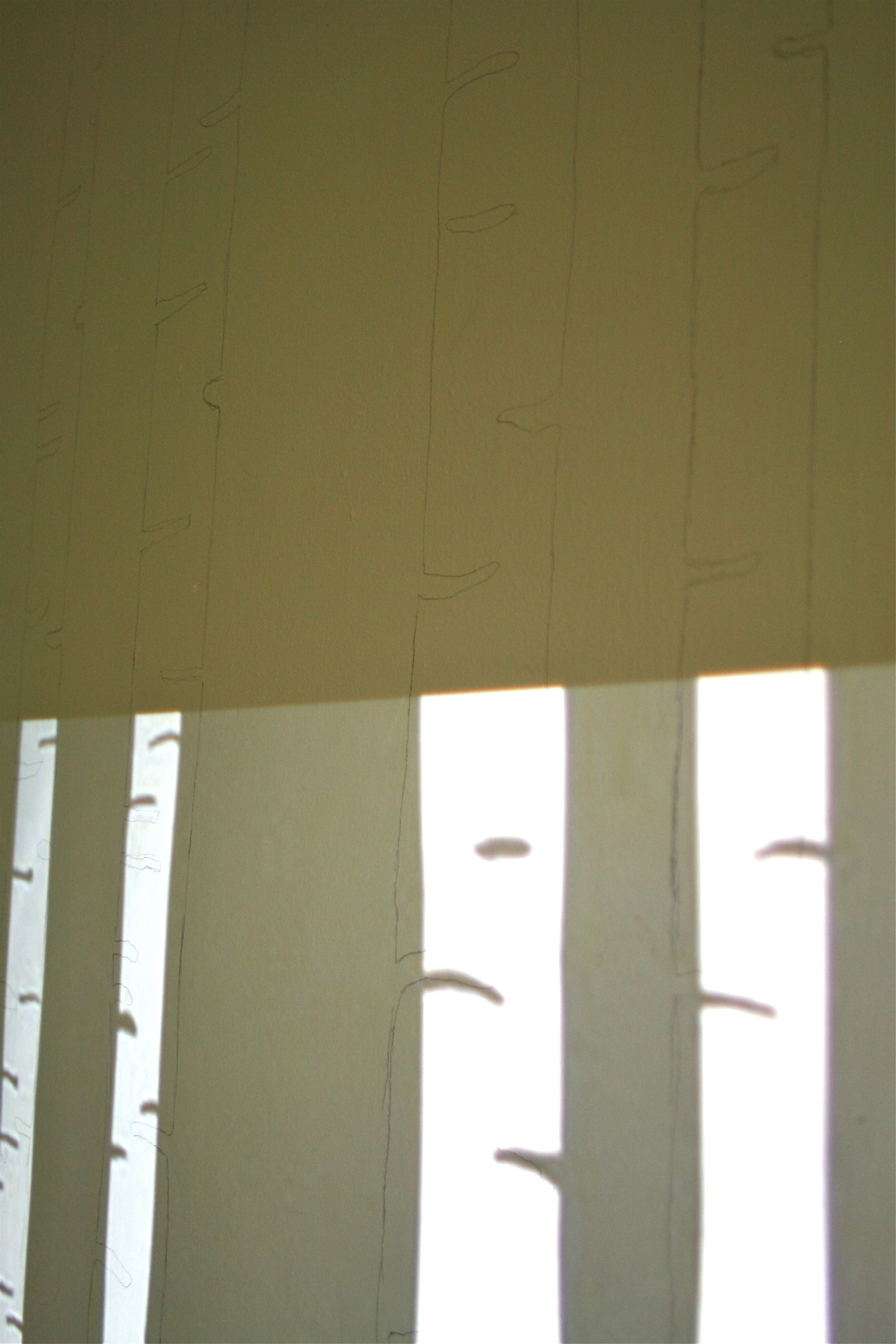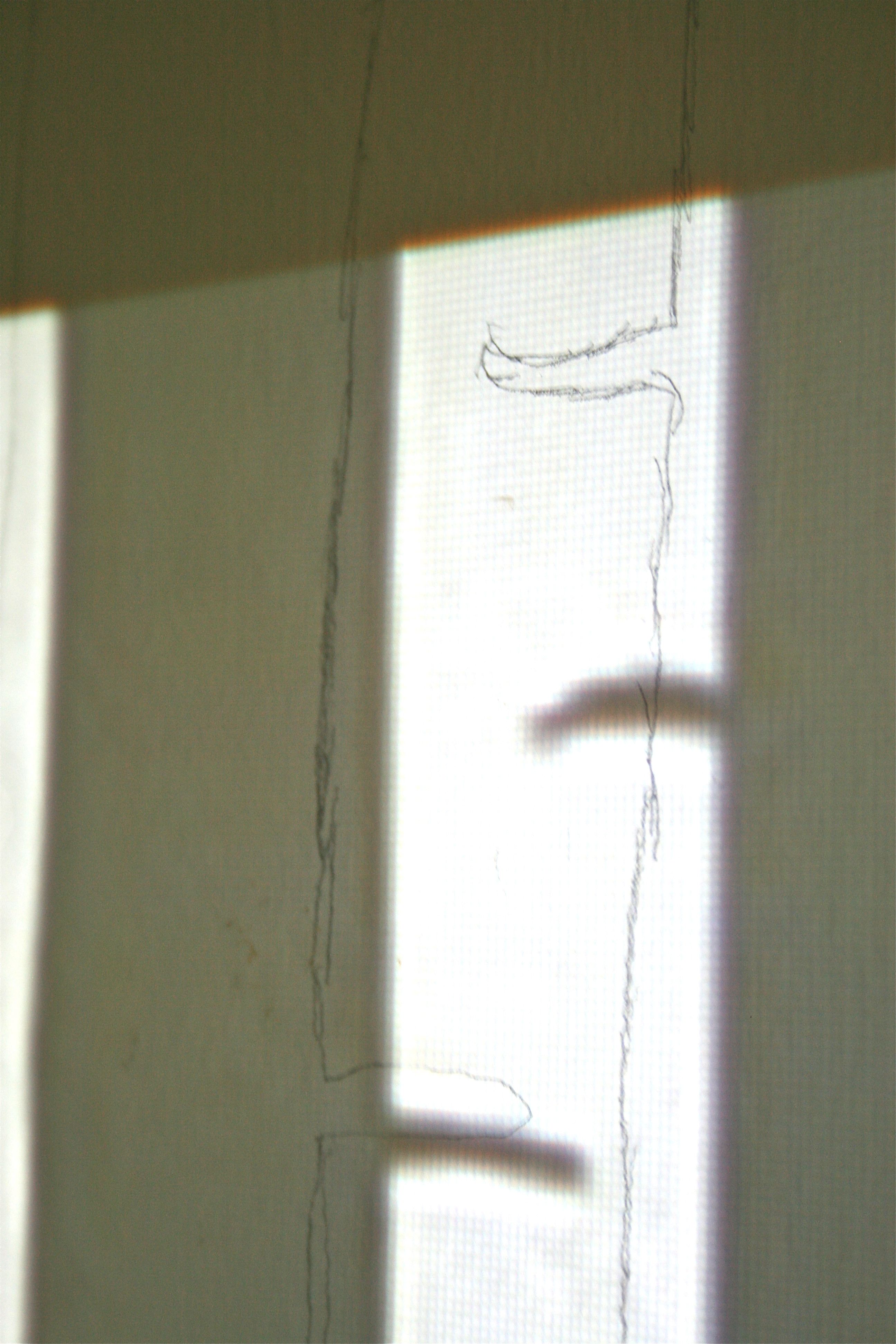 We really used the projected image as more of a guide for where to put the birch notches then a tracing tool, but it worked like a charm in the end. After that, we just grabbed some leftover ceiling paint that Bonnie and Todd had on hand and got to work painting in the lines. It was a little slow going, but I didn't even notice because the time was flying as she and I chatted about life, babies, marriage, engagements, nesting – We could've gone on and on 🙂
I did take a little break to photograph our progress and managed to get several sweet photos of mama working on the mural – I just had to share them…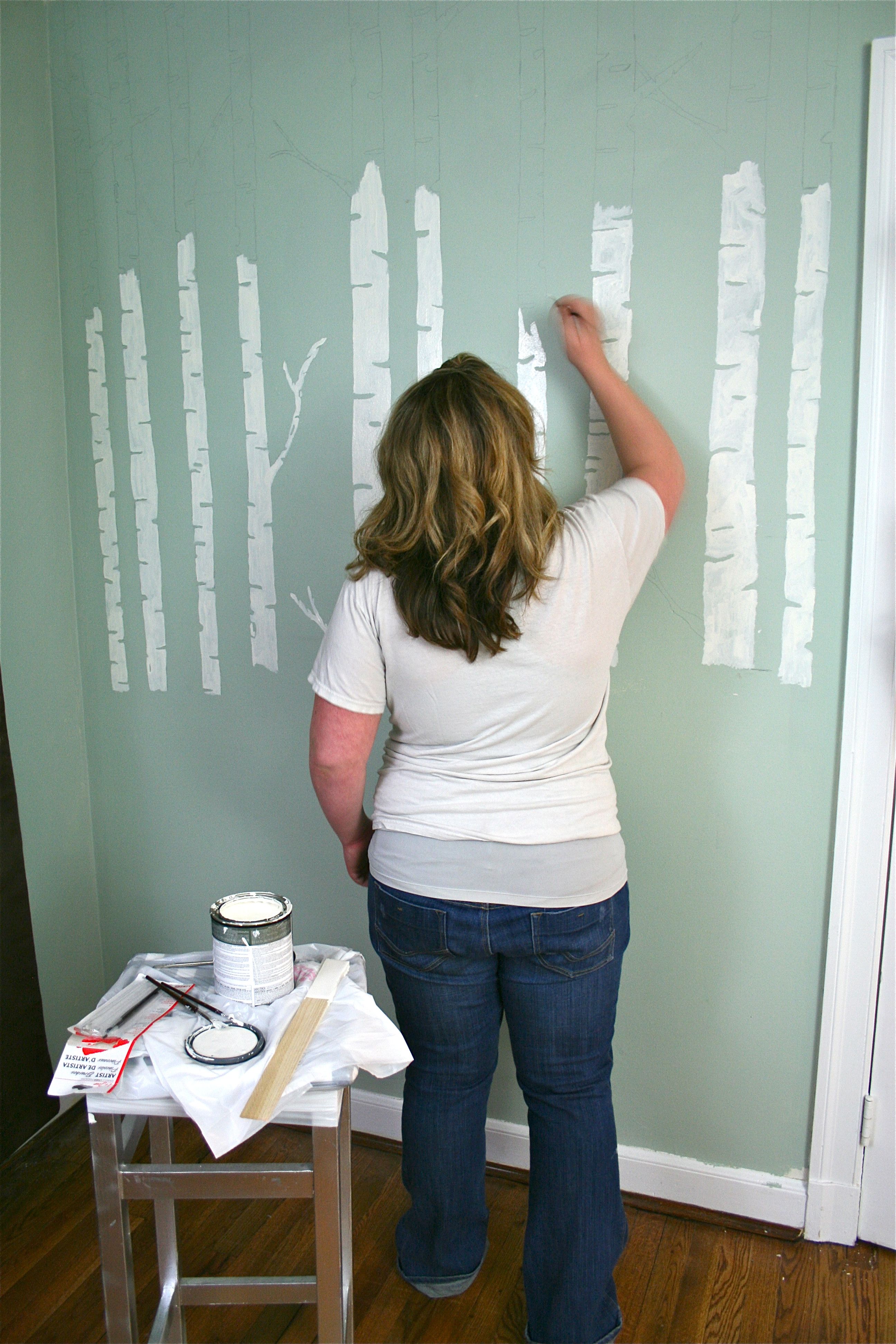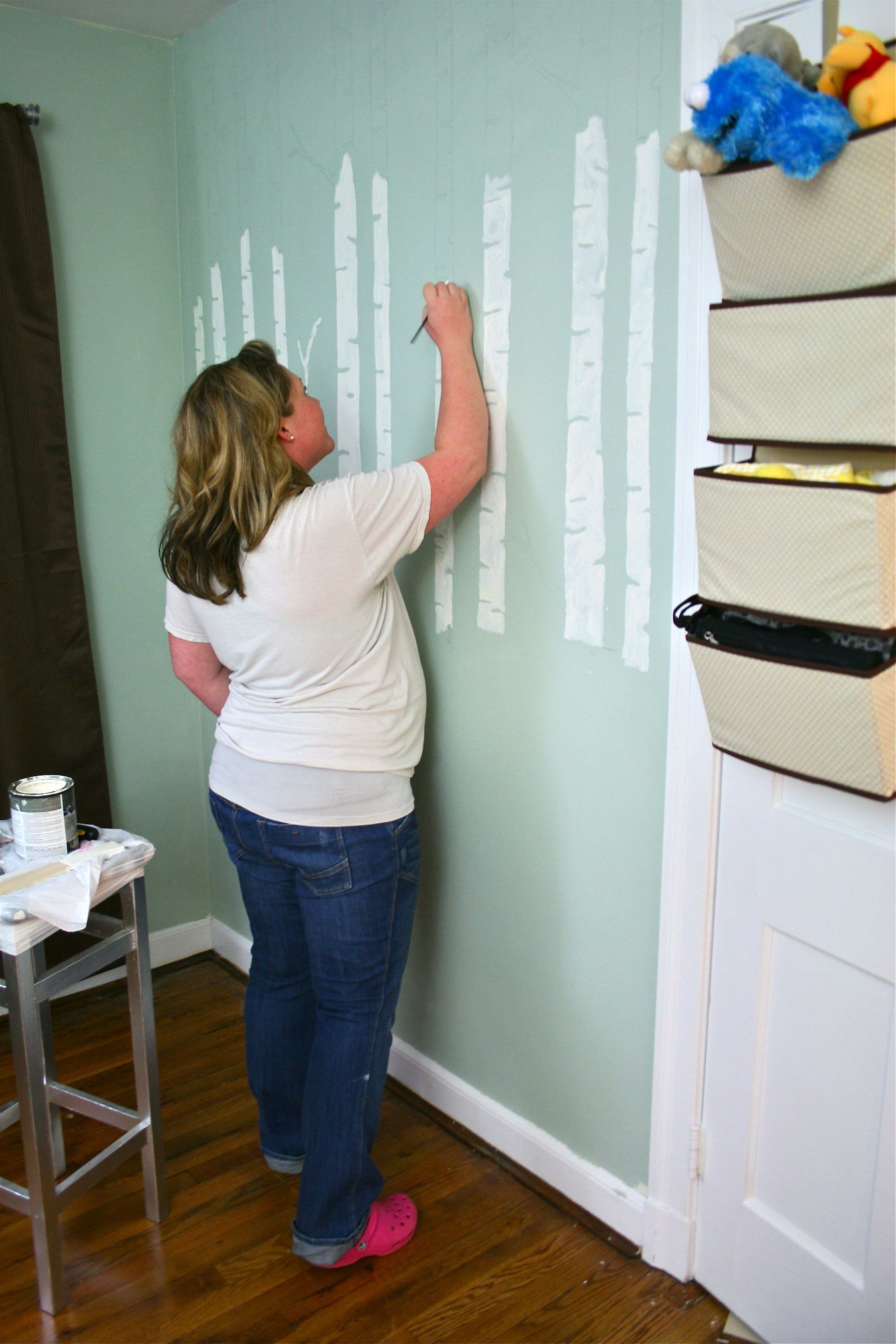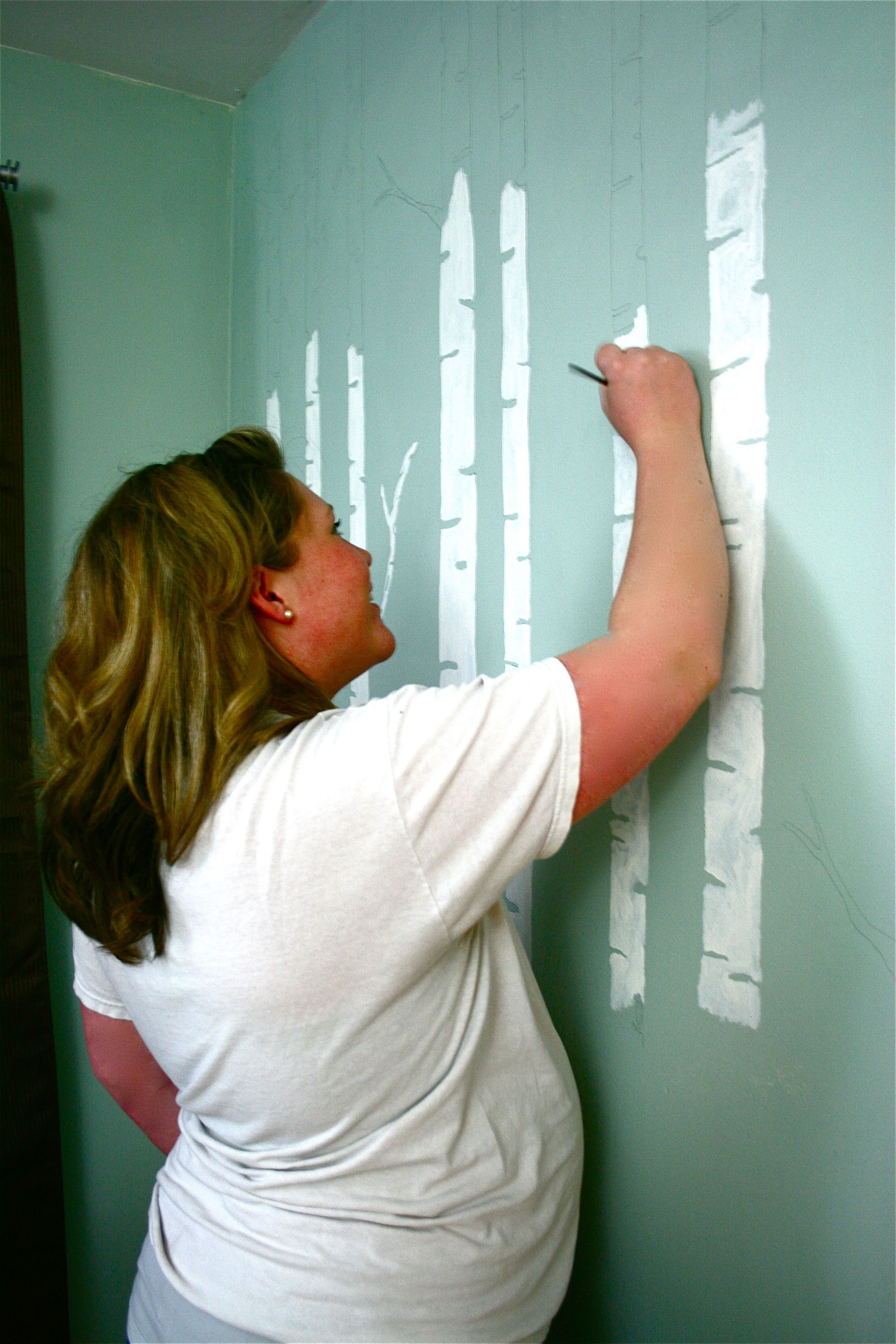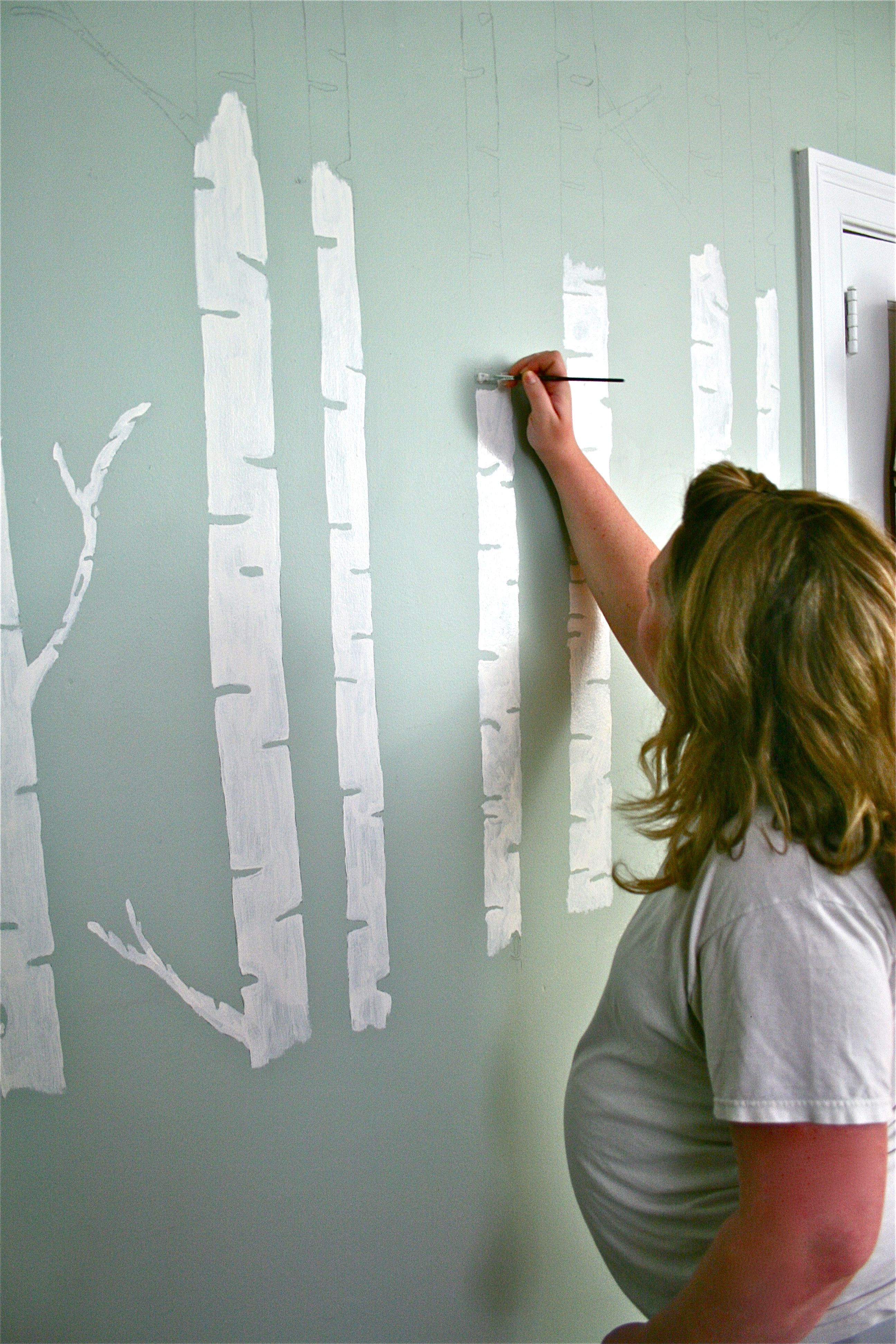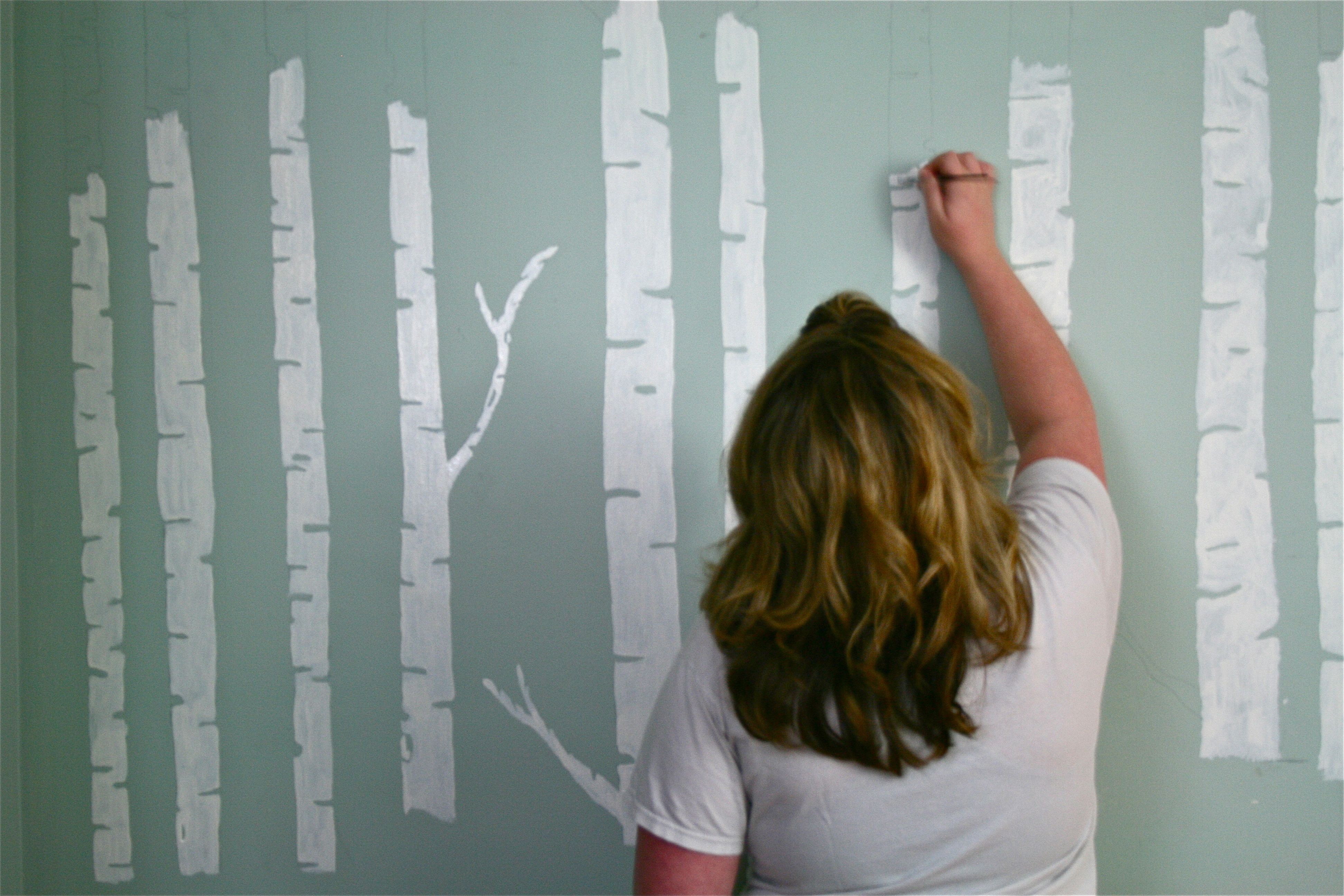 Isn't that just too cute…? As we were working on the mural, she told me how nice it's going to be when she can settle into her rocking chair in the corner with her baby in her arms and look at the painting knowing that it was handmade with love. I feel SO blessed that I was able to be involved in this project with her…
We weren't able to finish it that night, but I know she and Todd are anxious to finish the mural soon if they haven't already. I hope she will share the end product with us!!! Until then, here are a few photos of what we were able to accomplish that evening: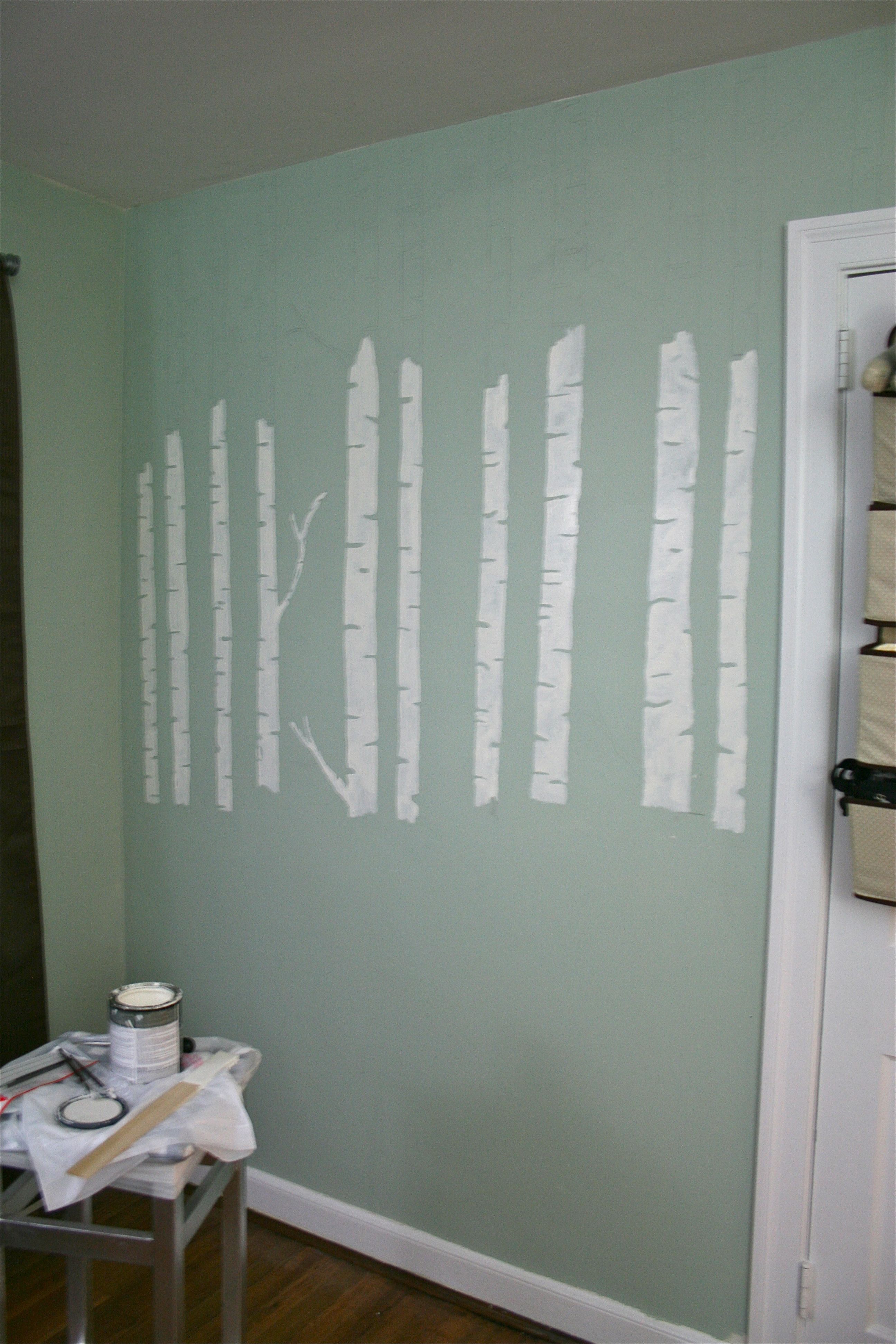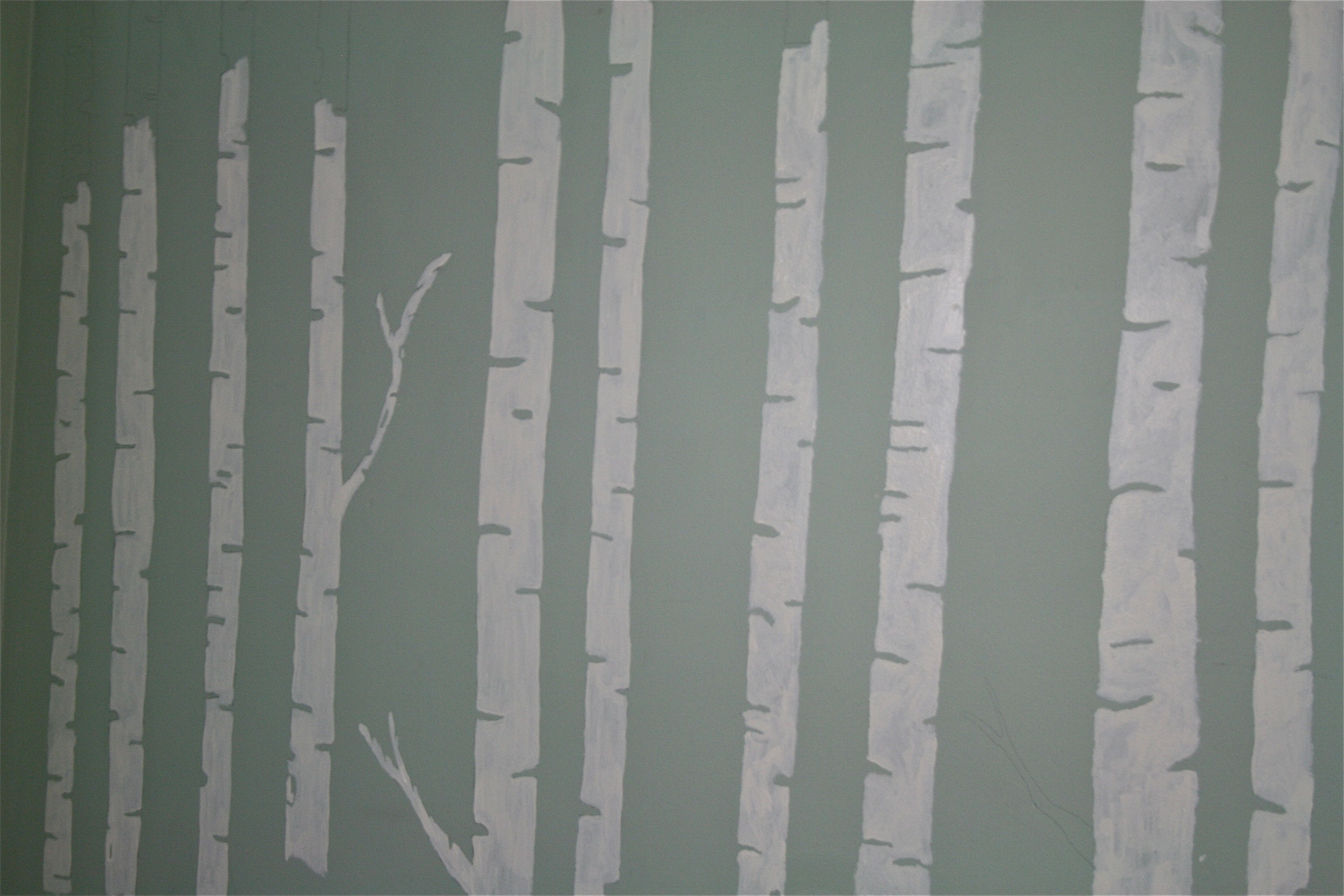 At first, we were thinking we'd need to do another coat of the white, but the brush strokes turned out looking REALLY neat and added a lot of texture to the painting.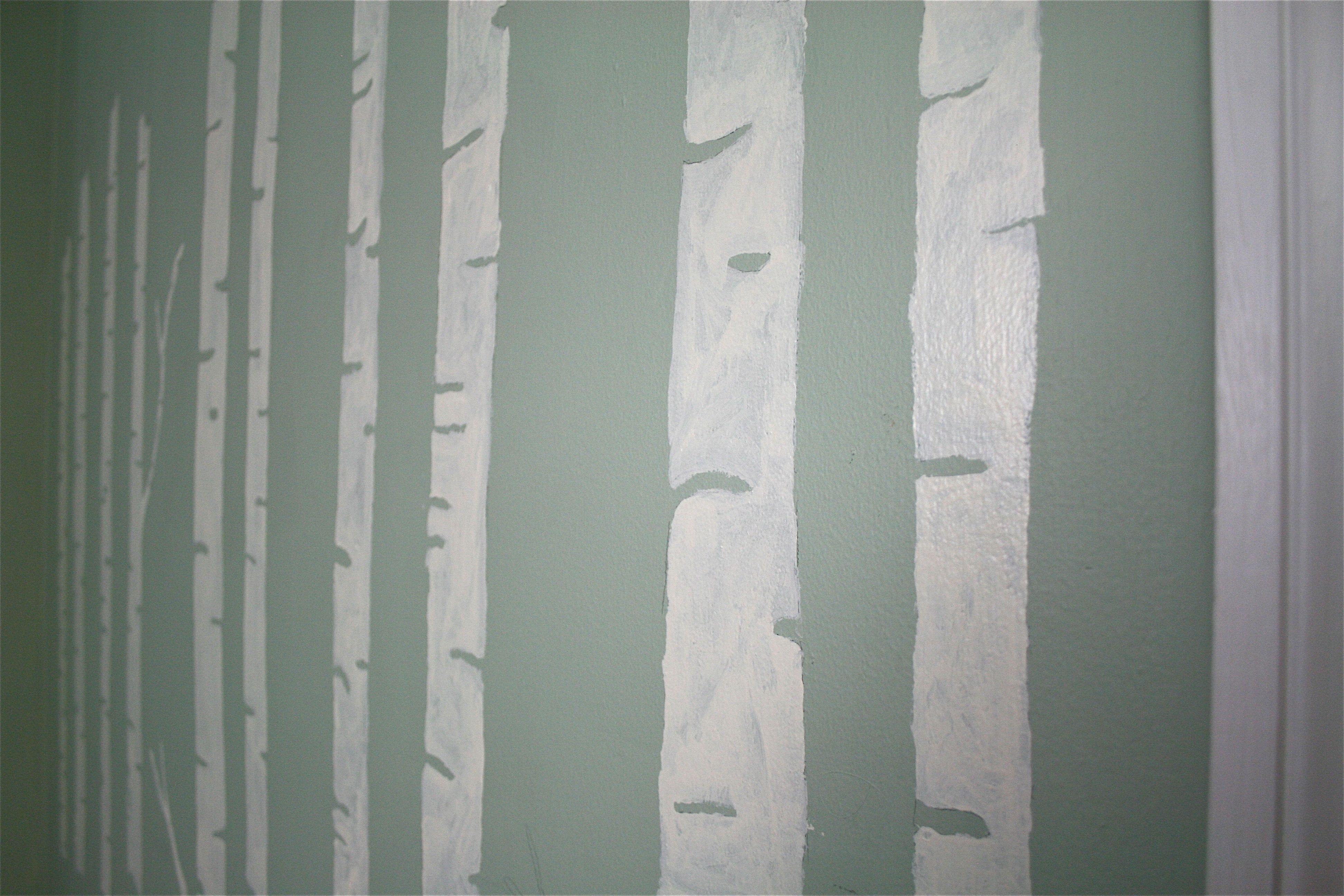 Ultimately, this project came in at $0 since she already had the paint and the pencil and borrowed the projector. While wall decals of trees are BEAUTIFUL, they aren't cheap. So if you have the patience, and maybe a friend or two to help, this is a great project and something that will be really special in your baby's nursery. And you could really do it in ANY room of your house! Just have fun with it 🙂
Can't wait to meet you, Bubba!