Merry Christmas to everyone!!! Hope you enjoyed a lovely holiday 🙂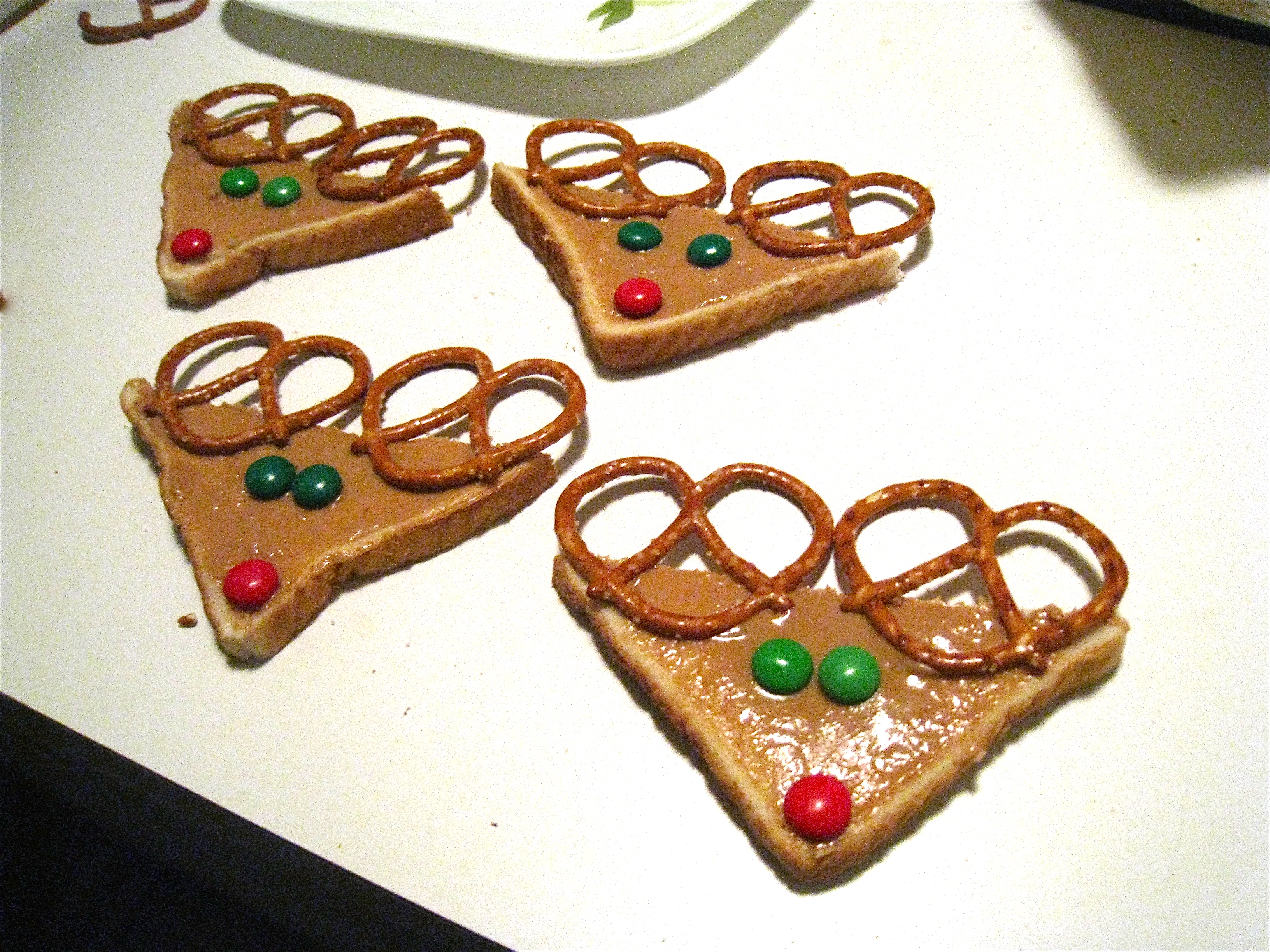 Rudolph Sandwiches:
sliced sandwich bread
peanut butter
classic style mini pretzels
red and green M&Ms
Cover the bread with peanut butter and then slice into triangles. Put two mini pretzels at the top of the "long" side to make the antlers. Then make two eyes and a nose with M&M's. Admire the extreme cuteness and then enjoy!