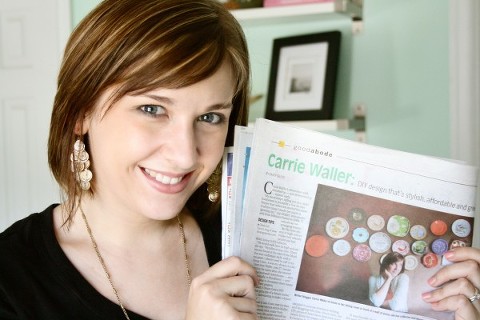 Terrible picture of me post-hunt at a hot and humid estate sale, but I think the excitement on my face is palpable. If you didn't catch the news via social media, I was recently featured in the "Good Abode" section of the local publication, The Burg. An offshoot of the newspaper here in town, The Burg is a weekly guide to what's up around the city. From local concerts to art news, this is everyone's go-to for staying in the know, at least in terms of Lynchburg society.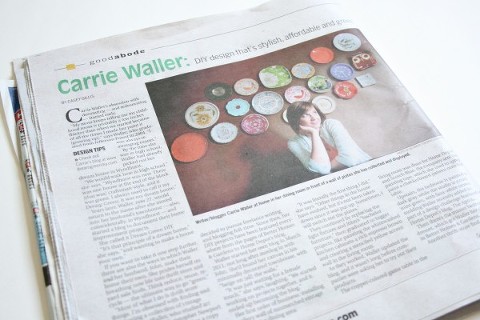 This was especially fun for me because it was a little like having the tables turned. From July 2011 to October 2012 I worked for the newspaper as a page designer and copy editor, so it was kind of neat to have the microscope turned on my own home and life. I'm still pinching myself that it really happened, and can't wait to see the story hit the Lifestyle section of the main newspaper this Sunday (at least that's the rumor flying around). The article may or may not be getting framed – you know, for posterity's sake…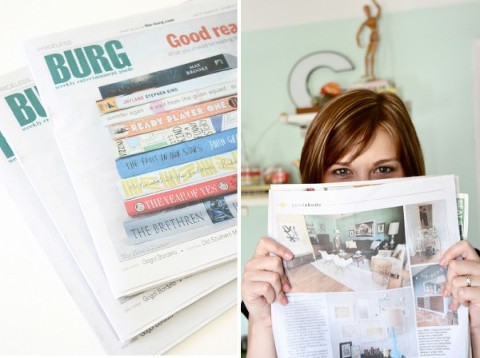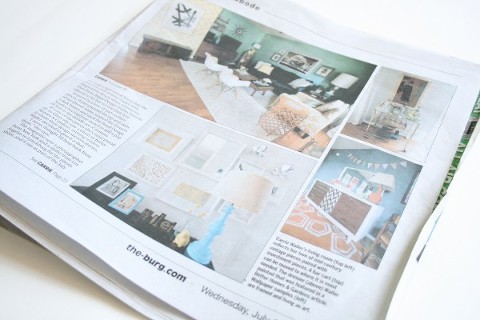 It was so refreshing to interview with Casey Gillis, the writer of the piece. Casey had actually visited our house back in the very beginning of our renovation efforts as a guest to a Halloween party we threw – Reacquainting her with the house and updates was too much fun, and felt far more like casual catch up than work.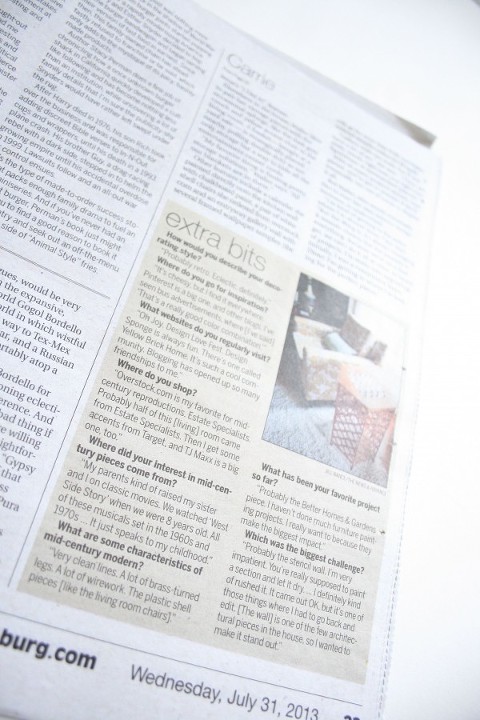 You can check out the full story and photo spread over on The Burg's website, but below are a couple of sneak peeks. The photos are by the lovely and talented Jill Nance, by the way. I hope I'm not putting words in her mouth when I say that we had a blast walking from room to room, chatting about this project and that one. To Casey and Jill – You're both welcome back any time!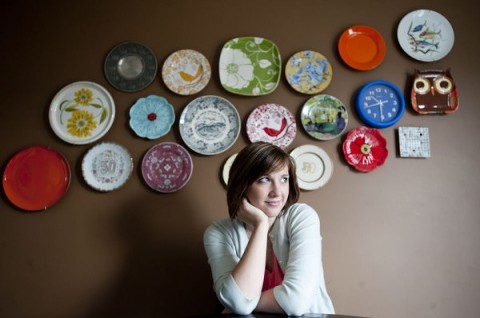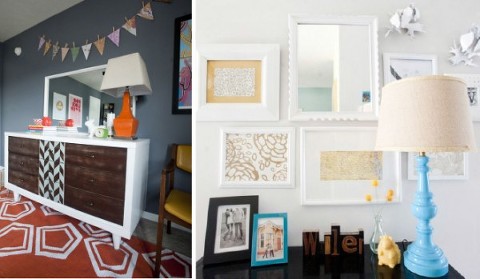 Photos: Jill Nance
Have a great weekend!
P.S. In case you missed it yesterday, I'm hosting a big prize pack giveaway in collaboration with 3M DIY! Click here for the details and to enter.