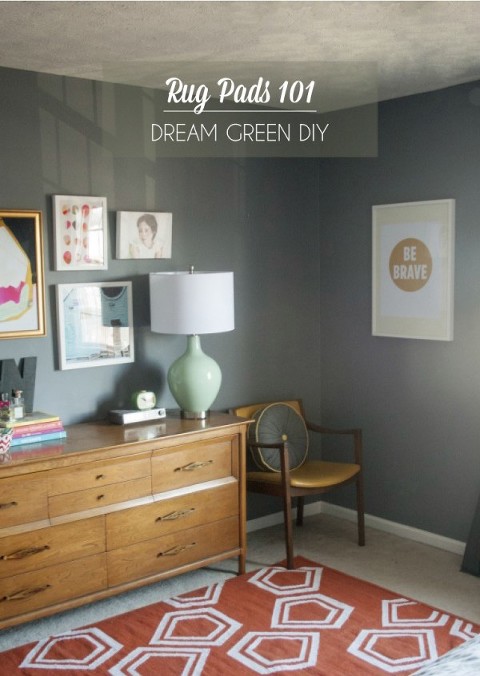 You guys. I'm so excited to let you in on this secret. It all started after being approached by Rug Pad USA to try out a few pieces from their line of under-foot products. Up until that point, I had absolutely no idea just how important rug pads were. I've always just put up with budget buys from our local home improvement store – I think you know the kind I'm talking about…Less than $20 (at MOST) and about as thin as a finger nail. I bought them purely for none slip purposes, but now that I have the real deal, I know what I was missing out on all those years.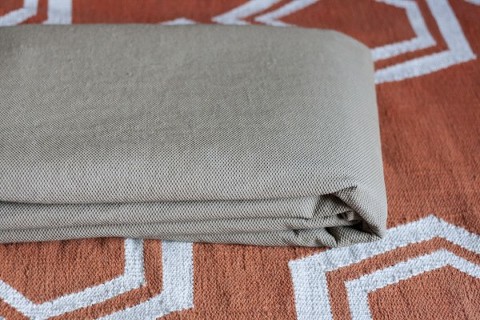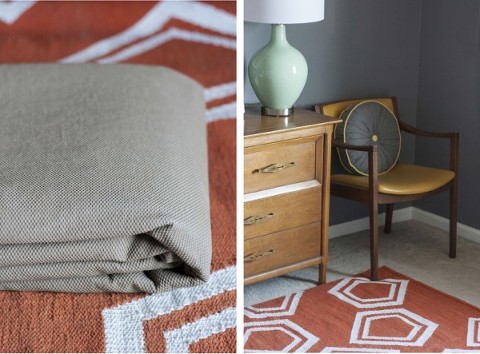 After unpacking my heavy duty pair of rug pads, I remember thinking "This is going to be fun!" but in a very light hearted way. With a little help from John, we slipped the first pad underneath the area rug in our bedroom. Then the moment of truth came and we gingerly stepped onto the rug to test it out.
It. Was. Awesome. Suddenly our soft-but-thin flat weave rug was like a pillow, just begging for us to sink our toes into. I'm not shy to admit that I have even spent a few minutes just sitting on it in the afternoon – it's that comfortable.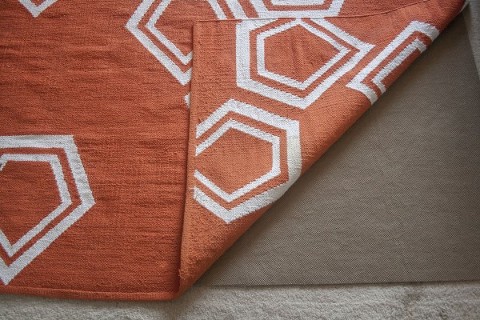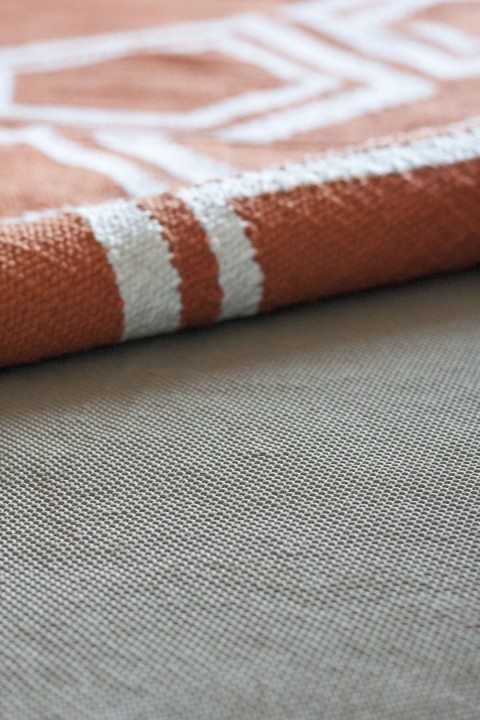 At the risk of sounding like an infomercial (or have we passed that point?), the aforementioned experience of "rug pad on carpet" can't even compete with how awesome our second rug pad felt in the bathroom, i.e. "rug pad on hard surface". My enthusiasm is getting away from me, so I'll keep it succinct: This accessory completely transformed the aura of our bathroom. With the new pad under our indoor/outdoor Dash & Albert rug, bare feet aren't just encouraged – they're required.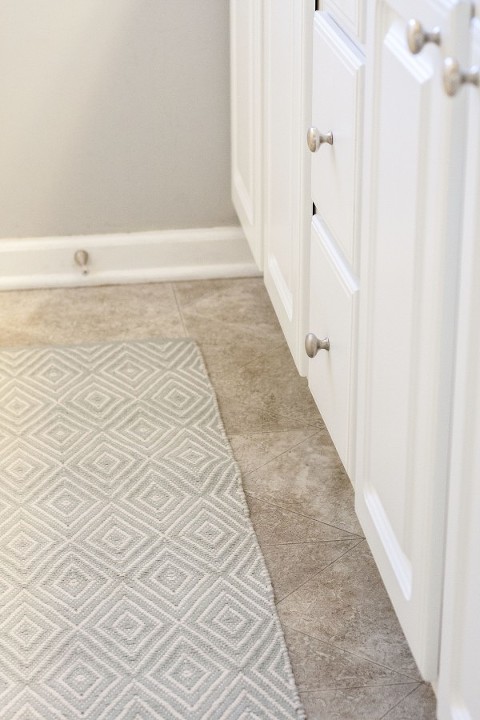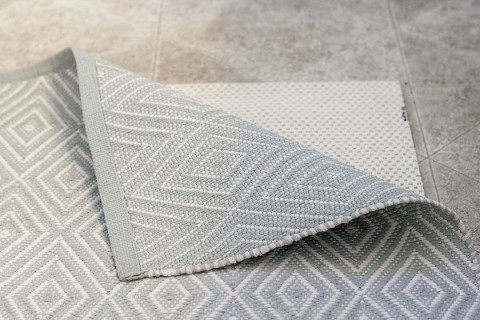 Thanks to Rug Pad USA for letting me try their pieces out and, if you've ever been in the market for a rug pad upgrade, the website is a great resource for finding the right fit for you. They've published really handy FAQs for pads specific to hardwood, laminate, stone/tile and carpet! Click those links to find out more.
Do any of you out there know what I mean? Are you a rug pad convert? They certainly aren't the most glamorous home accessories to invest in, but they can single handedly add the feeling of glamour to just about any space. I now need one for every single rug in our home.
This post is a collaboration with Rug Pad USA. All content, ideas, words and opinions are my own. Thanks for supporting the sponsors that allow me to share fresh and informative reviews like this on Dream Green DIY!