Did you hear who I had the wildly serendipitous chance to chat with last week? Admittedly, when I first got the press email inviting me on a conference call with none other than Jeff Lewis (of Bravo's Interior Therapy and Flipping out) I was hugely skeptical. But when the second email came confirming my admittance to the event, I started to let the butterflies really fly.
After a quick "I don't mean to be rude, but is this legit?" email to the marketing rep and a polite reassurance that it was, I posted a call out to my favorite group of equally design-obsessed peers (i.e. you guys) for help with questions, and was flooded with tons of fabulous options. In the end, I had the guts to ask a single question (I was just one of several creatives from the press on the call facilitating the interview).
See below for a paraphrased version of our questions and Jeff's sarcastic-yet-SO-on-point replies. Can you guess which one was mine?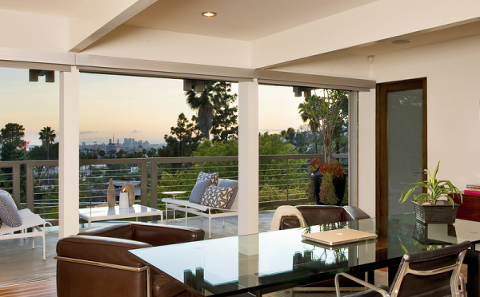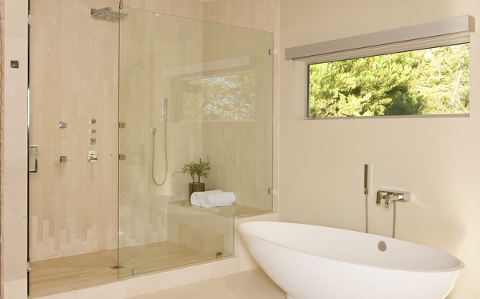 First things first—Where's Lupe?
Well, she's been missing for about 90 days…I heard a rumor that she's working for a family in Brentwood. I think it had something to do with the fact that she allegedly has Saturdays off in her new job. As you know, I never gave her Saturdays. I consider this a sort of "Eff you" to me. Other than that, I've heard nothing about her whereabouts. I have no verification that she is still alive. I mean, you'd think if we can find flight 370…Oh wait. It's been two weeks. Where's the plane? The same black hole has swallowed Lupe as well.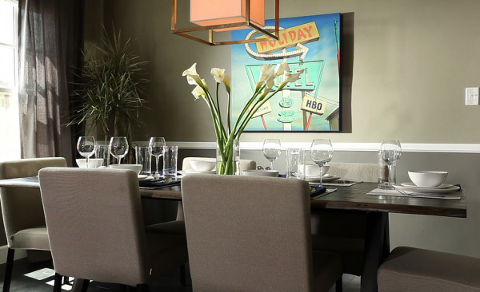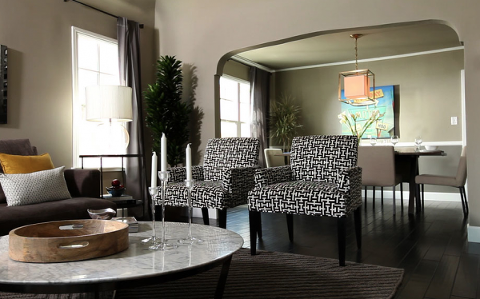 You're a pet guy. How do you manage having a well designed immaculate home with so many animals running around?
I've just learned to really know where they live. They live on my sofas and my rugs, so I don't spend money on either. They're going to lay all over my rugs and my beds—that's what they're going to do. They spend more time on my bed then in their own dog beds, so it would be insane in my household to spend a lot on nice linens and rugs. I don't spend $3-$5,000 anymore. When it comes to my pets, I just don't stress out.
Will anyone be fired this season?
Two people quit, but no one got fired. We've lost three people in the last six months. I used to think "What's wrong with me?" but it's not me. It's just not me. Megan quit—she didn't want to put in the hours. But Zoila is still sticking it out. She calls it 12 years a slave, which makes me laugh every single day. I remember a conversation with Bravo producers at one time. They said that, even if we had held a nationwide search, we never would have found someone as wonderful as Zoila.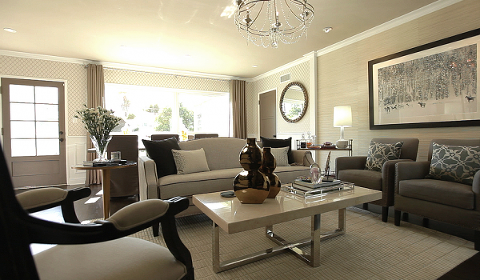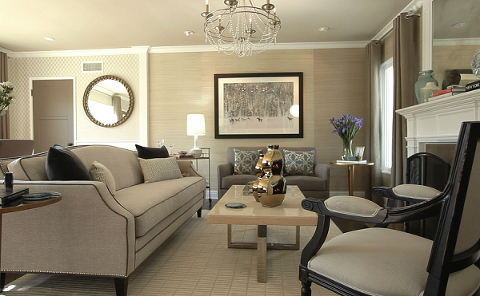 Tell us what the average client is able to get done—those on a budget.
I worked with a friend of mind, Kelly, who had a relatively small budget. We did more focused renovations—things like a complete redo of their master bath, a new Jacuzzi tub, new paint everywhere. But in the kitchen we just gave her new hardware, a few new appliances to match her existing stainless pieces, new countertops and we painted the cabinets. It visually opened up the space without having to do an entire, costly gut job. We also were able to refinish the hardwood floors, which saved money. If you focus on little details, you can get away with a tight budget—things like painting cabinets, replacing hardware, new window coverings, replacing small things like linens, rugs and pillows. There's a lot of reasonably priced furniture out there now, too.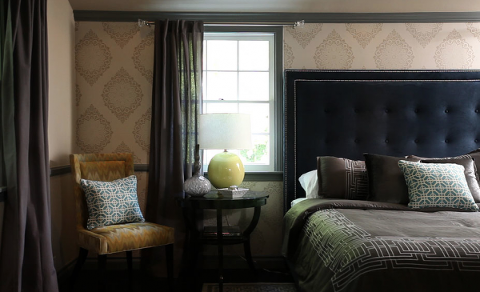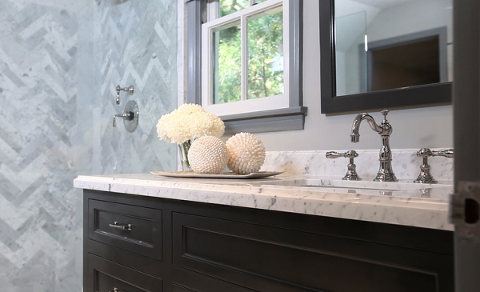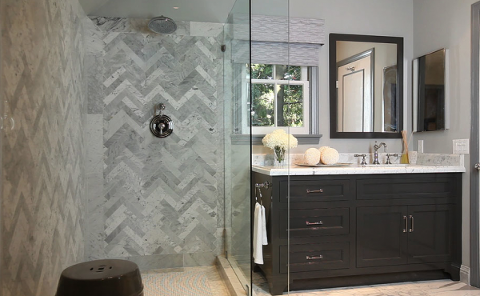 You're so candid about your clients, good or bad. Is it safe to say that they don't have time to watch TV?
Oh my God, it does circle back and I've had to do a lot of damage control over the years. 50% of them accept responsibility for their misbehavior, but the other half…It's almost as if they weren't there. "You made me look so bad!" Well, but this is actually what you said. How are you making me responsible for this? Some don't work out so well.
Can you tell us a little bit about the

Jeff Lewis Color

line?
I don't think that a lot of people realize that this has been a five-year passion and project of mine. Ever since I started in the business at 18 years old, I've loved color—color theory, color palettes. So for me it was always paint and that was really my passion. It took time to find a quality manufacturer and the right deal. Several companies just wanted to do a 12-month licensing deal, but after all the time and money that went into it on my end, I wanted ownership over what essentially is my business. I wasn't going to surrender control. I finally found the right manufacturer who saw my vision.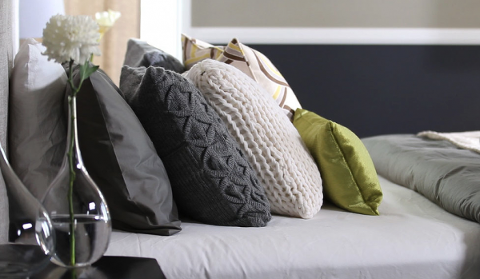 The line is pretty specific to the cooler end of the spectrum. Is there a reason why we don't see any reds, etc.?
There was a time when we would paint every room a different color, when there wasn't a specific palette, but I think that trend is gone. It's such a pet peeve of mine to walk into a different room in a house and feel like it's a totally different house. I feel now, with the tendency to want an open floor plan, that we should be limiting ourselves to a palette of three to five colors. When people can't commit to just three to five colors, there's no cohesion, no sense of unity. That's why the Jeff Lewis Color line is just made of whites, browns, grays, etc. I wanted to create a palette where people could paint their walls and not want to change it in 14 months. That said, I may eventually expand into accents. I actually really want to do front door colors.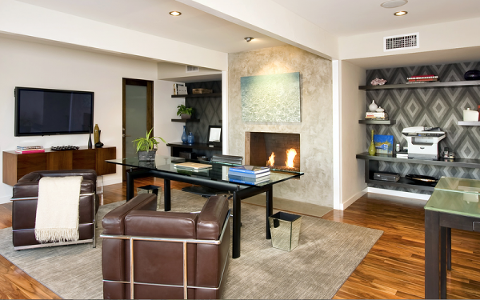 With Jenni having a child, are you open to her bringing the baby to work? This seems to present you with an opportunity to raise the ultimate Jeff Lewis employee!
Although that would be an incredible gift to give to a child, Jenni married well (to an orthopedic surgeon), so she can afford day care. Alianna has not been to work and probably won't need to. I'm too busy to run Jeff Lewis Designs/Jeff Lewis Day Care anyway.
So no baby line?
Not in the foreseeable future, but you never know.
Zoila and Vanina went under the knife on your dime! Any chance that Andrew will get a turn?
I would prefer to spend money on Andrew's therapy. He needs that more than he would need surgery, in my opinion.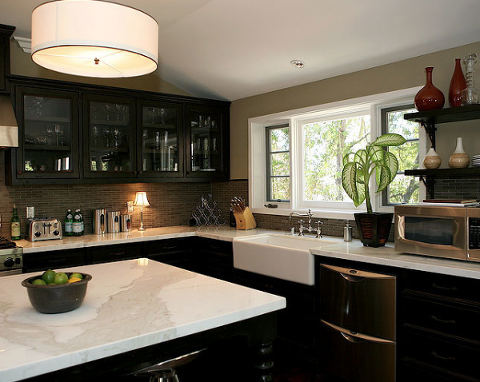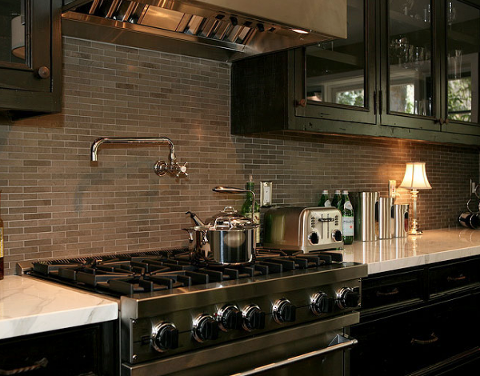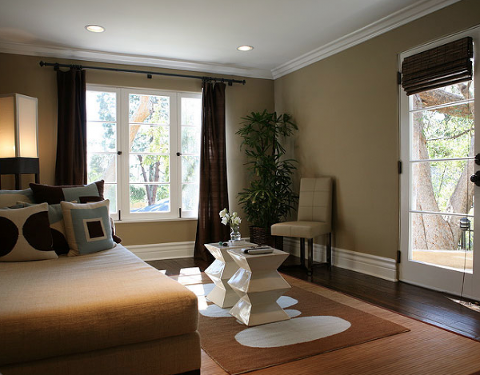 Is the term "DIY" essentially a dirty word to you? Are you always a "hire out" type of designer, or do you ever get crafty?
When I'm working on a home, I want everything put together as soon as possible. I can't function until everything is in its place. I'm such a perfectionist and want everything to be perfect, so I often hang the pictures myself. I just can't wait on the painters to do it. I've had husbands who said they'd take care of it, but their wives just roll their eyes and it doesn't ever get done. So I do it. That's about the extent of my do-it-yourself experience.
Watch season 7 of Flipping Out on Bravo, every Wednesday at 10/9c. All images courtesy Bravo TV and Jeff Lewis Design