If you, too, are a daily peruser of Pinterest, than you're probably more than a little familiar with the latest craze in DIY crafting: felt banners! These cute little quotable art works are just darling hung on the wall in just about any space, but the best part has to be the price tag. At just $1 per sheet per color, plus the nominal cost of a wooden dowel rod and baker's twine, this is definitely one art project that won't break the bank. In fact, you might not even notice a dip at all!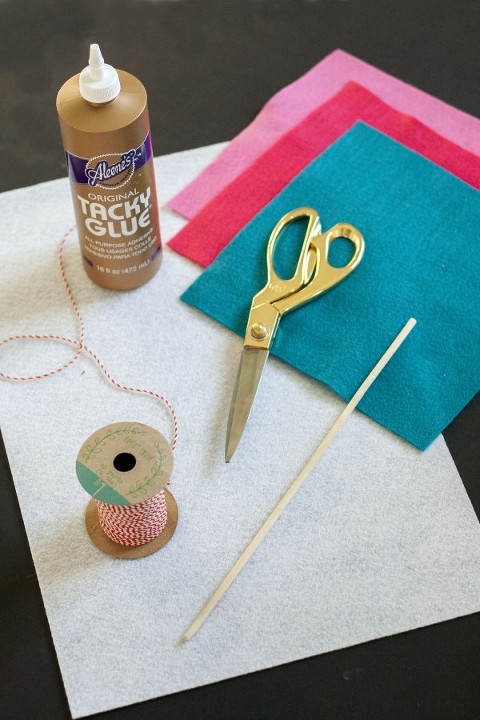 The process also is a cinch. Simply cut your letters out of the felt (I used a pen to freehand the letters onto the felt beforehand just to be on the safe side) and then trim the oversized backer felt to your shape of choice. I went with a bunting flag silhouette that remained sharp and rectangular on the top and sides, but came to a point on the bottom. Next, I used a bottle of craft glue to dab a thin line of adhesive onto the backs of each of my letters, pressing them firmly into place on the backer felt.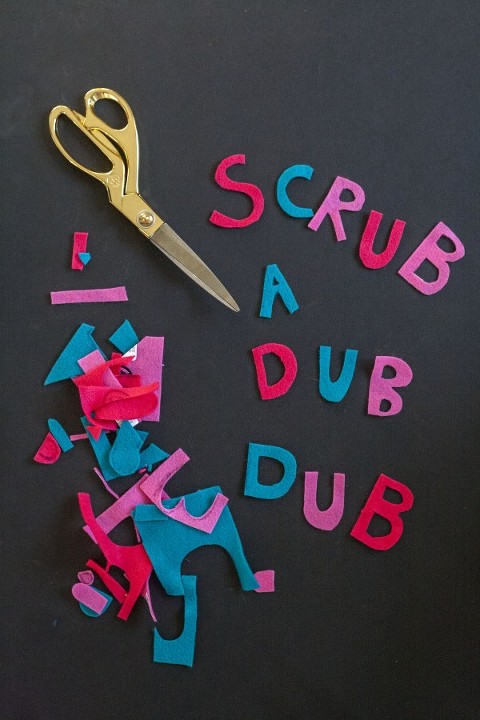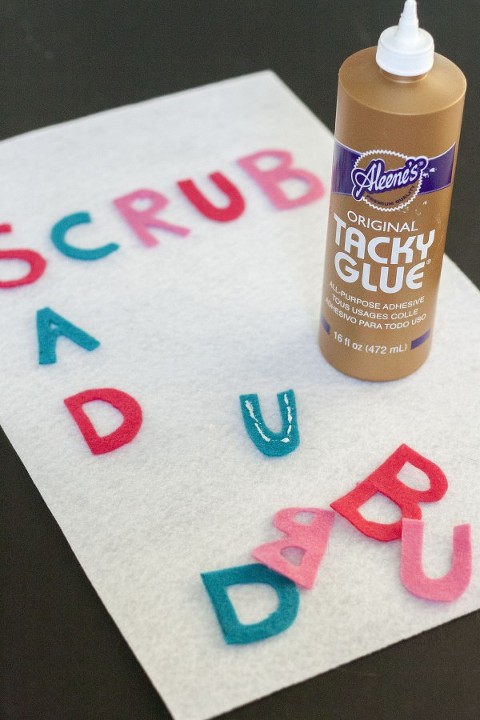 After letting the letters dry for about 20 minutes, I flipped the banner over and laid my dowel at the top, about an inch and a half from the edge. I then ran another line of glue along the top and carefully folded it over the rod, holding it in place for a minute or two to make sure that it was really stuck. As a finishing touch, I knotted a length of red and white striped baker's twine onto each end of the rod and then called it "done." Simple as that!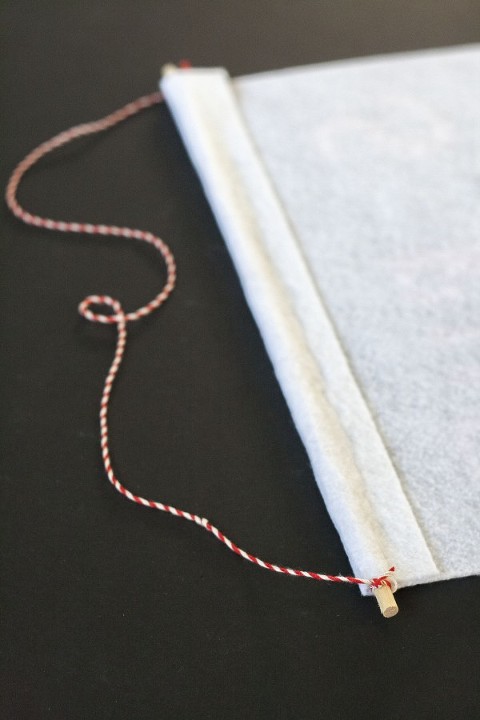 As for where my new-to-me DIY felt banner ended up, well you'll just have to check back tomorrow when I reveal an extra fun DIY room reno! Let's just say that this little quotable banner has succeeded in making one of my least favorite chores particularly fun to finish up…See you back here tomorrow, same time!