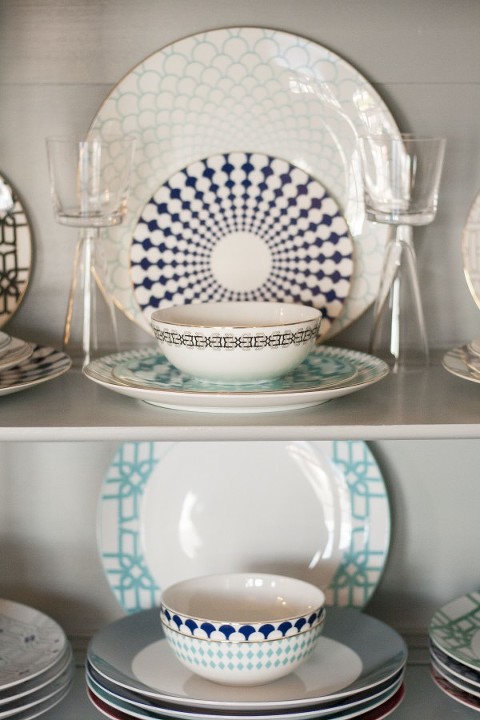 With yesterday's announcement of my part in this season's 14 Days of Love Giveaway event, plus my contribution of 8 B by Brandie dessert plates as a prize, I decided that it was high time that I give you a peek at all that the B by Brandie collection has to offer—in a REAL home.
As you may know, I work as a blog ambassador and associate editor for the B by Brandie blog, The B Seen. It has been a lot of fun to think creatively in this fresh way and I have come to love the brand more and more each day. And it certainly didn't hurt things when Brandie sent along one of everything from the collection for blog photoshoot purposes…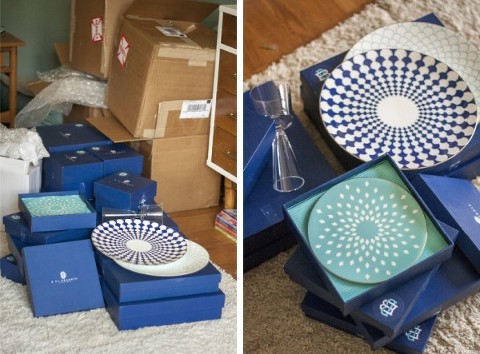 As I unwrapped each precious plate, glass, bowl and charger, I changed my mind minute-by-minute as to my favorite piece. Each one was more gorgeous than the last—modern patterns, perfectly smooth finishing, gold edges, it was love at multiple first sights.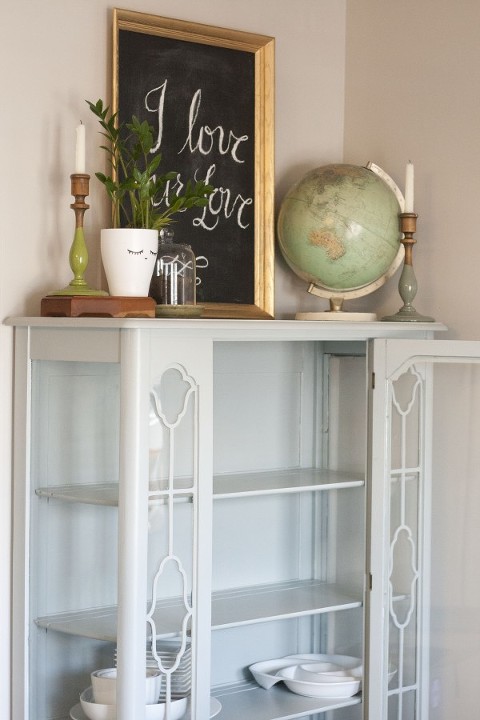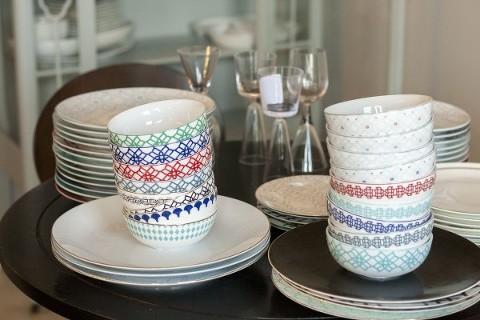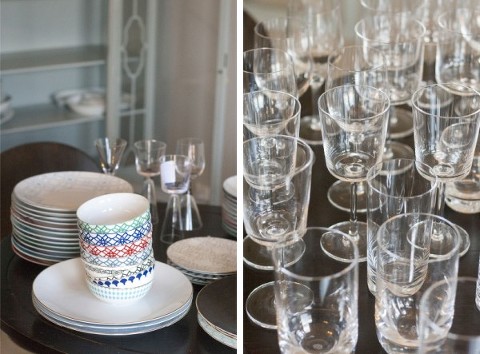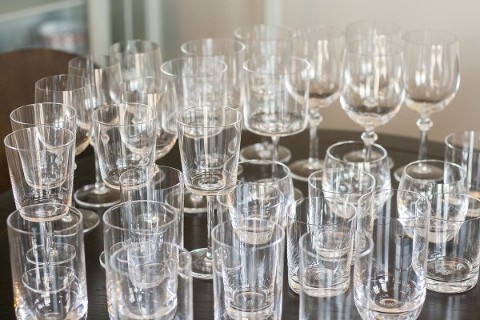 And, of course, this necessitated the immediate removal of our ragamuffin collection from the china cabinet in order to make way for our new designer pieces. My sister was in town for the occasion, so she and I spent the better part of an afternoon placing this dish here and that bowl there. Happily, it hardly mattered where we put things—I feel like I could have simply stacked them in the cabinet with no rhyme or reason, and it still would have been beautiful (and I'm NOT just saying that). See for yourself!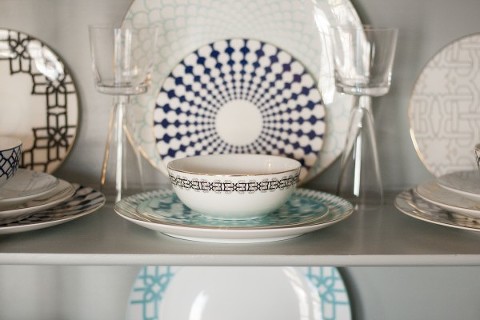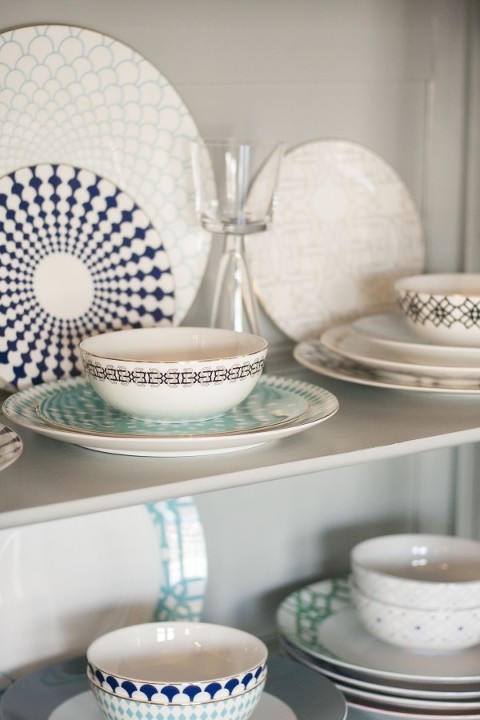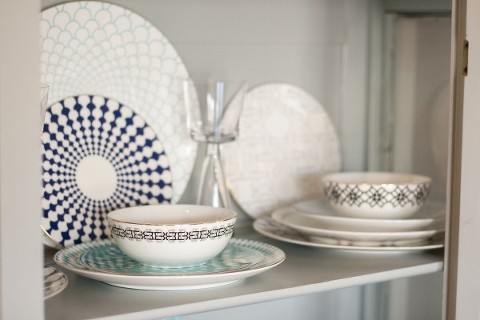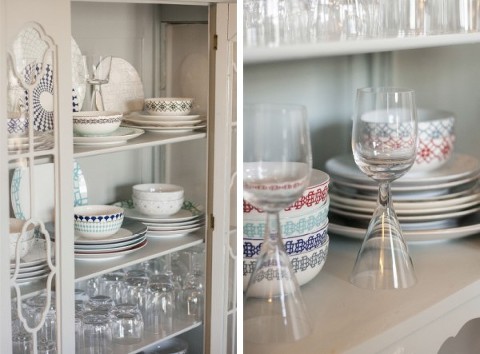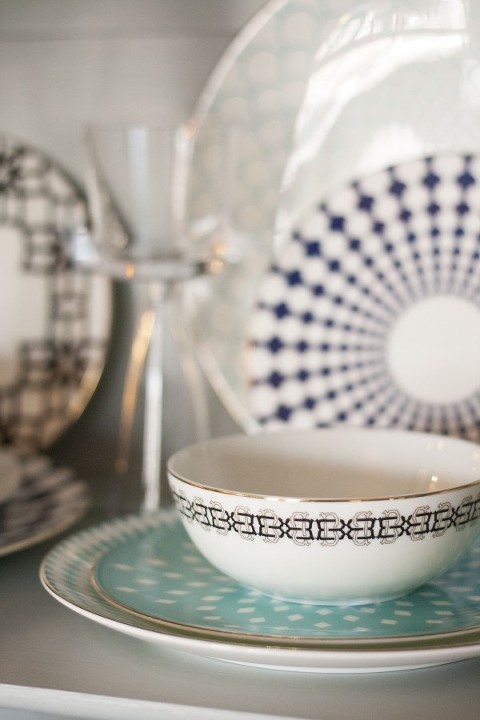 Believe it or not, I haven't had the heart to serve dinner on our new collection since we unpacked it several weeks ago. Up until this point, I have just been so happy to peer in at the pieces every now and then, thinking that they were too pretty to use. But that goes against everything that the B by Brandie brand stands for—modern fine china for the everyday. So this week is the week!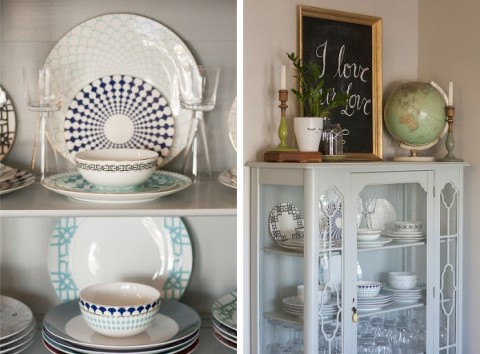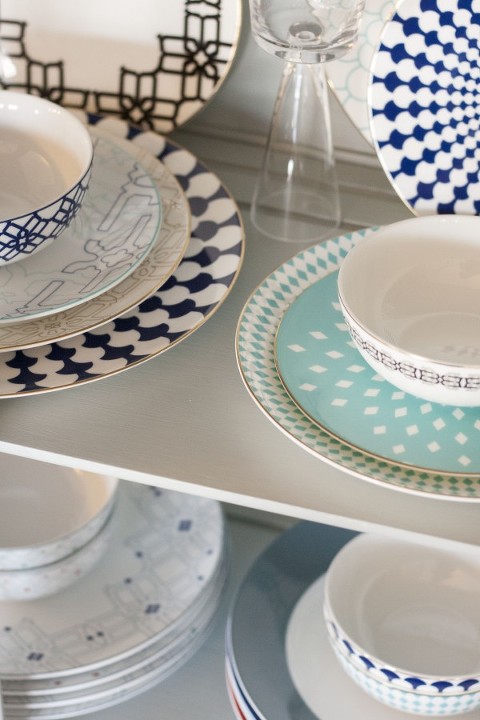 If you, too, are in love, click through to my 14 Days of Love giveaway post where I'm offering one lucky reader 8 B by Brandie dessert/appetizer plates of choice! Details here, contest ends Wednesday at 12:00 a.m. Good luck!
P.S. The Shark Vacuum giveaway is still going strong over on Oleander+Palm, and today's 14 Days of Love giveaway is live over on Design Improvised—Haeley is offering a $200 Home Decorator's gift card! Details here.