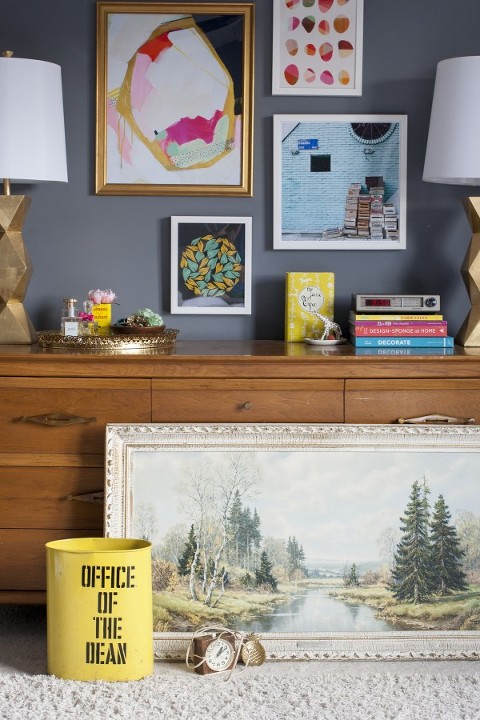 Although we literally (LITERALLY) don't have anymore room in our small townhouse for things, I just can't seem to stay away from thrift stores. There are deals to be had and vintage treasures to be snagged, and so when our favorite local estate shop announced a 30% off sale, the choice was essentially made for me. Time to RUN to the cash register.
Case in point, our latest budget haul. John and I happily made a downtown date out of the entire affair, first grabbing breakfast and then making our way down to Estates & Consignments where the aforementioned sale was. It, of course, didn't take long before I had John's arms full of random goodies.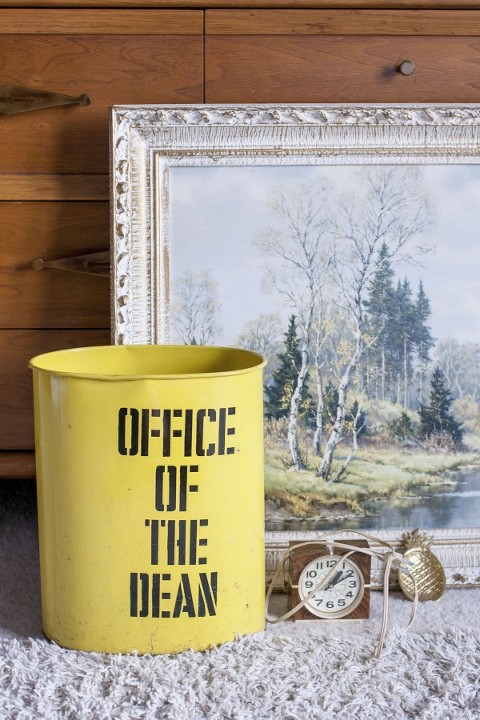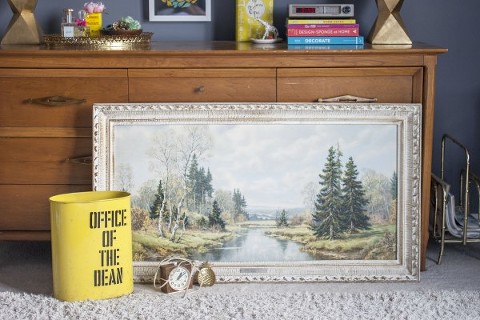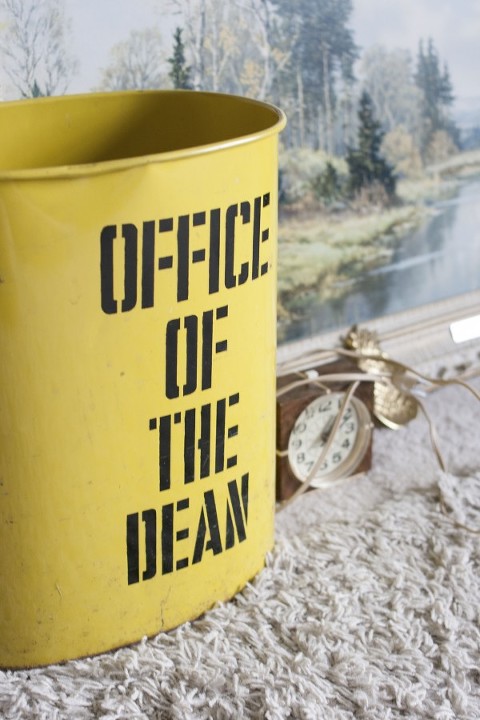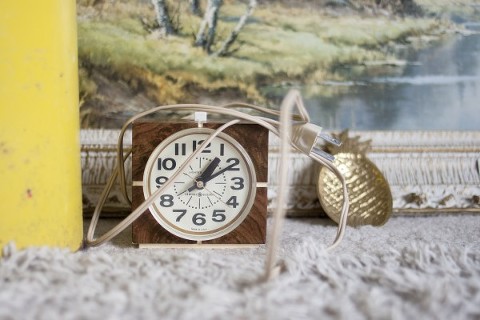 I ended up buying an oversized rustic painting, a quirky yellow metal trashcan, a tiny tabletop ticker and one brass pineapple dish. The painting caught my eye for two reasons. One, the riverside landscape reminded me of my fishing obsessed hubby, and secondly, it just seemed like the sort of random piece that my favorite designer would have gravitated towards, too. As for the trashcan, clock and pineapple? Well, those are anybody's guess…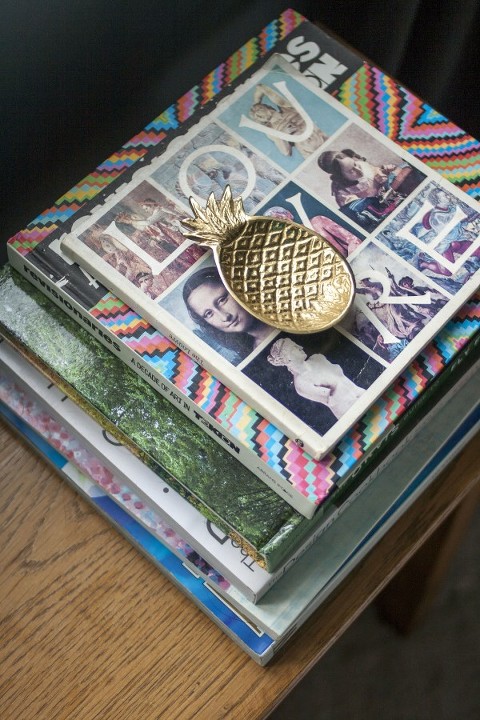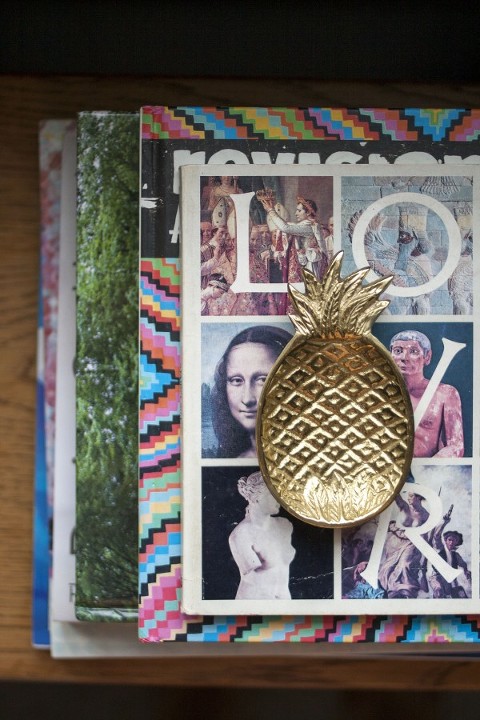 Clocking in at a whopping $30 for everything, I'd call this one successful day at the shop. Of course, $30 isn't nothing and actually seems a bit steep now that I "say it out loud," but we got a lot for our money and I don't mind proclaiming my thrifting itch satisfied—at least for this week.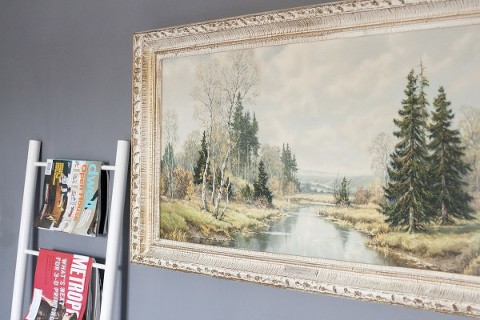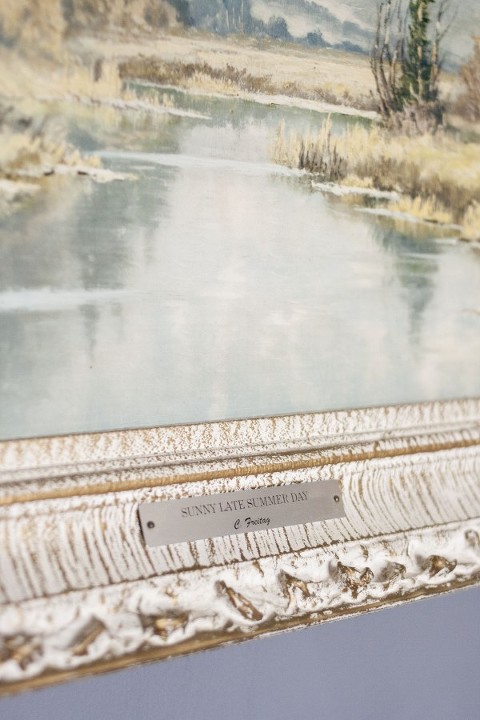 What thrift store scores have you guys uncovered as of late?