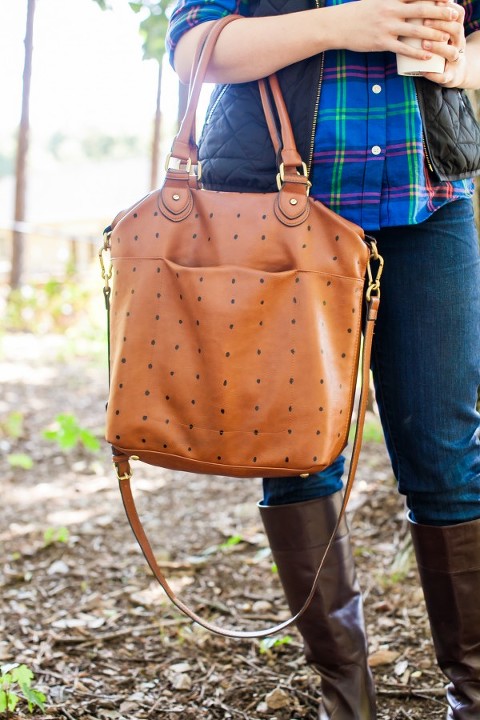 Although I've been known to drop quite a bit of cash on a piece of furniture or designer accessory for our home, I'm pretty stingy when it comes to fashion. I almost purely shop at Target or our local J.Crew super clearance store and hardly ever pay full price for items in my wardrobe. And while I do have a penchant for anything and everything "Kate Spade," I've never shopped anywhere but the outlet.
So despite catching sight of (and subsequently falling head over heels for) this $389 leather polka dot bag, it never once occurred to me to click "Add To Cart." What it did elicit though was a spontaneous brainstorm session with myself on how I could get the look on my frugal DIY budget. Read on for my under-$30 alternative.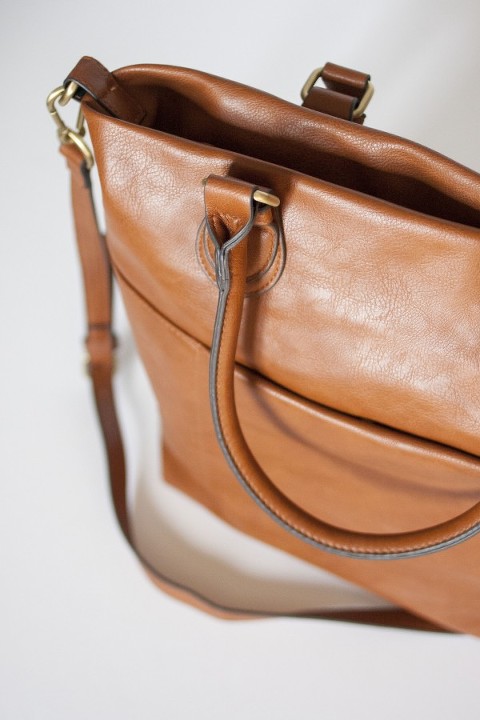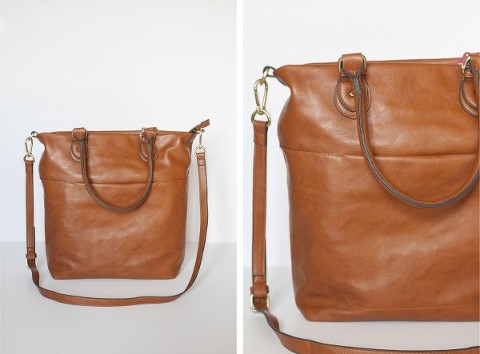 First, you'll need a leather (or faux leather) bag. Mine came from Target at the beginning of the season and cost just $29.99. It had the shape I wanted, reminiscent of my inspiration image, and a price that I could afford. Now to add my polka dots. For this, I grabbed my handy dandy black Sharpie marker and simply scribbled my dots right on the faux leather finish of the bag. That was it!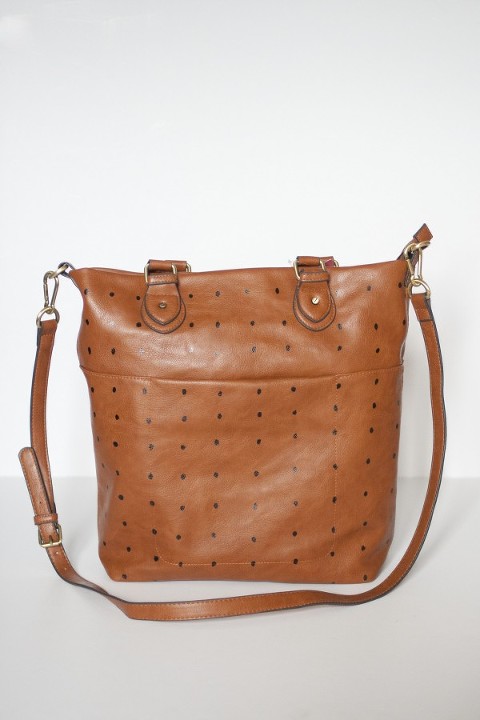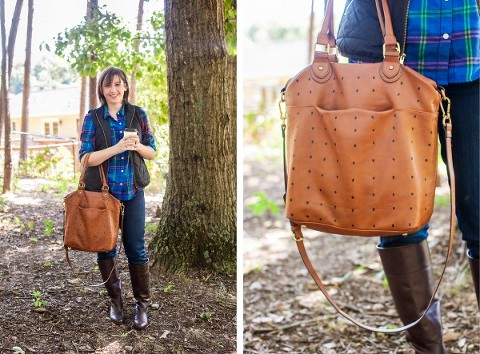 The black polka dots on my inspiration bag made it even easier because of their uneven quality, so my unsteady hand was actually welcomed in this project. I followed a simple eye-balled grid pattern all the way across the outside of my bag, let it dry for about 15 minutes just to be sure that nothing would smudge and then hit the streets in style. How's that for frugal fashion?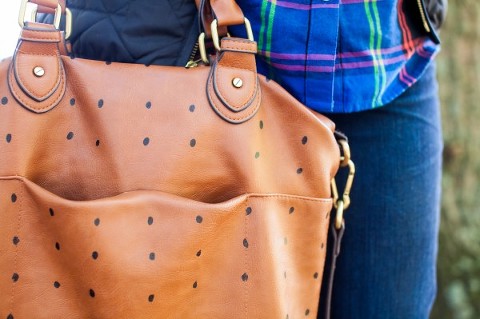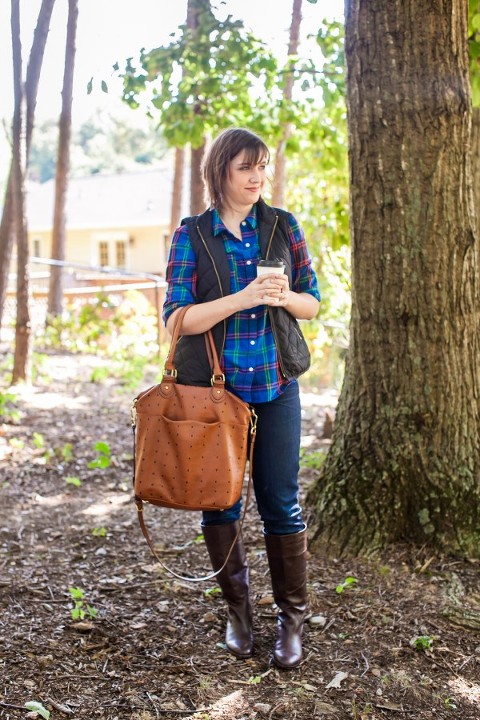 "After" images courtesy of Sincerely Liz Inc.
P.S. Don't forget to enter for your chance to win a print from Laura Dro Designs! Contest rules and entry here.