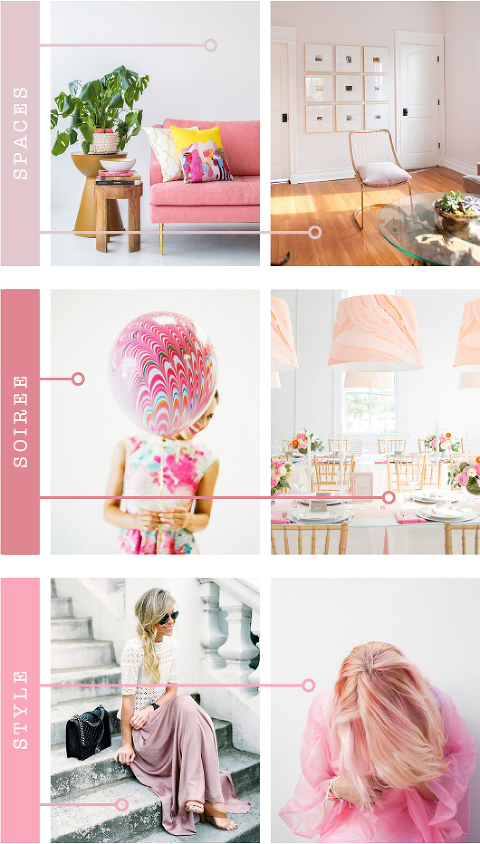 Spaces: Studio DIY | Yellow Brick Home
Soirée: drop it MODERN | Minted
Style: Happily Grey | Oystermag
Although I had grand plans for a bigger post this morning, I am sitting here in our living room with all the lights off and the curtains drawn, battling a pretty major migraine. Wowee, what a night. Between the cat tearing down the hallway at 2:00 a.m. and a hubby who stole every shred of cover, I'm running on, ohhhhhh, 10 minutes of sleep. But I'm armed with a giant mug of coffee and am already feeling the blissful effects of my migraine meds, so I'm set.
Long-winded soliloquy aside, let's talk pink. I'm certifiably obsessed with the color these days, and you'll hear me bring up "fuchsia" at least four times per day. But since I can't exactly bathe the house in pink since it plays host to my dude, I'm going to dream about it here instead. What's your favorite shade?
Get more inspiration on Pinterest