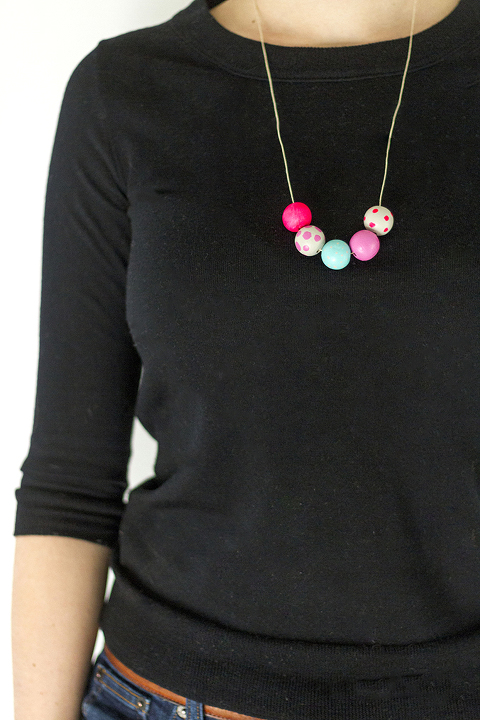 My friend Rachel—master creative behind one of my fave blogs, The Crafted Life—just so happened to host the most adorable bead painting workshop in Austin, Texas last month. Although I was desperate to attend, I was stuck out here on the east coast with a freak snow storm (or two). That said, I ended up making the most of my sorrow by channeling her inspiration into a solo bead-painting event in the #dgdstudio. Since I thought maybe you might want to do the same in your own home, I documented the process to show you how.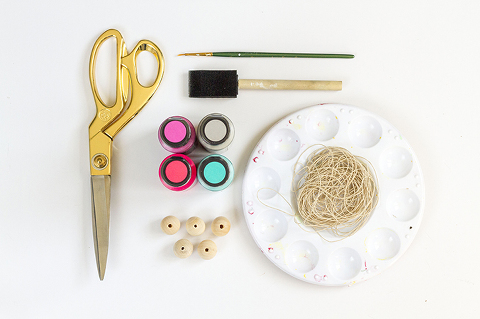 Wooden beads
DecoArt Americana Multi-Surface paint (I used "Flamingo," "Pink," "Overcast" and "Coastal Waters")
Twine
Plastic painter's tray
Foam paint brush
Detail bristle paint brush
Scissors
Thin brass pipe (optional)
When choosing your colors, there really is no set formula. Just go with what you love and you'll almost always love the finished necklace in the end. As for my personal process, I usually try to choose at least one neutral color (in this case, the grayish, beige paint), and then I supplement with standout colors. I also try to mix both warm colors and cool ones, so that lately has meant a lot of teal and pink.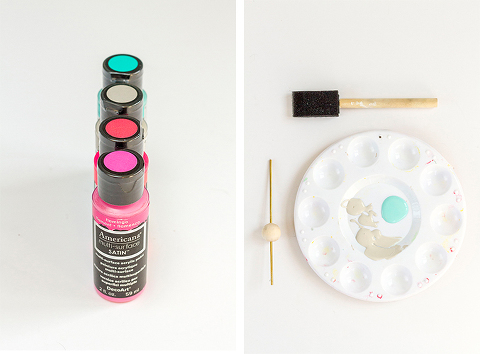 First, give your beads two to three coats of a solid color using the foam paint brush. Allow the beads to cure for about 20 minutes between coats so that they are dry to the touch. Then, grab your detail paint brush and add small dots, dashes or shapes to a couple of the beads to give them a little personality. I chose to add pattern just to three out of my five beads so that it didn't get too overwhelming.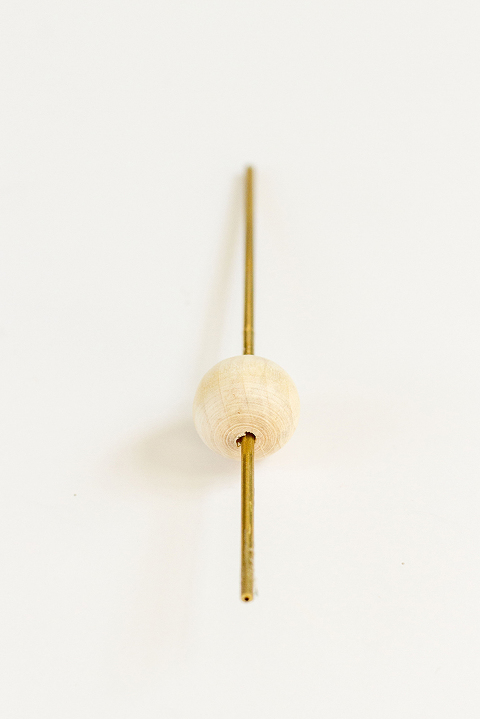 One supply in my materials lineup was a bit of a surprise and was a last minute addition—the brass pipe. At first, I struggled with not touching the wet paint as I worked to paint the beads, and then finally had an ah-ha moment: they needed to be strung onto something stiff so that I could spin them and have control, without inadvertently coming into contact with the wet surface. So I riffled through my supply drawer and found a tiny scrap of brass pipe to slip right through the beads' holes. It worked like a charm.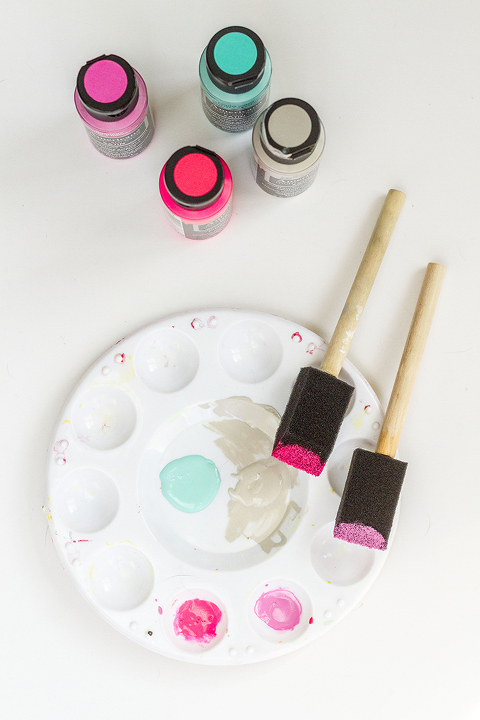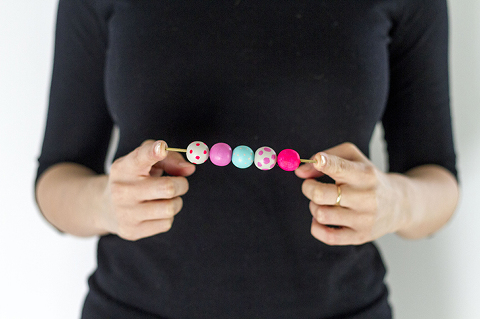 After the beads had dried completely for about an hour, I used (okay, actually my sister slash model used) the scissors to cut off a length of twine to create the basis for the necklace. Then, we looped the beads on one by one, tied a knot, trimmed the excess twine and called it done.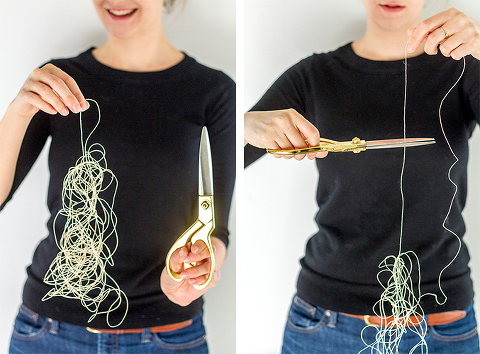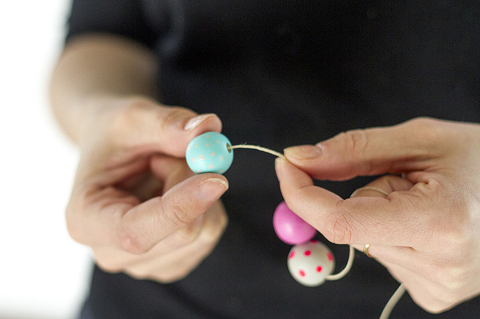 To say that I've worn the finished necklace at least a few times since I finished making it would be a gross understatement. In fact, I just looked down and noticed that I must have unconsciously slipped it on this morning while getting ready.
I'm clearly in love. I think it's getting serious…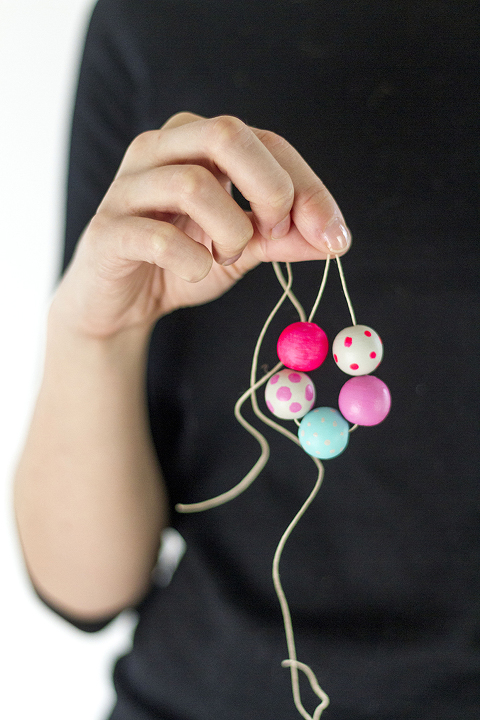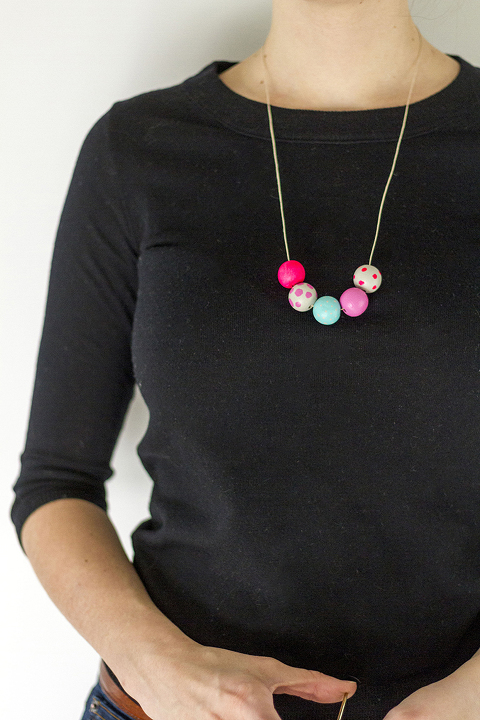 P.S. The winners of the Josi Severson Textiles giveaway have been announced! Click through to see if you were one of the lucky two.