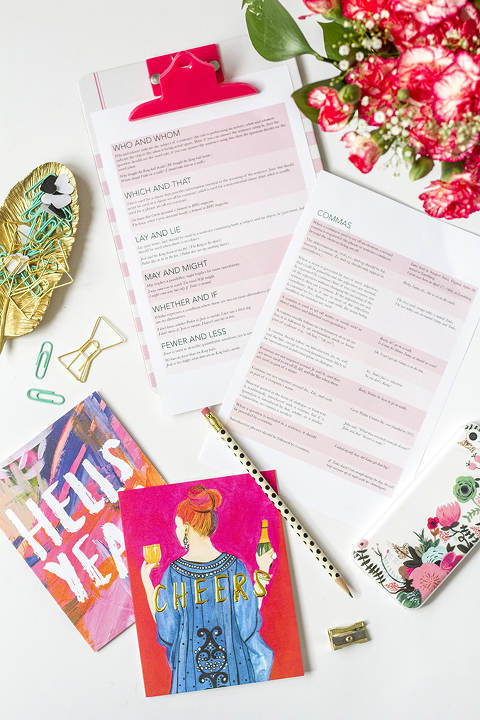 Every now and then, you all totally surprise me with your enthusiasm for certain projects, one being the copy editing style guide that I snuck a peek of on Instagram at the beginning of the month. The guide was an extra clever Christmas gift from my little sister. She and I happen to both be copy editing fanatics, although we are a little stuck between styles at the moment—should we go with AP or dive into Chicago?
To help set us off in the right direction (we are working towards Chicago), she designed and had printed a comprehensive Chicago style guide just for me, complete with silly examples starring our beloved kitties and pup—even my parents' three labs made it into the examples!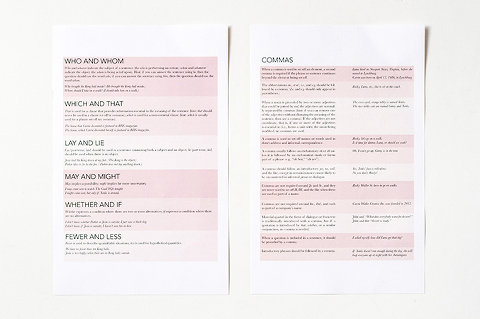 The sayings are goofy and the rules probably could use a bit of fine tuning (i.e. you may not want to reference it while writing your next best seller!), but it has proven to be a useful guide as I craft content for the web and beyond. I may or may not even break it out for Instagram captions and the odd greeting card! If you want to download the guide for yourself, feel free to snag it right here.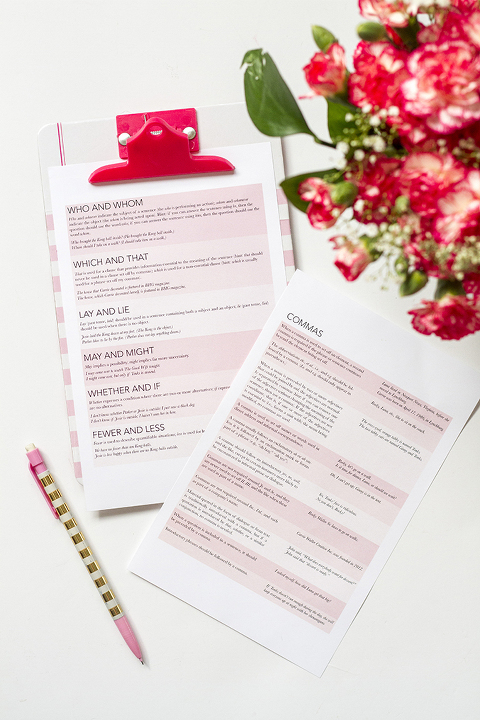 P.S. Ginny's "tent," as described in the guide is our way of characterizing her love for crawling under the covers to cuddle with me, and Luna's "barbering" is her nervous habit of licking the fur off her belly until she's practically bald. Bet you never expected to learn so much about our pets in one little blog post, huh?!