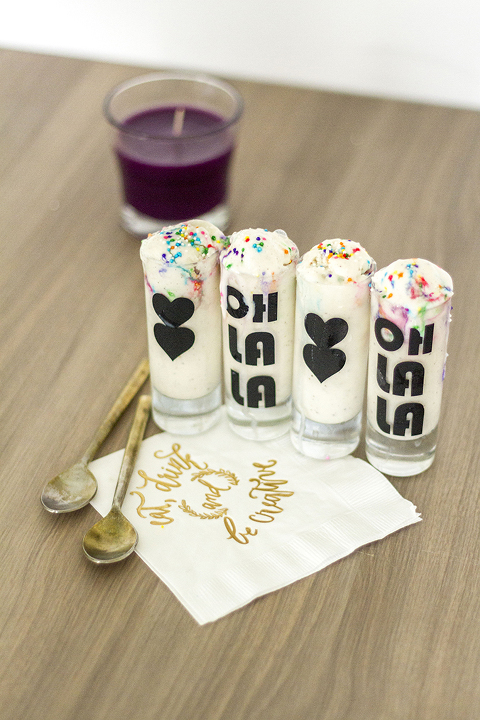 This time of year, it's not difficult for me to feel uplifted. Between the pretty weather and the reemergence of leaves on the trees, I'm one happy gal. But there are, of course, a few more things that put a little spring (har har!) in my step.
In partnership with Glade®—and inspired by their Lavender & Peach Blossom collection—I challenged myself to think extra hard about ways to add an enlivening touch to my day. My ultimate choice? Ice cream! To celebrate my favorite ooey, gooey, melty, sprinkle-topped dairy treat, I created a set of DIY mini embellished ice cream sundae glasses—here's how you can get the same uplifting effect at home.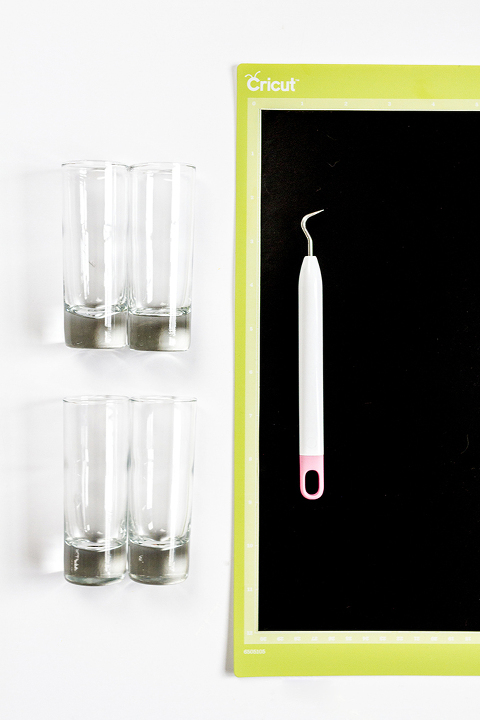 Set of mini glasses (mine are actually shot glasses purchased as a set from Target)
Pointed weeder tool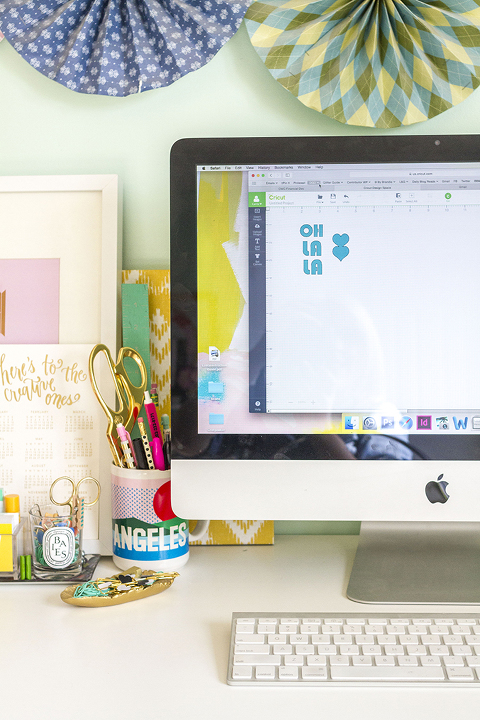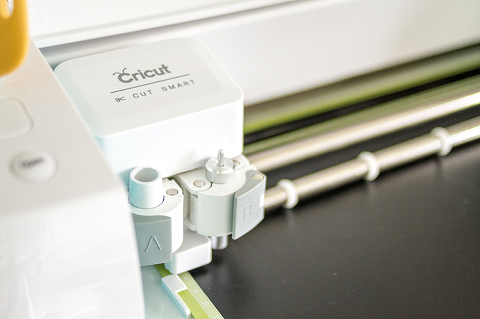 Start by downloading my "OH LA LA" and double hearts design from the Cricut design space and cut it out using a machine like the Cricut Explore. I attached a sheet of black vinyl to my adhesive cutting mat, and then let the machine do all of the precise trimming for me. In case you don't have a Cricut, you can certainly design and cut your own shapes by hand.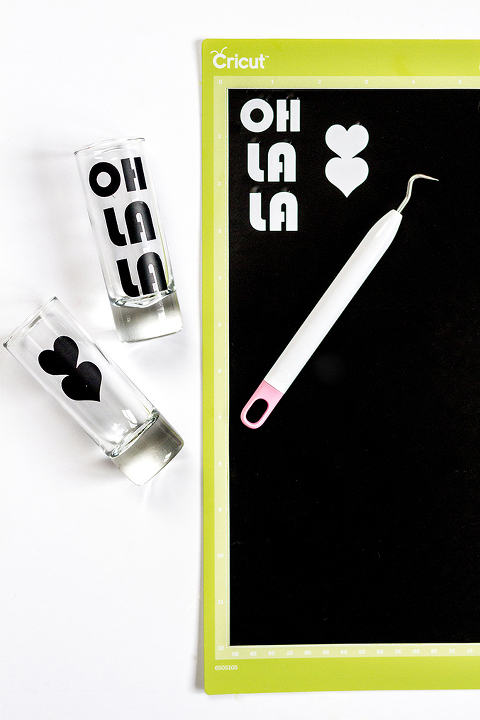 Next, I used a pointed weeder tool to remove the letters and hearts from the black vinyl sheet, and carefully placed them on the outside of four mini parfait glasses. I situated the "OH LA LA" words on one side and the hearts on the other so that the glasses could be reversible.
(NOTE: they are pictured below with just one side finished since I thought you'd be able to see the detail better that way.)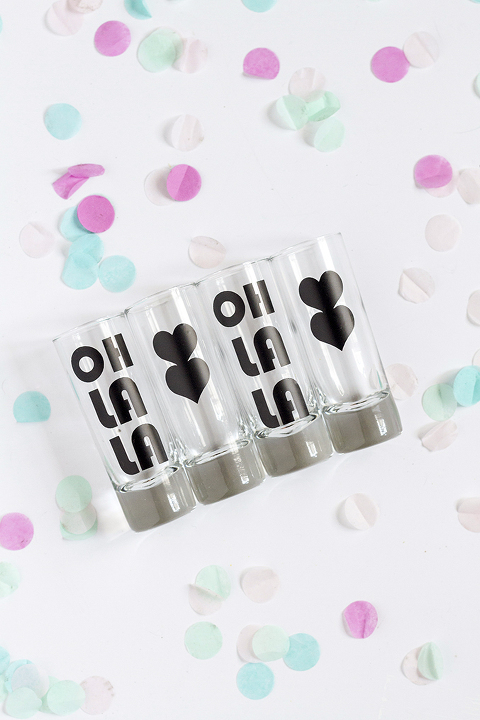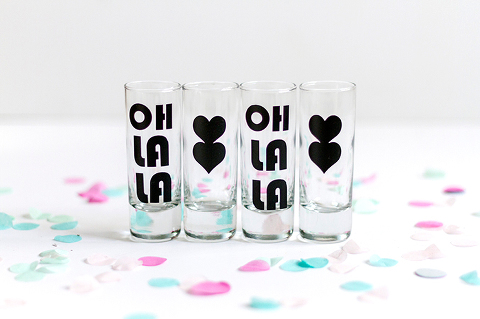 Now, whenever I need a little springtime pick-me-up (here's looking at you, dreary April showers!), I can fill my glasses with a scoop or two of ice cream, grab a fresh cup of coffee and enjoy leftover Easter chocolate in between spoonfuls and sips. When finished with a lit Glade® Candle or Wax Melt in the background, this gal couldn't be happier.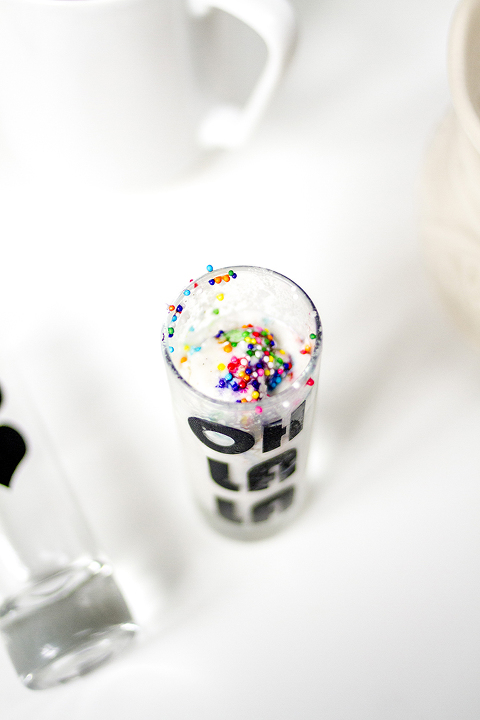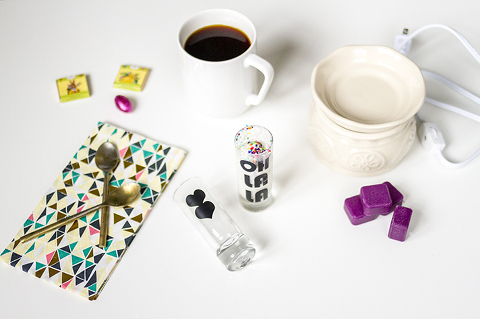 I'm curious—How do you uplift your own day? For more inspiration, be sure to follow Glade® on Pinterest.