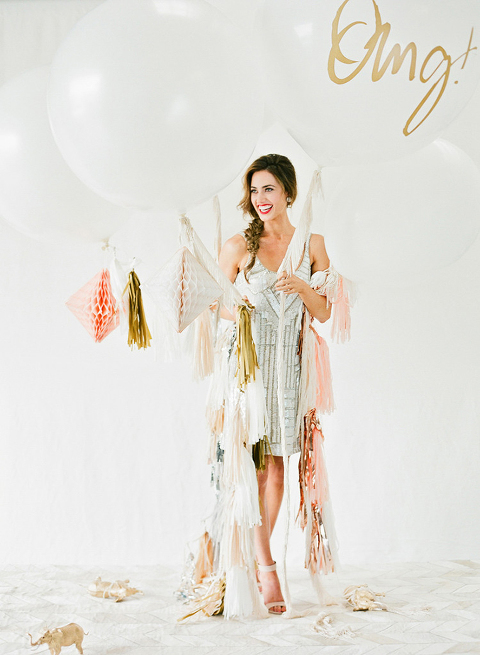 I'm excited to continue my Etsy Spotlight series with an interview featuring Kelli Avila, of drop it MODERN. I actually came across this bright and happy Etsy shop while building a past Spaces + Soirée + Style feature way back when, and couldn't help but reach out to Kelli in order to keep the fun going. Stay tuned for a bigger collaboration with the drop it MODERN team later this summer, but in the meantime here's a little background on the creative brand from Kelli herself.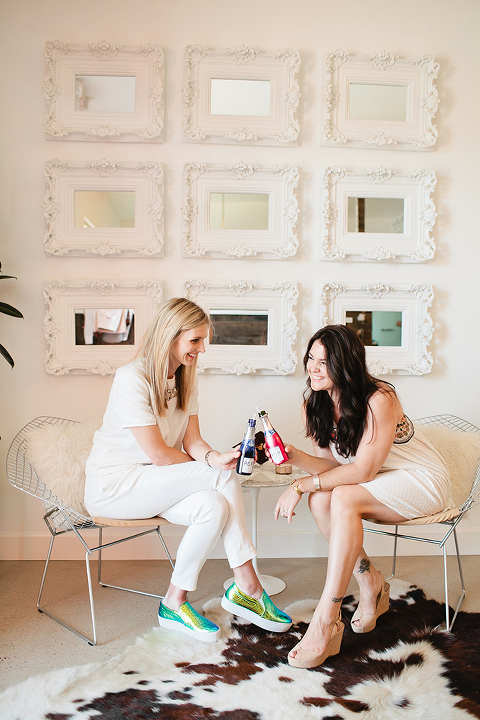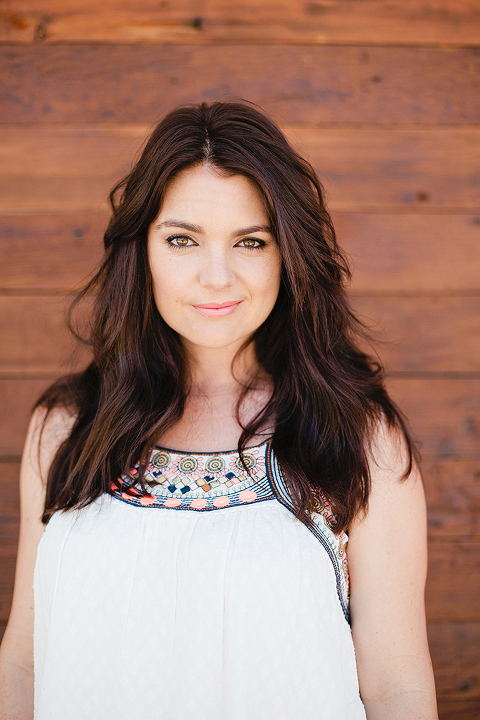 Tell us how drop it MODERN came to be. When did it launch? Can you take us briefly through the timeline of how you went from "vision" to "reality"?
Drop it MODERN started as a small photography fabric backdrop business in April of 2008, and was based out of a garage owned by our founder Breanne. She began as a young photographer with the goal of finding ways to modernize her studio set up. She knew that if her photography business was going to succeed, she had to do something unique to stand apart from the crowd, and that was not going to happen with outdated backdrops and mediocre props. She realized it was time to take matters into her own hands, and that is exactly what she did.
She found that the fabrics and designs offered in the photography world were sorely outdated so she decided to take it to the next level and began making them herself. Since Breanne is drawn to rich colors and modern graphics, she decided to incorporate that into her photography backdrops. After a couple weeks of shooting with her new backdrops, it became very apparent that her idea to experiment with prints was catching on.
Photographers began inquiring about where she'd found her unique backdrops and her clients were raving about the fresh photos she was producing. Breanne's elegant, yet edgy use of color and graphics were starting to make their mark in the design world. Since 2008, drop it MODERN has moved out of Breanne's garage and it now operates out of her central California warehouse.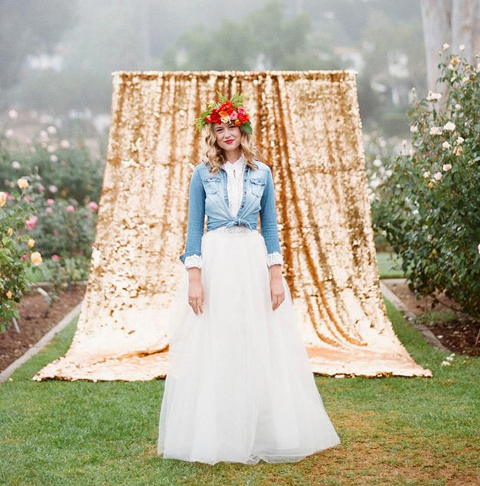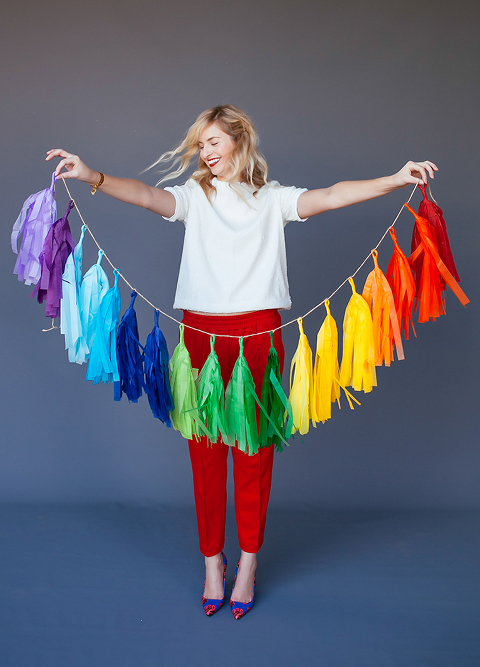 How did you and Breanne develop the concept and branding of your business, including name, types of collections and design? How many of these visual aspects are a reflection of you and the team, on a personal level?
The branding of the business has evolved just as the business has. Breanne is in love with all things modern, white and clean. The most recent updates to drop it MODERN'S branding was a collaboration with MaeMae & Co. We spent some time with them, pulling together our favorite fonts, color palettes, images, decor, designers, photographers—anything from a water color painting, to a room decorated by Kelly Wearstler was used as inspiration. What MaeMae was able to curate from that was beyond our imagination. We are so proud of the drop it MODERN website and really feel like it's a true representation of our team.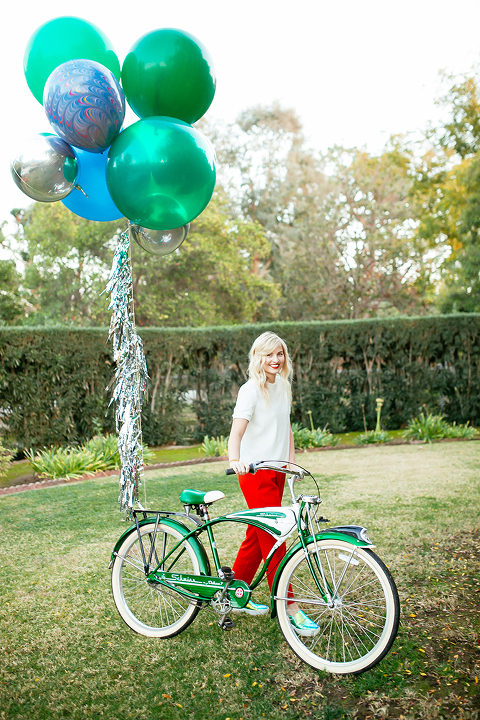 Fast forward to today, and drop it MODERN is thriving, with a booming Internet presence and fan following. How do you and Breanne manage it all? Describe the culture of (and team behind) drop it MODERN.
The team is made of Breanne Schaap and myself, Kelli Avila. We mostly tag-team everything, although Breanne typically spearheads product development and production, while I tend to the opperational needs of the company—especially customer service and marketing. We're moms and appreciate quality of life, so it's a juggle to meet the needs of the business and also our family's with such a small team. After seven years, we've been able to streamline things for simplicity. The atmosphere at the office is fast and furious. We try to work diligently so we can go home and participate in life with our families. I'd say that coffee and a good 90's pop playlist are what powers us.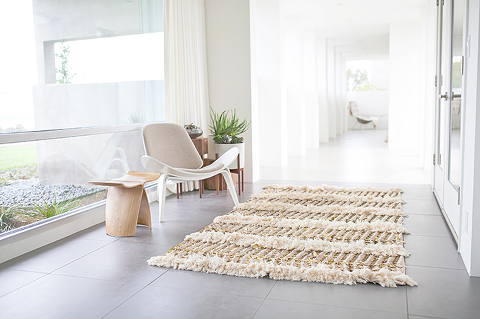 The drop it MODERN shop features everything from backdrops and balloons, to pretty paper products and home decor pieces. How do you decide what to include in each collection?
We consider ourselves to be a well-balanced representation of our customer base, so we try to make products that we use in our own photography businesses and lives. While backdrops are the foundation of drop it MODERN, there are so many other items used alongside them.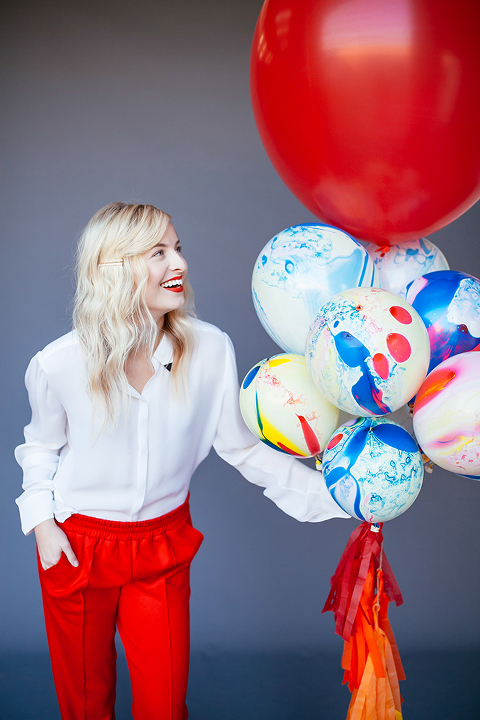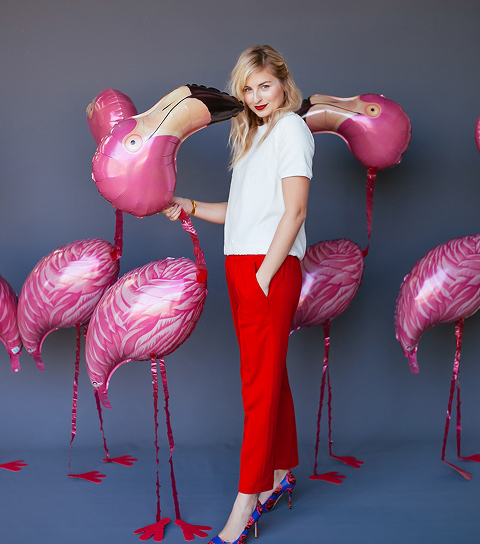 If you could design your dream party, what would it look like?
Sequins would most def be involved! There would likely be a photo booth with our gold sequins backdrop layered with tassel garlands. Champaign would be flowing (probably into a Kittens Get Thirsty Too cup from Ban.do). The vibe would be modern and fun with a splash of boho—maybe Bri Emery would style it! We'd have the Bon Puf cart serving up glittery cotton candy. The guest list would be fairly small—we love intimate settings with room for good conversation.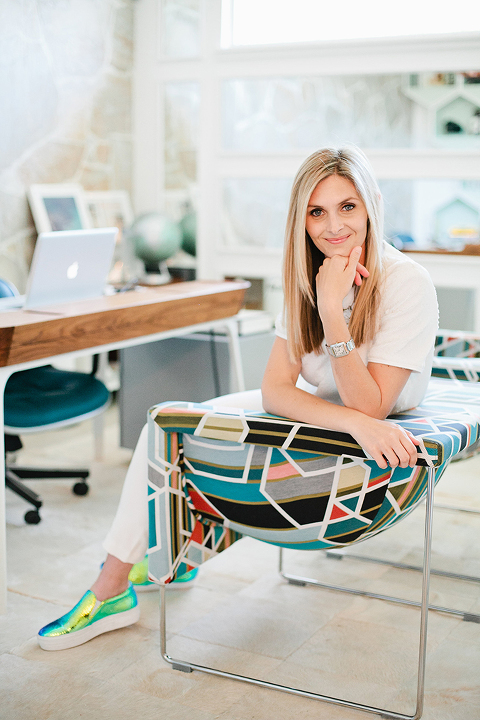 What three words sum up the vibe and visuals of drop it MODERN?
Modern, edgy, versatile.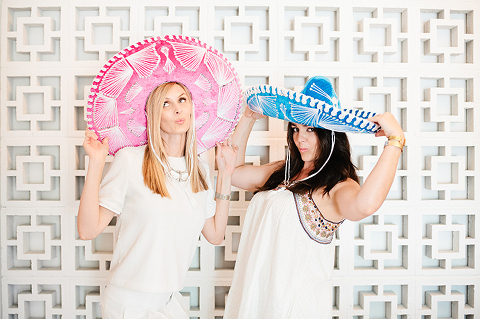 How do you define your creativity?
I'd say the creativity behind drop it MODERN is multi-faceted—just as the minds behind it are.
(Photos courtesy Jose Villa, Amber Canterbury, Megan Welker, Kelli Avila, Bree Schaap, Untamed Heart)