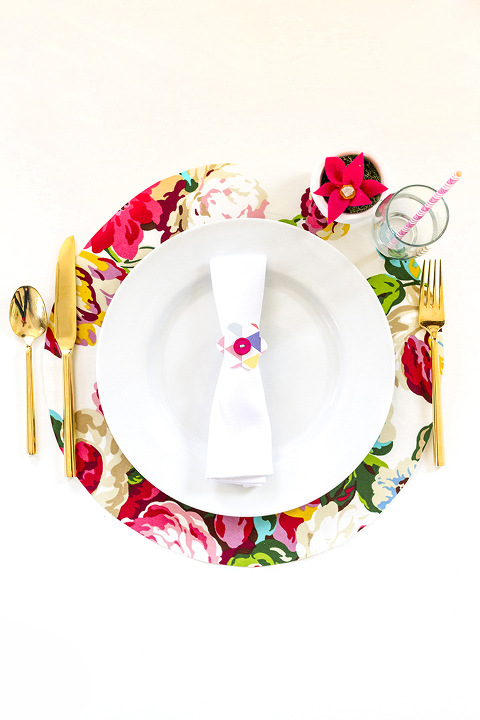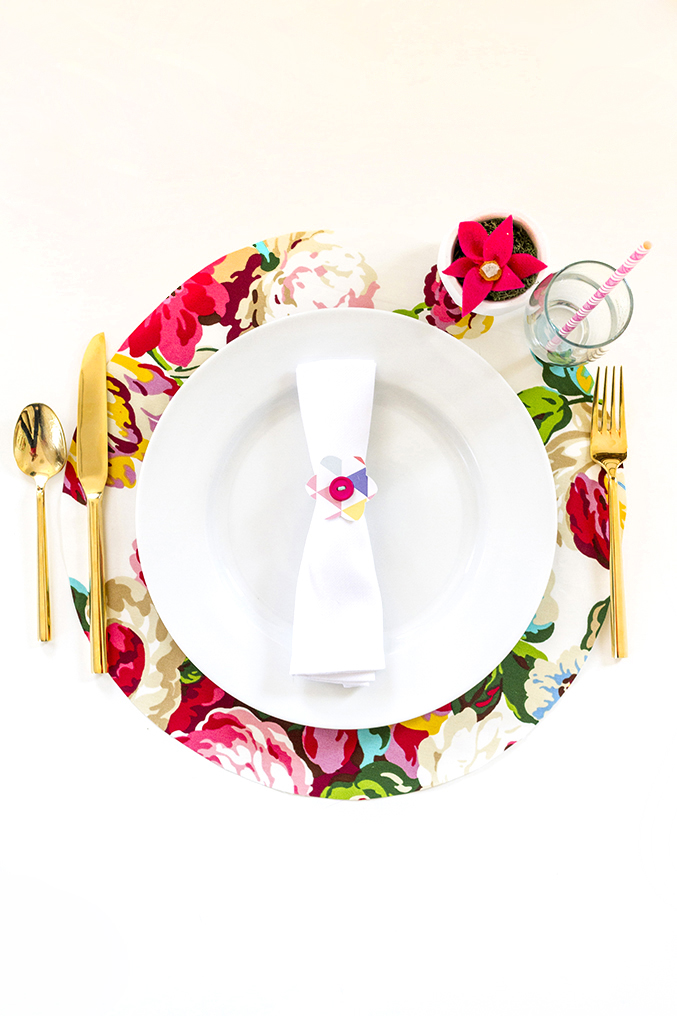 I am gearing up for our family vacation to the beach next week and am definitely in the "hustle" phase of packing and preparing. Everywhere I look, I'm reminded of things that I need to get settled, that I need to put into place or that I need to pack before we leave on Friday and our house sitter takes over—it's enough to drive this OCD girl mad!
The one bright light is my excitement for this evening's styled shoot with my friend and photographer Liz Cook (click that link to see her gorgeous new website!). Thankfully, I had everything packed and ready to go for this event ages ago, including my DIY floral fabric chargers. In case you want to try the project out for yourself, I documented the easy peasy no-sew process and you can get the two-step tutorial below.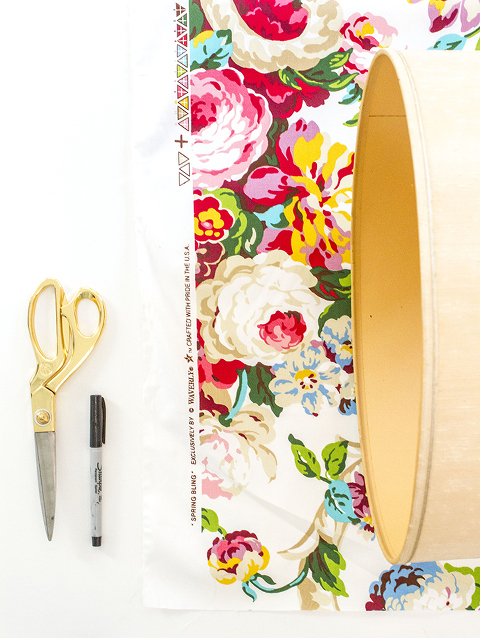 Fabric (I used this one from Joann Fabric)
A 14-inch diameter round template (I used a lampshade)
Fabric or permanent marker
Scissors
The inspiration for the entire photoshoot was this fabric. You may have recognized it if you, too, are a die-hard follower and fan of Emily Henderson. She recently put together a roundup of online fabric sources, and as soon as I saw the print pictured below, I knew it was "the one." It was a bit pricey, but I ordered just one yard and it was more than enough to make six fabric chargers, plus I have enough for a throw pillow cover, too.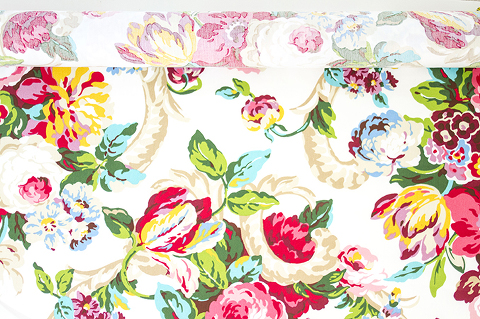 The first step is to lay your fabric upside down on a flat surface, and then place your lampshade—or whatever round template you end up using—on top of the fabric. Use your marker to trace the outside of the circle onto the fabric, and then cut it out using scissors.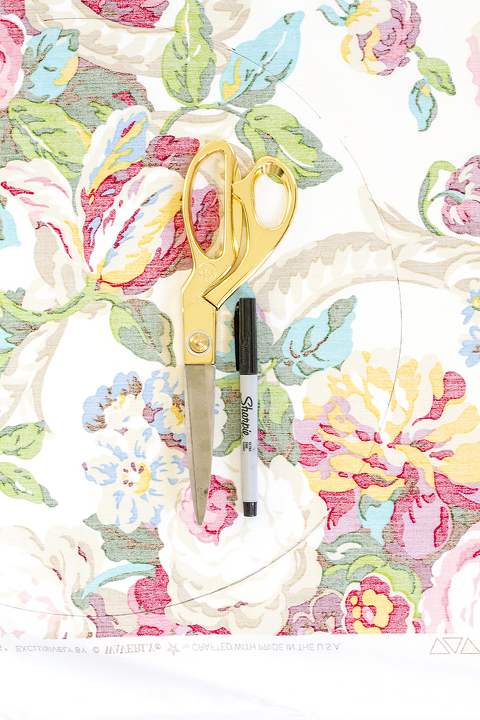 Although I thought that I might have to do something about the edges (hem them, add trim to mask the rough edges, etc.), this fabric is of such high quality that it's still just as crisp as the outer finished edges of the bolt I purchased. If after a bit of use I start to see little strings appear, I could always use Fray Check to prevent any further fraying.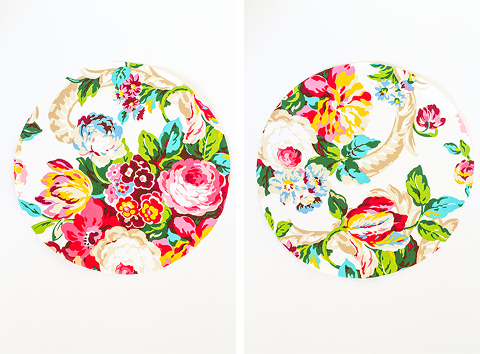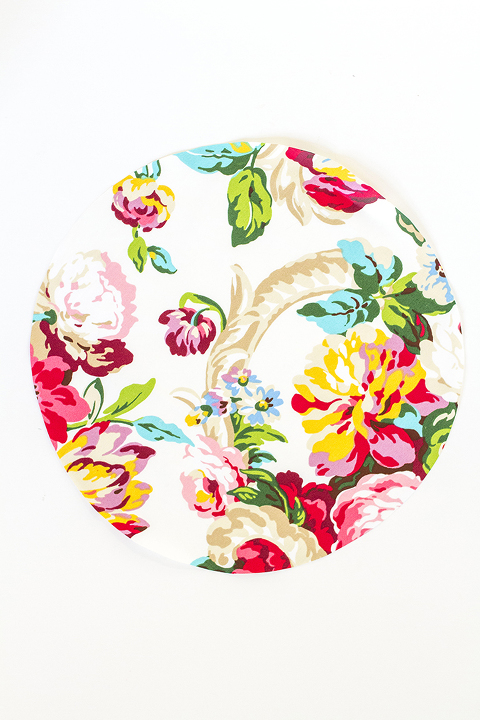 I am just so thrilled by the variety of color and pattern these chargers afford me. When topped with a white plate, the faux charger adds just the right amount of personality to the placesetting. And, yes, in case you're wondering, you also could think of these as placemats, but I went into this project hoping to add a thin perimeter of pattern to my white plates, just as I would have with a traditional charger. I don't think that the diameter is quite large enough to call these placemats, but you could easily choose to make them a little larger to intentionally make yourself some pretty floral mats—the choice is yours!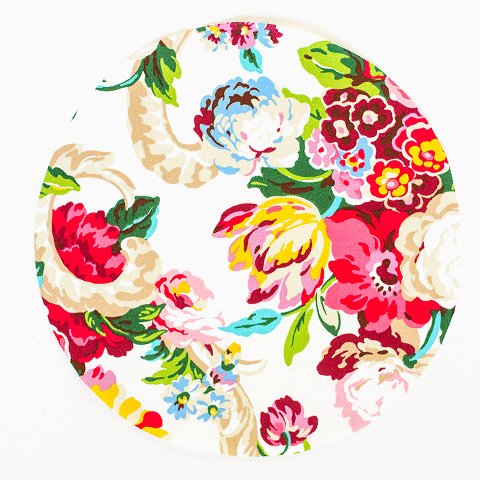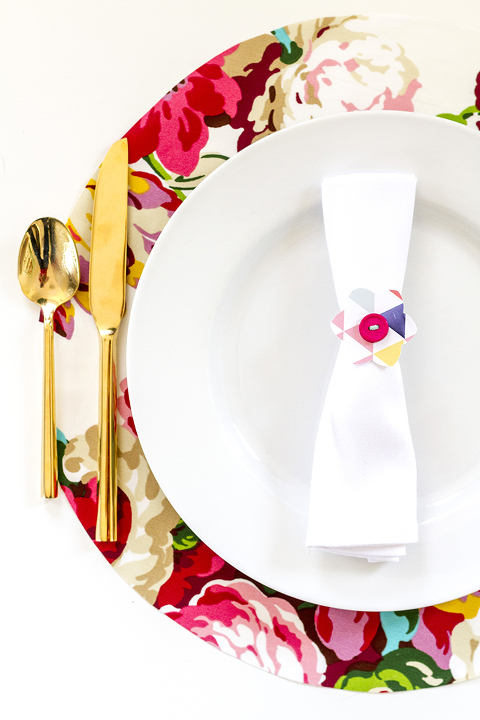 Stay tuned in a couple of weeks for the full reveal of my springtime soirée, coming soon to DGD—and wish me luck that tonight's shoot goes off without a hitch or a thunderstorm!