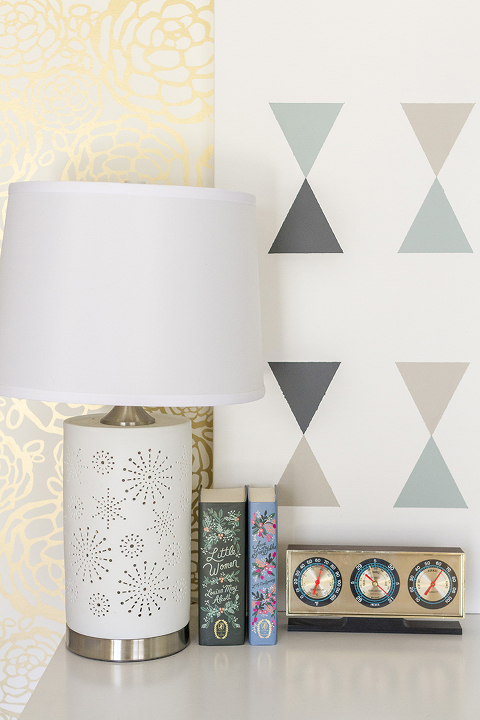 When it comes to artwork, my taste tends to lean itself towards modern abstracts and pop art. But original art and high quality prints cost a pretty penny. So, as per usual, I put my creativity to the test crafting a DIY pop art canvas featuring the modern triangle silhouettes that I love, all executed with a calculated—yet simple and budget-friendly—technique.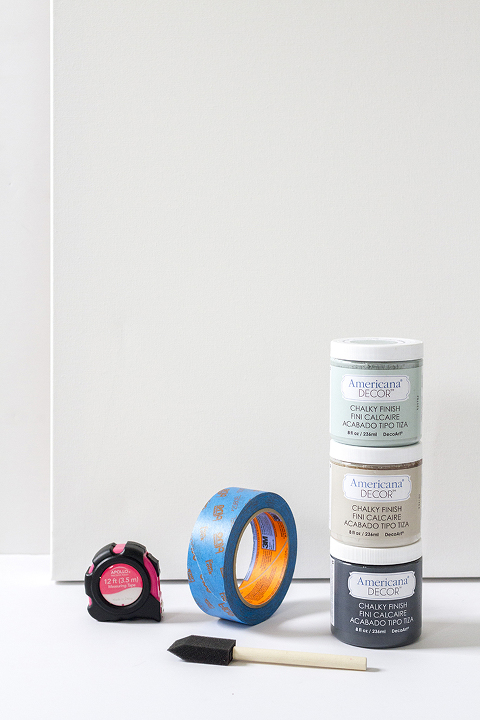 STEP ONE: Use the measuring tape to measure out points for each triangular silhouette. Make light dots on the canvas with a pencil for the three corners of each triangle, and then use a straight edge to lightly connect the dots.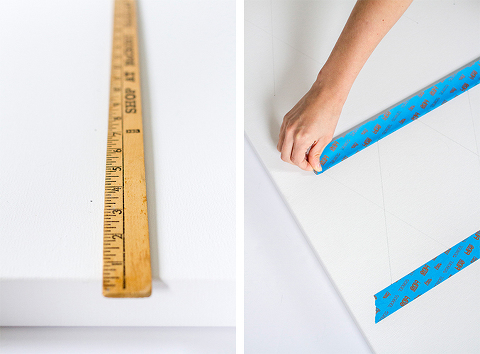 STEP TWO: Line the edges of the top triangles in each row with ScotchBlue™ Painter's Tape. Press all of the edges to ensure proper adhesion.
STEP THREE: Use foam paintbrushes, one for each paint color, to paint within the painter's tape. Brush away from the tape where you can to avoid pushing pigment beneath the edges of the tape.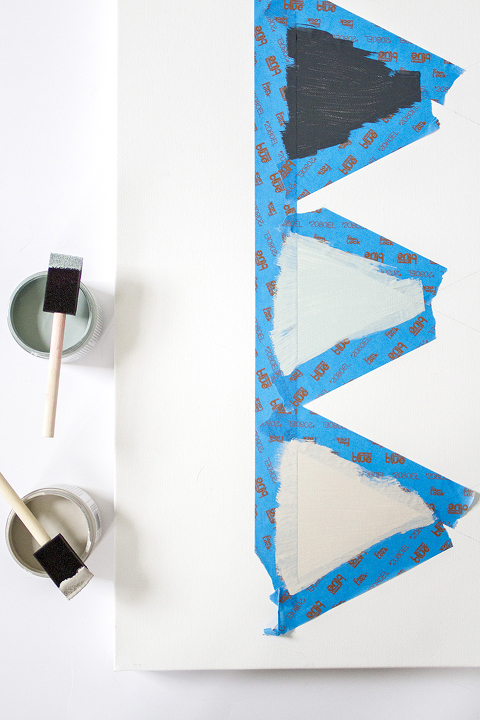 STEP FOUR: Remove the painter's tape immediately and allow the paint to dry for three to four hours until completely cured.
STEP FIVE: Repeat steps two through four, this time on the bottom triangles in each row. When finished, allow the completed painted canvas to dry for 24 hours.
STEP SIX: Hang or lean your finished artwork up in your favorite space to enjoy!