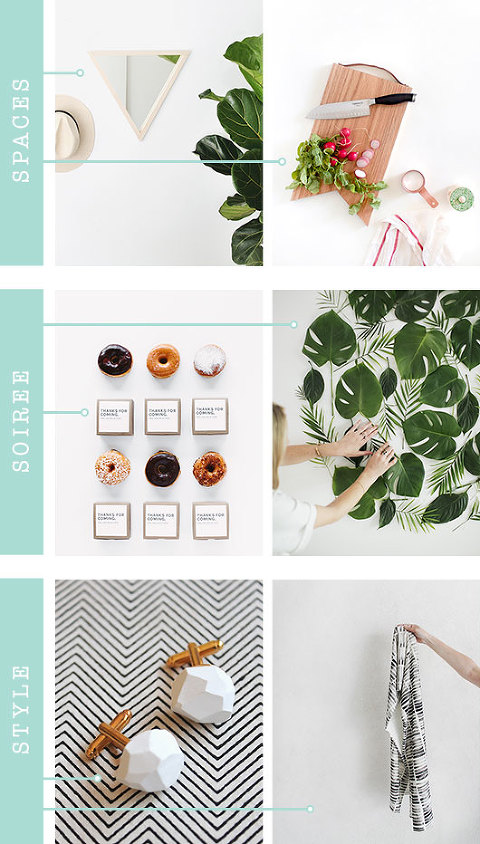 Spaces: DIY Triangle Mirror | DIY Leather Handled Cutting Board
Soirée: Printable Donut Favor Boxes | DIY Leaf Backdrop
Style: DIY Geo Cufflinks | DIY No-Sew Stamped Scarf
Are you looking for a plethora of impeccably styled, totally livable DIY projects to try on your next free evening or weekend? Then you have got to check out Molly's blog, Almost Makes Perfect. Everything this creative churns out is beautifully brilliant, and I'm not just saying that. From simple crafts to real life advice on living and designing an intentionally planned home, Molly shares it all.
Molly and I actually both coincidentally just embarked on that harrowing life journey known as packing and moving a household, so I feel her pain. It's tough to feel like you're living between homes, but she's pulling through like a champ (in case you're new to her blog and are in the midst of your own move, make sure to check out this post about how to move smarter).
Above you'll find six of my favorite projects from Almost Makes Perfect, but if you're anything like me, these are just the tip of the ice berg. Mentally prepare yourself to get lost in creative inspiration, and then click here!
Get more inspiration on Almost Makes Perfect