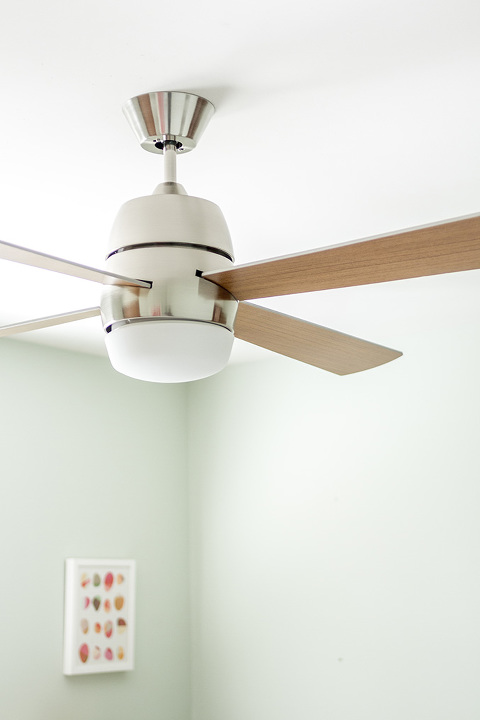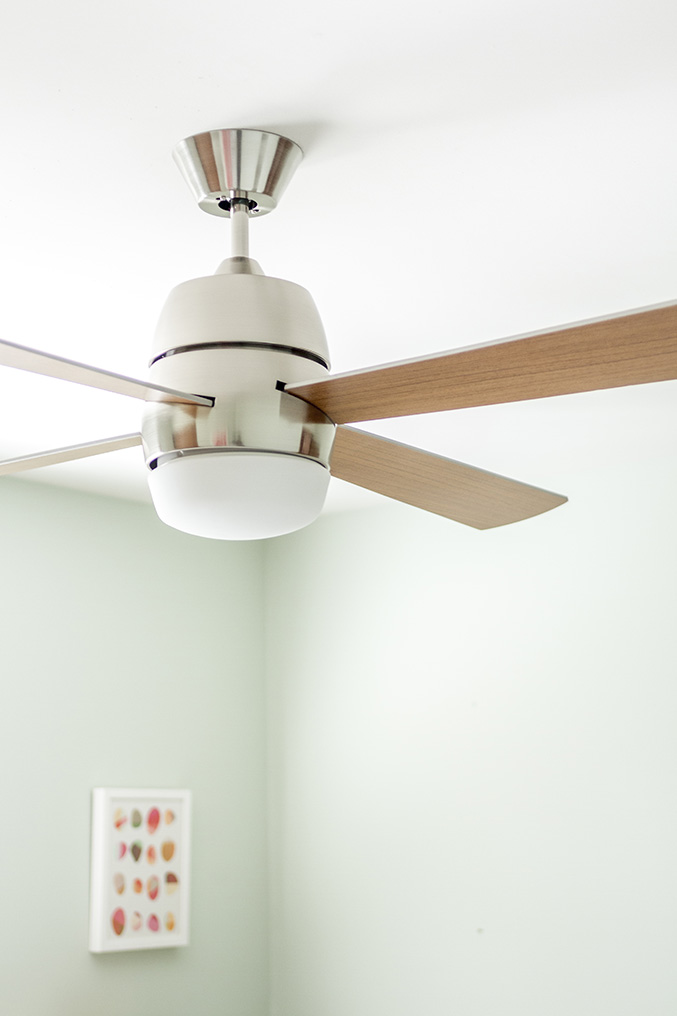 Last week, I shared a little insight into my quest for the perfect look-a-like mid-century dining room chandelier (with all of those glorious, to-code inner workings), and, as promised, I'm sharing our new retro revival ceiling fan with you today.
I know not everyone is on "Team Fan," but John and I prefer to be more on the frigid side at night, and also can't sleep without a bit of ambient noise. Therefore, fans are a mainstay in the Waller household. It took me a while to find the perfect update to our current fan situation—or lack thereof as in the case of our guest room, which I'm showing you today—but I finally found the perfect one at Lamps Plus. It's modern, it's sleek, and it sets the tone for the entire space.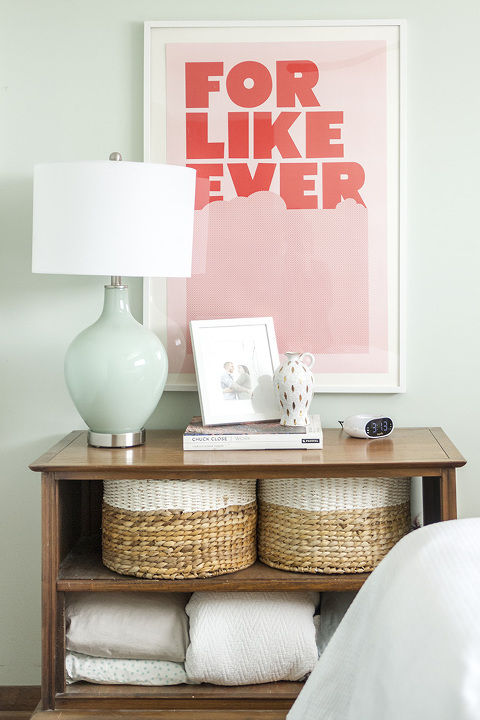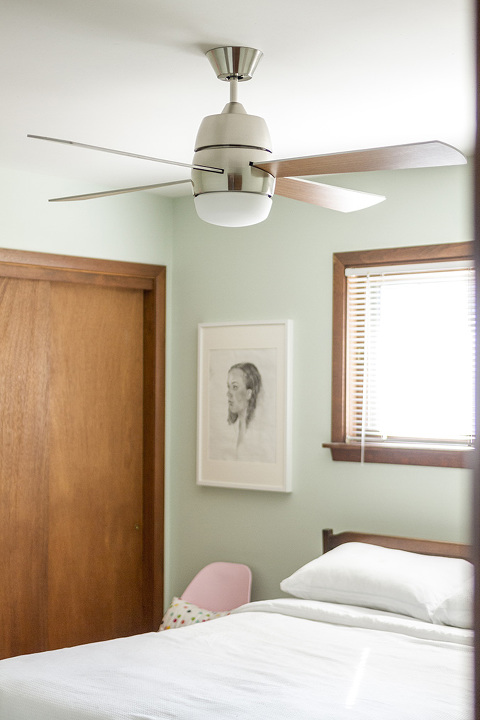 The final choice? Two 52″ Verano™ Opal Glass Brushed Nickel Ceiling Fans—one for our guest room, as seen here, and a second one for our master bedroom, which you'll have to wait to see because I've got lots of things cooking in that space behind the scenes.
The guest room was initially outfitted with nothing more than a simple overhead fixture that offered very little light and no air circulation—a pretty major problem in a house that doesn't have air conditioning. So, the addition of our new fan was an important one, not only for style, but for practicality and comfort, too.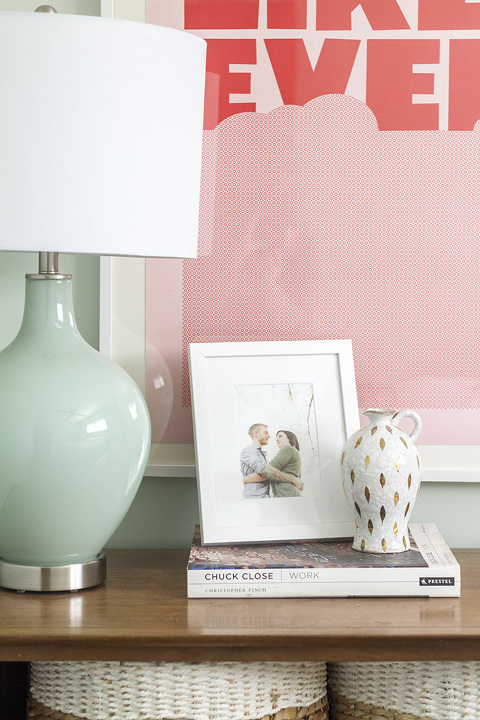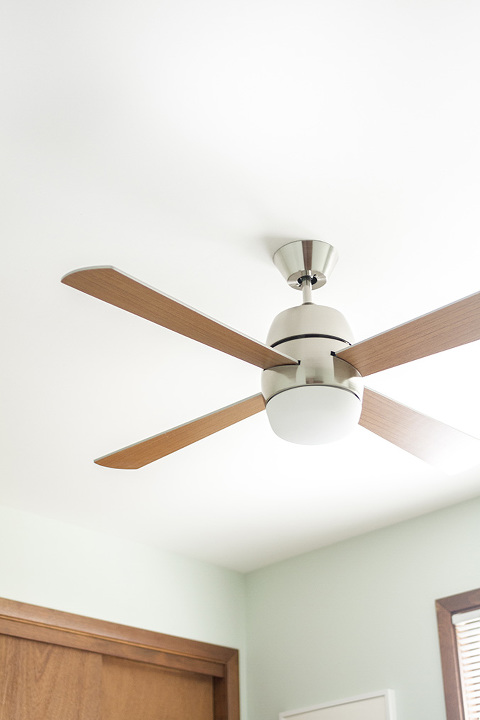 One of my favorite things about our new fan is the fact that it's actually reversible. No, really! Click through to Lamps Plus to see both sides, but essentially, we have the option between an ultra contemporary silver fan blade or a wooden one.
We ultimately went with the wood side since it played well with our stained trim and the vintage wooden bed that we recently added to our collection, but I love that we can easily change the look of the fixture just by unscrewing the blades, flipping them, and reattaching them again. Did I mention that it's remote controlled, too? Hallelujah.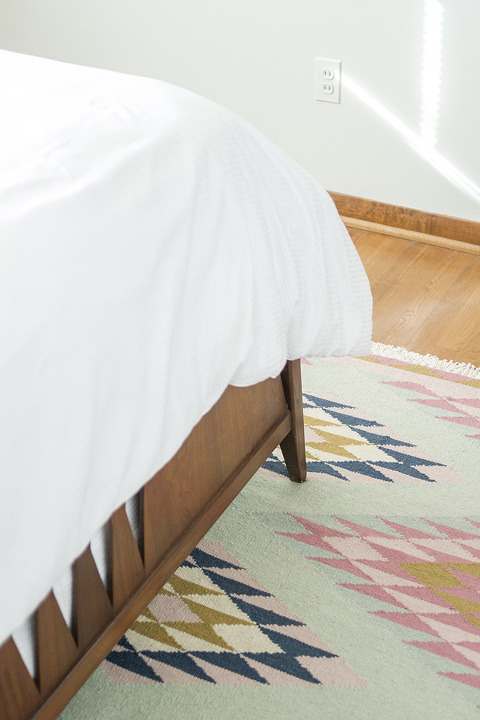 The space is pretty tiny overall, but the combination of our new retro inspired fan, existing sweet mint wall color (one of the few walls left with color in our home), and our collection of antique mid-century furniture adds just enough character to the room to make it feel like home.
Tell me: are you on Team Fan? Or do you prefer a stand-alone light fixture over ceiling fans? I'm all ears!