*This post is a collaboration with Oriental Trading
Before we moved into our 1960s ranch last year, I had never had a mantel to decorate for the holidays. Now that I finally have this milestone surface to play around with, it has offered far more styling fun than I should probably admit to. I've switched, scooted, and stared at all kinds of options and accents, but ultimately decided to go all out with an ultra colorful look that perfectly imparts that festive Christmasy feeling. Hop over to Oriental Trading to get the full scoop on How To Style A Colorful Christmas Mantel for yourself this season!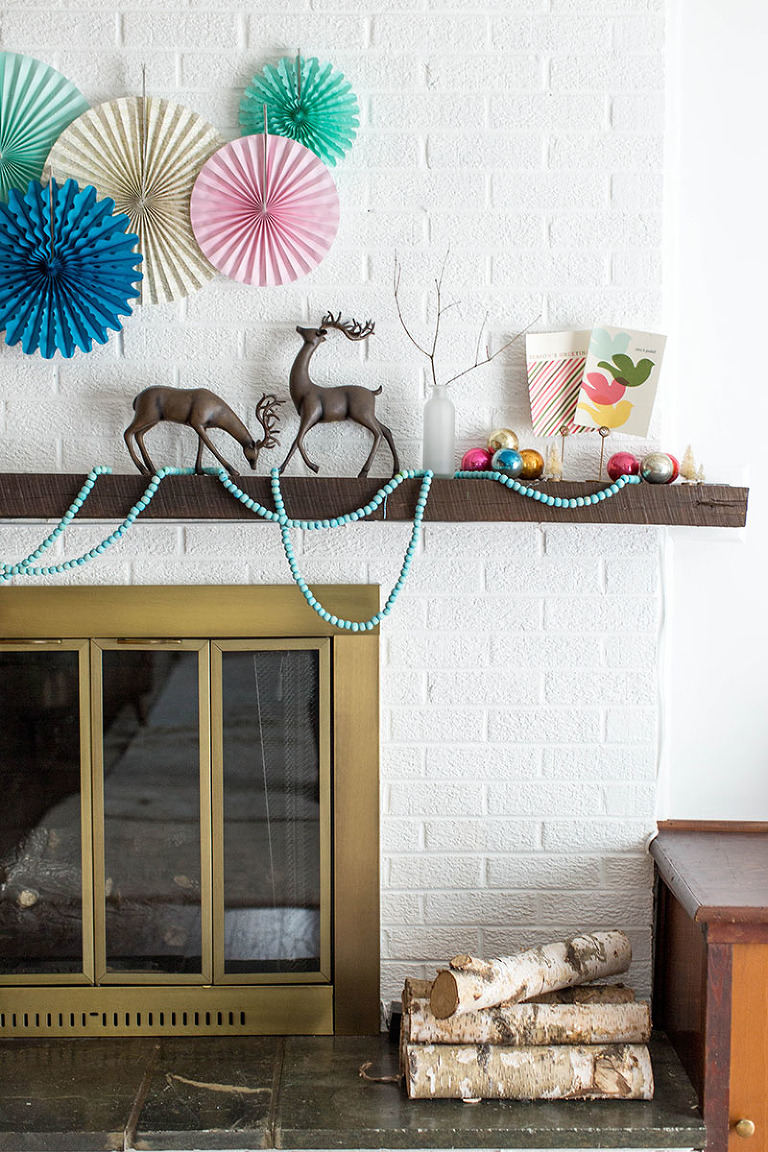 My favorite part about this set-up is the fact that it didn't cost much at all to put together, and that it also utilizes a whole bunch of things that I already had tucked away in storage. Personally, I think it's absolutely vital to find ways to reuse what we have (in fresh ways, of course!) so that we don't crowd our seasonal storage spaces.
I've actually worked really hard the last couple of months to purge excess holiday décor so that we can avoid overwhelming our basement storage shelves. There's no need to have 3 million varieties of ornaments and an arm-load of wreath options that only see the light of day every other year or so (oh, the funny situations we, DIY bloggers, find ourselves in). Instead, I'm making it a point to save only the things that I know I'll love to display year after year.
This mantel-scape is a prime example of a collection that I plan to adore for the long haul. The best news of all is that, if I get tired of everything on the mantel, I can easily repurpose the accessories for a Christmas dining room centerpiece or console display. Reduce and reuse is the name of our holiday game! What do you think? For more details on how to copy this look, visit Oriental Trading.