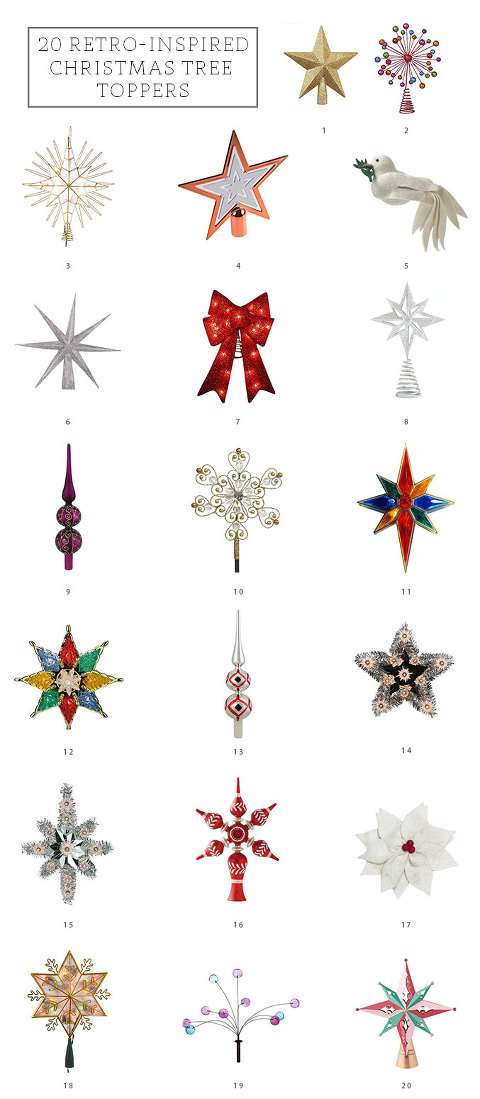 For the longest time (really, for as long as I can remember since living on my own) I've topped my faux Christmas tree with a hand-me-down paper angel that my mom actually used when she was a kid. It's got this kitschy 1960s vibe that I love and I especially adore all of the memories that go along with it.
Since getting married and acquiring a second tree from , I'm looking to invest in a brand new Christmas tree topper. You all know that I'm a big, big fan of all things retro, so I decided to keep the theme alive by rounding up a list of brand new tree toppers that sport that tell-tale mid-century vibe. See below for the 20 festive silhouettes and shapes that I'm considering for our Christmas tree this season!
Which one is your favorite? And while I have you, don't forget to enter to win a set of retro-inspired upholstered dining room chairs from DHP Furniture! Click here for contest details.