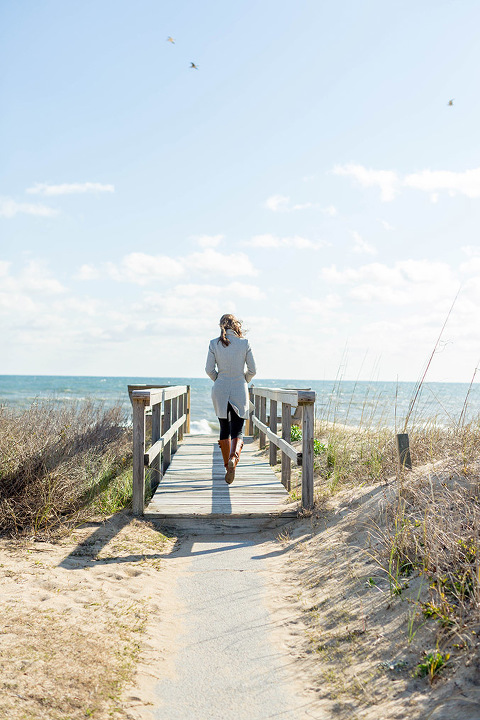 Ever since high school, I've been infatuated with the Outer Banks. It probably has a lot to do with my first encounter with a Nicholas Sparks book (The Notebook, by the way, and years before it was associated with Rachel McAdams and Ryan Gosling), but I honestly can't remember a time when I didn't think of that little stretch of North Carolina coastline as the most romantic place on earth.
Oddly enough, I've never actually been to the Outer Banks during the traditional summer season. I've always gone on the edge of the hotter months, and this year was the first that I made the four-and-a-half-hour trek in the winter.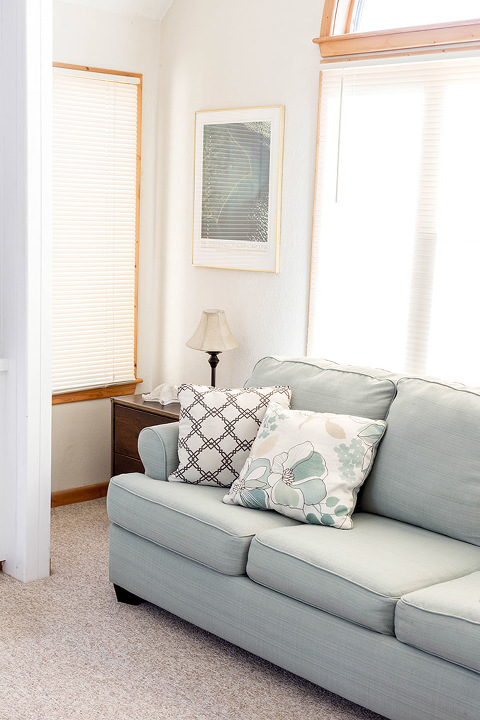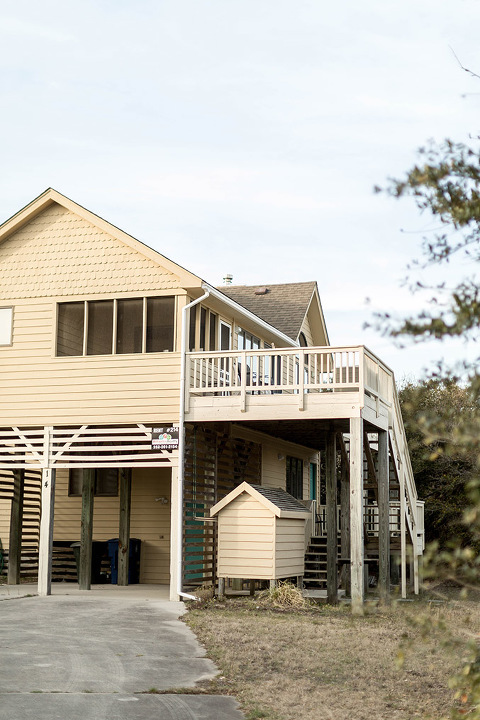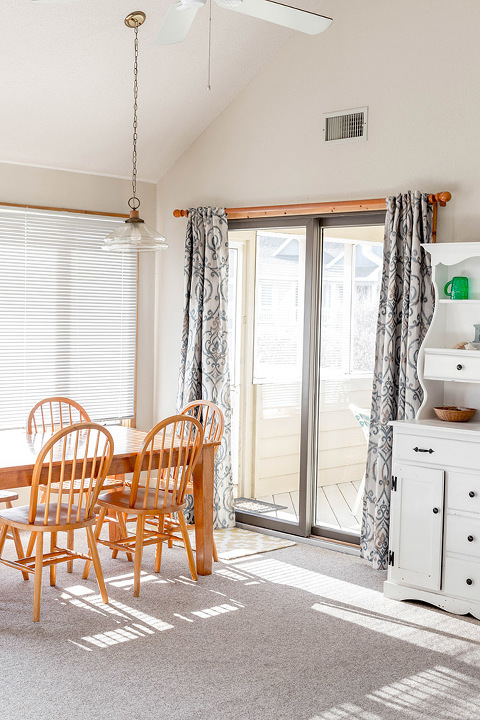 As you know, I've been struggling a lot lately with travel anxiety, and probably wouldn't have taken the trip because of those fears, but my sister, Kat, just so happened to win a discounted excursion to a sea-side rental home, and you just don't turn down an invitation from my rarely-spontaneous little sister.
We had been planning the trip since her big win last August, and this past weekend was the time that John, Kat, and I ultimately decided on. It wasn't until we were all three packed up in John's Land Cruiser, rolling our way down the highway, that we realized with surprise that we were headed to the beach during "Spring Break" season. For three very introverted non-partiers, this was a pretty big deal.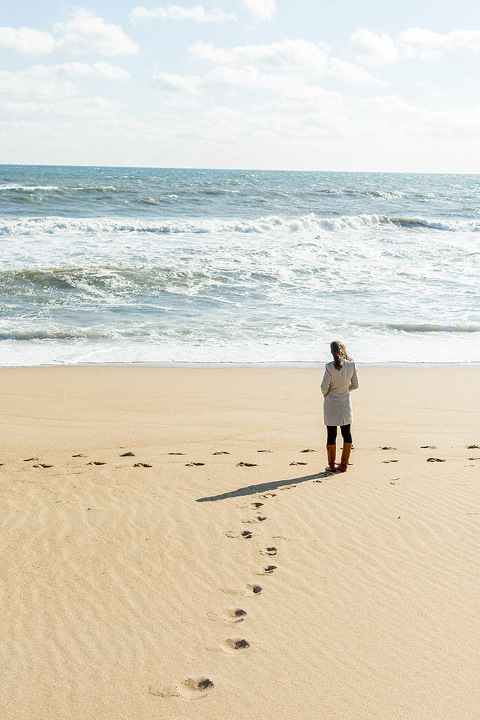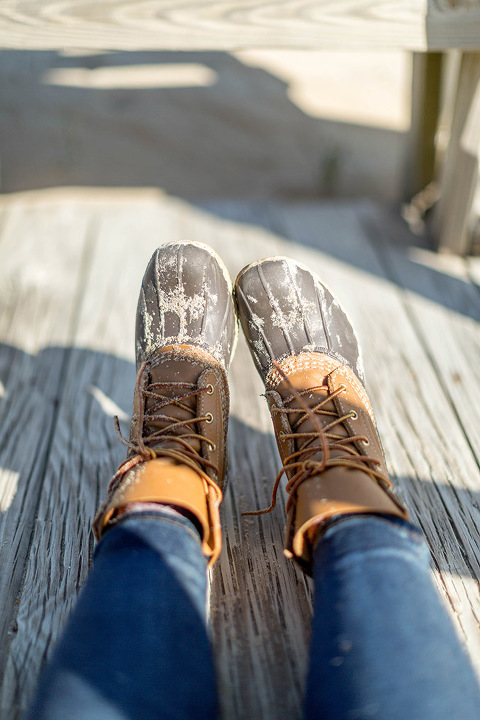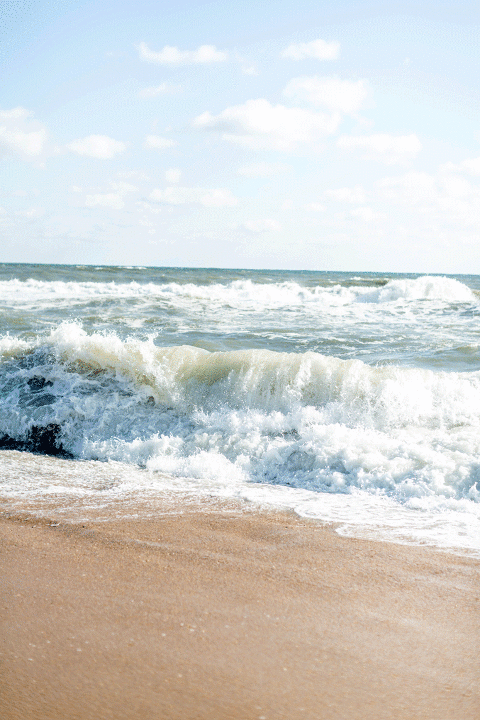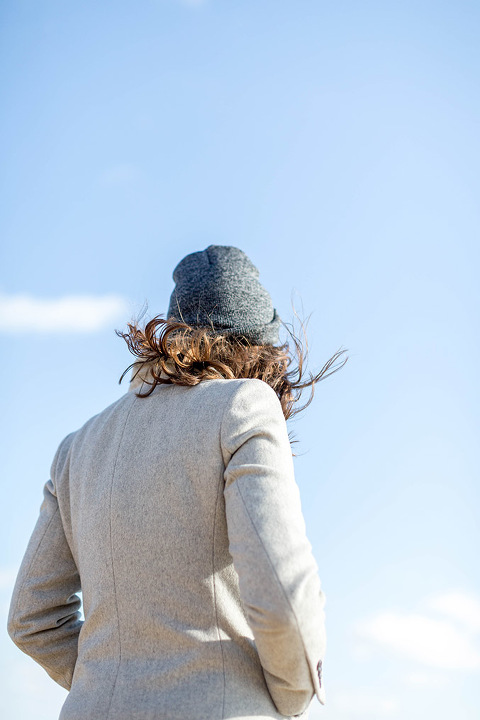 Because of work obligations, we were only able to set aside a long weekend for our Outer Banks adventure, but it turned out to be all we needed. Despite the fact that we really only had one full day to spend at the beach, we managed to cram in almost an entire week's worth of activities: visiting a lighthouse, wandering the aquarium, a drive along the coast, coffee at a bookstore, walking the boardwalk, shopping at the outlets, lots of sandy walks along the water, plus a nice lunch and dinner out.
I'm probably forgetting a few things in that list above (like all of the time we spent escaping from the cold inside our rented beach house with board games and puzzles), but all in all, I think the three of us felt like we made the most of our abbreviated time. The more we thought about it, the more we realized how under-appreciated off-season beach vacations often are, so we put together a list of all the pros you should think about when considering hitting the beach in the fall or winter months.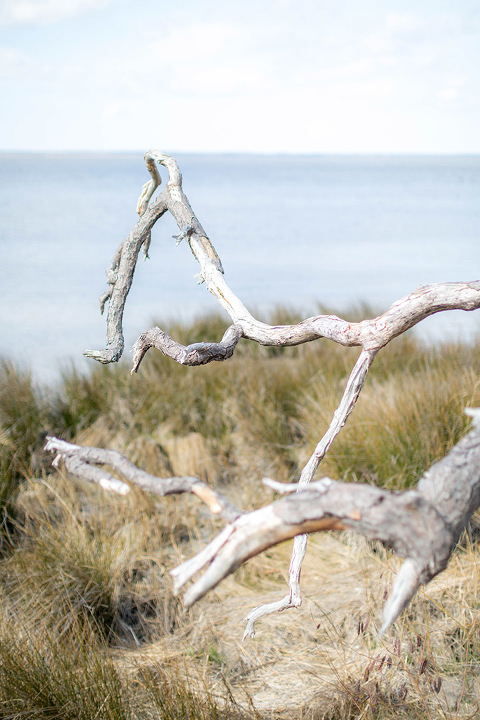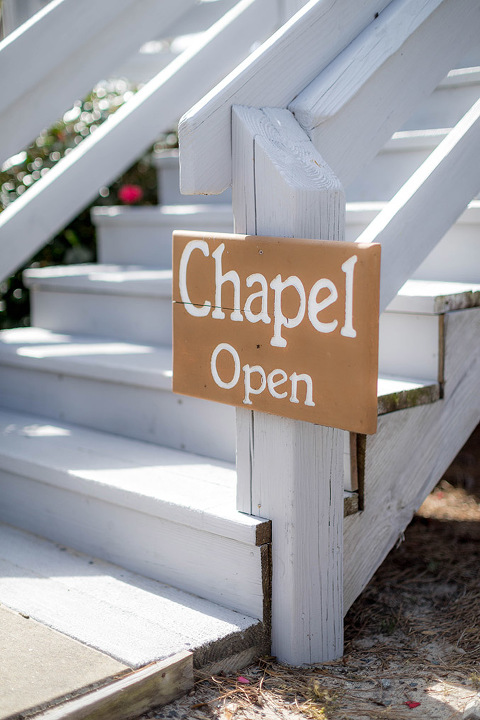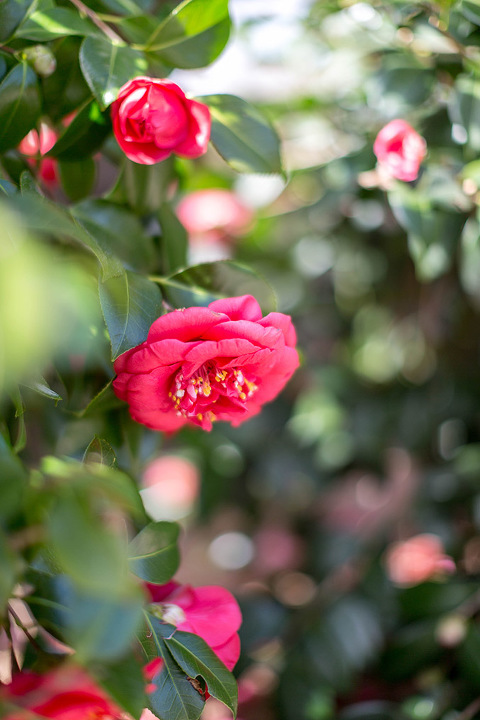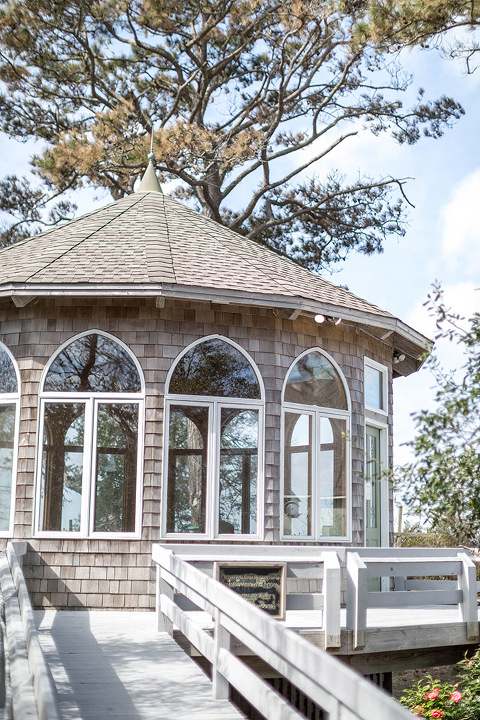 Pros Of An Off-Season Beach Vacation
Rentals are cheaper (duh!).
You'll finally put that hot tub and fireplace to good use.
You won't have to fight crowds anywhere.
You don't have to plan as far ahead since there are plenty of homes available. In other words, you can be more spontaneous about taking a trip.
Increased options for housing, so you could nab the nicest house on the block (at a steal, too!).
You can take advantage of off-season admission prices at museums and other area attractions.
Traffic is practically non-existant.
Flights are more affordable.
It's easier to take time off of work during the off season since it's not a peak travel time.
You'll experience more flexible rental days. Companies are more willing to rent out their homes for a few days versus an entire week—it's not all or nothing this time of year.
It's just generally quieter and more serene.
You can come for a long weekend and still feel like you saw and did enough since you won't be fighting crowds or traffic.
An off-season beach vacation forces you to be more adventurous with your activities (ex. You may check out the local maritime museum instead of laying on the beach).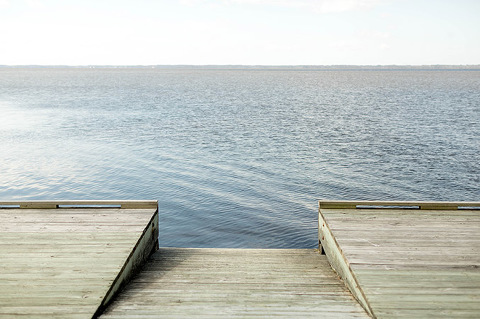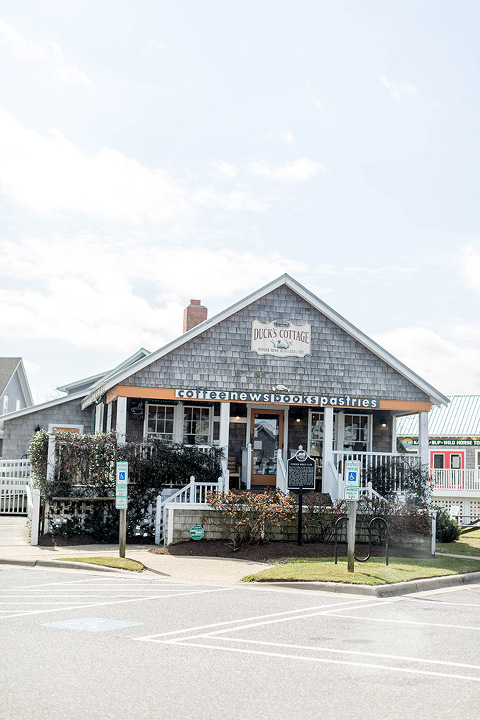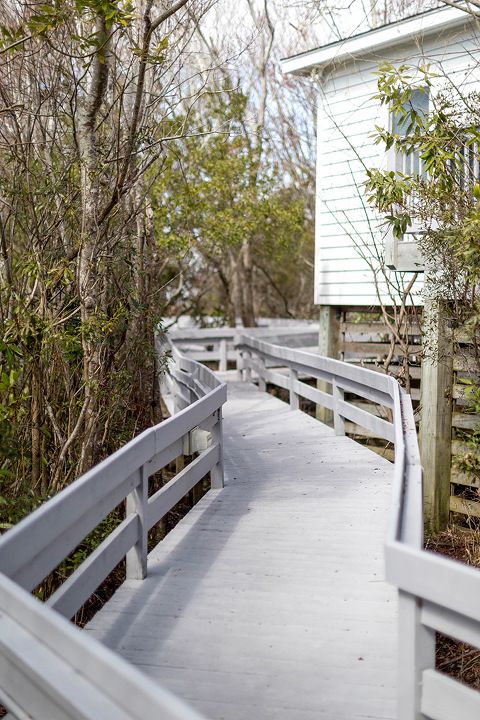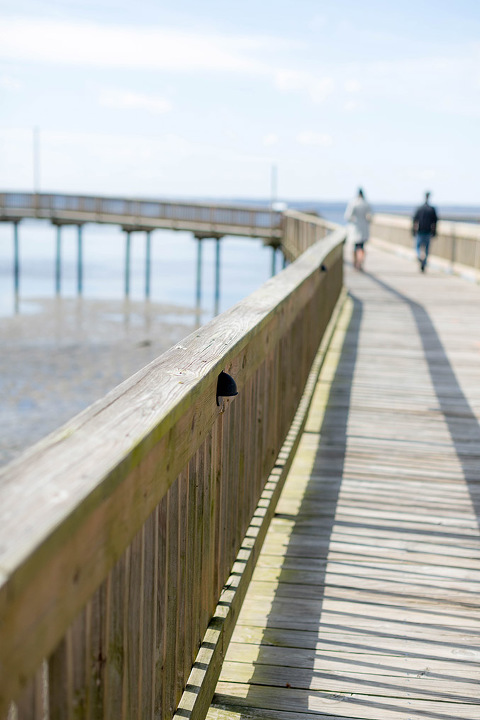 Our trip was so relaxing that the three of us have even toyed around with the idea of making an off-season trek to the Outer Banks an annual tradition. I've always felt like the most beautiful stories come out of North Carolina, so I'm allowing myself to get wholly swallowed up by this neighboring state.
Since getting home, I've gorged myself on extracurricular OBX-themed activities, like watching Message in a Bottle on DVD and reading novels set on the southern shore. I'm currently deep into an advance copy of Slightly South of Simple, by Kristy Woodson Harvey, and have loved the fact that I can so clearly picture the wintery beach scenes.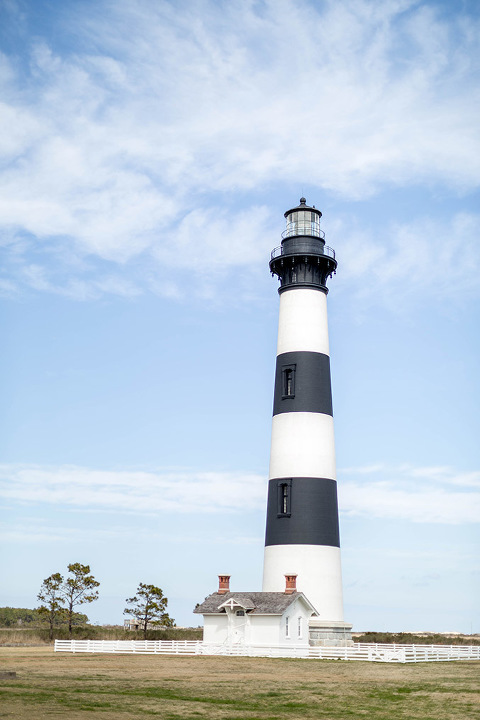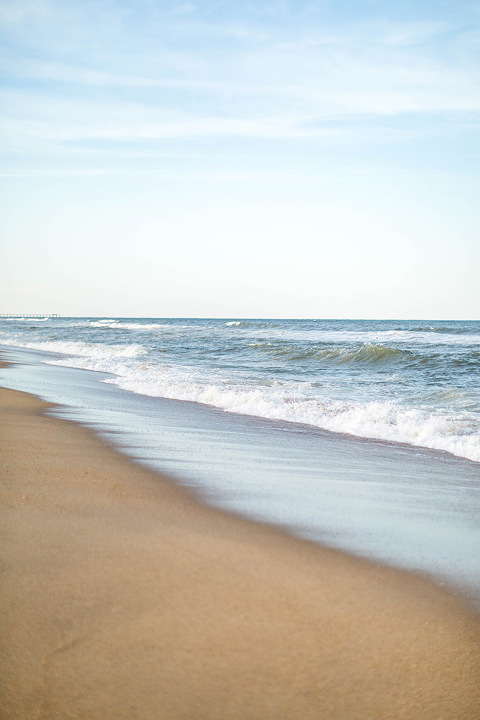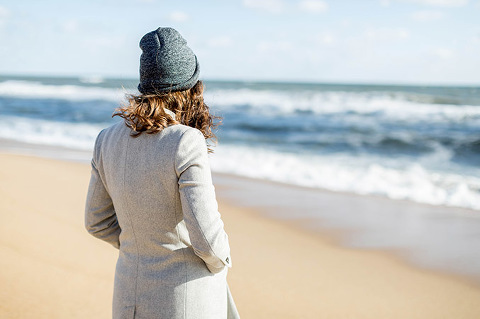 Oh, and as for my travel anxiety? I'm happy to report that my fears were much easier to manage this go-around! Whether that has to do with traveling alongside my two best friends in the world, or all of the awesome advice you guys shared on my blog post, but either way, I'm so thankful that my psyche allowed me to really revel in our trip out of town.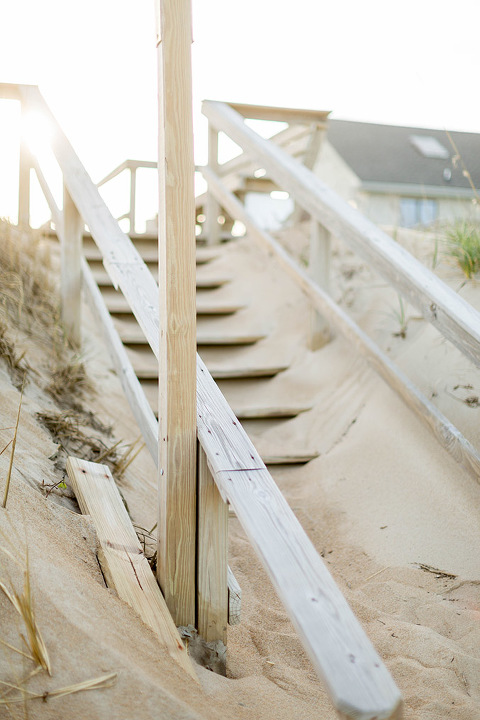 Click "Play" on that video above to see a few of the highlights from our trip (with the exception of the aquarium, which will get its very own video in a couple of weeks!), and be sure to leave a few of your own Outer Banks family traditions, plus your favorite activities and attractions, in the comments below.