I'll be honest and tell you right off the bat that Valentine's Day isn't exactly my favorite holiday. I love that it's so soon after Christmas and offers another excuse to get into that "holiday" state of mind, but I think it has kind of become a little gimmicky and (dare I say it?) a tiny bit tacky over the years. So, this year I've decided to really own that opinion and do Valentine's Day the way I want it to be done: simply, sweetly, and grounded in classics.
"What does that mean," you might be asking? Well, it means that I'm probably not going to be buying my hubby chocolates and a $7 card this February, and it means I'm going to forgo the typical candy-colored decorations and treats for an aesthetic that suits our everyday earthy décor. What we will be doing is enjoying a mid-week date night out and a good old fashioned movie at home in honor of the holiday. (P.S. Please don't get me wrong if you love the heart-filled, pink themed holiday just as it is…By all means, go all out! While it might not be my cup of tea, I know I'm likely in the minority, and I always think we need to do what feels right for ourselves.)
All this to say that, when Oriental Trading asked me to create DIY content for their site and catalog centered on Valentine's Day, I was a little torn over how to make it happen in a way that would fulfill my love for a softer, warmer color palette but still suit the bright and bold OTC aesthetic. The end result? My tutorial for a DIY Valentine's Day Wood Heart Ornament Tree done, not one, but two different ways.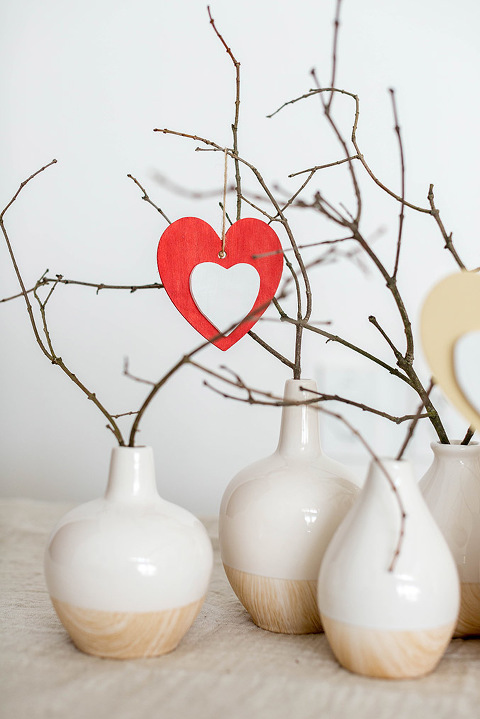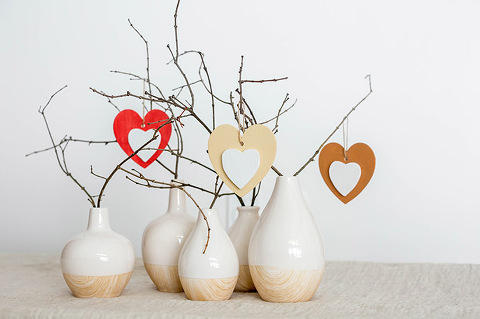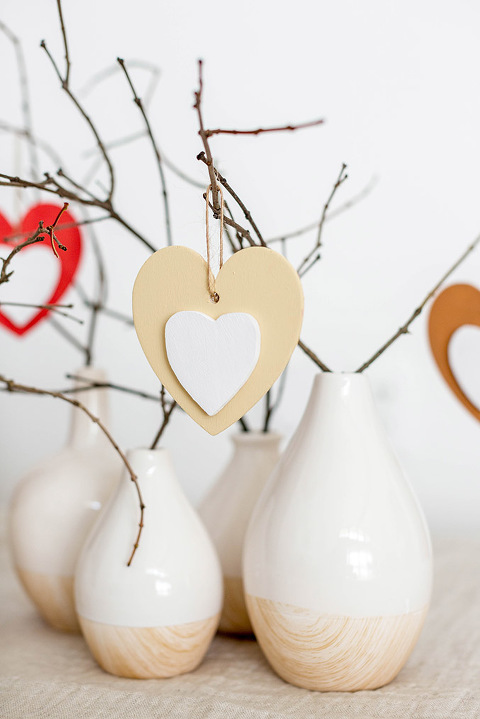 The first version that you see here on Dream Green DIY shows how you can pull off the DIY tabletop centerpiece using a non-traditional Valentine's Day color scheme of rich shades of cream and clay, whereas the official OTC version (sneak peek below) sports a poppy pink and blue palette. Click over to the Fun365 website for the full step-by-step breakdown to get the look, and then comment here with your favorite version of the project. Are you more into the earth tones, or do you prefer the candy-colored look? Surprised to say I'm having a hard time choosing between the two versions, myself!