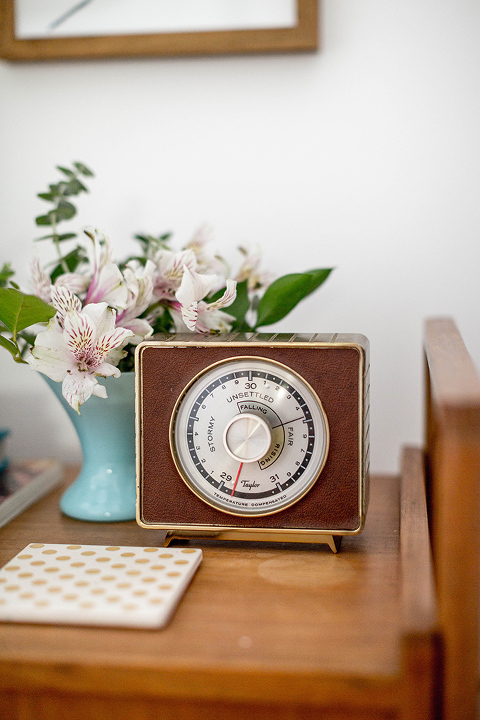 The thing that first caught my eye about this cool retro barometer was the look, not so much the function. But after getting the little metal, glass, and leather device home from the antique store it occurred to me that maybe it was worth the effort to try to figure out what, exactly, a barometer does. In case you're just as clueless as I was, I'm sharing the details (in layman's terms) below.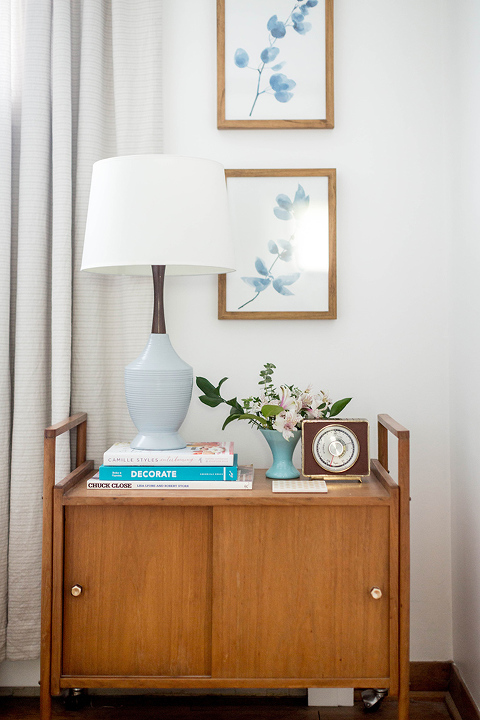 Let me start by saying that, yes, I know a barometer is used to measure atmospheric conditions. That much, at least, I knew. My uncertainty was over how it made those measurements. So, I did some research on the Internet to get a little wiser about my latest #thriftstorescore. As it turns out, barometers are pretty simple instruments that can actually be super handy to have around your house.
Most household barometers are aneroid barometers. While not all of them are exactly the same, the general gist is that each one is outfitted with a flexible metal box (or aneroid cell if you want to get really technical) that can make short term weather forecasts based on subtle pressure changes in the air.
These types don't require liquid components to make measurements, instead, the metal cell I mentioned before does all the work. When air changes around the barometer, it causes the internal cell to swell or compress. The changes force mechanical levers to then display measurements on the face of the barometer.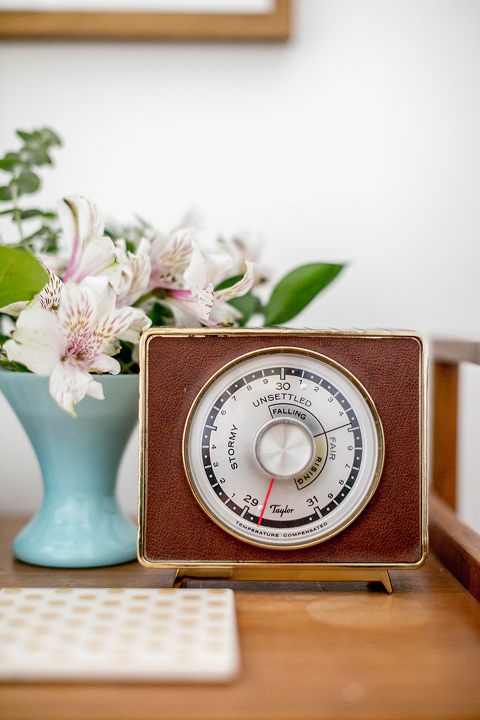 Of course, I'm no expert, but based on what I read, I think it's safe to say that our new-to-us tabletop instrument is in the aneroid barometer family. It's not super valuable (looks like you can get a similar one for less than $30 on eBay here) but I love the look of it, and I'm also interested to see how well it measures changes in air pressure outside and throughout our house.
My favorite thing about our secondhand barometer is the weather forecast chart on the back of the instrument. Now we can use the printed hints to help anticipate all sorts of daily weather patterns, like impending rain, clouds, wind, and even "squalls."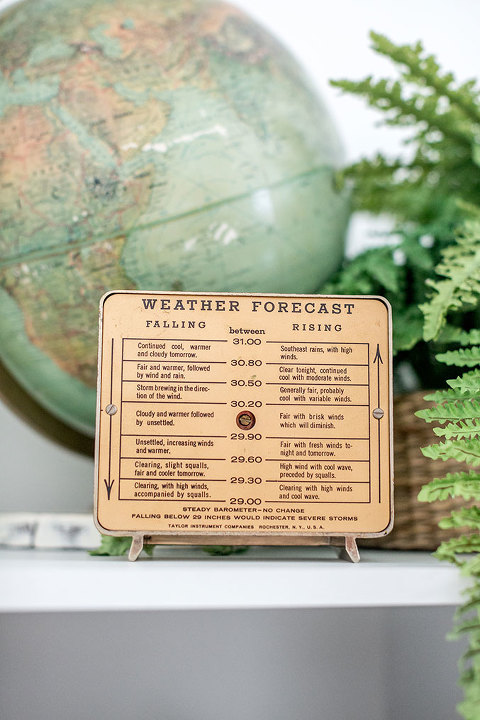 It might be a little nerdy of me to admit this, but I'm pretty darn excited to keep a close eye on the display of our thrifted barometer to see if it can accurately predict our local winter weather throughout the rest of the week. I'll keep you posted on how it goes!