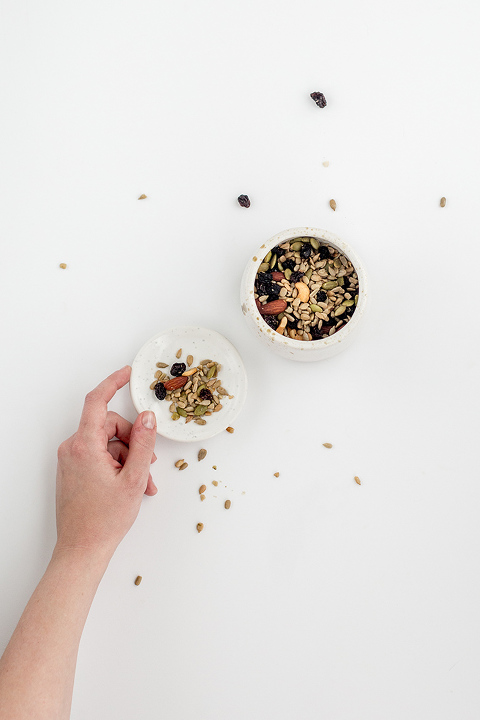 I don't know about you, but I'm notorious for snacking badly—like, Doritos and Thin Mints-type, "badly." By the time that 2:00 hour hits in the afternoon, I feel absolutely ravenous, so I tend to reach for the easiest things in our cupboard to satisfy my hunger. It's just so much faster to grab pre-packaged, store-bought stuff rather than making something healthy by hand, but I know that I'm going to have to invest some time into it if I want to adopt a healthier lifestyle.
If you follow me on social media, you might have caught the fact that I signed up for a 10-day 15-minute exercise course hosted by The Balanced Life. I loved how quick the workout was and that I could tune in via YouTube on our smart TV, but I especially loved that the simple act of exercising for those 15 minutes every day got me thinking more strategically throughout my entire day.
Instead of grabbing for chips in the afternoon, I had a little internal conversation with myself about snacking on nuts and fruits instead. It felt really counterintuitive to eat junk while exercising, so I began brainstorming new ways to make sure I had healthy snacks on hand and at-the-ready for those mid-afternoon cravings. Scroll on for the 10 healthy snack ideas that caught my eye as I began easing into this new thoughtful diet of mine. Even though most of the snacks require a little bit of time to prep, I feel so much better (both mentally and physically) since incorporating them into my daily routine.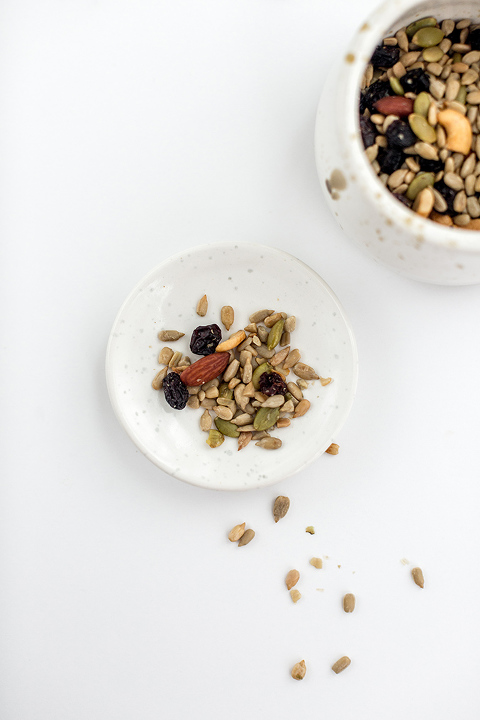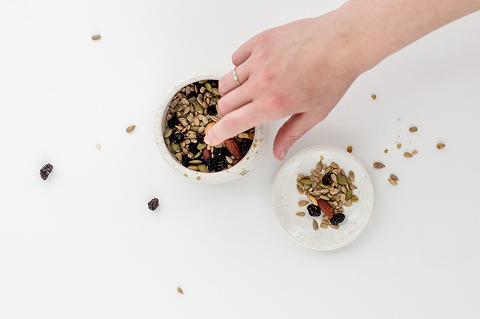 10 Healthy Snacks For Spring
3. Frozen Blueberry Yogurt Bites
4. No-Bake Peanut Butter Cheerio Bars
5. Banana Chocolate Chip Energy Bites
6. Greek Yogurt Breakfast Bark
7. Healthy Chocolate Chip Blondies
9. Fig Almond No Bake Energy Bites
10. The mixed nuts and dried fruits you see pictured here in this post are another new favorite of mine. They came packaged together in a simple take-away box from Fresh Market, and I keep them right in my desk drawer for spontaneous snacking throughout the work week.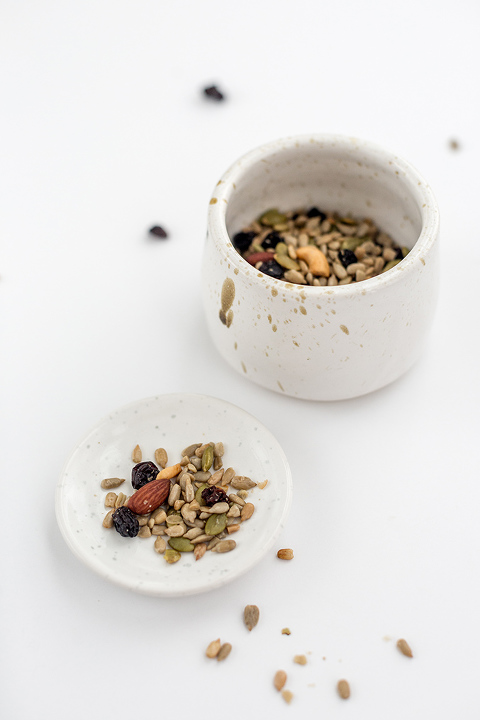 Of course, some of those are still a little indulgent, but the thing I love most about these snacks is that I know where the ingredients came from. I can control the proportions better than I could if I just relied on food distributors doing all the work for me, plus I can substitute certain sugars and fats as the mood strikes. I'm excited to keep experimenting with these recipes, and hope you'll leave links to a few of your own favorite healthy, all-natural snacks in the comments below. What healthy habits have you adopted lately?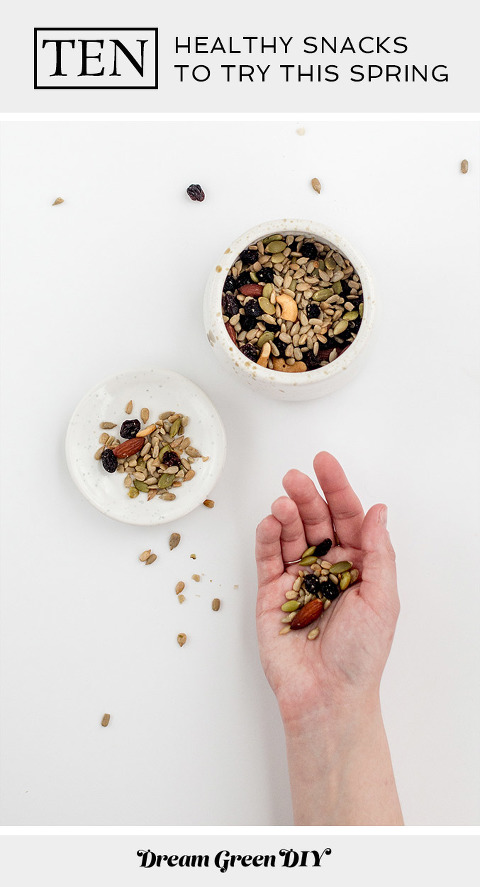 *To find out more about the handmade pottery you see in today's post, click here.