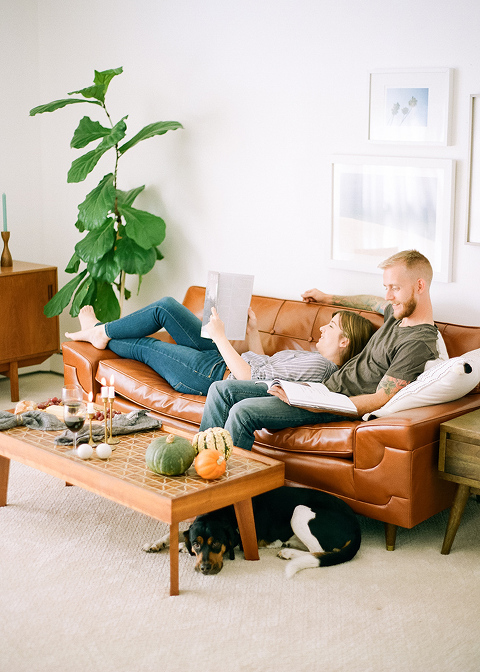 Today, I wanted to talk about magazines, and, in particular, the one's we read regularly. Although I was about to say I only read magazines during the winter when I'm stuck inside from the cold, I realized (mid-type) that's not actually true. As soon as the weather starts heating up, I often find myself retreating to our sunroom or a lawn chair set up in the yard where I proceed to read my favorite mags cover to cover. There's no "season" for me when it comes to magazines. I adore them any day of the year.
That said, I'm pretty darn picky when it comes to the ones I invest in. I love, love, love super thick, glossy pages, and most definitely judge a magazine by its weight in hand. The quality of the paper matters so much to me, as you'll notice when you scroll on to see the full list of our favorites. Another thing you'll notice? Not all of the magazines are design-specific. I wanted to make sure I mentioned a couple of John's favorite magazines in case you've got a fisherman of your own in your life (his two favorites both center on that topic). Anyway, enough stalling. Let's get to that list!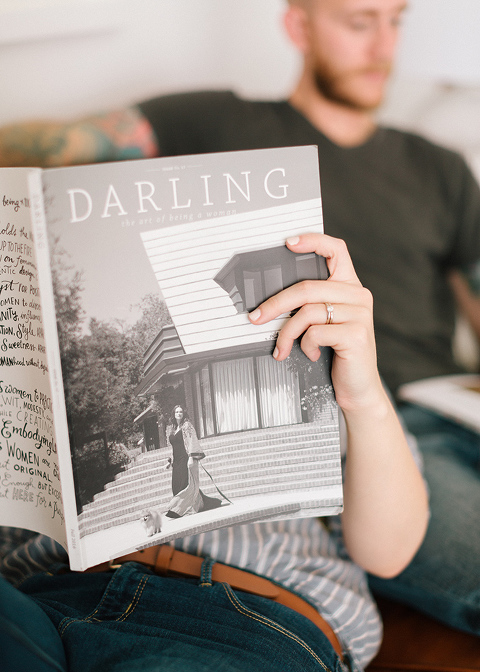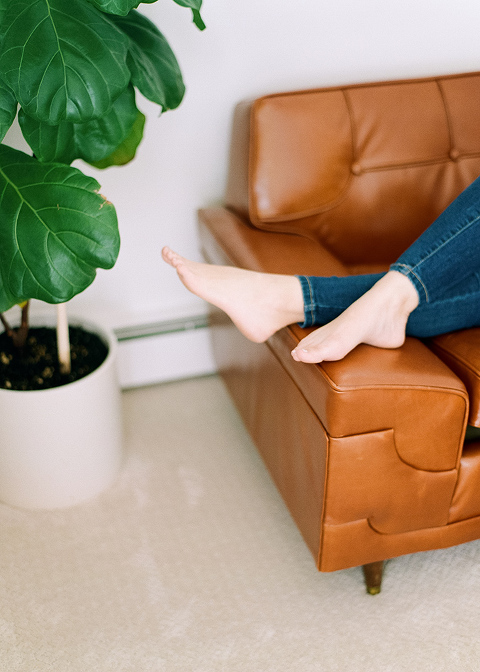 Magazines To Subscribe To Now
Domino: My favorite features to read in this iconic mag are the home tours. The editors do a really good job of mixing it up each issue in terms of the styles of the homes they feature. Domino has really opened my eyes to designs that I might not have considered on my own (think: Victorian, Scandinavian, Oriental, etc.)
Magnolia Journal: I just started this magazine recently (I know…I'm super late to the game), and am hooked. The features are really well-written and thought out, and cover all sorts of different topics—from mental health and recipes, to home décor.
Atomic Ranch: If you're a lover of all things mid-century, then do yourself a favor and subscribe to this quarterly magazine. I've always appreciated retro home décor and architecture, but now I actually know something about the history, too, because this magazine dives down deep into the topic of MCM design.
The Drake: Although I don't personally read this magazine (this is one of John's picks), the cover always features beautiful photography that I really appreciate when I find it sitting out on our coffee table.
Darling: So, I kind of lied on this one. I don't technically have a full subscription to Darling, but whenever I see it in a boutique shop here in town, I snatch it up. I actually ghost-wrote a piece for the mag while I was working for Glitter Guide, so I have a special place in my heart for Darling. I also really love that they never retouch the women in their magazine. Hear, hear!
AllRecipes: My mom's the one who is subscribed to this magazine, but we get her hand-me-down copies, and just love it! We might need to splurge on our own mailing of it because we always get tons of meal planning ideas from AllRecipes.
Dwell: I'm particularly fond of the fact that this magazine goes beyond the cosmetic idea of home décor, focusing instead on the heart of a home: its architecture. I learn so much about unique modern design in this coffee-table-worthy magazine.
The FlyFish Journal: This is another favorite of John's, and one I don't mind seeing lying around the house. I rarely fish, but I'm so appreciative of the hobby. The photos in this magazine are stunning, and I've definitely found myself reading the articles from time to time just to learn more about my husband's passion for fly fishing.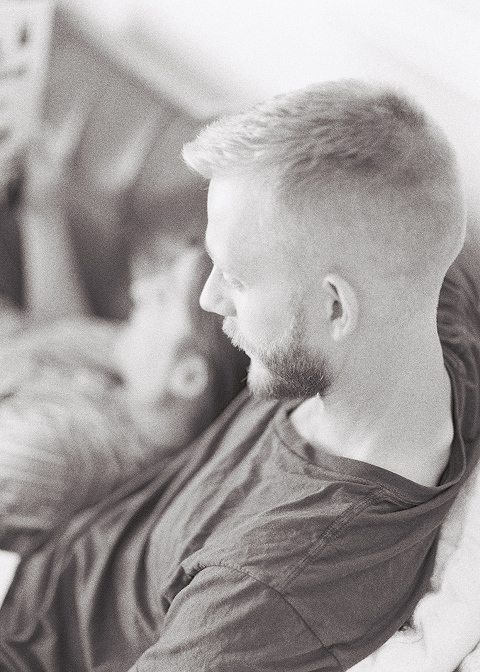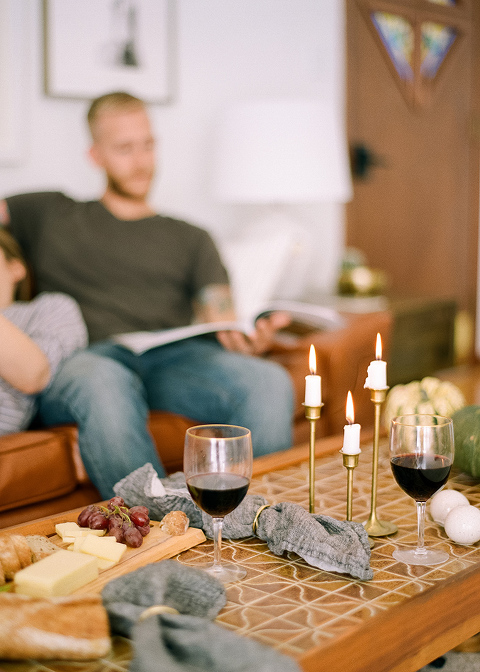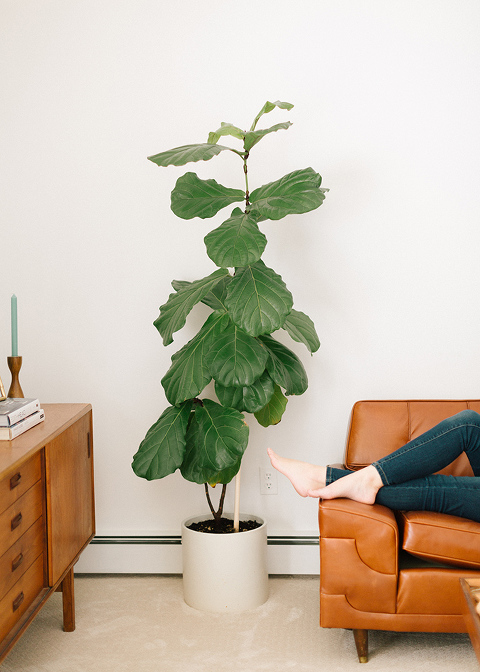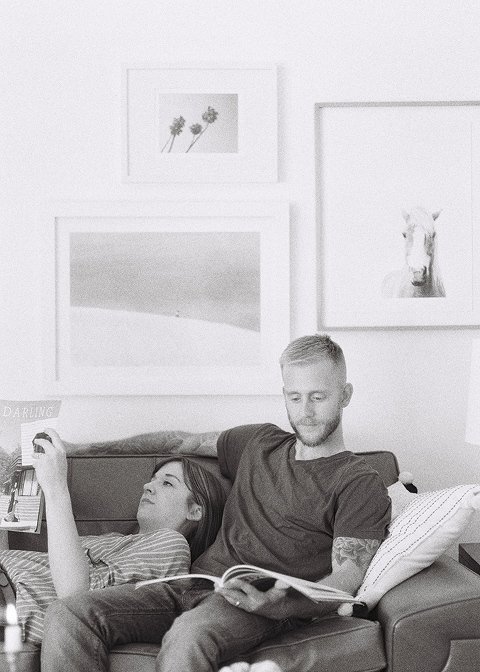 So, tell me: what magazines are you subscribed to right now? Do you have a favorite that I didn't mention in my list? Of course, I'm also a big fan of classic titles like Better Homes & Gardens, Real Simple, and Food magazine, but I tend to pick those up as a treat at the grocery store rather than having a consistent subscription to them. I just have too much to read and get overwhelmed easily by a looming stack of magazines. That said, please leave your suggestions in the comments because I'm very open to the idea of trading out for some brand new-to-me magazines this season.