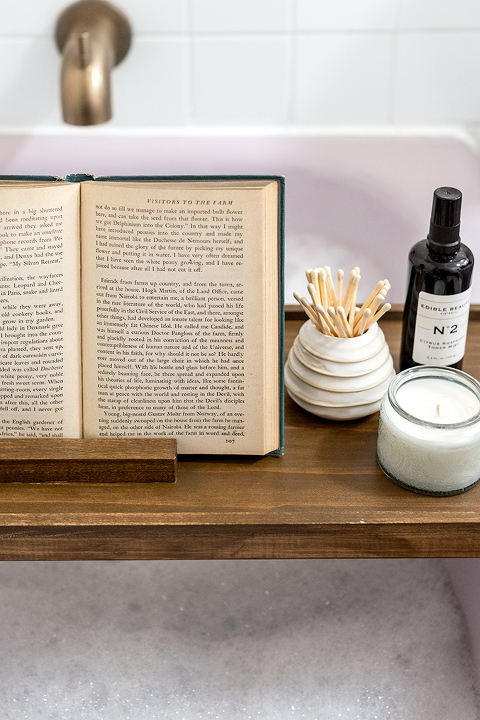 Now that we're finally done with our stressful bathroom renovation, I'm feeling the need for lots of peace and quiet come evening time. So, today I'm sharing a list of all the tunes on my soothing bath time playlist in the hopes that you can destress under some bubbles this week, too. Scroll on for the full playlist, and feel free to try it out anywhere you love to listen to music—whether that's lounging in the tub, or cooking dinner in the kitchen.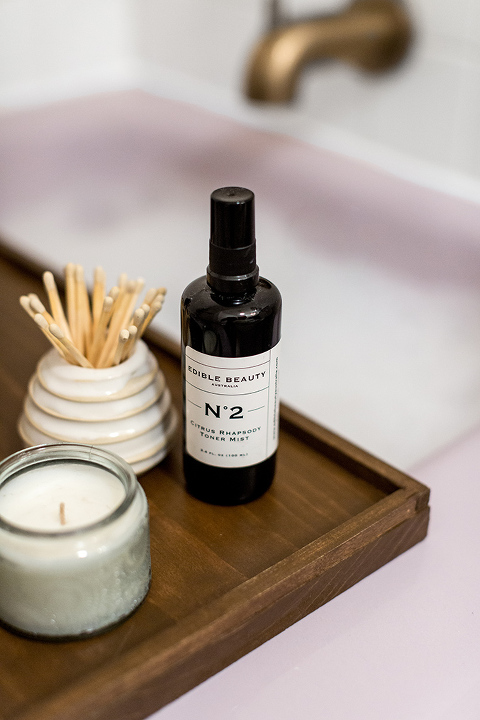 My Soothing Bath Time Playlist
1. Beyond, Leon Bridges
2. Drift, Benji Lewis
3. If You Need To, Keep Time On Me, Fleet Foxes
4. See You Around, I'm With Her
5. Call It Dreaming, Iron & Wine
6. Panoramas, August Wilhelmsson
7. Living Small, Turnover
8. Just Like We Do, Eisley
9. Minimum, Charlie Cunningham
10. No One's Gonna Love You, Band of Horses
11. Blue Love, Easton
12. Crack The Case, Dawes
13. River, Leon Bridges
14. I Wasn't Prepared, Eisley
15. The Lucky One, Alison Krauss & Union Station
16. Midnight Walk, Marcus D
17. Pure Devotion, Turnover
*Click here to listen on Spotify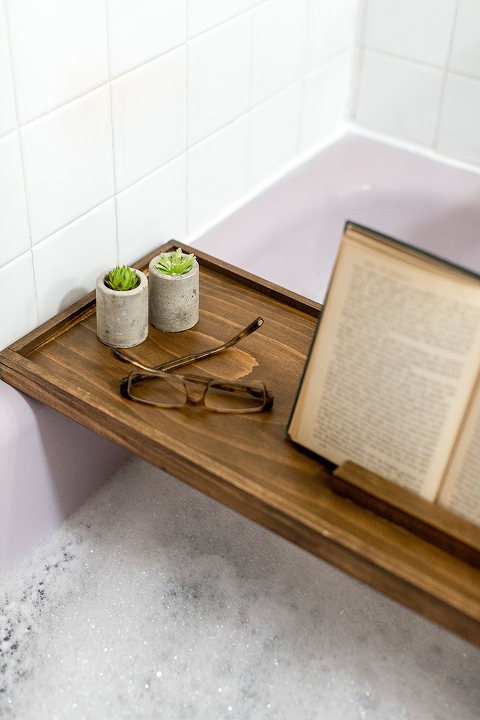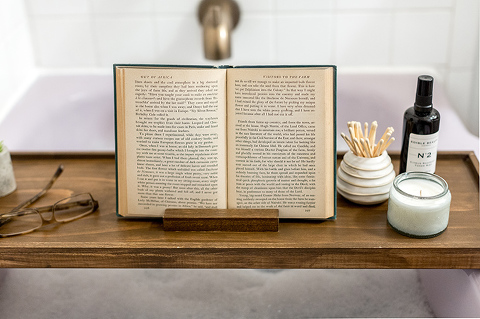 What do you love to listen to when you need to destress? Do you play music with lyrics, or do you prefer instrumental numbers? Maybe you don't listen to anything at all when you're feeling a little anxious! Let me know if you have any music suggestions—or stress-relieving ideas that work better than music—in the comments below.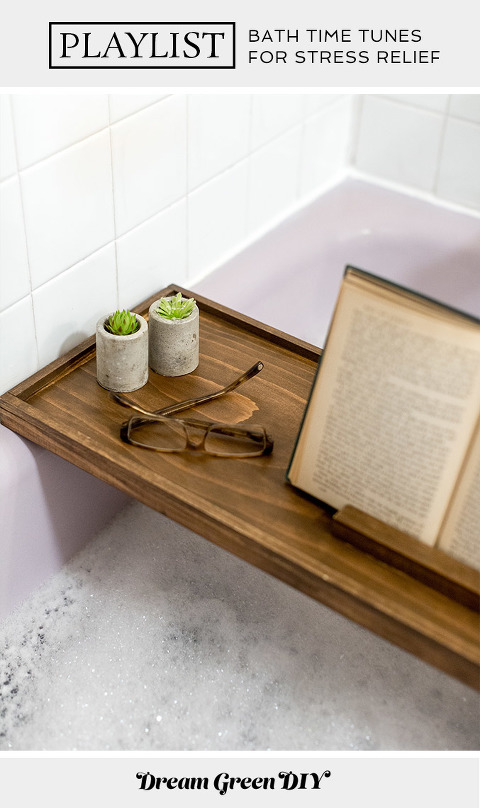 **Don't forget to sign up for the Dream Green DIY newsletter! The next issue hits everyone's inboxes tomorrow, and includes a printable Summer to-do list. You can sign up to get on the newsletter email list here—make sure to check the box for "email" to complete your registration!