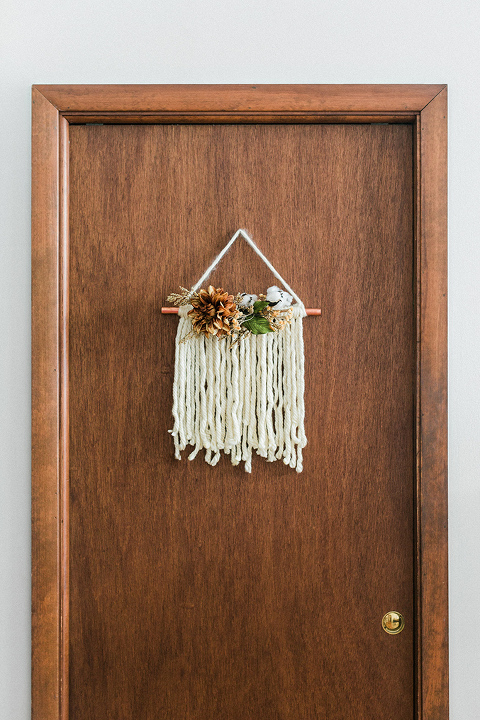 You guys know that I'm all about that tell-tale mid-century style when it comes to home décor, but there are certain parts of that design era that, I think, are hard to replicate in a contemporary way. Mid-century bathrooms, for example, tend to feel pretty…well…dated no matter how you look at them. There are exceptions to that statement, of course, but I feel like it's often easier to get that retro vibe in a bathroom by balancing modern accents with antique ones in an even 50/50 split.
Wreaths are another example of mid-century décor that I find hard to love in their purest form. Especially as someone who prefers clean lines over a lot of fuss, retro wreathes just feel a little too over-the-top for our home and personal aesthetic. So, each season, I try to come up with front door accents that feel trendy and retro without going too far in that direction.
This year, I'm all about knotted and woven textures (as you saw last month with this project), and I wanted to carry that vibe over to our front door for Thanksgiving by putting together a DIY wreath-inspired door hanging. You can see the full step-by-step process on Hunker here, but, essentially, the idea is to update a traditional wreath accent in honor of the holiday with faux florals in a fall-inspired color palette, and cozy, fluffy yarn. Click here to see it all come together on Hunker, and feel free to let me know in the comments below if there's anything about your chosen era of design that you like to make your own!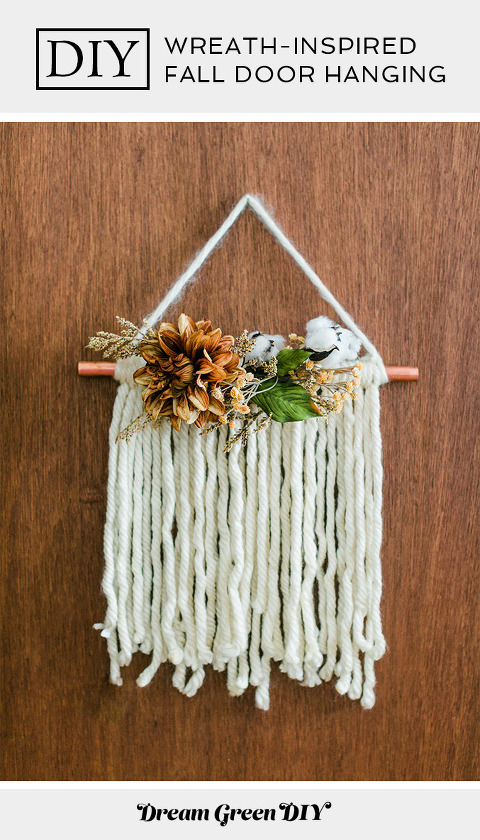 **Don't forget to sign up for the Dream Green DIY newsletter! The next issue hits everyone's inboxes tomorrow, and will include free printable Thanksgiving dinner place cards. Sign up here!