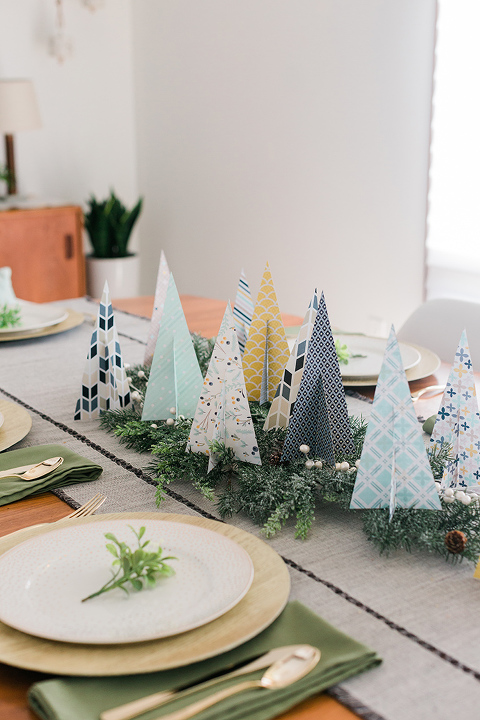 Since Thanksgiving is tomorrow, I feel like I have full license to turn on the Christmastime charm, and I'm kicking things off with a brand new holiday project for Hunker: DIY Paper Christmas Trees. These colorful bendable cuties take just 20 minutes to make thanks to a printable template that I included in the full tutorial here, and the best part (at least I think so) is that they store flat when the holiday season is in "hibernation." Just fold them at their cross sections, slip them into a sturdy folder, and then hide them away in a box with the rest of your Christmas décor.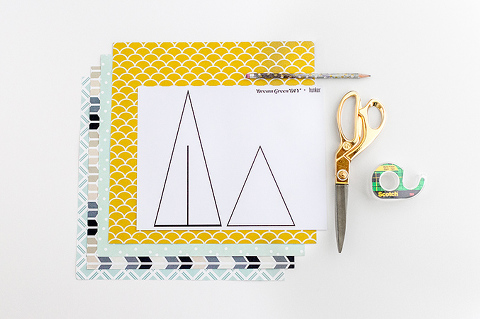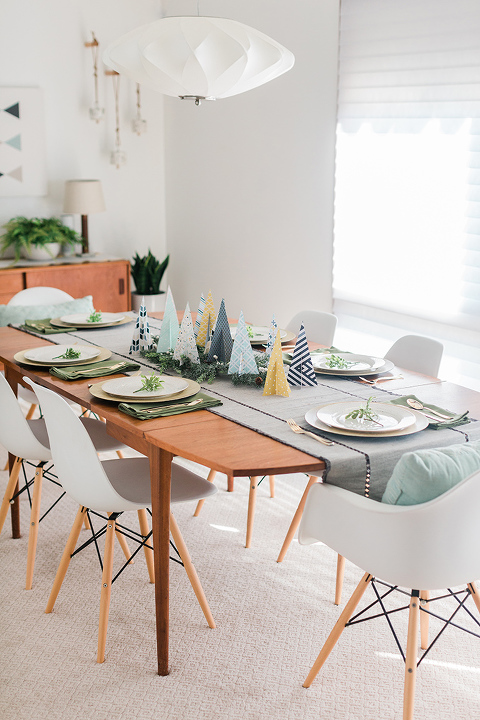 Visit Hunker for the full step-by-step tutorial, including that Christmas tree printable I mentioned, which, honestly, takes at least half of the time and hassle out of this project. Of course, I can't take much credit for that time-saving tool—whoever invented printable PDFs is my favorite human.
Speaking of favorite humans, I'm headed out of the office this afternoon to spend the rest of the holiday week and weekend with family, so I'm going to take this opportunity to wish you a wonderful Thanksgiving (if you're celebrating) and I'll see you first thing Monday morning—cheers!