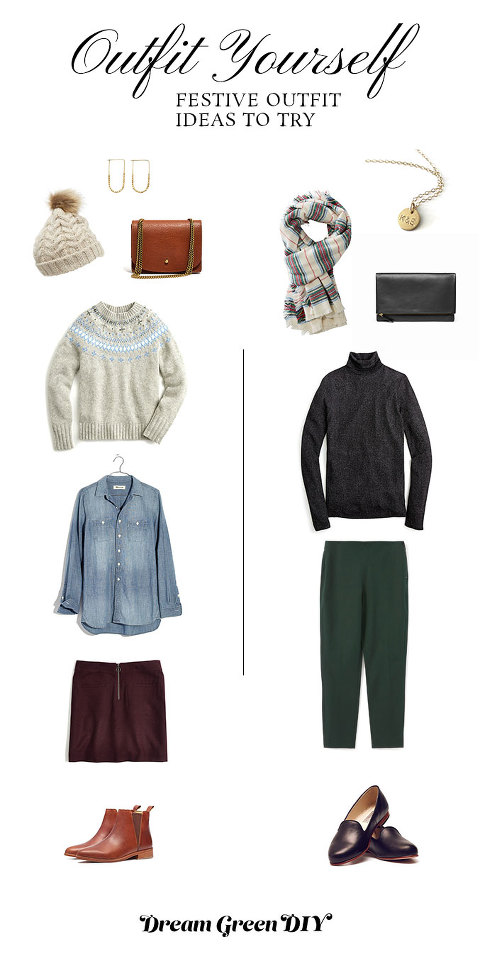 I absolutely adore getting dressed up this time of year. The only problem is that I'm a pretty staunch homebody, so I have nowhere to actually go in all my fancy finer. This holiday season I'm trying to change that mentality by getting out of the house more often. I'm making a point to pop out to a coffee shop for lunch just because, and I'm also sneakily scheduling a few extra weeknight dinners out so John and I have the excuse to dress up in honor of Christmas and New Years.
For even more motivation and inspiration, I spent the morning coming up with two dream holiday outfits that I'd love to wear this season. As you might have noticed, I tried my best not to go overboard with too much holiday-themed glamour so that these pieces could be worn all winter long.
Festive Holiday Outfit Ideas To Try
2. Knit Beanie
5. Chambray Classic Ex-Boyfriend Shirt
7. Chelsea Boot
10. Foldover Pouch
11. Lurex Turtleneck
12. The Work Pant
13. Smoking Shoe
I love that any of these pieces can be mixed together, too. If you've been considering going the capsule wardrobe route, the 13 items I listed above combine for a great jumping-off point. The Fair Isle Crewneck, for example, is the perfect topper for those Work Pants, and the Lurex Turtleneck is a no-brainer for tucking into the Mini Skirt. Because everything is in the same general color palette, you can mix and match to your hearts content well past Christmas. Which outfit is your favorite between the two?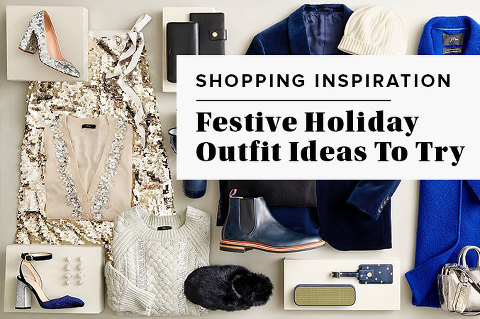 *I earn a small percentage from purchases made using the affiliate links above. Affiliate links are not sponsored. Rest assured that I never recommend products we wouldn't use or don't already love ourselves.