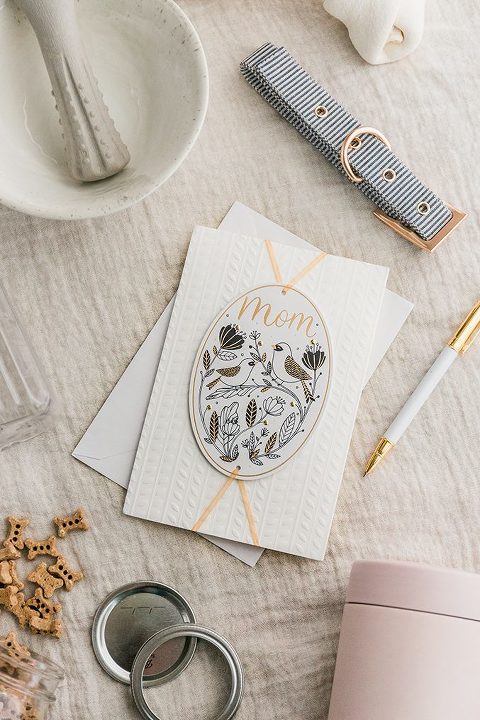 This post has been sponsored by American Greetings. All thoughts and opinions are my own.
John and I might not have kids of our own, but we still very much consider ourselves parents. We couldn't love our four fur babies more and would do just about anything to keep them safe, healthy, and happy. Of course, that statement might garner a smile and an eye roll from you traditional parents out there but from our point of view, we feel like one big happy family.
The two of us have fallen right into our roles as "mom" and "dad" with so much enthusiasm that we've even gotten into the habit of celebrating Mother's and Father's Day whenever the holidays roll around with some help from American Greetings. With three cats, one dog, and two humans living under one roof, we've got a lot to keep up with, and I know I feel very justified in spoiling John come Father's Day because of all that he does for his family. We'd be lost without him.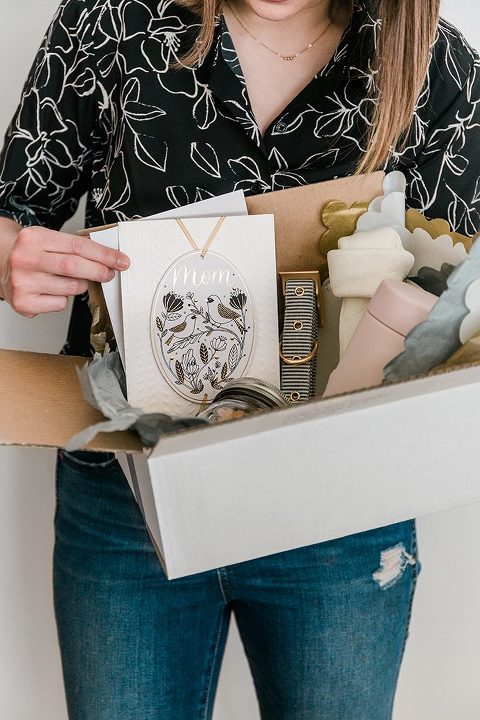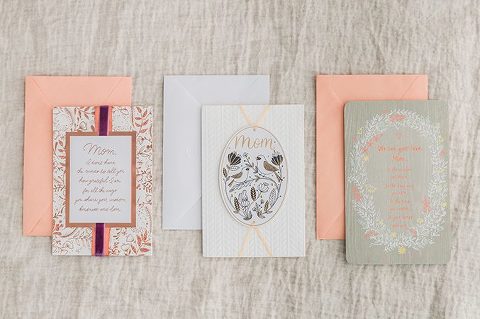 All this to say that maybe it's time for all of us to think about celebrating the not-so-traditional mother and father figures in our lives. Think about it! I bet you can name at least one or two women in your life who give you all those good maternal feels on a regular basis. Maybe it's a neighbor, a Godmother, a foster parent, or even a teacher. I just love the idea of treating these types of people to a little something special as a way to thank them for all they do for us and all the "kids" in their lives—humans and pets, alike.
This Mother's Day, I wanted to take that concept to a new level by treating my little sister to a care package full of goodies—complete with an American Greetings card to inspire her to go on an adventure with her own fur baby. She bends over backward for her dog, Rory, and I thought it was time to officially rope her into the whole "Pet Mom" Mother's Day club. Scroll on for more inspiration, card message ideas, plus an exclusive Target Cartwheel offer to help get you started.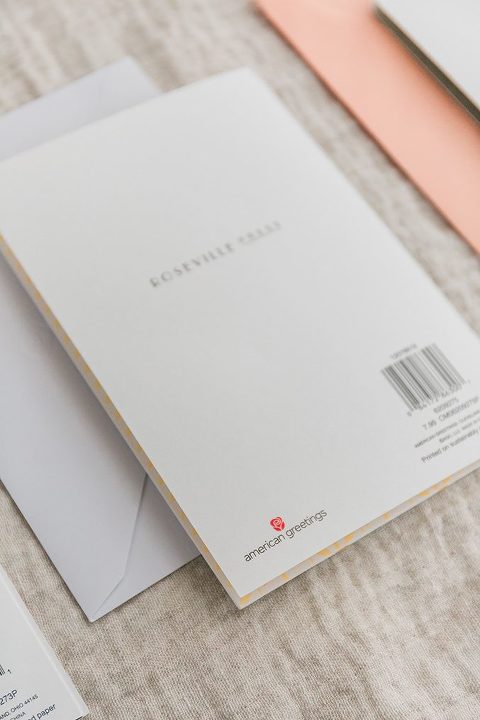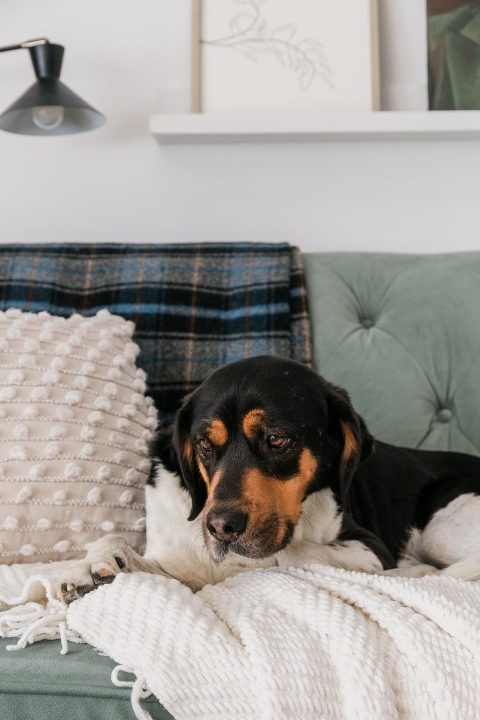 If you're anything like me, then you get a special little thrill from color-coordinating your gifts and care packages. If that's the case, go ahead and start by choosing your greeting card. It's an easy way to come up with a color palette so that you're not stuck wandering store aisles without any direction.
For my sister's "Pet Mom" care package, I picked out a black, cream, and gold American Greetings Mother's Day card that I know she'll love. It has lots of subtle texture on the face of the card, and the monochromatic color scheme suits her minimalist style (she's the type of girl who wears pretty much nothing but black). I could totally see her leaving this card out on her kitchen counter or fireplace mantel all throughout summer.
While perusing the card aisle, I also picked up a couple extra ones to mail to my REAL mom and mother-in-law, too. I actually have a secret love for wandering between the greeting card shelves at Target because it makes me smile watching other people out of the corner of my eye (in a non-stalker way, promise!) as they choose just the right card for their special someone.
Sometimes they'll open dozens of cards before finding the right one, and then there are those people who end up laughing hysterically at the joke inside the very first card they pick up before heading right to the check-out line. John's one of the latter types of card buyers, and I love that about him. No muss, no fuss, and he always ends up with the best picks.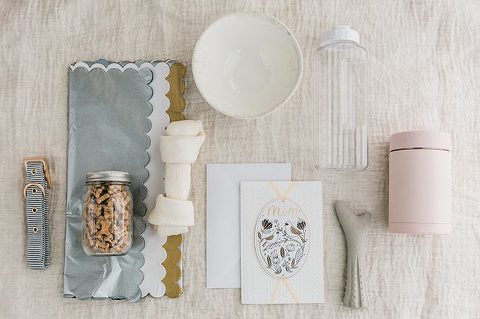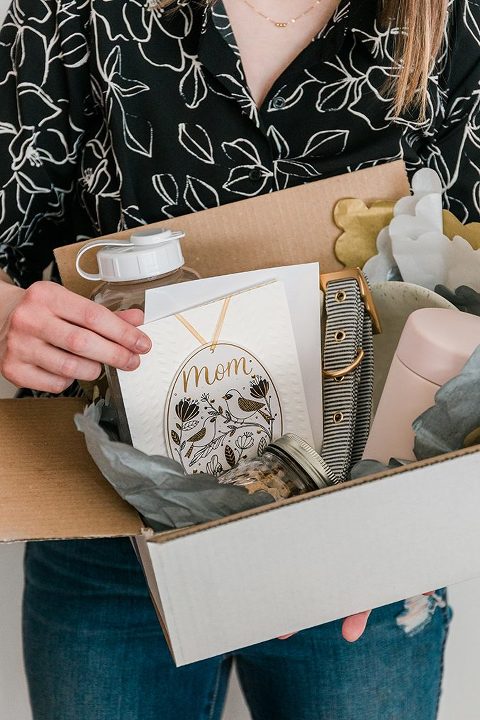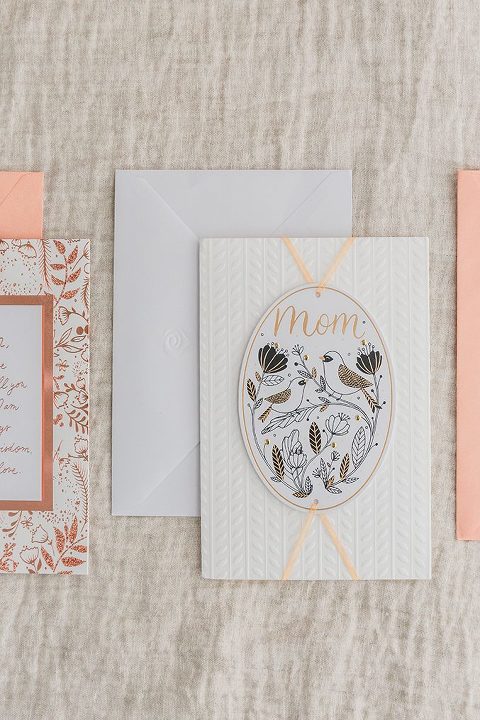 Now for the goodies to go inside the box beneath the card. I've noticed that nothing in the world makes my sister happier than spoiling her dog. In fact, whenever she starts to sink into a stressed-out mood on the phone, all I have to do is ask her a question about Rory and she immediately gets back to her happy place. So, even though this gift box might seem like more of a treat for her dog than for her, I'm positive that she'll end up feeling so giddy knowing that she now has a chance to make her pup happy. That's pet moms for ya!
I chose a bunch of treats that I thought might inspire the two of them to go on an outdoor adventure together, including a plastic water bowl and bottle that won't get broken if they go on a hike, a resealable food container and treats, a new collar, and a few new dog bones, too. I also threw in a Target gift card so that she can pick out something just for herself.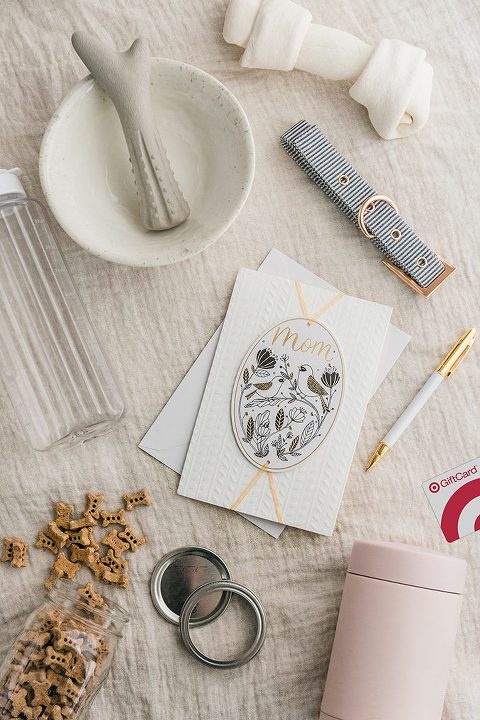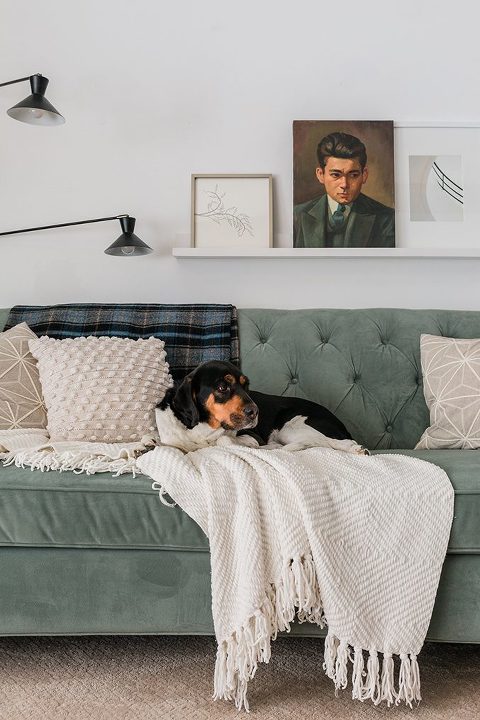 I think we can all agree that the term "Mother" means a lot of things and that even if a woman doesn't have children of her own, that doesn't mean she doesn't deserve recognition. Let's make a pact to celebrate all the women who have had a maternal impact on our lives (or their pets' lives!) this Mother's Day.
Click "Play" on that video above (or watch it in action over on my YouTube channel here) to get more details on the "Pet Mom" care package I put together. And in case you need help drafting the perfect greeting card message before the holiday on May 12, check out American Greetings' "What to Write" page. Oh, and don't forget to take advantage of the Target Cartwheel offer for in-store savings, too.
Who are you going to celebrate this Mother's Day? Tell me in the comments below!