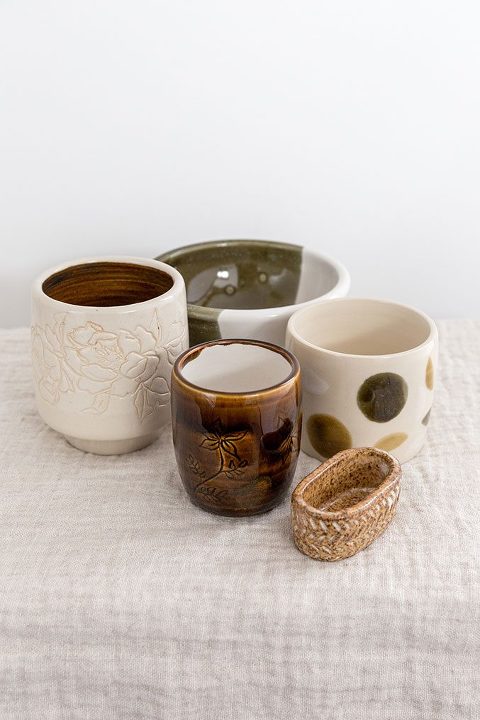 Another new collection of handmade pottery just went live in the DGD Pottery shop on Etsy! Click here to see all six items in this latest batch of work, and choose a favorite if it strikes your fancy. You'll start to see more of that speckled clay I keep hinting at in this collection, and I've got lots more of it to come. I can't get enough of the texture those speckles add to each piece, and have actually started sneaking certain mugs, cups, and bowls off my own shop shelves to keep for myself. Shhhh…don't tell.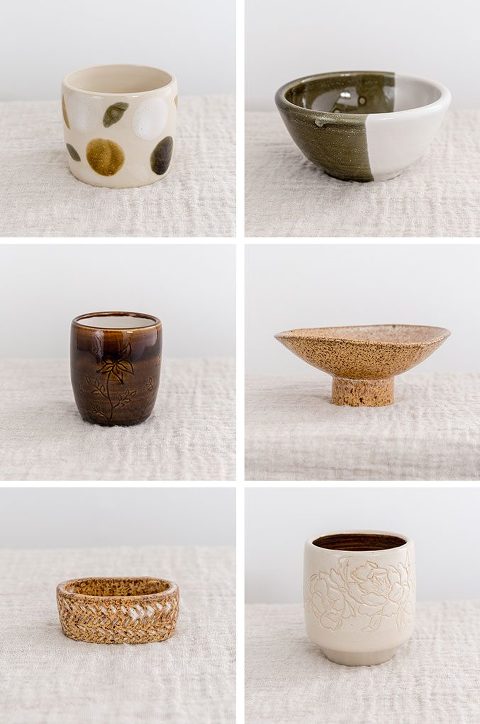 Instead of waxing poetic about each piece here today, I thought I'd just send you right along to Etsy where you can get all the info you could ever want, plus you'll be able to take a much closer look at your favorite items in the collection. Each listing in the shop features 6-7 extra photos showing close-ups and even the undersides of the pottery. Here's that link one more time, and thanks, as always, for supporting me and my pottery—it really means the world. Which is your favorite? Tell me below!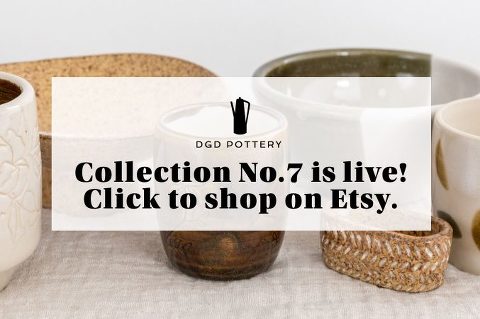 *To see where it all began, click back here for a look at my very first collection of pottery, or you can revisit this recent post, which explains my current situation as a part-time working potter one year after my first class.