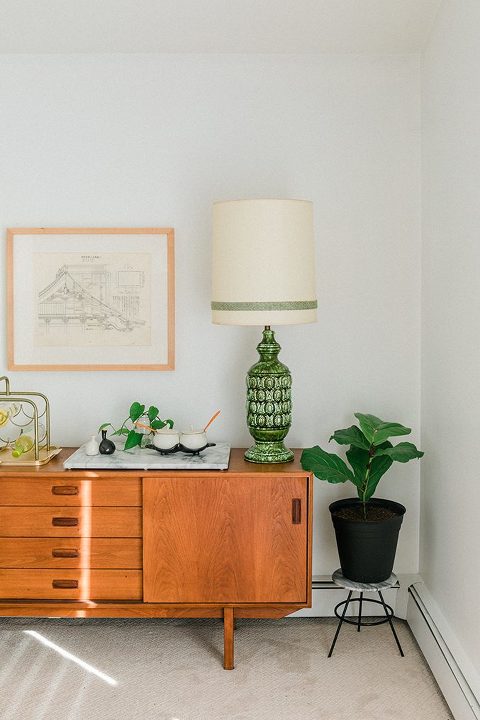 To be honest, I'm just really distracted right now by that photo of our propagated Fiddle Leaf Fig tree— it's so much bigger than that now! I couldn't be prouder of the collection of live plants we've amassed inside our home (especially our two Fiddles) since I was more of a plant killer for the longest time.
Our first FLF came from IKEA about six or seven years ago. Back then it was about the same height as that little guy you see above, but it has since grown all the way up to the ceiling. It got so high last year, that I decided to attempt propagation. I snipped the top 3-leaf section off the tree, stuck the cutting in water, and it eventually started growing roots, so I put it in the pot you see pictured above.
Today, that little propagated Fiddle has doubled in size, and I actually propagated him about two weeks ago, so we have a third Fiddle Leaf Fig on the way. Keep an eye on Instagram Stories, because that's usually where I keep my monthly/weekly Fiddle updates. I'm getting a little side-tracked, though…Told you today's blog post photos were distracting me!
Anyway, the pictures you see above and below represent my short-lived minimalism phase when I tried to keep very little out by way of décor. It was nice, but I just don't think I'm cut out for minimalism—especially now that we have hoards of happy live plants all over our house! Even though we've given up on being able to have a trendy minimalist home of our own, we still appreciate the aesthetic so much. Keep scrolling for a roundup of minimalism-inspired links to motivate your home projects throughout the weekend ahead.
Weekend Inspiration: No. 75
1. This sleek, earth-toned California home is exactly what I was hoping to emulate when I tried to "go minimalist." But I think I'll just leave it to Dayna to show us how it's done!
2. Here's my absolute favorite minimal Instagram account to follow for home décor ideas.
3. In case you're looking to minimize your storage, check out this post. It's full of great suggestions for simplified containers and small space essentials.
4. One type of minimalism that I do love to show off in our home now is neutral handmade art. This DIY Wood Rings Wall Hanging is super easy to pull off, no matter what your crafting experience it.
5. If only my office were as minimal and pure white as Molly's…
6. Great tips for decluttering your closet, this way!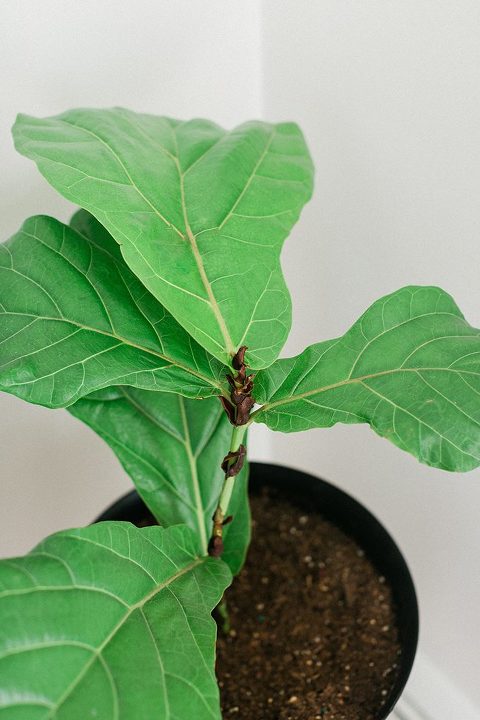 *I earn a small percentage from purchases made using the affiliate links above. Affiliate links are not sponsored. Rest assured that I never recommend products we wouldn't use or don't already love ourselves.