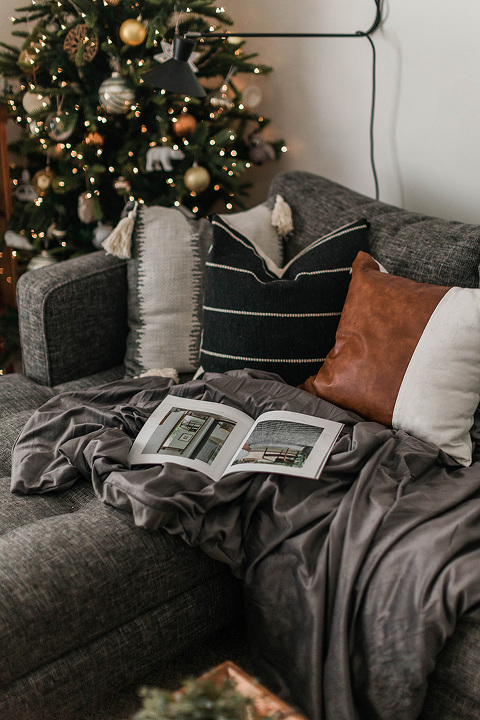 *This post was sponsored by Tranquility.
I'm not shy in the least about admitting to my struggles with anxiety over the years. I keep hearing about the stigma of mental health, and how it's often a hard thing for people to discuss (which I do understand), but I've just never been that person. My anxiety is like any one of my personality traits, so it feels natural and good to talk about it.
Despite the fact that mental health conversations happen more frequently nowadays, it still feels like a very misunderstood condition—especially by those people who don't suffer themselves. As someone who feels it deeply and intimately, I wanted to pop on here today to encourage everyone to be kind this holiday season—kind to themselves, and to others.
Whether you're a daily sufferer like I am or one of your loved ones is, I think it's safe to say that the holidays tend to amplify mental health concerns. Who knows if it's all sort of a "self-fulfilling prophecy" or what, but since holiday stress seems to be a ubiquitous topic on most major lifestyle websites this time of year, I feel it extra hard.
So, today I'm teaming up with Tranquility™ Weighted Blankets to explain a few of my tried and true strategies for beating holiday stress. It's not easy overcoming thoughts of anxiety when our days are usually filled with back-to-back obligations and to-dos throughout November and December, but there are ways to cope. And, of course, these tips are handy whether you're a naturally anxious person or you only experience stress around the holidays.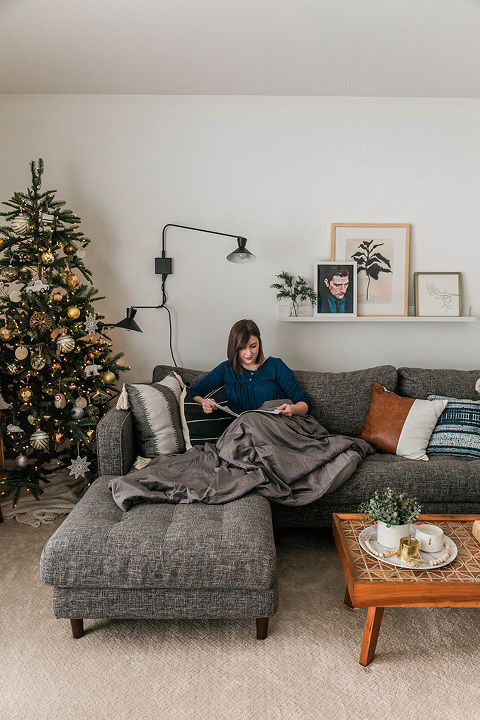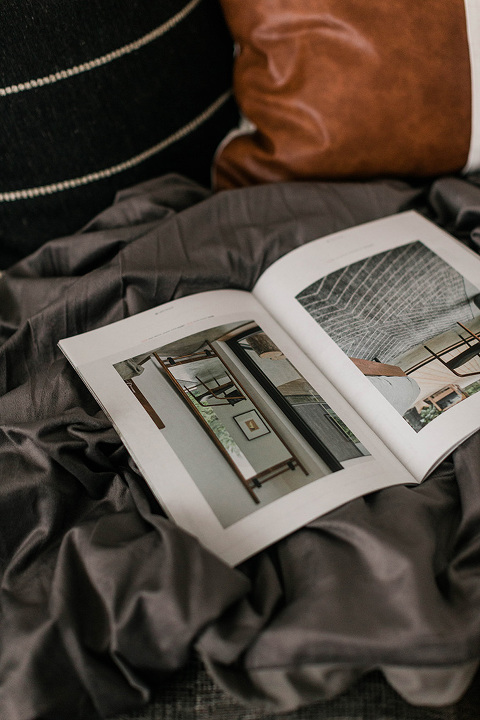 1. Read A Book
Have you heard about the studies that have been done on the positive effects of reading? There's tons of scientific evidence to show that reading a good book (or even a bad one!) can help lower your heart rate and ease tension in your muscles.
I've actually heard similar findings from singing along to your favorite song or listening to music that you love, too, so make sure you take a little time this holiday season to sneak off and indulge. Read a book or sing Christmas carols at the top of your lungs in the car! It's the perfect way to almost immediately distract you from the stress of holiday obligations and interactions.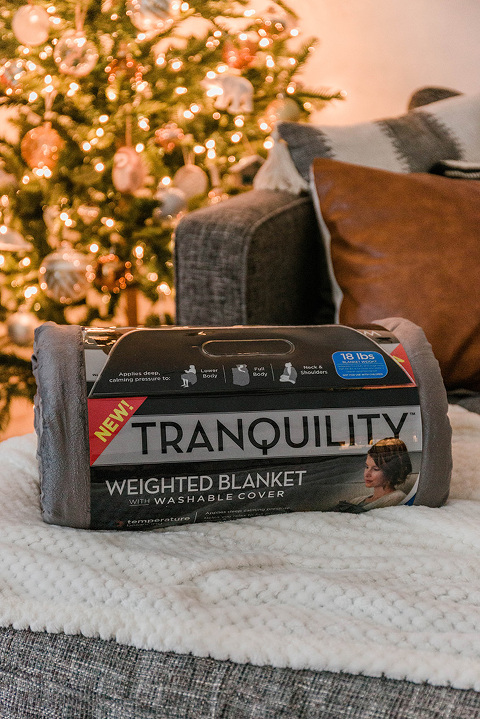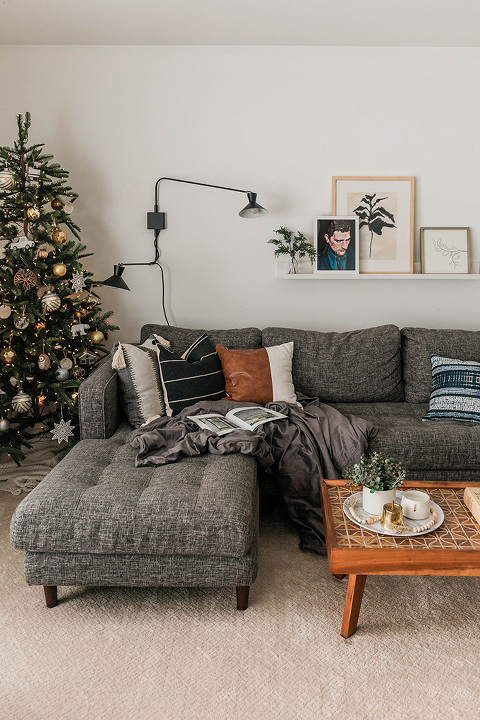 2. Snuggle With A Weighted Blanket
I think, by now, we've all heard about the benefits of weighted blankets when it comes to calming anxious thoughts, and I'm here to tell you that the rumors are all true. We added a Tranquility™ weighted blanket to our collection this fall (we chose the 18-pound option, but it also comes in versions ranging from six to 20 pounds), and it was an instant hit with pretty much everyone in our family.
Not only are they designed to help you relax, but they also help you sleep more comfortably, too. John has experienced bad sleeping patterns since his twenties, but this blanket has seriously curbed the amount of wakeful nights he experiences. If you happen to suffer from more serious conditions—like anxiety, ADHD, and even PTSD—this might be a good time to try a weighted blanket. Ours from Tranquility™ has a removable cover with temperature-balancing technology that cools by wicking moisture as the temperature rises, making it ideal in warmer rooms (think: fireside on Christmas Eve).
I've really come to rely on our weighted blanket during particularly rough days as we approach the holidays. I pull it up over my legs, lap, and chest while laying on the couch, or I'll sit upright in a chair and wrap it around my shoulders for an instant calming sensation. You can click over to the Tranquility™ website for lots more information and testimonials in case you're skeptical, but it really has been a game-changer for me when it comes to my anxiety and for John in terms of his sleep habits.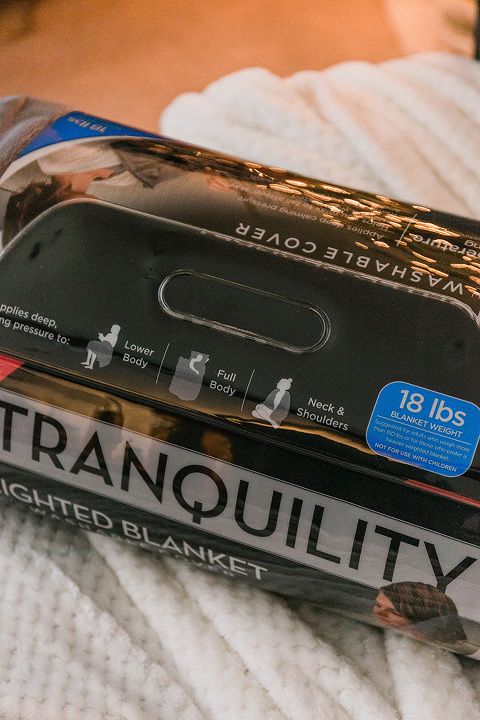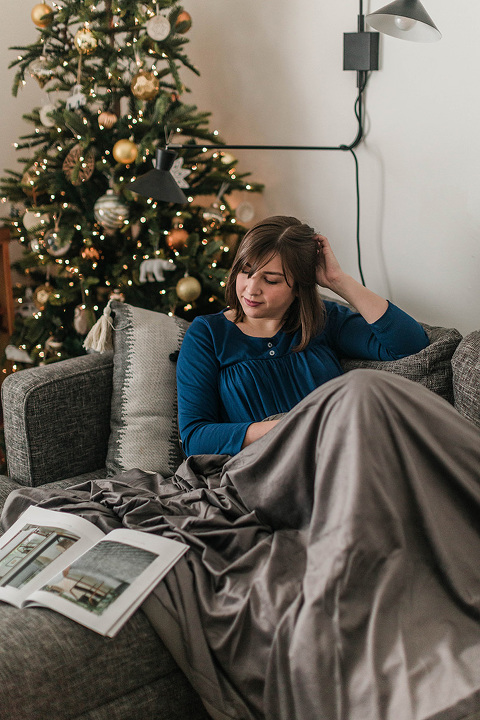 3. Sneak Off For Alone Time
Before putting this post together, I thought it might be good to do a little bit of research on the different ways people could cope with holiday stress across the board personality-wise (think: extrovert vs. introvert). As an introverted person, I have to sneak off for alone time during especially social gatherings, but does that type of coping mechanism work on extroverts?
Come to find out that alone time is pretty good for the soul, whether you love or loathe big holiday parties. The reasoning for introverts to do so is obvious, but if you're an extrovert, alone time can be beneficial to help you feel re-energized and more appreciative of the relationships you're excited to cultivate around Christmas and New Years. "Absence makes the heart grow fonder," and all that!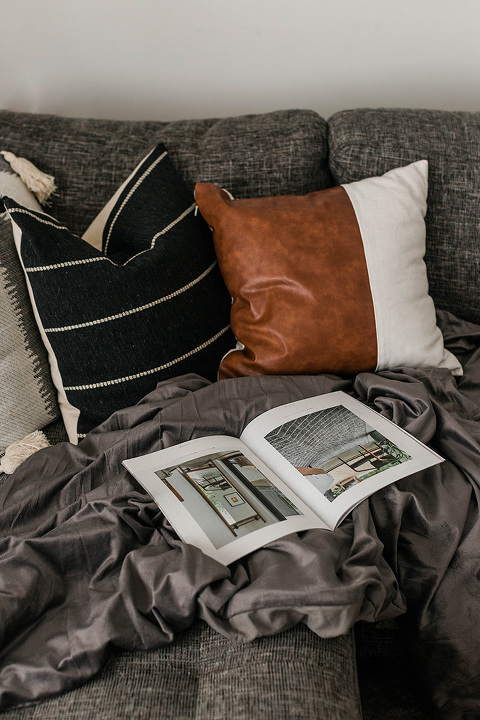 So, there you have it. My top three tips for turning holiday stress on its head so that you can actually enjoy all the festive fun to come. While you might not be able to announce that you're suddenly leaving a stressful Christmas dinner table to go read a book or cuddle with your favorite weighted blanket, I'm a firm believer that prioritizing these types of simple self-care activities throughout the month will allow you to be much more calm, cool, and collected in the moment, say, if you end up in conversation with a combative relative later this holiday season.
Big thanks to the folks behind Tranquility™ weighted blankets for inspiring this candid conversation, and you can grab your own weighted blanket online at Walmart.com and at various retailers across the nation. HINT: They make great Christmas presents, too! Have you tried a weighted blanket before? Let me know your thoughts about them in the comments below.