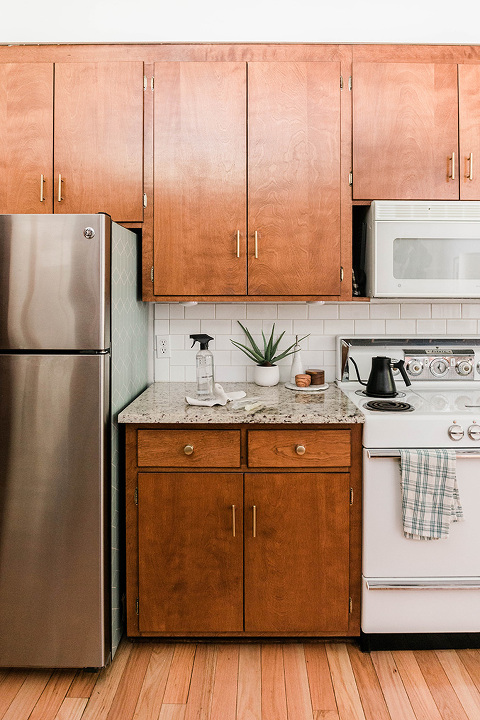 *This post was sponsored by Public Goods
While we certainly aren't perfect when it comes to living a sustainable lifestyle, John and I have come a long, long way from our old bad habits. When I think back on all the plastic bottles, single-use containers, and grocery bags we used to toss without batting an eyelash? Well, let's just say those aren't proud moments…But nowadays we've managed to cut our consumption down to hardly anything at all, which is something I know he and I are both really proud of.
This topic is one of my personal favorites to talk about, so I teamed up with the folks over at Public Goods (a brand who clearly feels the same way I do about the environment!) to help talk through five of the easiest eco-friendly home swaps you can start making right now. And if you see anything in my list that sparks your interest, you can still use my code "WALLERPGA" to get a discount on your first order. Now, let's get into those tricks!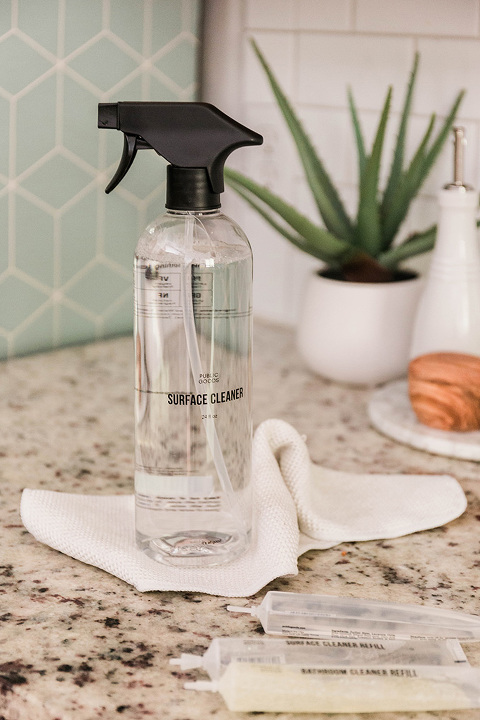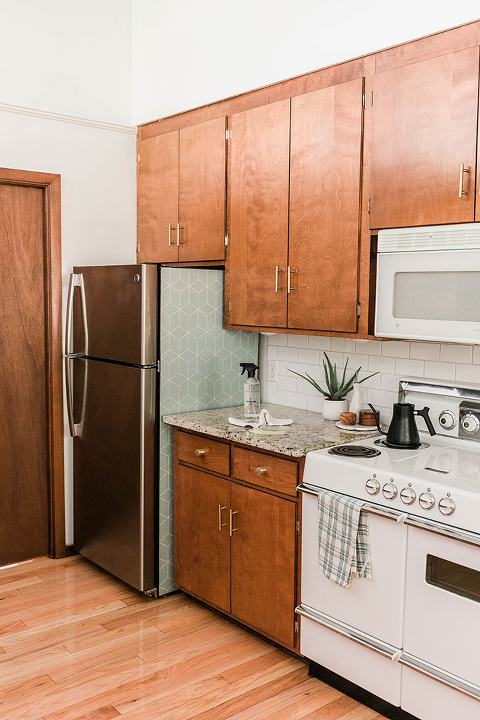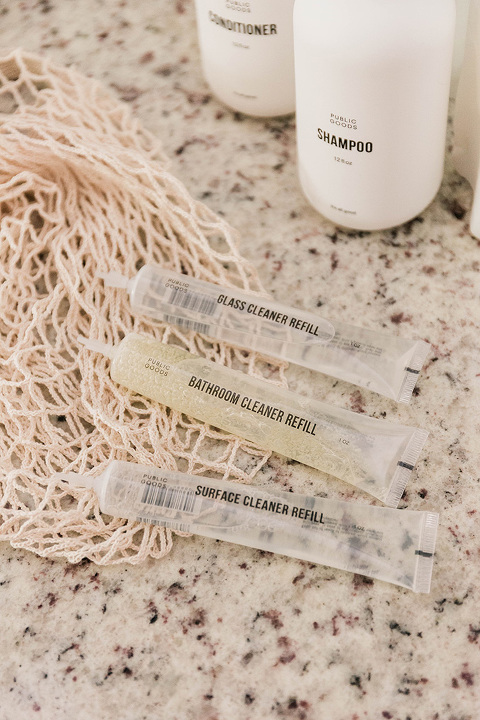 Reusable Bottles And Cleaner Refills:
Instead of buying new single-use full-size sprays for cleaning things like bathroom mirrors, stone countertops, and windows, use concentrates that can be poured over water in an existing spray bottle. We keep an oversized Mason jar filled with cleaner refills under our kitchen sink so we always have them at-the-ready. If you stay on top of pre-stocking, you can get back to cleaning within minutes of using up the last drops of your spray in the bottle. No need to rush out to the grocery store. And reusing a pre-labeled spray bottle like this will save you from having to toss those big single-use spray bottles in the trash once they're used up.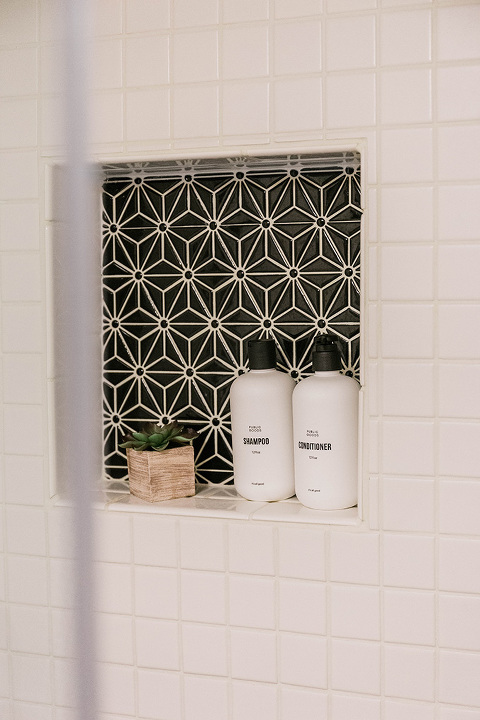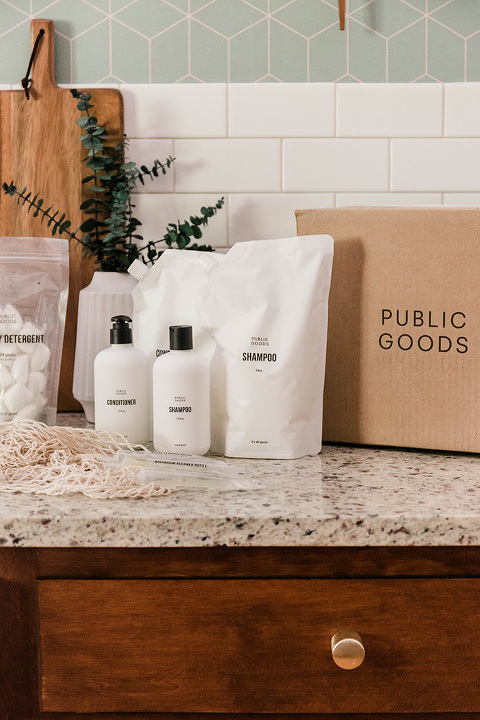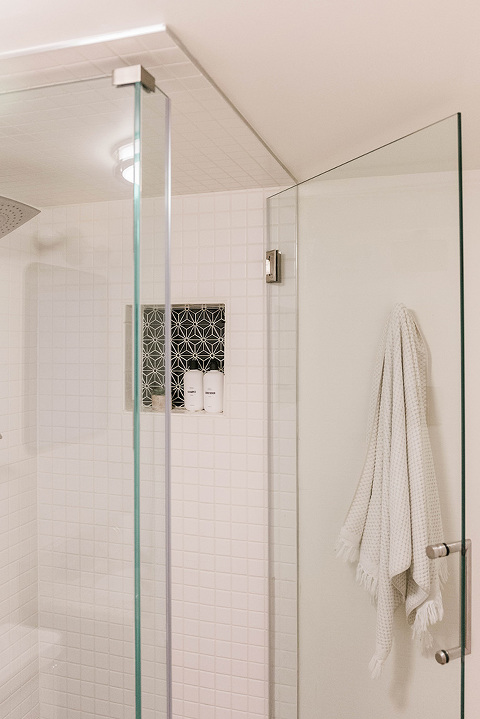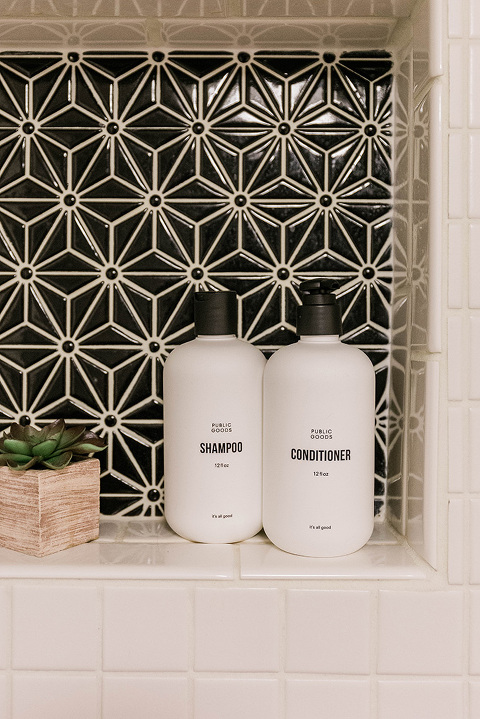 Refillable Shampoo And Conditioner:
Another refillable bottle process to get into the habit of using is for shower products. We keep simply labeled reusable dispensers of shampoo and conditioner in both showers in our house, and it makes our routine much more sustainable. The matching minimalist packaging looks great when stored up on the shelf in the bathroom, and they can be refilled over and over again thanks to 34-ounce pouches like this that you can buy ahead of time and keep stocked under the bathroom sink.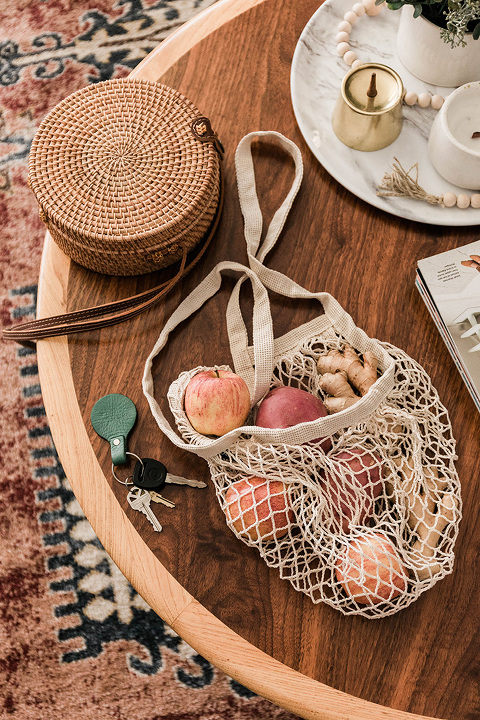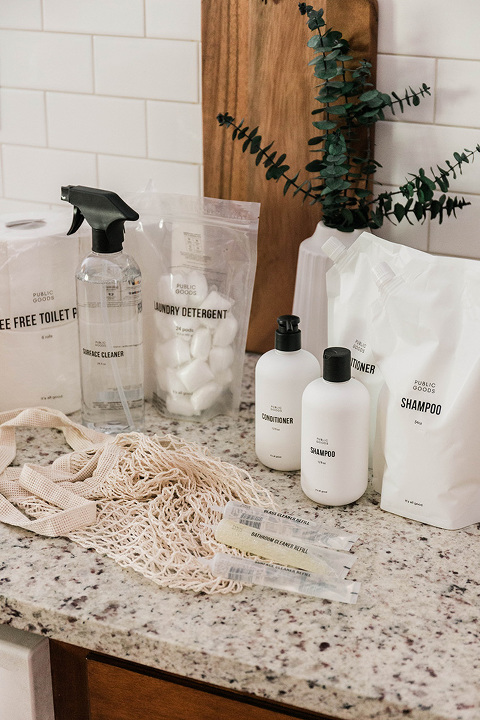 Reusable Grocery Store Produce Bags:
Try using a reusable tote bag when shopping for produce so you don't have to use plastic bags! This wide mesh tote crumples into a tight ball, so it takes up only a fraction of space in my other reusable grocery bags. I haven't used those awful, thin plastic bags they keep out by the produce in years thanks to this reusable method. And, of course, you can use it for a lot more than just grocery store produce. I've also seen people stuff toilet paper into the bag, and hang it from a hook in the bathroom to keep from eating up cabinet storage space.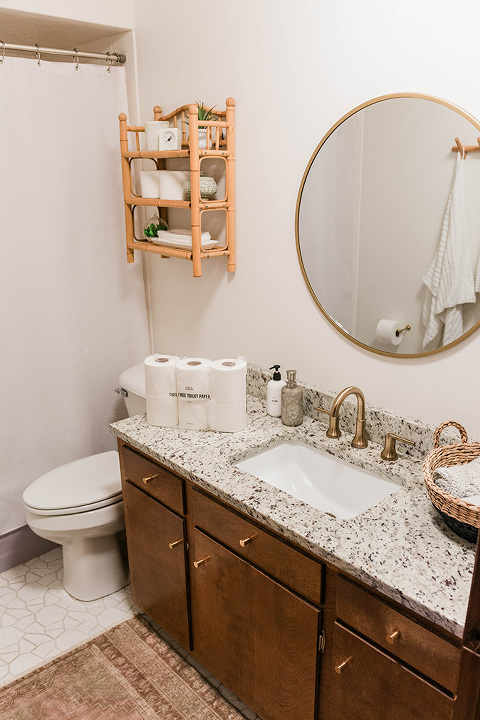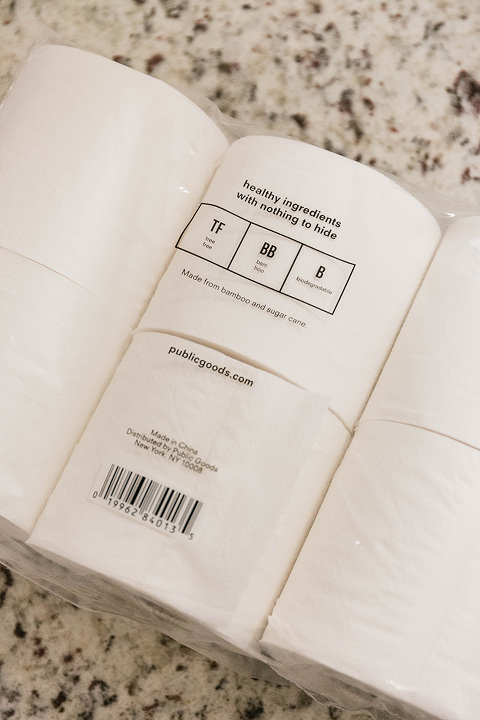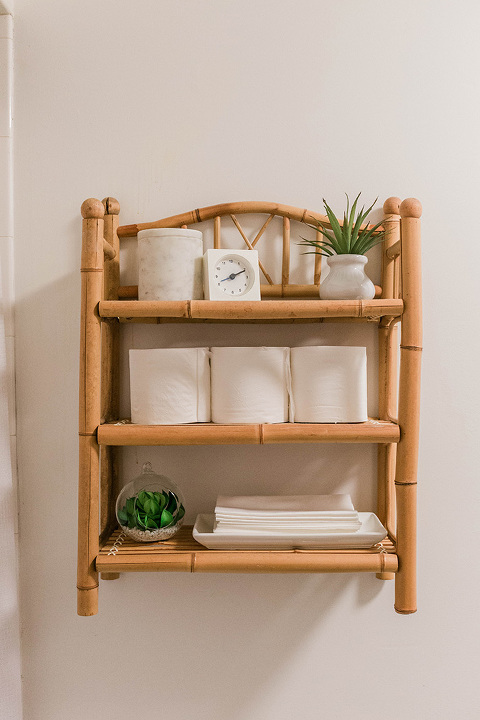 Go "Tree Free" With Toilet Paper:
Speaking of toilet paper, swapping standard rolls out for eco-friendly options is an easy swap that doesn't take any time at all to get used to. I love this tree-free toilet paper because it's made from grass-based sustainable bamboo and sugarcane pulp, and it comes packed with 300 sheets, so it lasts a long time. It's not like those "earth friendly" tissue-paper-thin rolls you've used from other brands. This swap doesn't even technically feel like a swap, it's that thick and long-lasting. You may not notice a difference in your everyday life, but the environment sure will.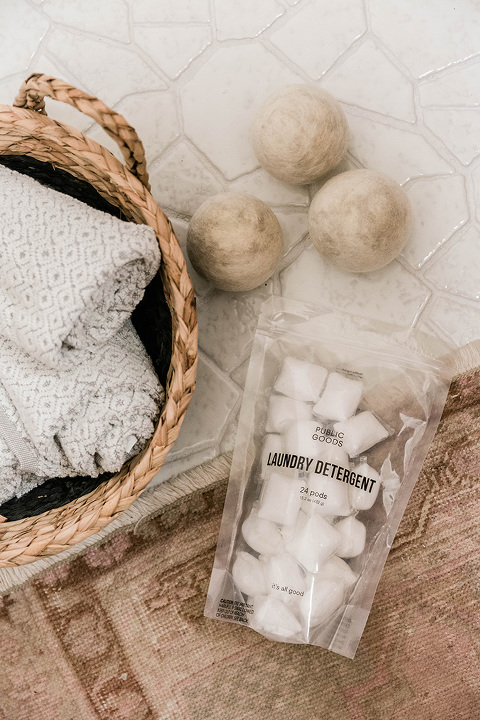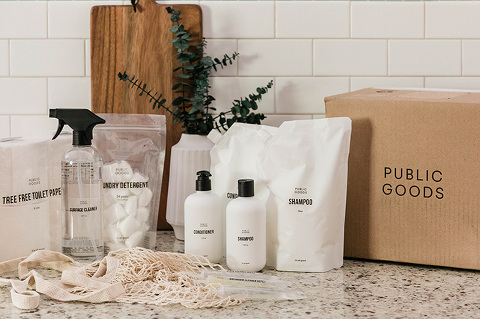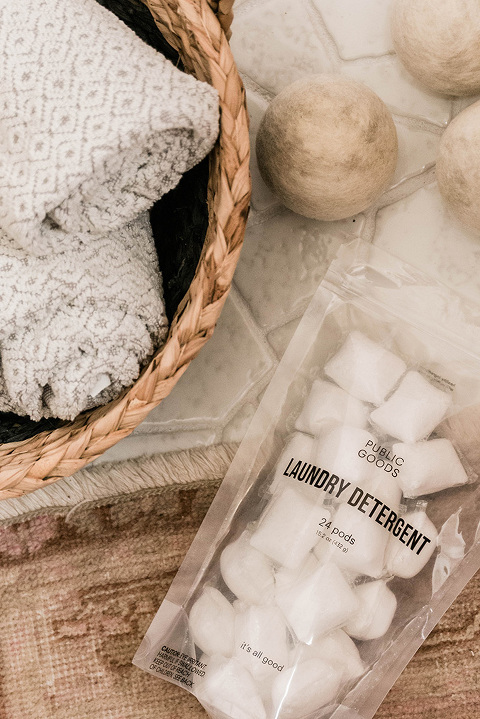 Choose Pods Over Detergent Jugs:
One of the things that used to make me feel extra guilty was throwing away giant single-use plastic laundry detergent bottles. They practically took up the entire trash can in our kitchen, but now that plastic has become more and more difficult to recycle, that was the only option I had—until I made the switch to plant-based pods, that is. This biodegradable solution means that you can clean your clothes without having to add to plastic waste. Just toss them in with your laundry (whether you have a HE or standard machine), and you're done. They're especially perfect for traveling if you've got a summer vacation planned.
There are so many other tips and tricks for living more sustainably in your home, so please don't hesitate to share what has worked for you in the comments. I love a good challenge, so finding new and creative solutions to bad habits we have around our house in terms of cleaning and personal care has been kind of thrilling! If you spotted something in my list that you could stand to stock up on, use my code "WALLERPGA" for a discount on your first Public Goods order. Now, let me know how you've managed to live a more eco-friendly life below.
Visit the Public Goods blog for tons of other easy-to-implement sustainability tricks, eco-friendly DIY ideas, recipes, and more!