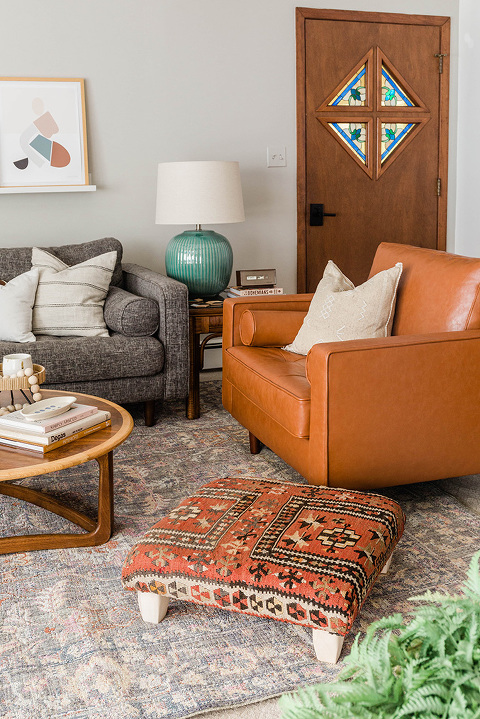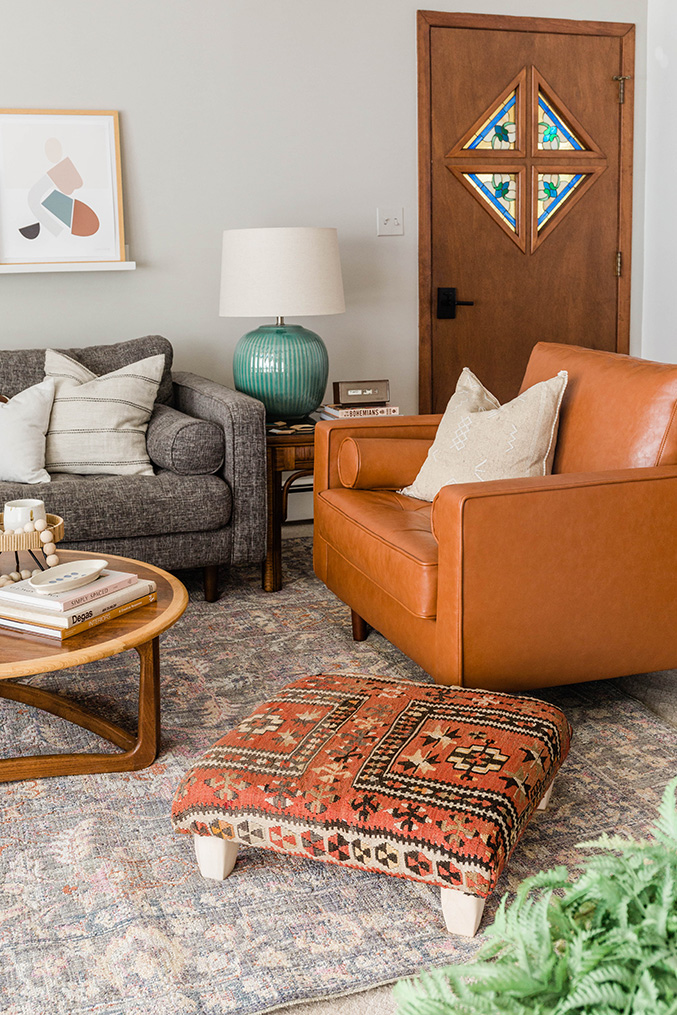 I'm officially back in the office today following my annual year-end vacation, and I gotta tell ya…I've never been more excited to get to work! I've spent the last few weeks thinking about all the home projects I want to be able to say that I crossed off my list in 2021, and I'm feeling the urge to get extra scrappy with supplies we already have laying around. I'd also love to whip our basement into shape so that I have a better space to actually compete said projects.
Let's kick things off today with a fun furniture build that seriously anyone can do. No, really! It uses lots of things you probably have on hand, or can easily get from your local hardware store. I tried to simplify the supply list as much as possible to make online ordering and curbside pickup realistic in this day and age. Get all the details for my DIY ottoman over on Hunker now!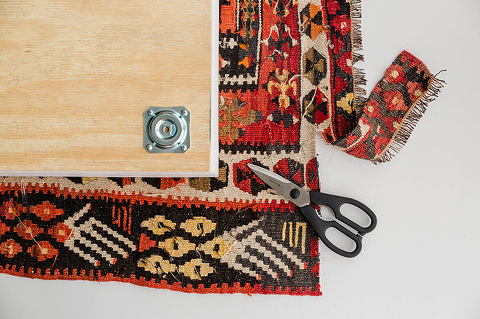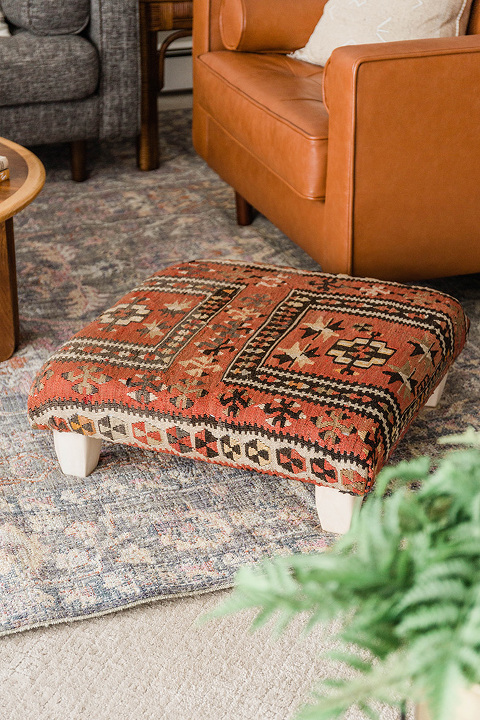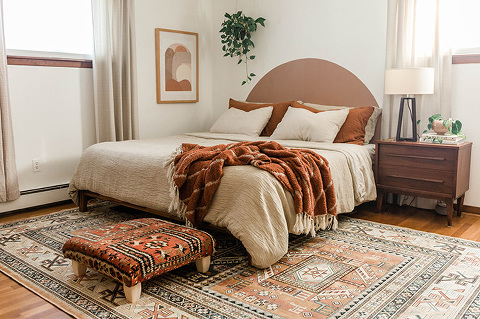 I have a feeling I know what you're thinking. "You cut up a gorgeous vintage rug? How could you?!" If this idea gives you the chills, then (by all means) feel free to skip it. I think projects like this actually help celebrate textiles in a brand new way, though. I'm obviously biased, but I personally love the concept of getting beautiful Turkish floor coverings up off the ground. Anyway, all this to say that I totally understand if that part of the project isn't for you. If that's the case, just sub in whatever fabric you'd like for the upholstery phase of the build!
This DIY rug ottoman has become a favorite spot for all of us to land on—both feline and human—and I love the pop of pattern and color it adds to whatever room we put it in. Get all the details for this afternoon DIY project over on Hunker, and let me know in the comments how you feel about the idea of reusing an old rug as upholstery fabric.