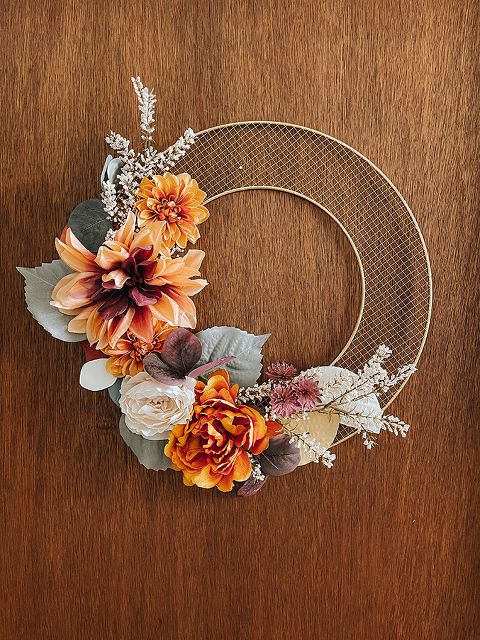 *This post was made possible by Grove Collaborative. All opinions are my own.
While that disclaimer above is 100 percent true, the brand actually didn't sponsor today's blog post! I was hired by the Grove Collaborative team to produce video content behind the scenes to help promote their fall line of sustainable home products (which we genuinely use and love), but a blog post or even any type of social media promotion on my part wasn't part of the deal. I had such a blast working on this project for them, though, and I thought you guys might like to see how it all came together, too, so I'm sharing the full tutorial for my DIY Recycled Cardboard Fall Wreath below.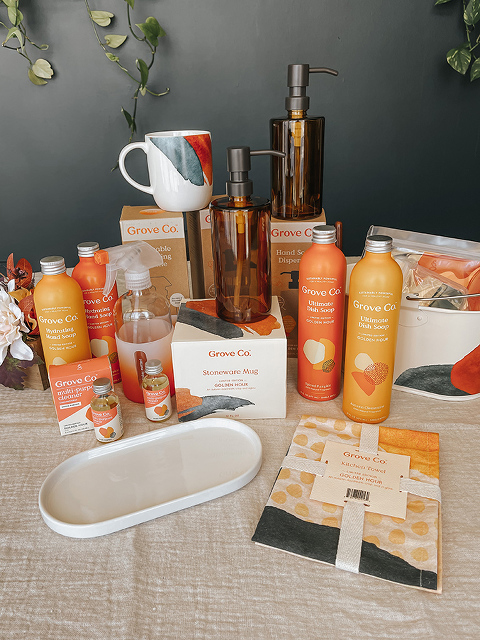 Here's what You'll Need:
1. Leftover cardboard (we repurposed Grove Co.'s recyclable packaging)
2. Scissors
3. Plastic paint palette
4. Acrylic paint
5. Detail paint brush
6. Wreath form (our exact one has since sold out, sorry!)
7. Faux flowers
8. Hot glue gun and glue sticks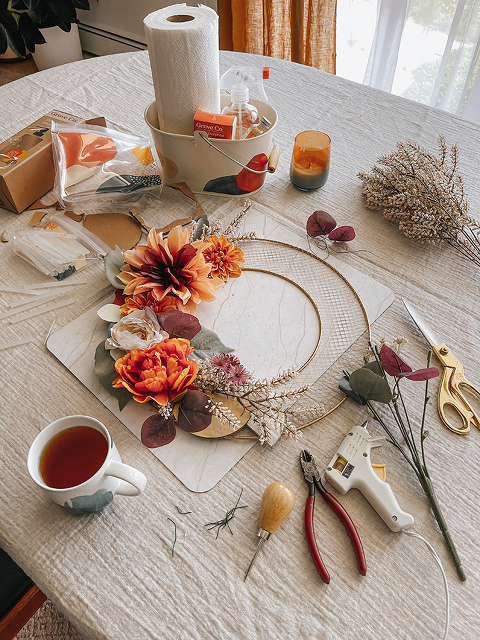 Step 1
The main goal of this project was to figure out how to repurpose leftover cardboard in a creative way, so my idea was to turn my pile of cardboard scraps into a cool color-blocked background for silk flowers on a wreath. To do so, cut scrap cardboard into interesting shapes using scissors. I made random shapes, like arched crescents, oblong circles, abstract blobs, etc.
Step 2
Add color to the cut cardboard shapes using acrylic paint. I was really drawn to the colors in the Grove Co. products from their fall line, so I kept a few of those items within sight on the table to use as inspiration. If you have a favorite fall tea towel or mug, grab that to inspire your color palette as you mix paint! Another option is to pull colors straight from the faux flowers you chose for your project. For my fall wreath, I used a range of jewel tones mixed with neutrals. Think: dark teal, rich burgundy, purple, mustard yellow, and creamy off-white.
Step 3
Hot glue the dry painted cardboard shapes to your wreath form. I spaced them out randomly along one side of the wreath form since I knew I was going to be doing an asymmetrical design (just filling up one side of the wreath versus covering the whole thing).
Step 4
Finally, I glued my faux flowers around the cardboard color blocks, waited a few minutes for the glue to harden, and then hung the finished wreath from a picture nail inside our house. Since this wreath uses paper cardboard, it's best to hang it somewhere indoors away from the elements.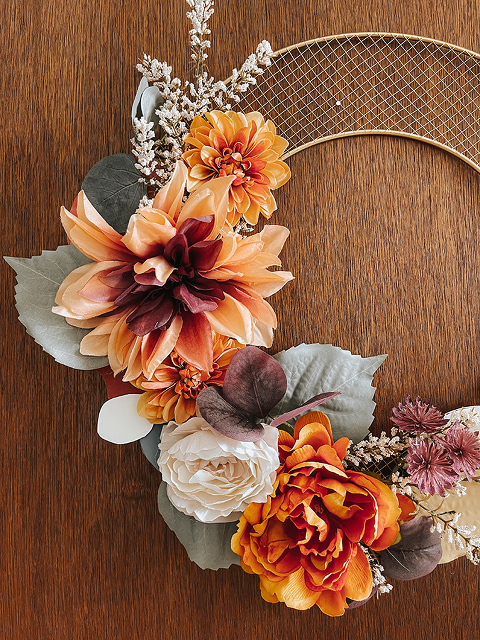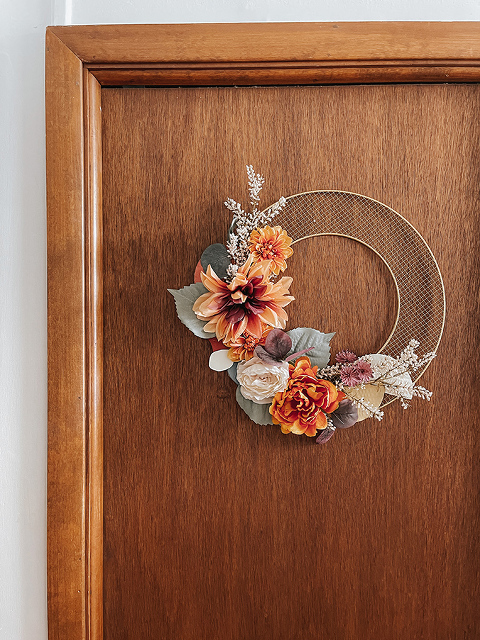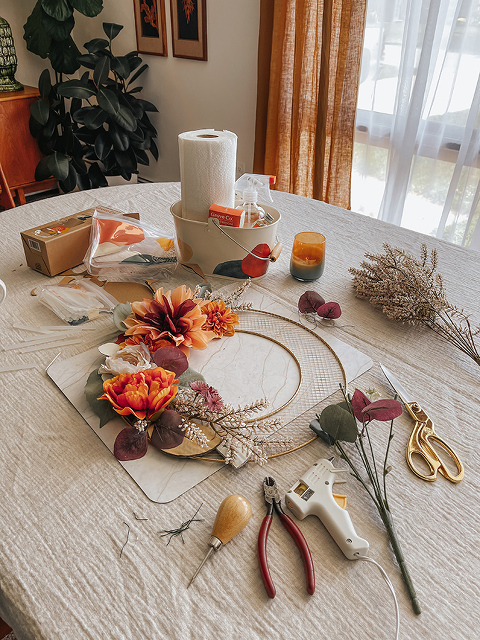 I know it's a little hard to see the color-blocked cardboard in these shots, but they're in there! I didn't exactly plan ahead, and only snapped a handful of photos of this project since I wasn't planning a blog tutorial at the time—oops! At any rate, you can see them much better in person. The colorblocks add this really nice layer of dimension to the wreath, and help modernize it a bit. I sometimes think it's hard to make wreaths look modern, so this was my solution to that problem. I posted a video on my Instagram feed here that shows each step of the process much clearer.
There's a quick little bonus project for you below! I had the Golden Hour Grove Co. fall candle burning while I filmed this project, and used it all up over the course of the next couple of weeks. After the candle was empty, I recycled it by scooping out the leftover soy wax, and now I use it as a flower vase. So simple, and I love how the colors of the glass candle jar fit so nicely against our other fall décor. Actually, it works with our everyday décor, too, so I'm sure we'll be using this year-round! See this bonus project in action with my video clips on the Grove Co. Instagram account here.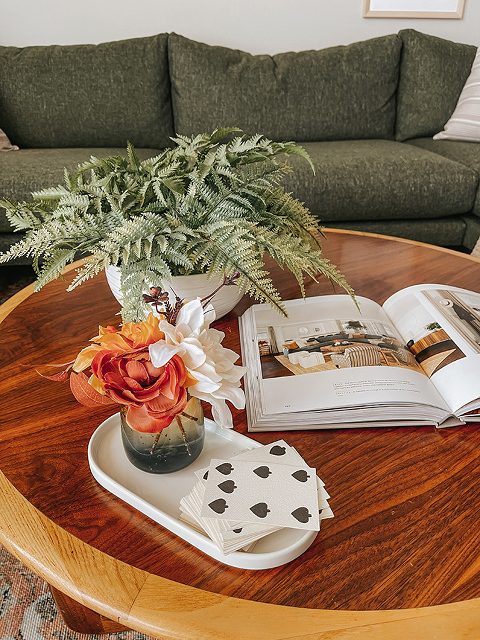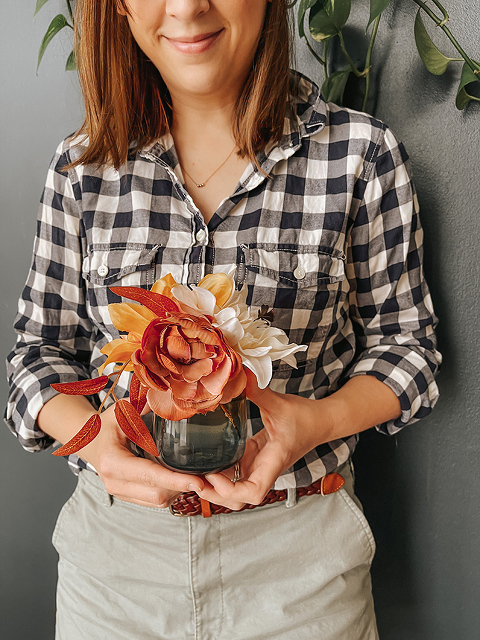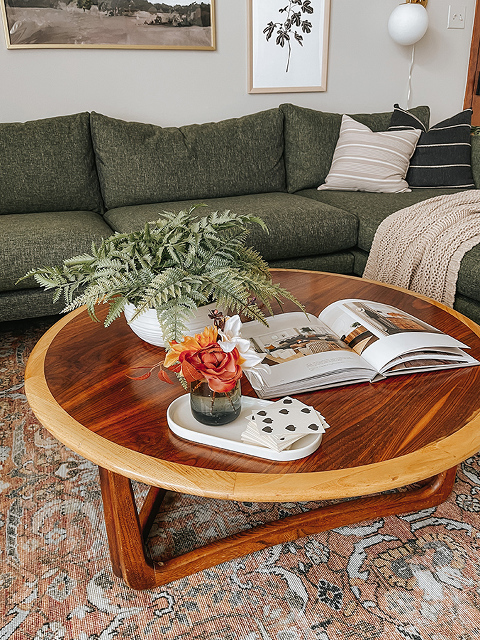 As you probably know, I'm not the biggest fan of "all out" seasonal décor. These small-but-mighty fall crafts are my perfect happy medium! They pack lots of personality but are also small scale enough that they don't draw too much attention away from our everyday, year-round décor. I love the happy dose of color the wreath and repurposed flower vase add to our living room. Which project is your favorite between the two?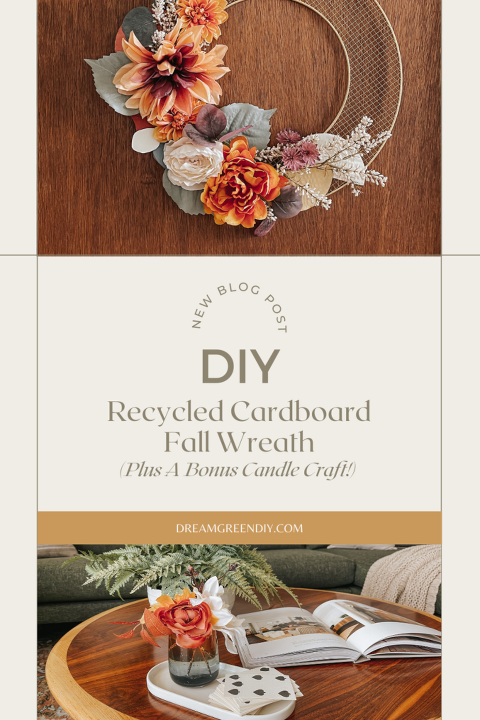 *I earn a small percentage from purchases made using the affiliate links above. Affiliate links are not sponsored. Rest assured that I never recommend products we wouldn't use or don't already love ourselves.